Boone Tavern Hotel Gluten Free Tea
I am so excited to share with you that Historic Boone Tavern Hotel & Restaurant of Berea College located in Berea, KY is now offering afternoon tea. My Mother is a tea consultant and she helped Boone Tavern bring this dream to a reality.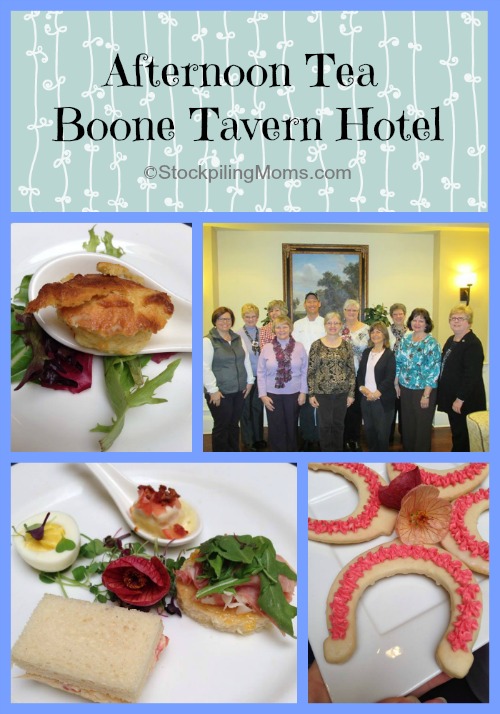 The first afternoon tea was in January and unfortunately we were unable to attend due to our indoor soccer schedule and bad weather concerns. However after the success of the first tea I wouldn't allow myself to miss the next one! We attended the February Tea which was held on February 15th and the theme was Valentine's Day. It was an excellent experience.
Not only was the food great so was the service and of course the tea! We attended with my Mom, Dad, and brother as well as my niece and two dear family friends. It was was an amazing time and we enjoyed every minute. I requested a gluten free afternoon tea and much to my surprise they were able to accommodate my request with no concern. In fact the best place to eat a gluten free meal in Berea, KY is at Boone Tavern Hotel.
In March, my Mom hosted a small group of tea bloggers to Berea and they previewed the menu for the Derby Tea to be served on April 19th. She also invited me! We were able to have a preview of the upcoming April tea. It is a Kentucky Derby Theme! You can see the photos above. You can call Historic Boone Tavern Hotel at 859-985-3700 to make reservations for this special Derby afternoon tea (now on a waiting list).
Boone Tavern Hotel Gluten Free Tea
Teas served were Elmwood Inn Fine Teas – Lavender Earl Grey and the Mayor's Cup (both black teas)
The first course was a "spoon" of Boone Tavern Spoonbread – simply amazing if you have never tried it!
The savories served plated: Liz's Spicy Pimento Cheese Sandwich, Fancy Deviled Egg, Mini Hot Brown, Tea Biscuit with Country Ham and Apricot Jam – As you can see from above mine were served as gluten free versions
The desserts: Chocolate Bourbon Tartlets, Mini Race Day Bites, Mini Cupcakes with Mint Julep Frosting, White Chocolate Dipped Strawberries and Raspberries, Horseshoe Sugar Cookie and two scones with clotted cream and jam.
All of this was only $25 inclusive of tip and gratuity! If you are looking for a fun girls day or day trip then you may want to consider Berea, KY. Berea is also the Folks Arts and Crafts Capital of KY and there are a variety of fun antique shop too.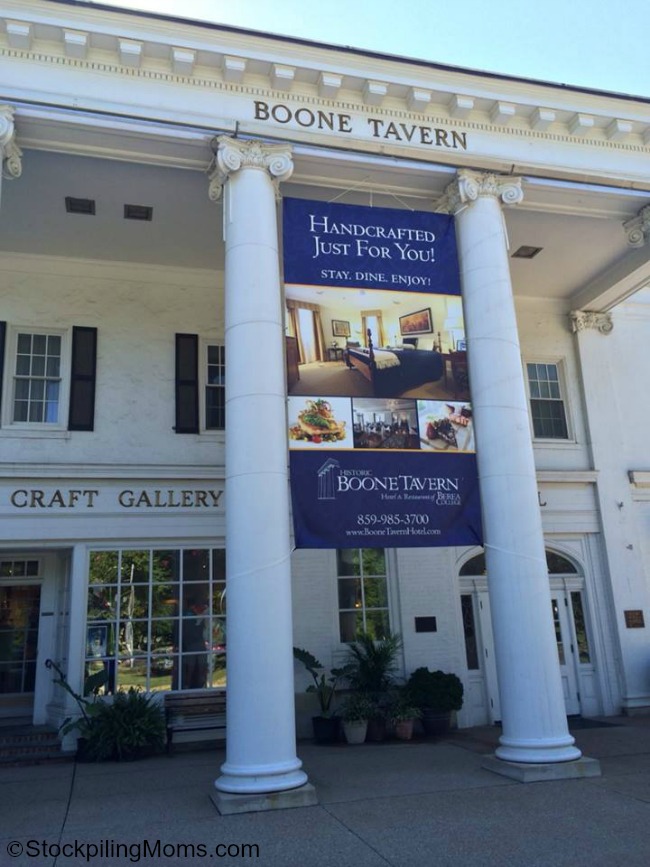 Here are our Gluten Free Dining Reviews. Hopefully it will help you on your gluten free journey. Visit this extensive list of Gluten Free Restaurant Menus.
Gluten Free Posts:
Best Gluten Free Food at Universal Studios Orlando
Can you eat gluten free on a Disney Cruise?
Gluten Free Peanut Butter Cookies
Melissa is a football and soccer mom who has been married to her best friend for 24 years. She loves sharing recipes, travel reviews and tips that focus on helping busy families make memories.