8 Free Fun Things to Do In Lake Erie Shores & Islands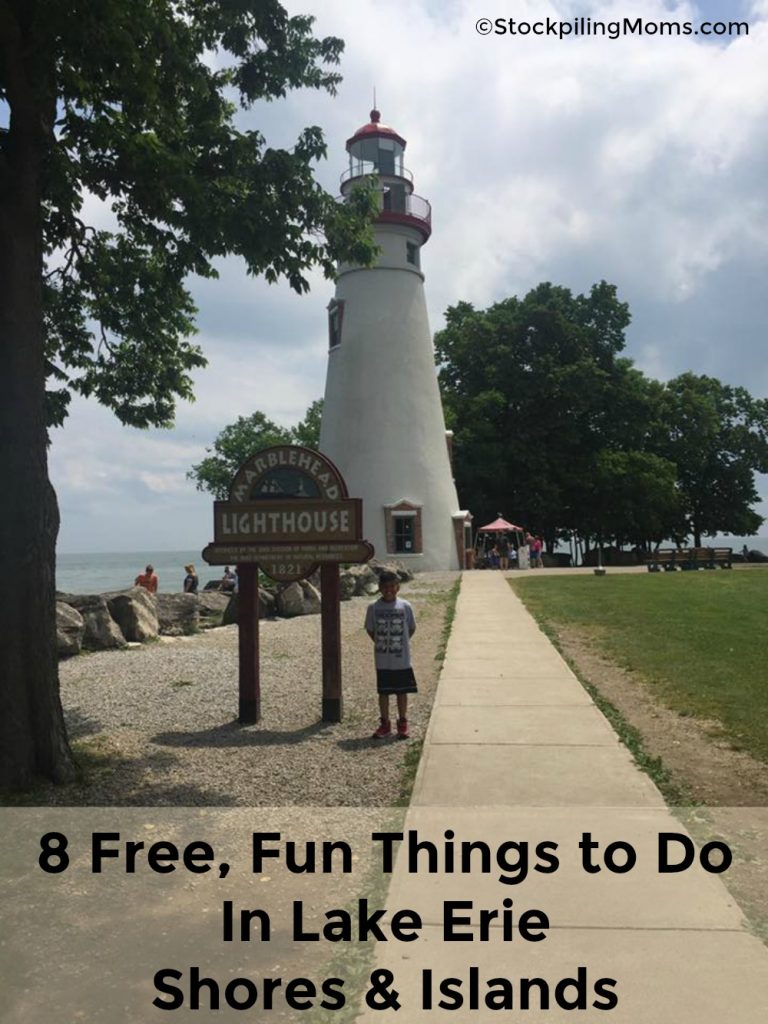 As you know we enjoyed a weekend getaway to Lake Erie Shores & Islands this summer. It was a great trip and we really enjoyed our time there. Taking a family vacation doesn't have to cost a lot of money. Save those funds for back-to-school shopping and explore all the free activities offered in Ohio's Lake Erie Shores & Islands. Plan your getaway by checking out these eight fun attractions that don't cost a dime.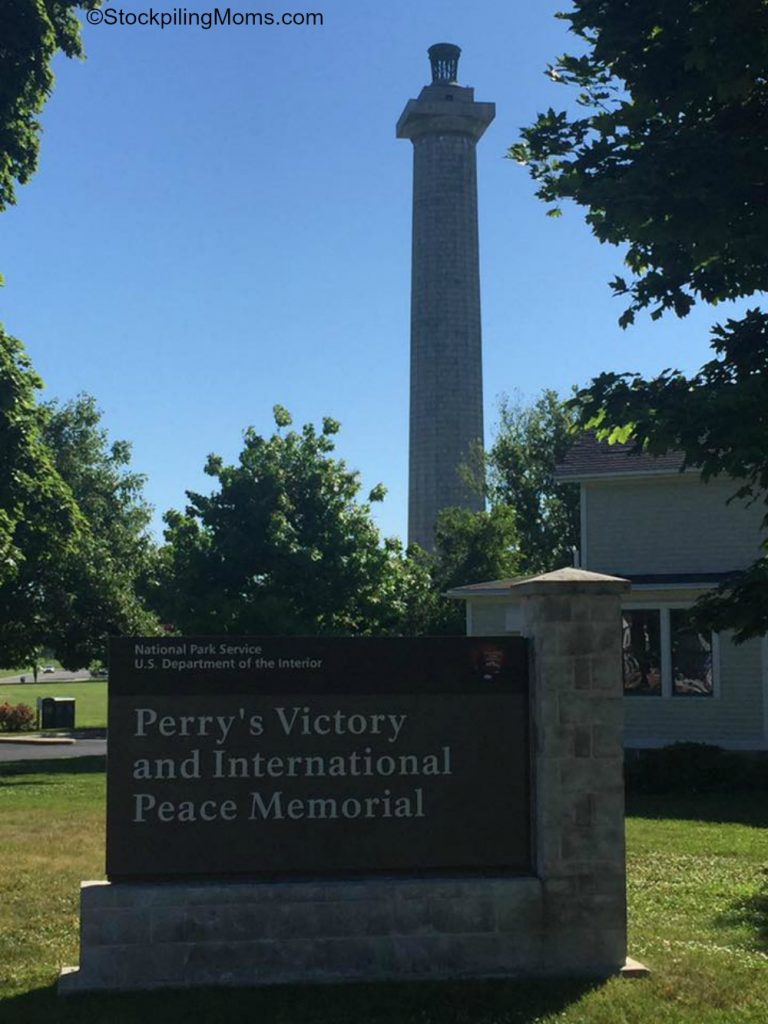 8 Free Fun Things to Do In Lake Erie Shores & Islands
Bird Watching – Did you know that Lake Erie Shores & Islands is part of an important migratory bird resting area? Each spring and fall the area is inundated with thousands of rare migrating birds. The feathered creatures rest on our shoreline either before or after their long flight over Lake Erie. There are a number of parks and nature trails tailor-made for birdwatching, which is a great activity for families to do together, encourages exercise, and can be a fun challenge. Bring your binoculars and stop by the Black Swamp Bird Observatory, Old Woman Creek, or one of the Lake Erie Shores & Islands Welcome Centers for a list of area birding hot spots and a checklist of birds to look for.
Aquatic Visitors Center at Put-in-Bay – This historic fish hatchery is operated by The Ohio State University's Stone Lab and offers free guided tours where you learn about Lake Erie ecology and view live fish and macro invertebrate displays. Kids 16 years old and under can even grab a fishing pole and fish for free off the dock. Several species of native Lake Erie fish are on display in the center. The Aquatic Visitors Center is open Wednesday-Saturday through September 10.
Sandusky Underground Railroad Tour – Because of its location on Lake Erie, Sandusky was a major stop on the Underground Railroad. Since historic records on this topic are rare and many sites have since been destroyed, the remaining sites along with local people influential in this movement are highlighted in a brochure and self-driving tour of the area. Included on the tour are the Maritime Museum of Sandusky because of it's Underground Railroad display and artifacts (there is a fee to visit the museum), the Second Baptist Church which was founded by a group of seven former slaves and freeborn blacks (the present church is constructed around the original church's wooden framework), and waterfront Facer Park which includes an Underground Railroad memorial statue and interpretive panels. Pick up a brochure and accompanying map at the Lake Erie Shores & Islands Welcome Centers.
Hit the Beach – What's summer without a little sand between your toes? From building sand castles to snoozing in the sun, beach life is what summer was made for. Here, our beautiful beaches are just one of the ways to experience Lake Erie Love. Pack up your sand toys, snacks, and sunscreen and enjoy one of our many family-friendly beaches for a day of fun. Check out the top beaches.
Perry's Victory and International Peace Memorial Visitors Center – This spectacular 352-foot Doric column at Put-in-Bay is the third-tallest national monument and its free visitor's center is operated by the National Park Service, which is celebrating its Centennial this year. Learn about the Battle of Lake Erie and Commodore Oliver Hazard Perry's September 1813 victory over the British through interactive exhibits and video. Park rangers often offer free programming as well, such as demonstrations and fun projects for kids. You won't want to miss the view from the observation deck of the monument however, free for ages 16 and under and only $5 for everyone else.
Glacial Grooves – Get groovy on Kelleys Island! Did you know the world's largest accessible glacial grooves, massive limestone curves cut by glaciers during the Ice Age, are located on Kelleys Island? View the grooves from a surrounding walkway and stairs and marvel in the natural wonder which contains fossils that are up to 400 million years old. It's a fun sight to see and geology lesson all-in-one!
Shores & Islands Lighthouse Tour – Cruise the coast from Vermilion to Port Clinton and check out the area's beacons of light. Lighthouses in Vermilion, Huron, and Marblehead are free to view. For an additional $3 (free for children 5 and under), visitors at the Marblehead Lighthouse can climb the 77 steps to the top for spectacular lake views. The onsite museum and coast guard station are free to tour. Before summer's end visitors will be able to view the newly-restored Port Clinton Lighthouse, which is being placed in Waterworks Park this summer and will open for tours in spring 2017. There are numerous other lighthouses in the area as well. A lighthouse guide is available at the Lake Erie Shores & Islands Welcome Centers.
Visit free museums and historical sites – Learn a little bit about the history of the region at one of the area's many museums. For example the Follett House Museum is a fascinating look at Sandusky-area history including exhibits on the Johnson's Island Confederate Prison and the tourism industry in the region. The Keeper's House in Marblehead is the oldest surviving home in Ottawa County and once housed those who were charged with operating the light at Marblehead Lighthouse. Or, take a break at the only public restroom to be listed on the National Register of Historic Places at Elmore's Old School Privy. Get a complete list of area's free museums and historic sites at the Lake Erie Shores & Islands Welcome Centers.
For additional details or ideas for even more free family fun in Ohio's Lake Erie Shores & Islands visit SHORESandISLANDS.com and be sure to check out my post on our Summer Getaway to Lake Erie Shores & Islands.
Travel Posts:
The Best Way To See The Hawaiian Islands
10 Things You Must Do When You Are In Memphis, TN
Why you should take your teen on a trip every year
How To Create The Best Summer Vacation With Kids
Why You Should Take A Road Trip to Berea, KY
70 Things To Do In The Cincinnati Area
Melissa is a football and soccer mom who has been married to her best friend for 24 years. She loves sharing recipes, travel reviews and tips that focus on helping busy families make memories.