What is the new WW MyPlan 2020 program? If you are curious about how the WW MyPlan Blue, Green, and Purple plans work, this is a great place to begin! We have always loved the Weight Watchers program and the latest updates are amazing. I can't wait to share these with you below!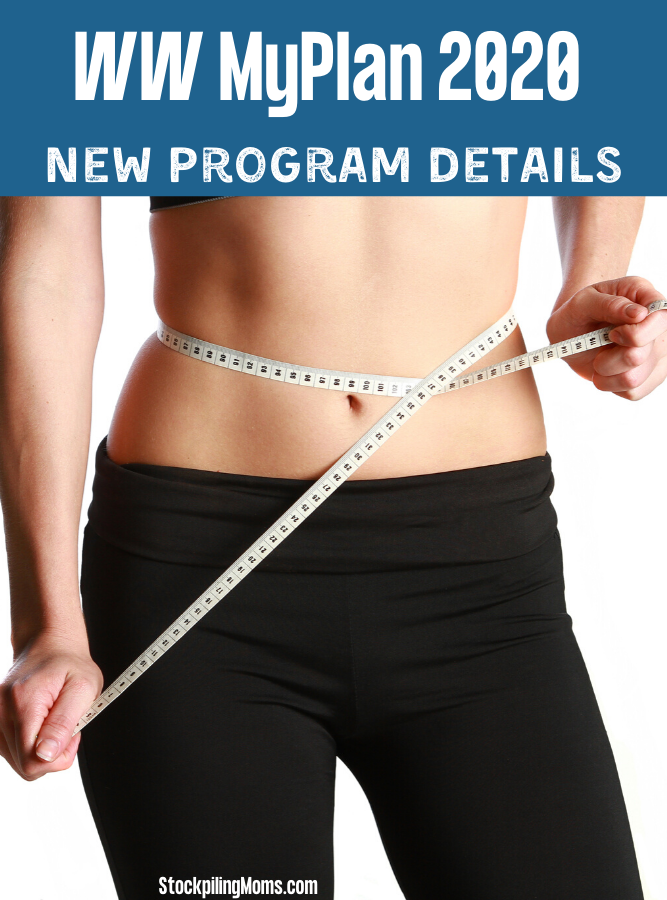 WW MyPlan 2020 Program
This year, WW (formerly Weight Watchers), decided to listen to the members and give us OPTIONS! Yes! You can choose from 3 different plans now to follow and utilize in your weight loss journey. The best part of this is that none of these are totally new – they are truly a match to older and prior existing programs, so if you have been using WW the last few years, you won't have to make major changes or necessarily learn a new plan.
WW Blue Plan
The WW Blue Plan is the new name for the former FreeStyle Plan. It continues to have 200+ zero point foods. This plan also allows you to have fish, chicken breast, turkey breast, corn, beans, and eggs at zero points. The points will remain the same as if you were following the FreeStyle Plan before. The lowest points per day for this program are 23 points. This plan is great for those who naturally reach for the healthier foods.
WW Green Plan
The WW Green Plan most closely resembles the former Beyond the Scale or original SmartPoints plan. With this program, you will have 100+ zero point foods that include only fruits and vegetables but no starchy vegetables. The points for this plan are the same as the Beyond the Scale Plan. This is also sometimes called the 30 point plan as the lowest daily point allowance with this is 30 SmartPoints per day. This plan is better for someone who needs more accountability and portion control.
WW Purple Plan
If you ever followed the Simply Filling plan, then the purple plan is going to be for you. This plan has over 300 zero point foods that include fruits, vegetables, beans, chicken breast, turkey breast, eggs, and some whole grains. The lowest daily point allowance for this plan is 16 points per day. This plan is ideal for the individual who can manage portion control well but needs to be reminded to eat healthier foods.
Tips for Following WW MyPlan
Below are some links to our past tips, recipes, meal plans, and tools that will help you manage to follow this program easily. We have shared with you tips for doing Weight Watchers for free, and some of those tips also apply to these programs.
Melissa is a football and soccer mom who has been married to her best friend for 24 years. She loves sharing recipes, travel reviews and tips that focus on helping busy families make memories.