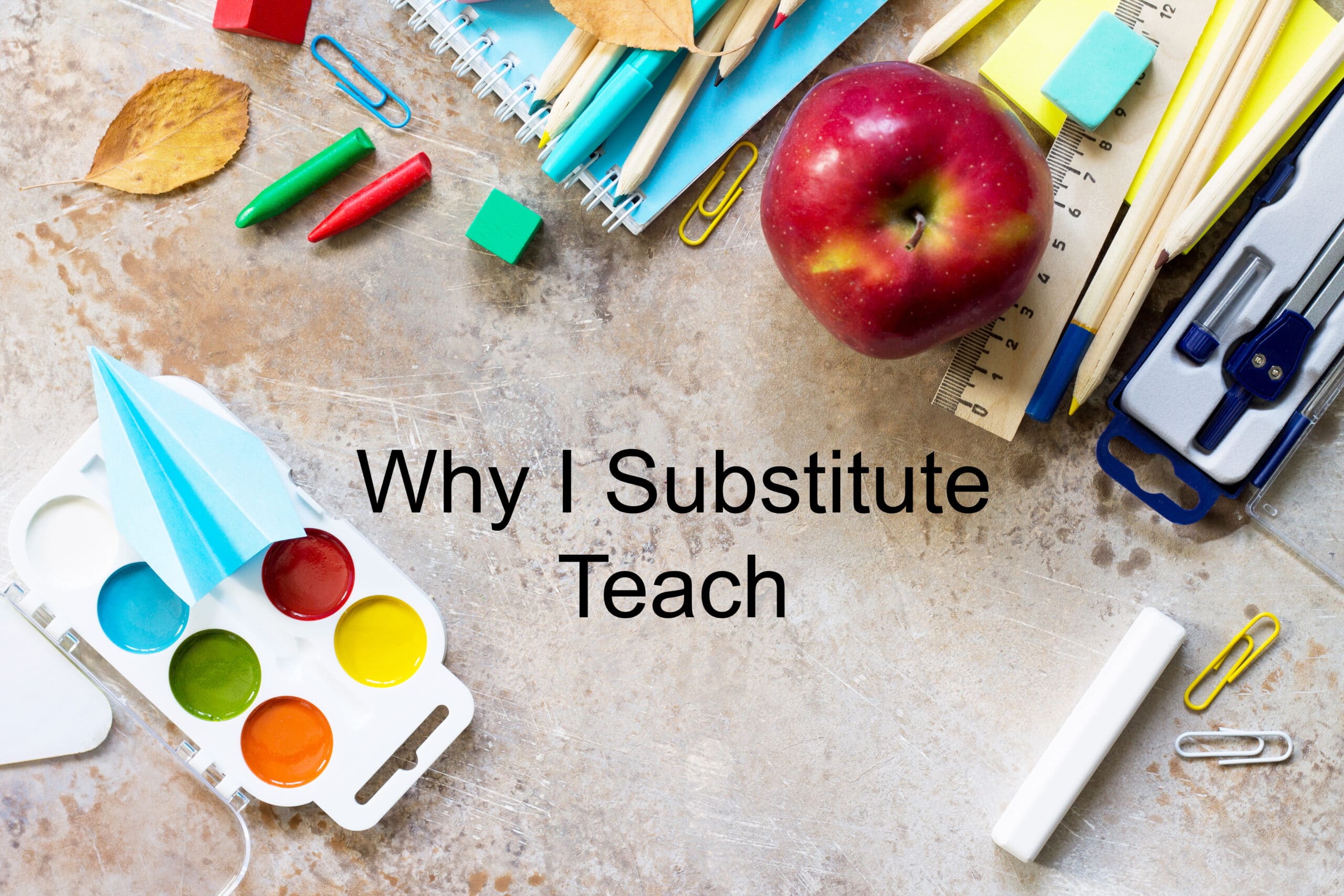 This past year has been hard! Melissa and I started StockpilingMoms in 2009, so we could stay home with our babies. They clearly aren't babies anymore! There has been a little grieving over them all growing up but we were blessed to enjoy every single minute of their childhood. I love all chapters of their lives but this is the time they become more independent. They are driving, working, and making their own way. I will always be their Momma but I have had to back off some and it's been really difficult. This is when I thought, I need something else in my life. Being involved with the school system, for the past 15 years, is why I substitute teach. I miss the days of being a room mom, field trip chaperone, reading to classes and making copies for teachers.
I started subbing in Boone County School system this year. It has been a very wonderful experience and I have met some amazing people. The kids always remember you and sometimes are sad when you go! I did a long term sub assignment at the end of the school year. It was very emotional watching the kids graduate from 8th grade and all the emotions that came with this big day in their lives. These kids hugged me, cried, and thanked me for being one of their favorites subs. I walked away feeling really good about my time there. It can be very rewarding!
Reasons Why I Substitute Teach!
My kids have become very independant and do a lot of things on their own. They have jobs and know how to prepare meals, so I don't feel as bad if I am not there all the time.
I miss volunteering in my boy's classes.
The school systems are having a really hard time finding subs.
I have learned different perspectives on today's world.
Oh, and I have learned some slang I didn't know! HA!
I have worked with some amazing staff and have made new friends.
The hours are nice and you can say no.
Usually the same schedule as my boys!
I am available for when my boys do need me!
I have learned new programs and teaching methods, which help with my own children,
You get a good look at your school system and their staff.
There are ranges of pay, but I have noticed sometimes subbing pays more than non degree staff positions.
If you have a certain amount of hours or a college degree you can get an emergency certificate to sub. I am located in Kentucky so check your county and state regulations.
Subbing has been great for me. I feel more involved and on a better schedule. I have met some amazing children and young people. If feels good to be out and see one of your students. They run up and hug you, leaving you with a smile. Feeling like you can make a difference in a child's life is more rewarding than anything.
Popular Pinterest Posts
Crockpot Breakfast Casserole – Pinned 364,600 times on Pinterest! This is our favorite for every holiday!
Dollar Store Bin Makeover – Pinned 304,900 times on Pinterest! A great way to re-organize with this frugal DIY idea!
Avocado Crack Dip – Pinned 110,100 times on Pinterest! This is AMAZING! A healthy appetizer that you can enjoy and not worry about blowing your diet.
Funeral Rolls – Pinned 93,200 times on Pinterest! Seriously the best appetizer ever. Don't let the name scare you away.
Stockpiling Moms can be found in all your favorite places. Hop on over to Instagram and follow the fun. We love posting memes, family fun, travel, and whatever we are feeling that day. Pinterest is also an amazing place to visit Stockpiling Moms. This is where you can pin all your favorite articles from our Food, Travel & Lifestyle Blog.
Shelley is a boy mom, marine wife, and is blessed with an amazing family. She loves sharing recipes, travel reviews and tips that focus on helping busy families make memories.