What is lipsense and is really worth all the hype?
What is lipsense and is really worth all the hype? I have recently been introduced to lipsense. When I saw it online, I thought there is NO way this brand is legit! Have you heard of it? How can lipstick stay on all day long with no reapplying and it doesn't come off when you kiss, eat or drink? Sometimes products make claims that just aren't true and I decided to test it to see if it was really worth the hype. I am sharing my opinions with you.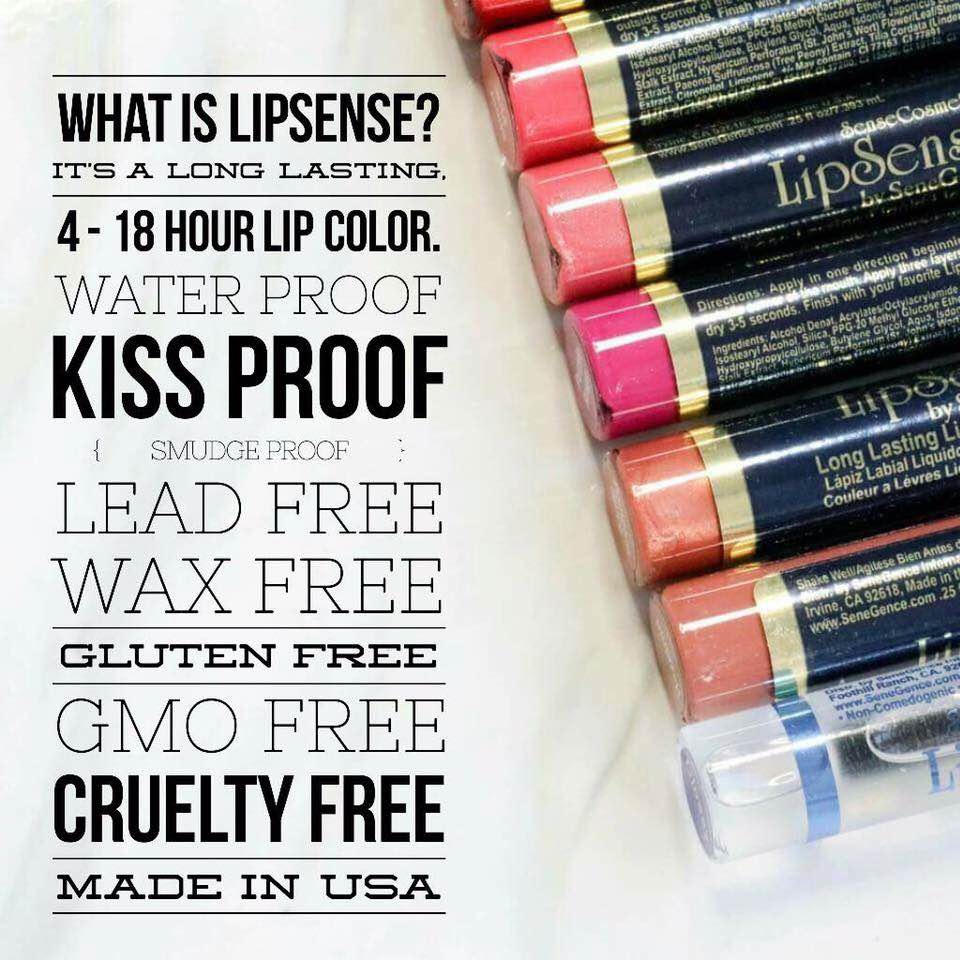 What is lipsense?
LipSense is the premier product of SeneGence and is unlike any conventional lipstick, stain or color. As the original long-lasting lip color, it is waterproof, does not kiss-off, smear-off, rub-off or budge-off! Create your own color palette by combining colors from over 50 shades. Plus, it is GMO free, cruelty free, gluten free, wax free, lead free and made in the USA.
So, I thought….seriously? Can't be.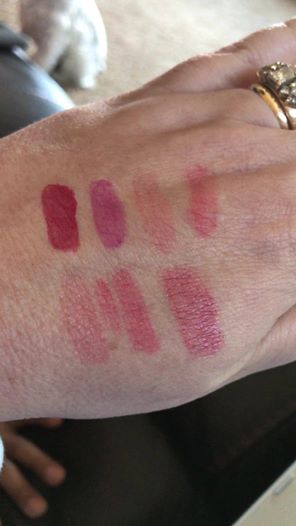 Is Lipsense really worth all the hype?
If you wear lipstick my short answer is yes. I personally wear lipstick every single day. My southern Mama raised me that you never take a picture or leave the house without your lipstick. My husband and son "complain" because when I give them kisses, they have lipstick on their faces.
My husband is CONSTANTLY telling me that I have lipstick on my teeth, and I have to scrub my lipstick residue off of glasses and mugs when I do dishes (ok mainly when my husband does the dishes and he complains about it). So with that being said, I almost instantly fell in love. I sampled this on my hand it stayed on all day (even while washing dishes – I truly did them, that day).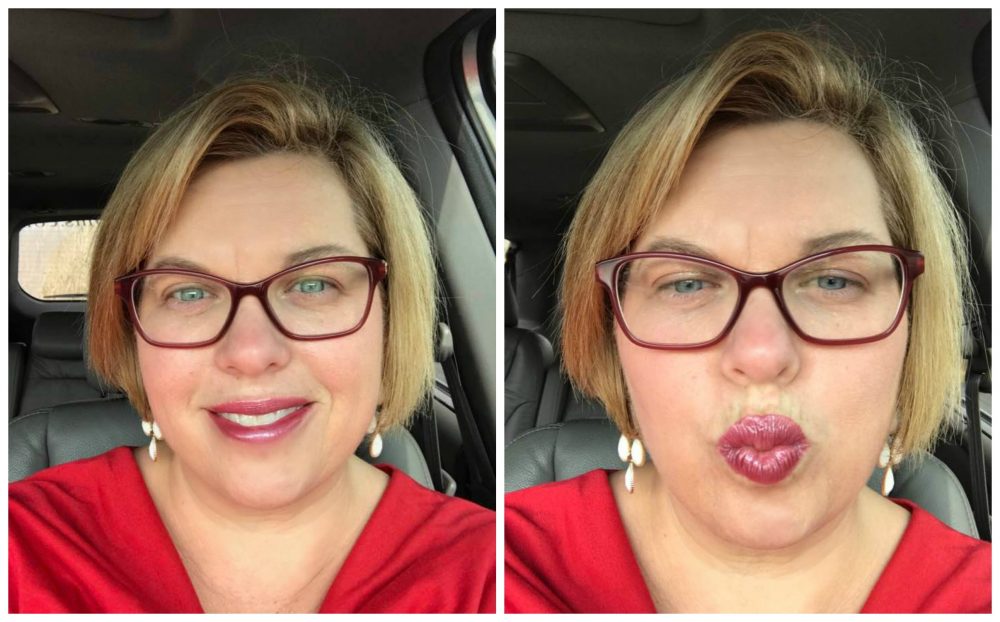 Here I am wearing four layers of Lipsense Violette and Pearl Gloss
The initial investment is $55 to get started wearing this product. You need the basic "kit" which includes 1 color, 1 gloss and 1 oops remover. Is it worth it? Heck, YES.
If you don't wear lipstick, you should 😉 Seriously, I was raised in the south. You never leave the house without your lipstick. If you don't wear lipstick often times, it is because of one of the complaints listed above. It comes off easily, you are constantly having to reapply, and it you often get it on your teeth, glass or mug. So those reasons are all eliminated with lipsense.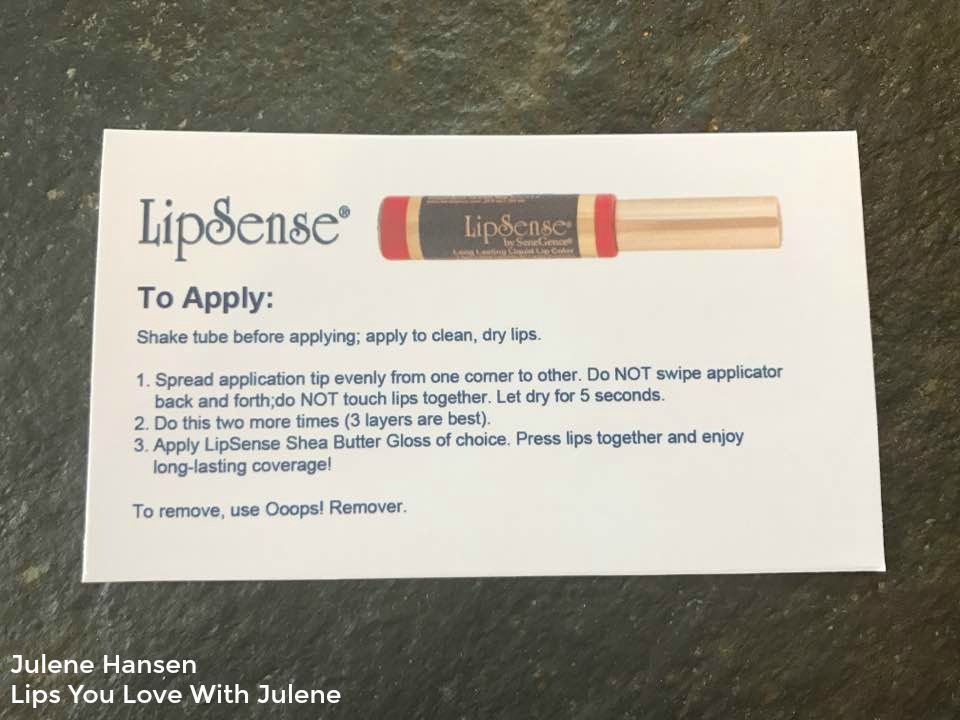 Tips for making your lipsense last longer and how to apply lipsense.
Exfoliate your lips with a DIY Sugar Scrub – This will help remove the invisible wax build up that your lips have from using lip balm, chap-stick and lipstick.
Make sure you apply on clean dry lips. If you have just applied your foundation/powder be sure that you wipe your lips clean with oops remover and wipe it off with a cotton pad until your lips are dry. Trust me on this step!
Shake your tube of color before applying for at least 10 seconds. I find it I shake it longer it applies better. Trust me again on this step!
To apply, spread application tip evenly from one corner to the other, stretch your lips out so that you cover all the area. Do NOT swipe applicator back and forth like you normally would applying lip gloss.
Do not touch lips together. Let lips dry for at least 5 seconds between each coat. Apply two additional coats. I often times apply a total of four coats. (You can layer different colors to get different shades).
After your lips have dried completely, apply lip gloss of your choice to seal. Do not use another brand gloss. Press lips together and you are ready for your day!
If you make a mistake applying use the oops remover before applying lip gloss.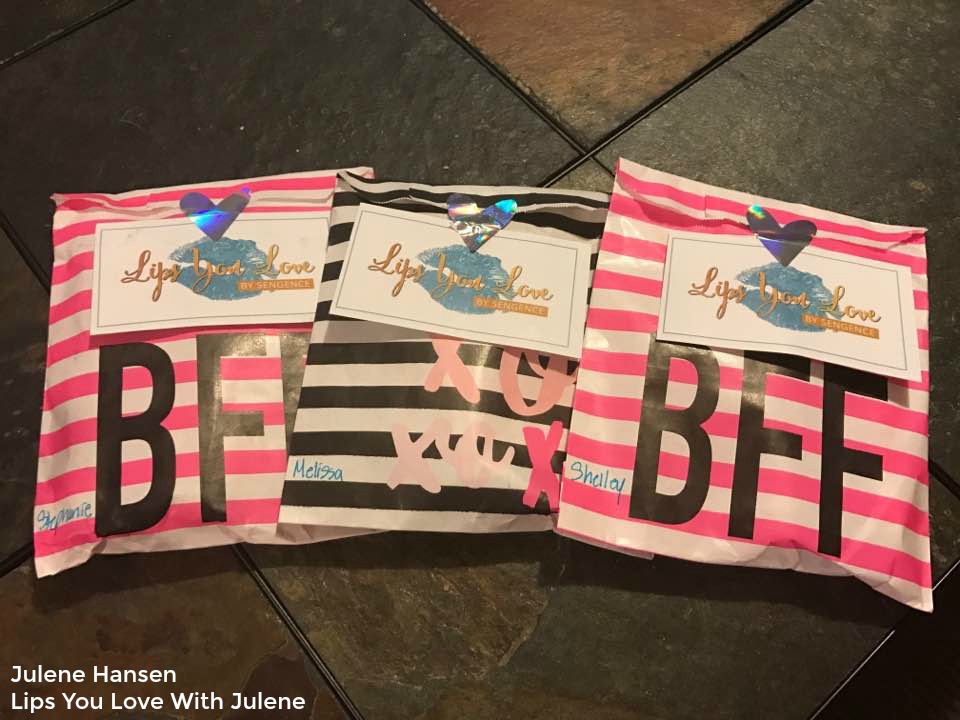 When these packages arrived in the mail for us we were excited! They come packaged so cute and with instructions for applying too!
Tips for removing Lipsense:
Use oops remover. This stuff works!
I generally use a Simple brand cleansing facial wipe first and then use oops to remove any additional color.
That is it! Simple huh?
So not only did I try lipsense, so did Shelley and Stephanie. Here are their thoughts.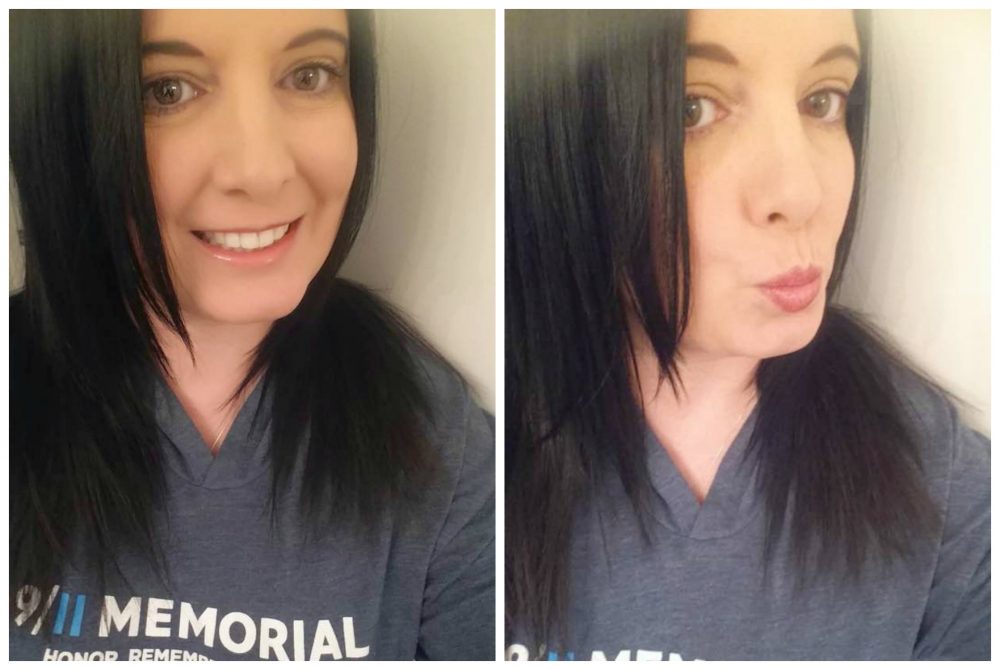 This is Shelley wearing three layers of Lipsense Caramel Apple and Glossy Gloss
Shelley does not wear lipstick on a daily basis. I normally have to twist her arm to apply it for photos and most of the time she is borrowing mine. 🙂 However, she really liked how long lasting lipsense is and how easily the color applied. She admits opening that this is not something she will wear on a daily basis however she thinks it is worthwhile purchasing for special occasion and events (like her upcoming wedding). I can't wait to see how this looks on her wedding day.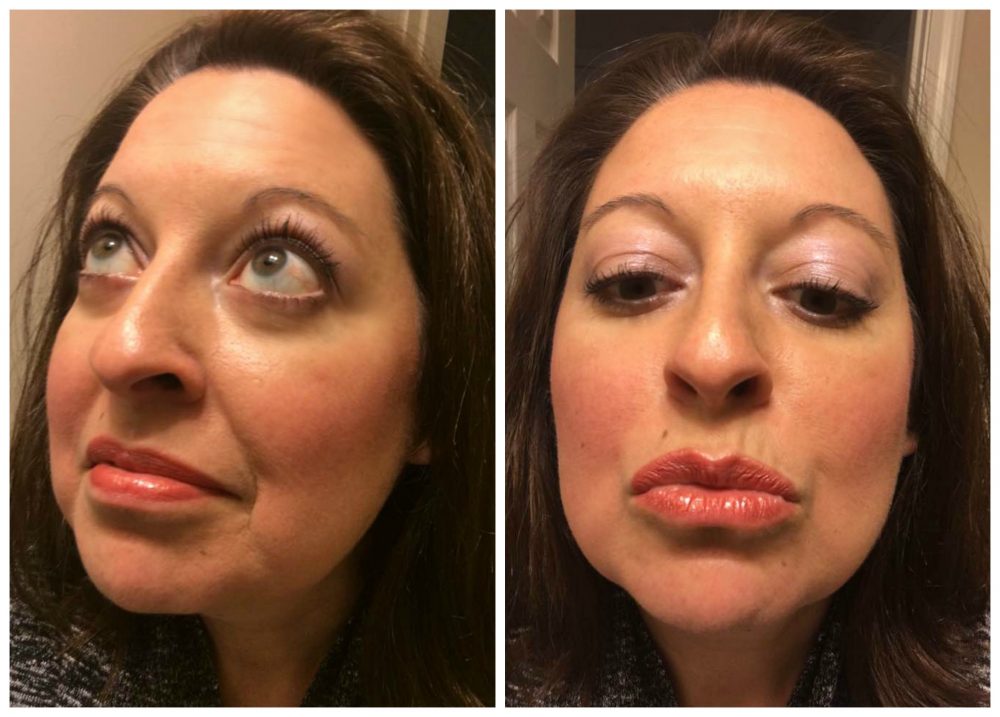 This is Stephanie wearing three layers of Lipsense Honey Rose and Glossy Gloss
Stephanie does wear lipstick on a daily basis. In fact her Grandmother taught her that you never leave the house without clean underwear, mascara and lipstick. She really liked the color of her lipsense. She felt that the first time applying was not perfect and takes a little practice however she likes the long lasting wear of the lipsense and feels that she is going to quickly get addicted to wearing it, like me.
Want to give it a try? Julene Hansen – Lips You Love With Julene reached out to us and not only provided product for each of us to try, she is also providing a giveaway coming soon!
Be on the lookout on our Stockpiling Moms Facebook page this Sunday! For now head over and join her amazing Facebook group where she offers giveaways, tips and sells her products! Check it out to see which color you would like to try first and win!
Contact Julene for more information:
Distributor ID 231729
Phone: 520-904-8825
Email: [email protected]
Instagram: LipsYouLoveWithJulene
Facebook Group: Julene Hansen – Lips You Love With Julene
Facebook Page: Lips You Love With Julene
Disclosure: This is a sponsored post however all opinions are 100% our own.
Melissa is a football and soccer mom who has been married to her best friend for 24 years. She loves sharing recipes, travel reviews and tips that focus on helping busy families make memories.