Ideas for Fall Fun With The Family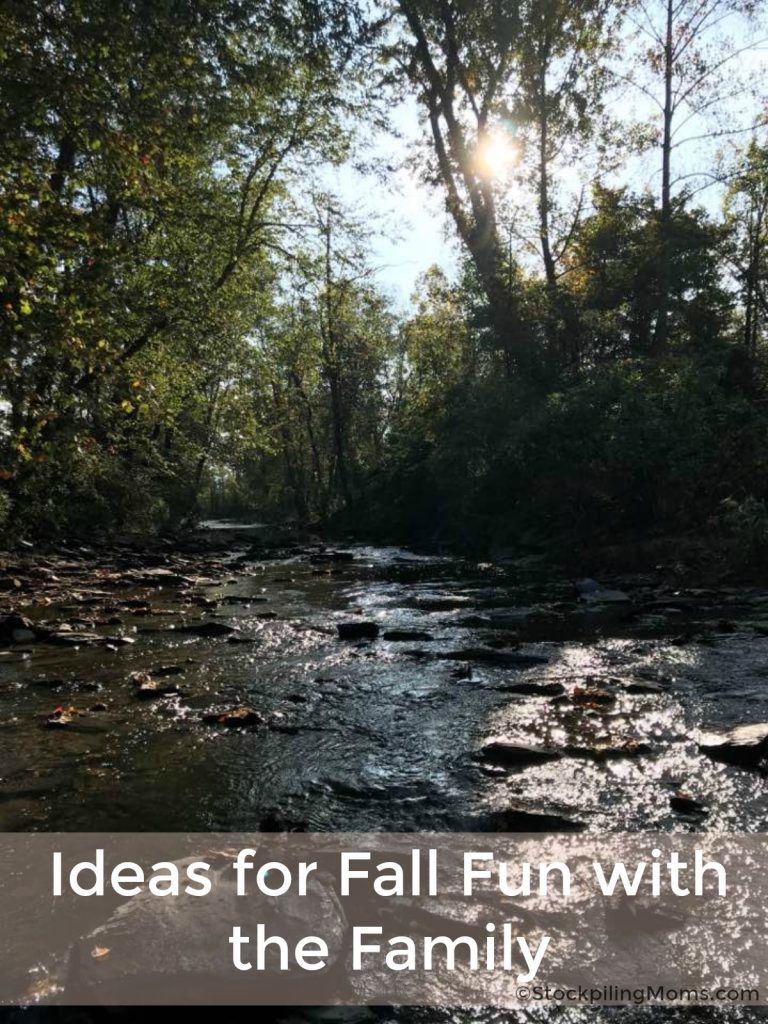 Fall is in the air. There is nothing I love better! Slipping on a pair of jeans, my cowboy boots and a hoodie and I am ready for fall fun activities with the family. Each year we like to create a bucket list of activities to complete by the end of the fall season. There is no better time to bond with your kids than in the beautiful cool fall months. From going out on nature walks to building bonfires fall fun with the family is where some of our best memories are made. We have a list of Ideas for Fall Fun with The Family with activities that you can share together. For many of these activities driving our Onward makes it even more fun!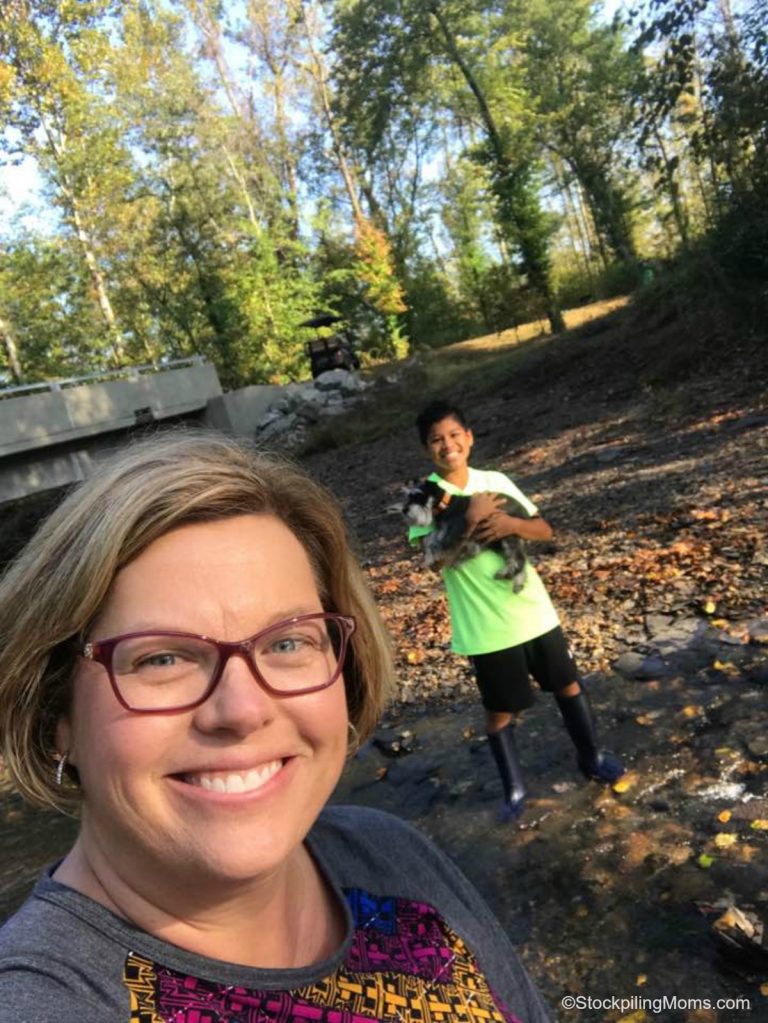 As you know we shared with you that we recently acquired an Onward 4 passenger golf cart for our family. During Fall break Peyton and I decided to go out and do some exploring on our Onward. We drove it to the creek to collect leaves, walk in the creek and skip rocks and then we delivered pumpkins to my parents. We also did some fall seeding and the Onward was the perfect vehicle to help us carry our supplies. Finally, no fall break is complete without soccer! All of Peyton's favorites in a week. He was a happy boy.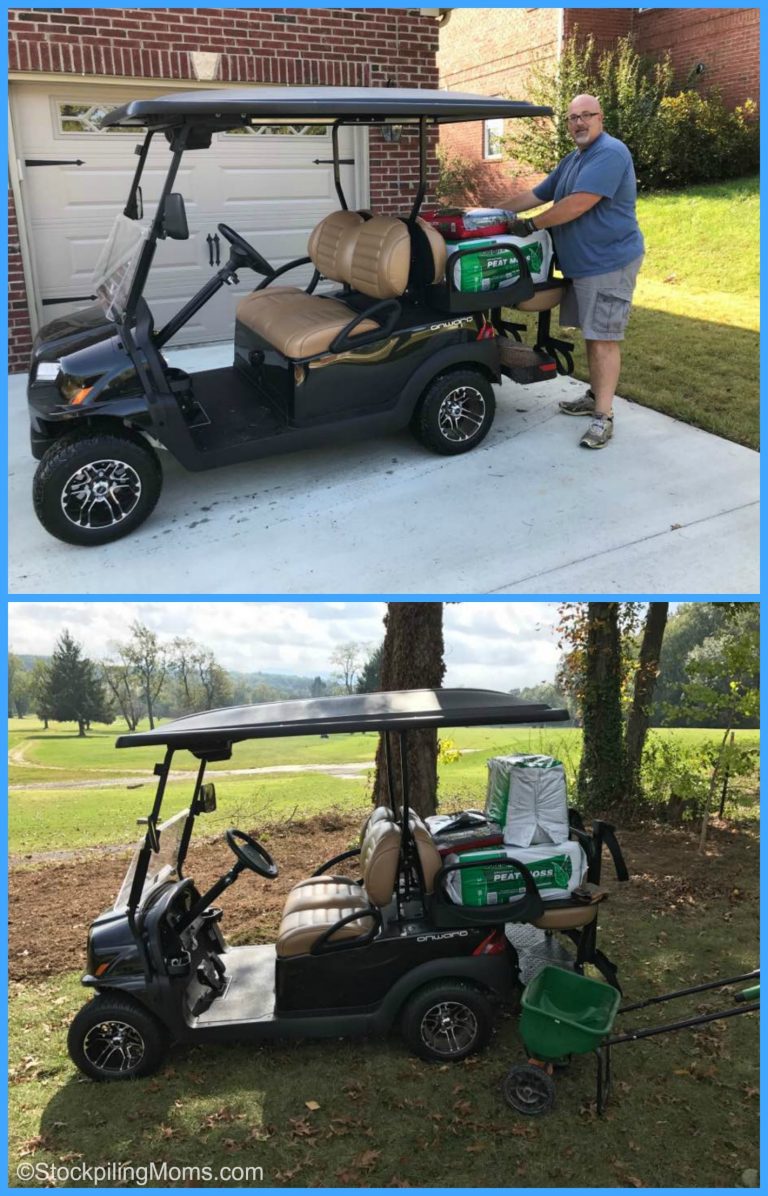 One of the benefits to moving to Berea, KY is that my parents' house is literally 2,000 steps away from our house (through the golf course). So, we can hop onto our onward and go visit my parents easily. We don't even have to drive on the main roads because we can cut through the golf course. We love being so close and connected to my family. My hubby found using the Onward to help with seeding was very useful. He laid down the back seat and used it to carry heavy supplies from the front of the house to the back and was able to do his yard work with ease. We even carried our fall mums and pumpkins too.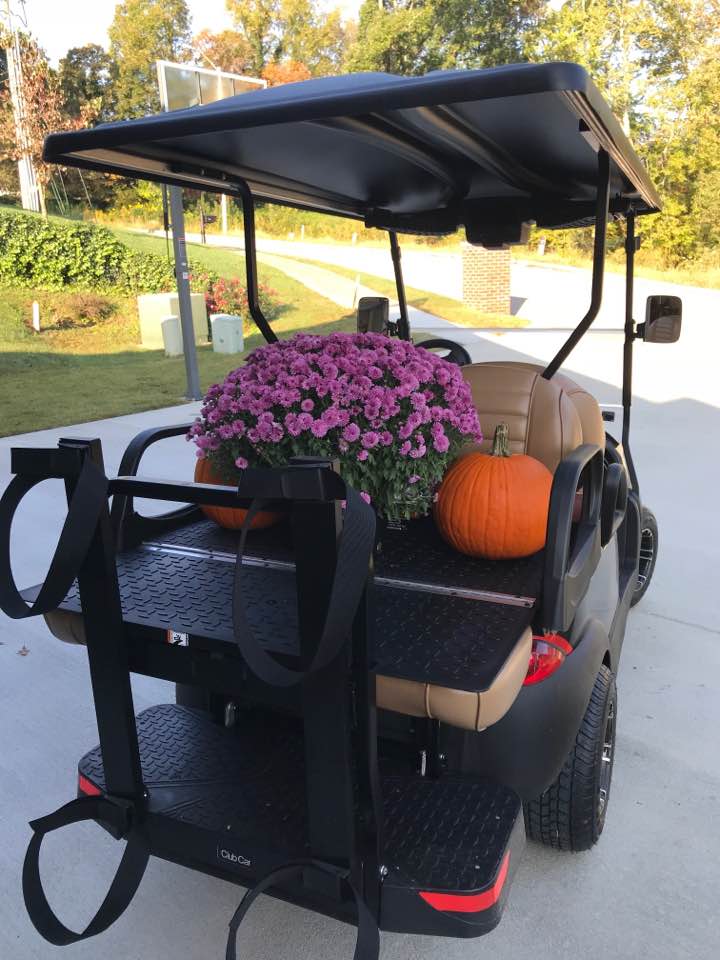 Taking the Onward out for fall fun really made our time together even more special. My son always wants to go with me (and I mean he is almost a teenager) when I ask him to go somewhere on the Onward. During his fall break I thought it would be fun to head over to the creek. He loves to go there, and we decided to take our dog Rocky too. The one-on-one time together was a great way to connect.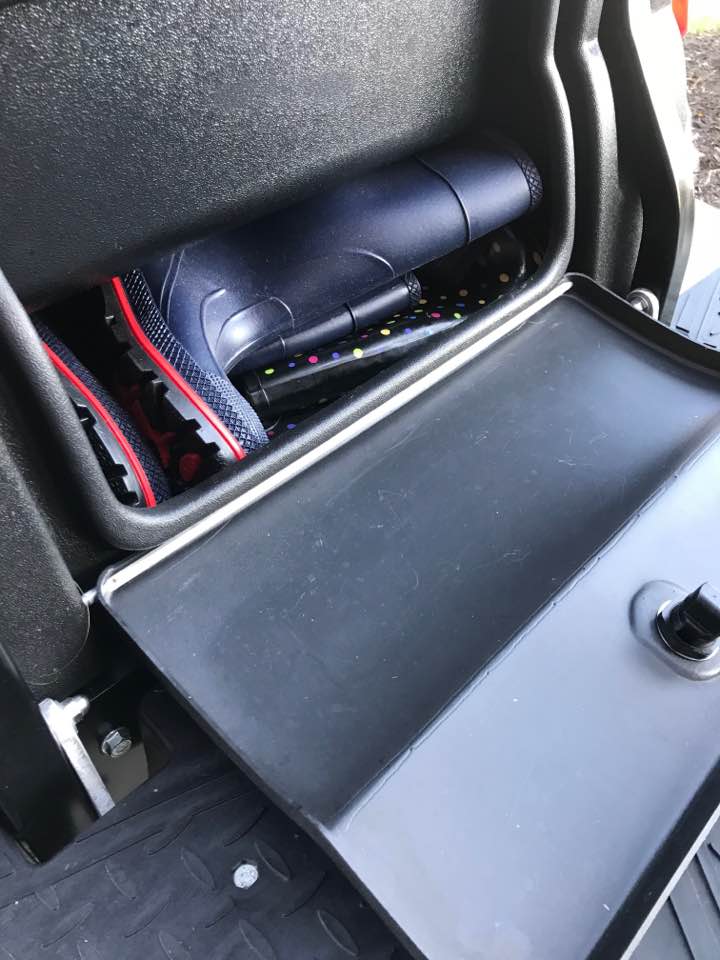 We wore our rain boots because as the temperatures are getting cooler, we didn't want to get chilly. With the storage that our Onward has we were able to stow our boots until we arrived at the creek. We decided to take a snack with us and enjoy a little picnic too. It was loads of fun. He really didn't want to leave which means we will be going back again soon.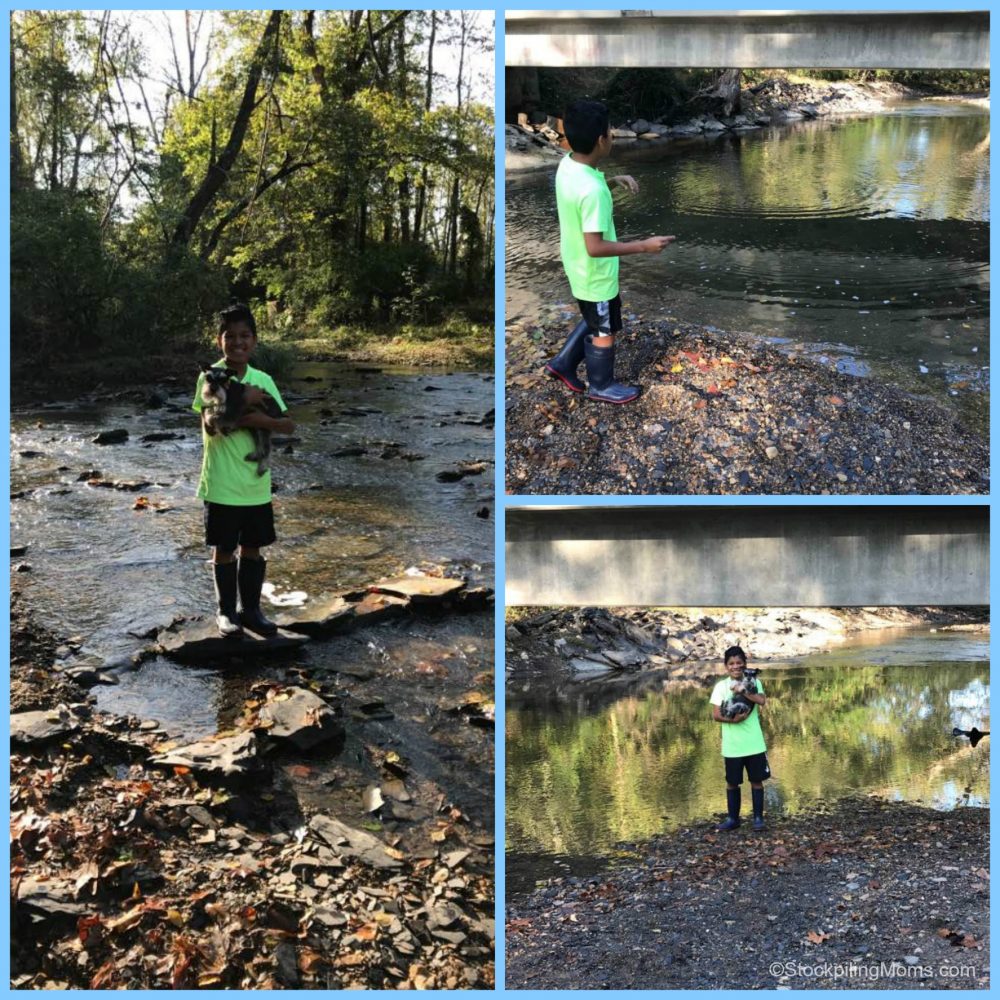 Best of all this activity cost us nothing but created memories that will last us a lifetime. The ease of driving the Onward to the creek made the adventure more memorable! We could have easily driven to the trail in our van but instead we took the Onward off road and had a blast. It handled great and it was a new adventure for us.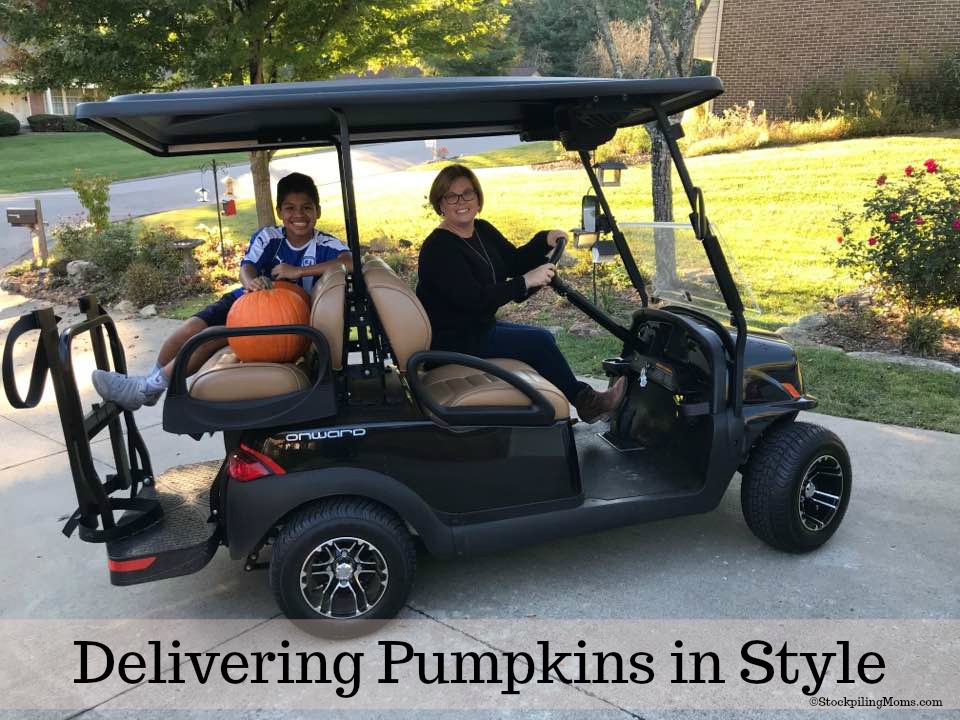 After our time at the creek, we decided to deliver pumpkins to my parents' house. My Mom was thrilled to see us and enjoyed the pumpkins that we delivered. They make the perfect addition to her fall decor. Best of all we were able to deliver them in style. Our "bat mobile" to the rescue once again. What I love most is that the Onward is comfortable and handles well, even on rough terrain. My brother and Dad were at home too, so we got a few shots of the family.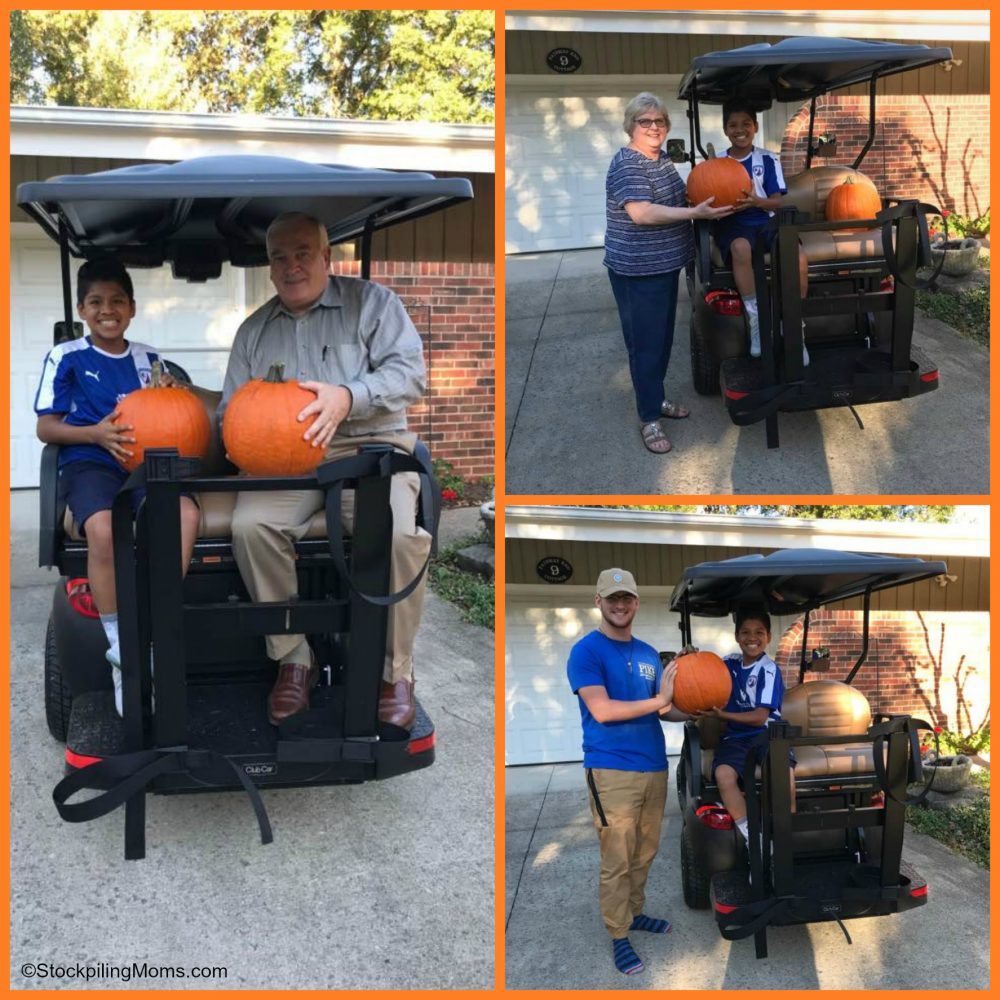 Right now, is a great time to spend to spend time with your family. We have some ideas that you may want to use to create your own Fall Fun Bucket List! Of course, riding in the Onward always makes these twice as fun!
Ideas for Fall Fun with The Family:
Some great ideas for fall fun with the family include:
Building a mountain of leaves in your yard to jump into
Going for a nature walk to find hidden animal homes and caves
Go deer hunting with a bow & arrow
Attend local high school or college football games and wear team colors
Build a backyard bonfire to roast marshmallows & hot dogs
Go camping at a local state park and pick out the constellations once the sun goes down
Take family photographs for your holiday card mailing list
Host a neighborhood party with board games, bonfires and great food
Go to a local orchard and pick apples
Gather different fallen leaves and make leaf rubbings for a simple craft project
Visit a pumpkin patch or corn maze
Purchase or make your own Halloween costumes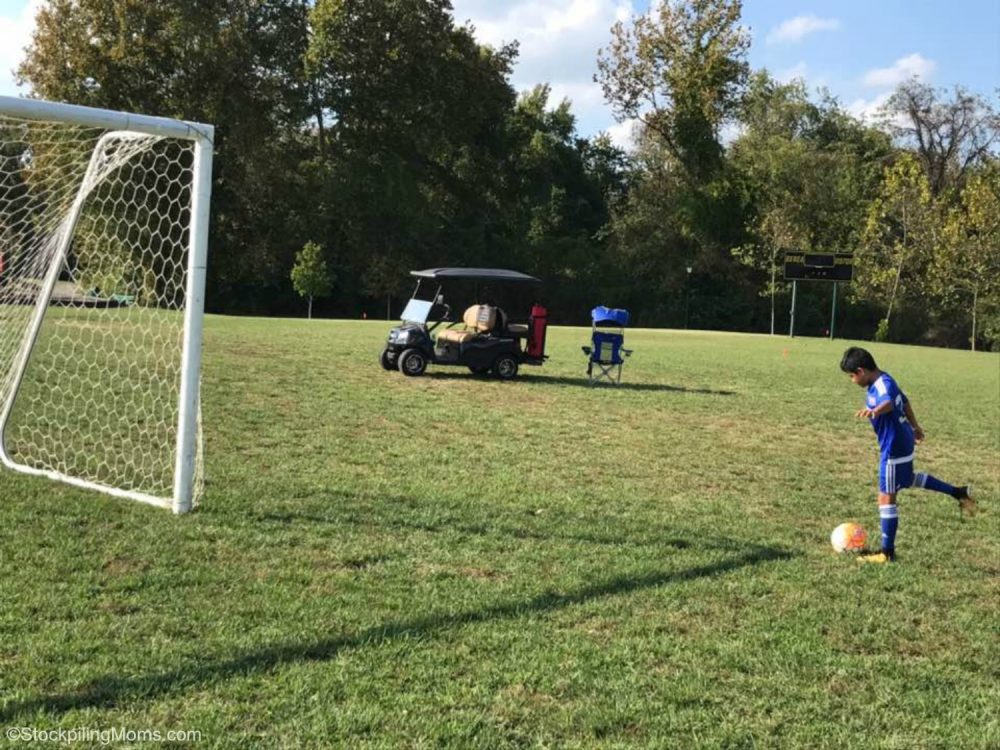 Another place my son loves to take the Onward is to the soccer field. He likes to go to the school fields and shoot on goal and practice his distance of his shots. They love how the chairs stow away in the golf bag holders and headed down to the fields and spent several hours practicing. There is nothing better than arriving to game day on the "bat mobile".
We hope you enjoy Fall! It is one of our favorite seasons here in KY. We love to watch the leaves change and fall, the cooler temperatures arrive, and we enjoy pumpkin, pumpkin everything! There is nothing better than Fall Y'all! Tell us what do you like to do with your family during Fall? Do you have any traditions? We have a new one and that is taking the Onward wherever we go 🙂
Disclosure: We received The Onward™ by Club Car for personal use. All opinions are 100% our own.
Melissa is a football and soccer mom who has been married to her best friend for 24 years. She loves sharing recipes, travel reviews and tips that focus on helping busy families make memories.