What is Clean Eating? The Basics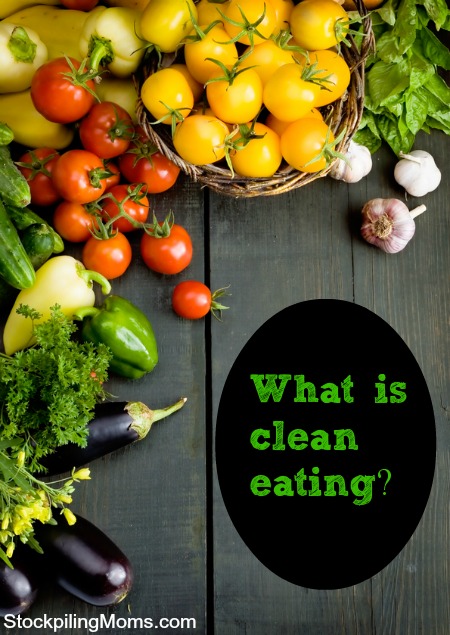 What is clean eating? Clean eating, is eating foods in their most natural form. This means consuming foods such as fruits, vegetables, lean meats, healthy fats and complex carbohydrates. Clean eating is not a diet, but rather a lifestyle. It focuses on eating whole foods and limiting processed foods.
This lifestyle can be for anyone looking to make healthier choices, get fit or improve their health. When you first start eating clean it can be a little overwhelming. Trying to figure out what is considered clean and what is not can be confusing. I suggest starting with changing your habits by taking small steps towards eating clean.
Here are some tips to get you started:
Avoid soda and sugary drinks-Opt for water instead and add lemon for flavor.

Eat 5-6 small meals a day- Eating every 2-3 hours will prevent over eating,control blood sugar levels and boost your metabolism.

Read labels-Try not to purchase foods that have more than 5-6 ingredients. If the ingredient list is too long or you can't pronounce any of it, it's most likely over processed and unhealthy.

Prepare Meals- Prepping your meals ahead of time will help you avoid temptation and hunger.

Avoid processed and refined foods- Most processed foods are high in fat, sugar, and salt.

Avoid sugar- sugar spikes your insulin levels and has no nutritional value.
Be sure to check out our extensive list of Clean Eating Recipes too!
Clean eating has many health benefits such as weight loss, increased energy and improved sleep habits. I hope these basic steps help you get started on your clean eating lifestyle. If you have any questions for Valerie please leave them here and we may have more posts and recipes from her coming soon if you are interested let us know.

This post was written by Valerie Kirkland MPH – Valerie is a Group Fitness Instructor and Health and Fitness Blogger.
Disclosure: We are not providing medical advice, please consult your physician with any questions.
Other posts you may be interested in:
Follow Us:
Facebook
Twitter
Pinterest
YouTube
Instagram
Free Email Newsletter
Melissa is a football and soccer mom who has been married to her best friend for 24 years. She loves sharing recipes, travel reviews and tips that focus on helping busy families make memories.