Weight Watchers Snacks For On The Go
Summer means tons of travel, and one thing that is important when traveling is staying on top of your health goals. That means always preparing with great snacks for on-the-go. Weight Watchers makes it easy to grab a snack anytime that fits into your weekly or daily points. This list of Weight Watchers Snacks For On The Go is ideal for your summer road trips.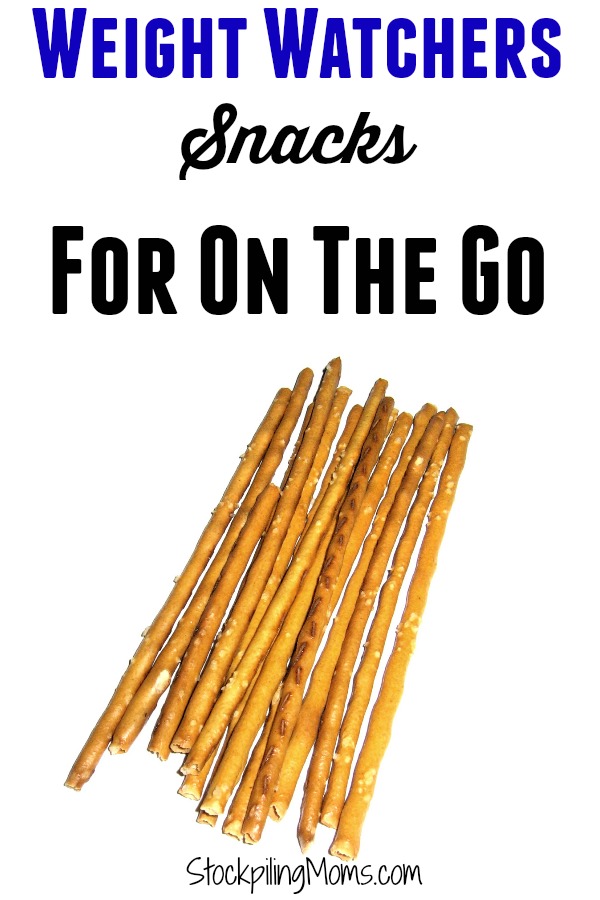 Weight Watchers Snacks For On The Go
This list of Weight Watchers snacks is calculated for the SmartPoints Beyond The Scale system. These are great healthy choices that everyone will love to enjoy! Don't forget to grab a Weight Watchers Calculator to help you find items on the go that aren't on this list!
Zero SmartPoints
Watermelon, Cantaloupe, Honeydew
Pineapple, Strawberries, Blueberries
Carrots, Celery, Cucumber, Tomatoes, Green Peas
1 SmartPoints
1 Mini Babybel Light Cheese = 1 SmartPoints
1 Ounce Low-Fat Cheese = 1 SmartPoints
1 Laughing Cow Mini Cheese Wedge = 1 SmartPoints
1 Light Mozzarella String Cheese Stick = 1 SmartPoints
5 boiled shrimp = 1 SmartPoints
23 Pretzel sticks = 1 SmartPoints
2 SmartPoints
Danon Active Fit Light Nonfat Yogurt = 1-2 SmartPoints (depending on flavor)
Hard boiled egg = 2 SmartPoints
22 Pistachios (in shells) = 2 SmartPoints
14 Almonds = 2 SmartPoints
8 WheatThins Whole Grain Crackers = 2 SmartPoints
2 Tablespoons Hummus = 2 SmartPoints
8 Stauffer's Original Unfrosted Animal Cookies = 2 SmartPoints
Egg White Omelette with Veggies = 2 SmartPoints
3 ounces roasted turkey breast = 2 SmartPoints
8 ounces nonfat cottage cheese = 2 SmartPoints
3 SmartPoints
1 Tablespoon Peanut Butter = 3 SmartPoints
Emerald 100 Calorie Pack Natural Almonds & Walnuts = 3 SmartPoints
24 Mini Multi-Grain Keebler Club Crackers = 3 SmartPoints
Progresso Light Soups 1 Cup = 3 SmartPoints
Chicken Noodle Soup 1 Cup (most varieties) = 3 SmartPoints
Tomato Soup 1 Cup (canned made with water and not milk) = 3 SmartPoints
4 SmartPoints
It's so much easier to stay on track with your healthier eating habits when you focus on planning ahead with great snacks ideas like these. From simple items you can grab in the store, to classic healthy snacks like nuts and fresh fruit or vegetables, these Weight Watchers snack ideas are ideal for staying on track in the summer months.
Interested in Freezer Cooking?
We have a Freezer Cooking 101 Series that you may enjoy!
Stockpiling Moms can be found in all your favorite places. Hop on over to Instagram and follow the fun. We love posting memes, family fun, travel, and whatever we are feeling that day. Pinterest is also an amazing place to visit Stockpiling Moms. This is where you can pin all your favorite articles from our Food, Travel & Lifestyle Blog.
Melissa is a football and soccer mom who has been married to her best friend for 24 years. She loves sharing recipes, travel reviews and tips that focus on helping busy families make memories.