7 Ways to Make Eyebrows Look Fuller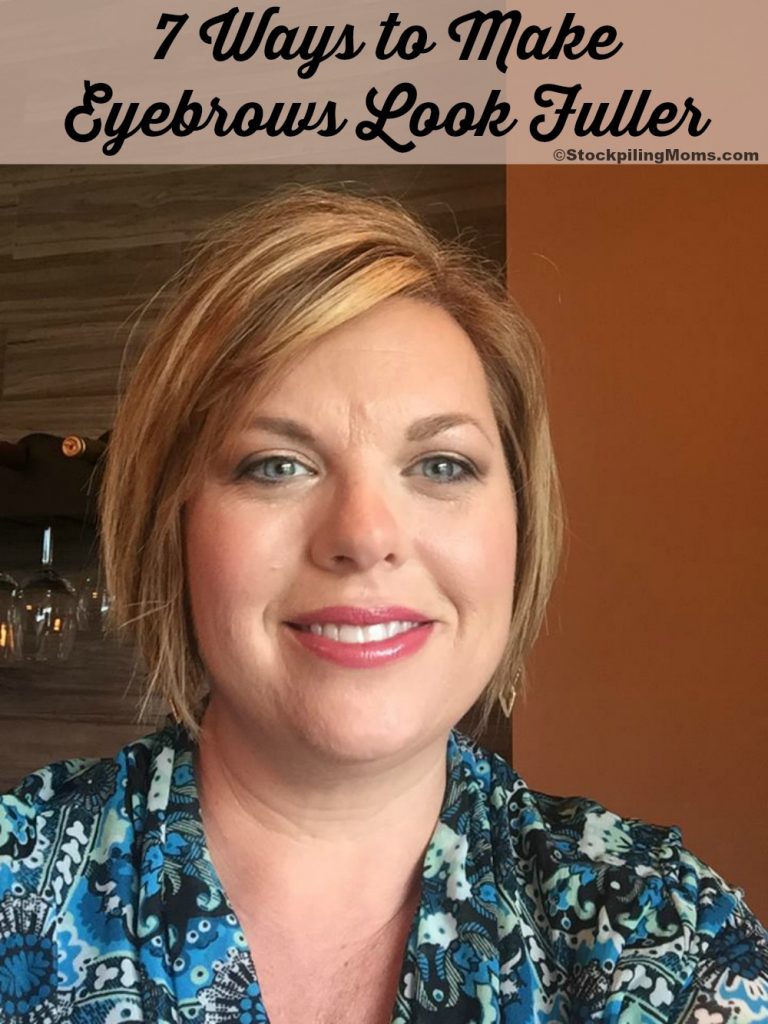 7 Ways to Make Eyebrows Look Fuller. Gone are the days where women are plucking their eyebrows into thin, nearly invisible lines. Today, women are wearing fuller, beautifully shapes eyebrows that accentuate their eyes and shape their face. If you have been plucking your eyebrows thin for years and now want a more modern, thicker look, you might be wondering how to do so. Take a look below at 7 ways to make eyebrows look fuller and get the look that so many women are after!
7 Ways to Make Eyebrows Look Fuller
1. Find your natural brow start. It can be hard to figure out where your eyebrows should naturally start. To find your starting point, place a thin makeup brush along the side of your nose, running vertically. Where the brush lays, is where your brown should naturally start.
2. Find where the eyebrow should end. Now, we are going to use the same trick to find where the eyebrow should end. Place the brush just as you did above, and now tilt it outwards at a 45-degree angle. This should be where your eyebrow should end.
3. Use your spoolie brush. A spoolie brush is perfect for brushing out the eyebrow hairs. Use it to brush the brows upwards so they are standing up straight. Don't worry, this may look funny! But it is a great way to see how long the brows are and help you trim them if needed. Trim lightly any uneven hairs and brush back into place. The brushing along can help eyebrows look fuller.
4. Start filling. Take an eyebrow crayon or pencil that is about 1 shade lighter than your natural eyebrow color. You want it to fill in without overpowering the color. A shade lighter will help you do this best. Take the crayon and start filling in the bare spaces first. Make small, quick strokes as you fill in to mimic the shape of the hairs.
5. Fill in with an angled brush. Dip an angled brush into a powder color that is similar to the color of the eyebrow crayon. Use it along the outline of the brow to help define it further and help fill in any additional bare areas. Go light, using a light hand and letting the angle brush create the perfect lines.
6. Use the spoolie to blend. You can now grab the spoolie brush again to help blend all of the products together. This will help you get a cohesive and natural look. It can also help the eyebrow hairs look fuller again.
7. Set with a tinted gel. Use a tinted eyebrow gel to help set all of the products into place. Most people like to brush this gel on with a spoolie brush. It will help set the colors as well as act like a hair spray to the eyebrow hairs. Don't worry; it will wash off just like any makeup would. Younique has an amazing, tinted gel that is like a mascara on a small wand and easy to use.
Thicker, fuller, more beautiful eyebrows are just a few tricks away. No matter how thin your eyebrows are or how long you have been plucking them, give these tips a try for how to make eyebrows look fuller. You too can enjoy this glamorous, modern look each day too.
Melissa is a football and soccer mom who has been married to her best friend for 24 years. She loves sharing recipes, travel reviews and tips that focus on helping busy families make memories.