Walt Disney World Fishing Excursion
Why you should consider a Walt Disney World Fishing Excursion. Fishing may not be something you think of when you think of Walt Disney World! It was not something I thought about but after my husband did it all he can say is, "What an experience!"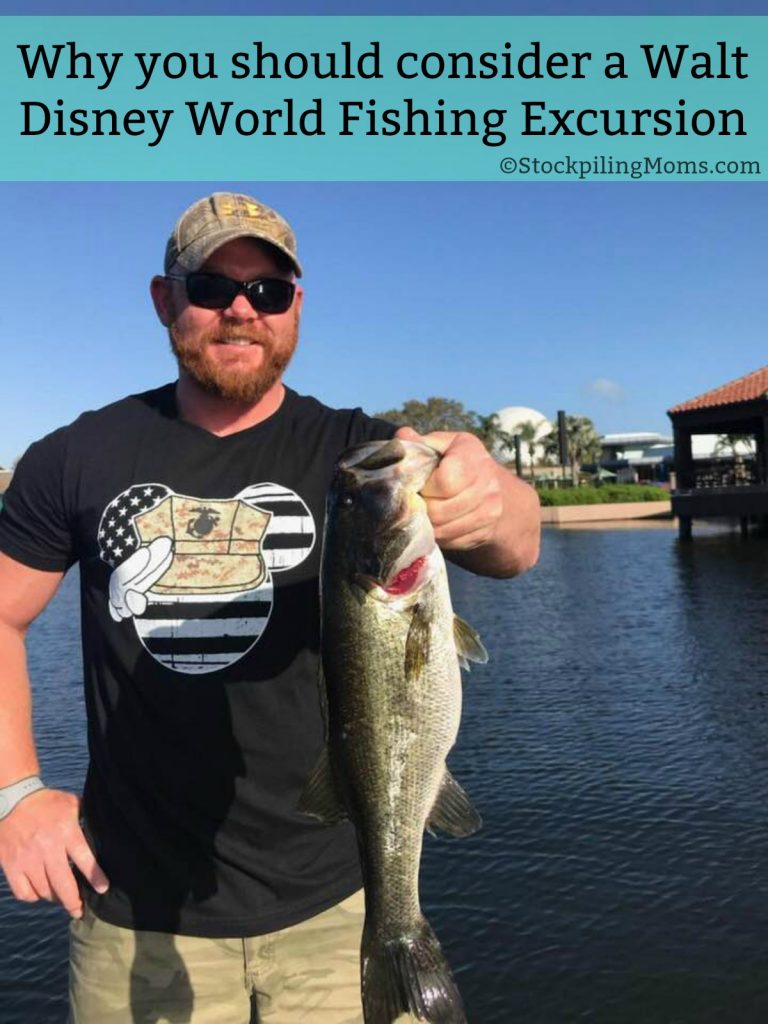 I recently attended the Disney Social Media Moms Celebration and couldn't leave my Husband home! I had meetings to attend all day during the conference and when I asked Lonnie what he had planned for the day he suggested fishing.
Walt Disney World Fishing Excursion:
I thought, "what?" you don't want to go to the parks? He replied, "here we are in Disney World, no kids, and you are in meetings all morning…What better way to pass the time than to go bass fishing?"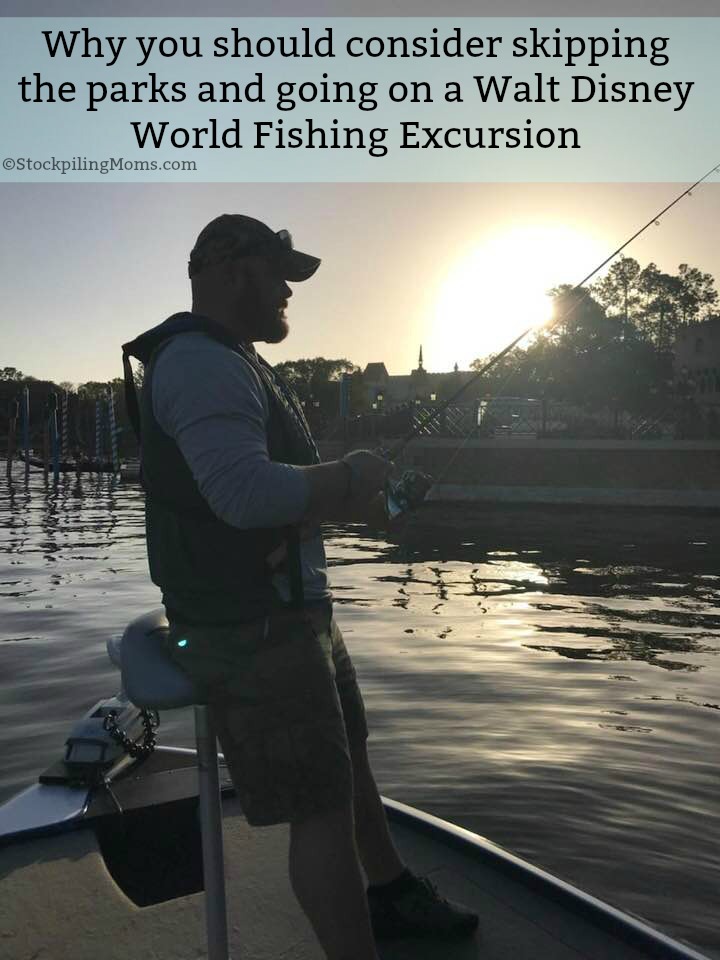 Lonnie contacted the event center and reserved a morning trip by himself. Just a hint, when you book a fishing excursion, you are booking the boat, so if you can find someone to split the cost with, that will be a way to save money. We visited Disney in the middle of February and Florida has seen an unseasonably warm spring. The bass are already starting to spawn and the lakes are crystal clear.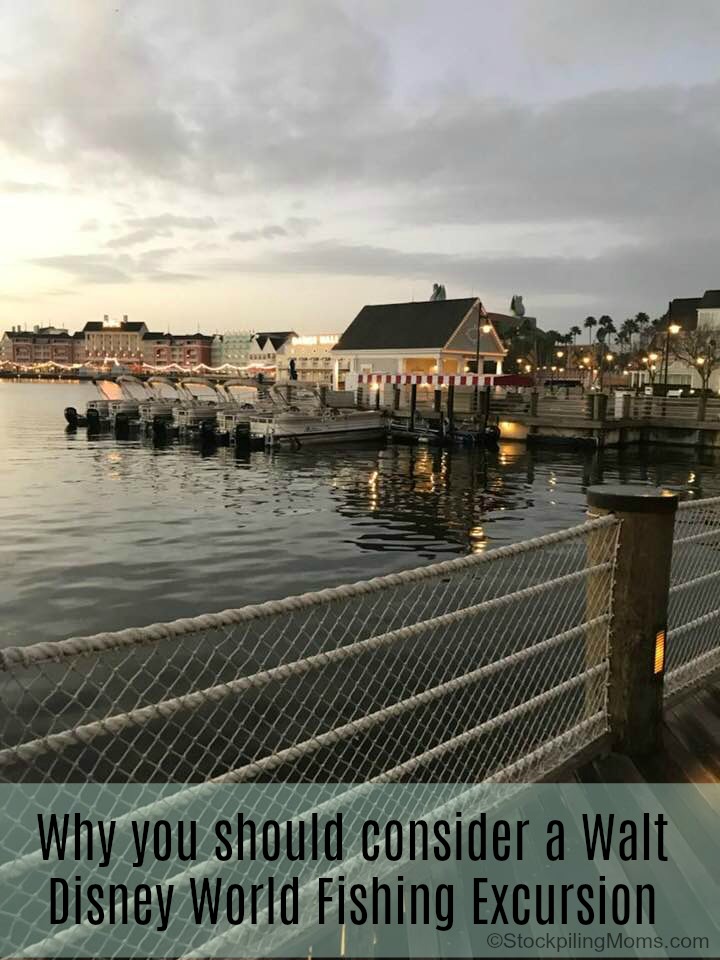 Lonnie set his alarm for 5:30 am and had to be out and ready by 6:30 am. He used the Lyft app to get a Minnie Van to take him to the Yacht Club because he wanted to make sure he was there on time. Lonnie walked to the back of the yacht club to find a very nice 21' Nitro bass boat, a couple spinning rods, and his guide Justin waiting on him.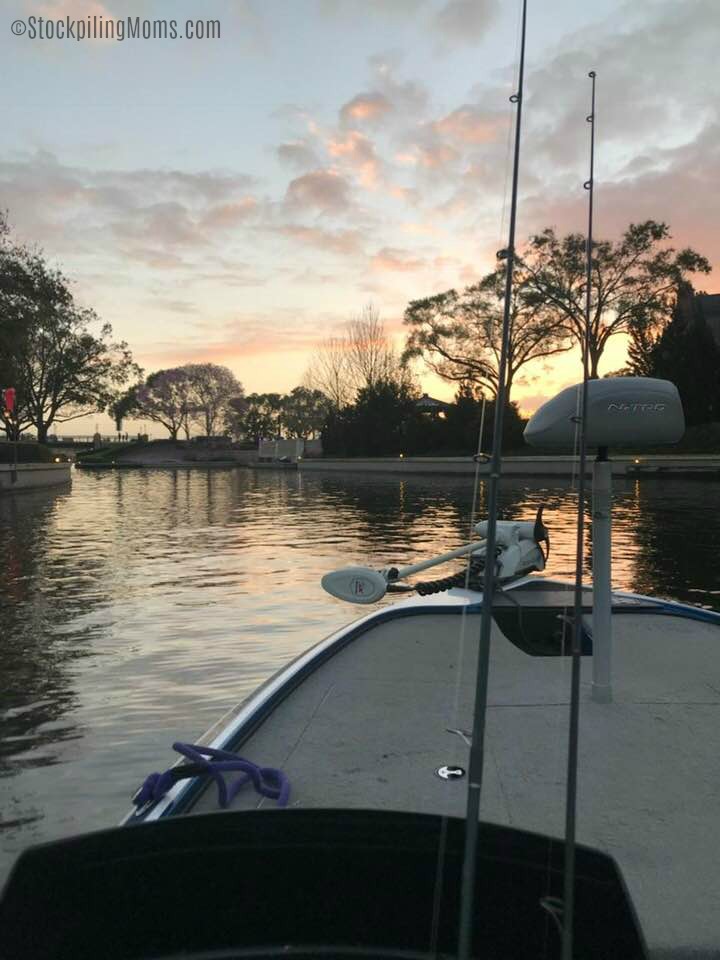 Justin had everything ready to go. He had the poles rigged, the cooler full of water and Diet Coke, and towels ready. They went over a quick safety briefing and hit the water. They traversed about a quarter mile up the lake and dropped the trolling motor. Lonnie sat up front, while Justin controlled the trolling motor via remote control.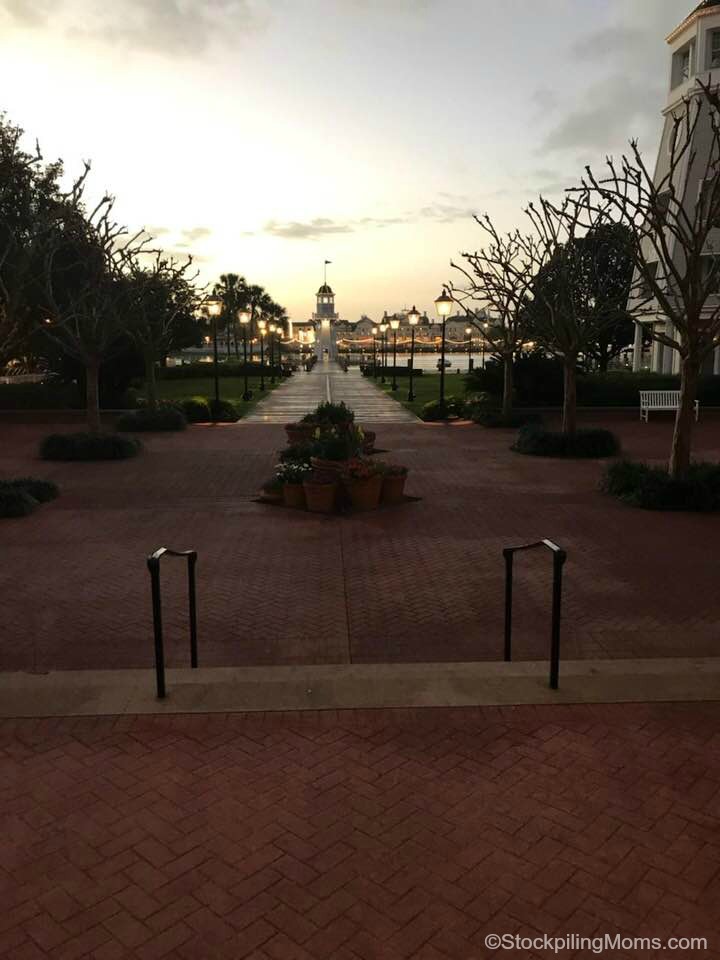 Lonnie waited with anticipation while Justin rigged up a plastic worm on his hook, he casted the line out, tested the drag, handed me the pole… And had a fish on! He couldn't believe it! He reeled in his first bass on the first cast.
Now this one wasn't a "whopper", but nonetheless, it was a 12"-13" fish. Lonnie went on for the first hour reeling in 12"-18" bass just about every other cast. He was having a blast! Justin, however, was getting antsy. He kept saying, "I know there's a big one here somewhere!"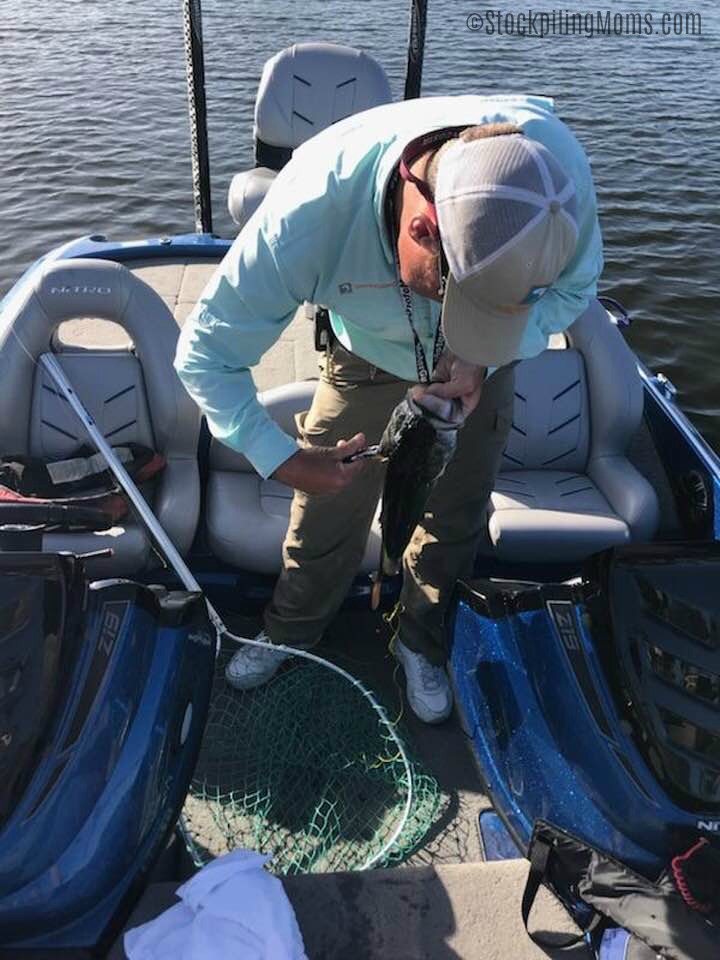 It wasn't long until Lonnie hooked a LUNKER bass! He set the hook, the pole bent over, the drag started screaming, and his heart started pounding! After about a 5 minute fight, Lonnie had the fish all the way to the boat, however, he made one last jump and threw the lure. They estimated him to be about 7-8lb. After the heartbreak, lol… They fished on. They fished all around the Epcot Center and came upon some of what Justin called, "Shrimp Grass".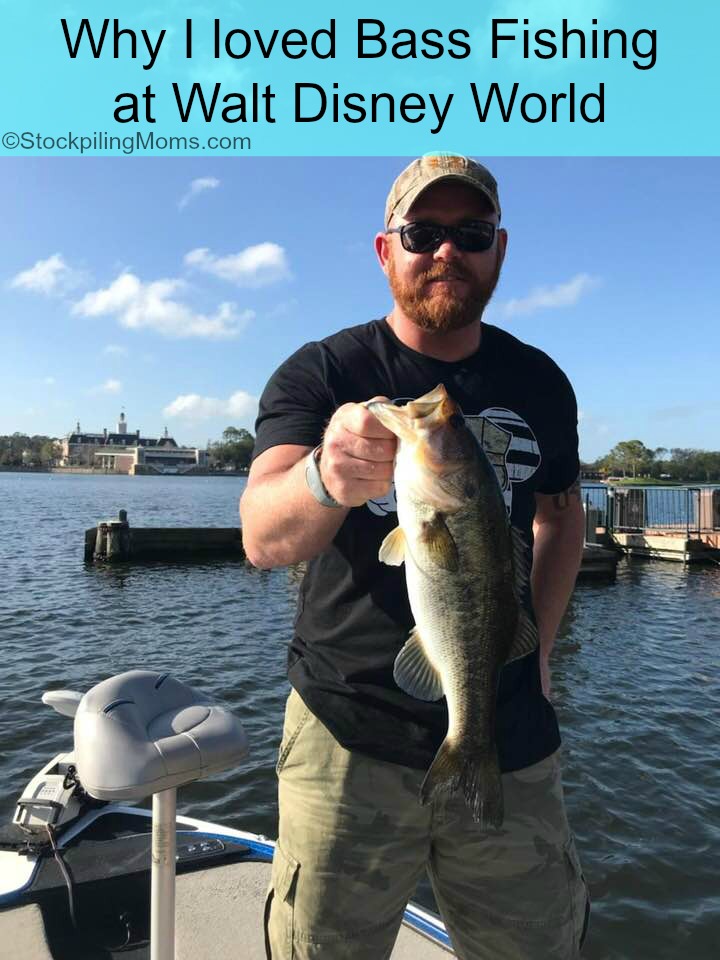 Lonnie casted up under a dock, worked his lure back out into the shrimp grass and WHAM! He had another lunker (by his scales). He had an awesome fight and landed this one. He weighed in at 5 lb 7 oz. This would be the largest fish that he landed this day, but he is in no way disappointed! He landed over 30 fish that were longer than 12 inches.
He considers himself a fairly avid fisherman and has been fishing since he could walk. This was the most keeper sized fish that he had ever caught in a 4 hour period. With this trip, however, it doesn't matter how experienced you are. As long as you can half way cast a pole, you will definitely catch bass.
If you are at Walt Disney World and you are not a huge fan of the parks or you want a break from them I would highly suggest this fishing excursion.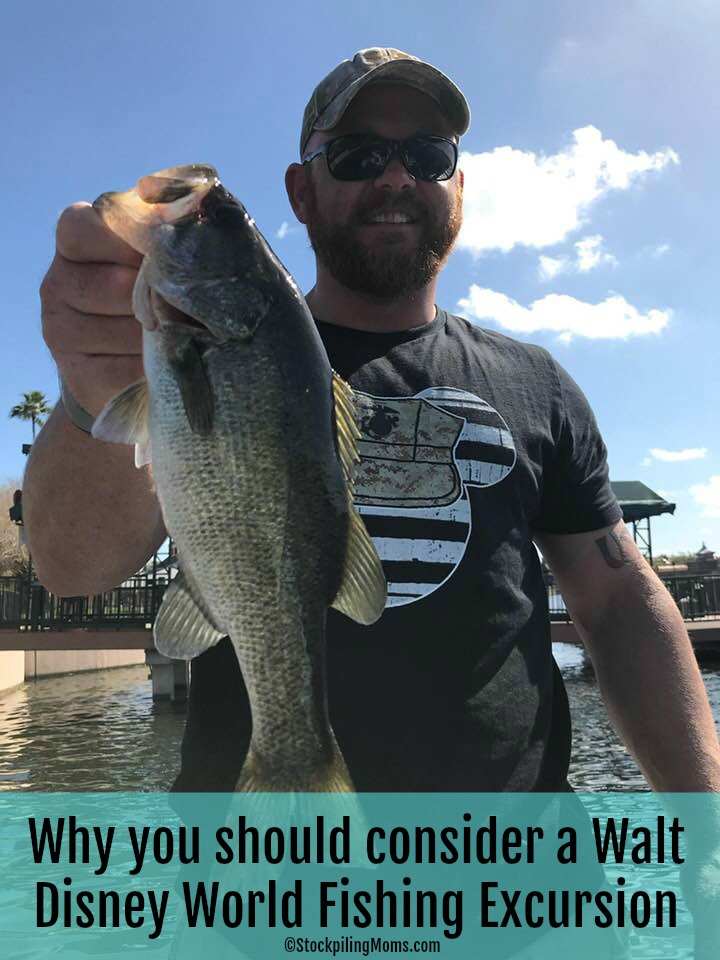 All Disney lakes are catch and release. Disney highly protects the fish population to ensure a great experience for everyone. All in all, he would highly recommend this trip and give it 5 out of 5 stars!!! Also, he highly recommends that you request my guide Justin. He was very informative, knowledgeable, and easy to hang out with for four hours.
All Walt Disney World Resort fishing excursions include:
An experienced guide
Rod and reel
Tackle
Artificial and/or live bait (NITRO boats will not offer live bait.)
Non-alcoholic beverages
One year BASS (Bass Anglers Sportsman Society) membership, which includes 11 issues of Bassmaster Magazine (one membership per excursion)
Simply call (407) 939-BASS or (407) 939-2277 to make a reservation. Reservations can be made up to 180 days in advance.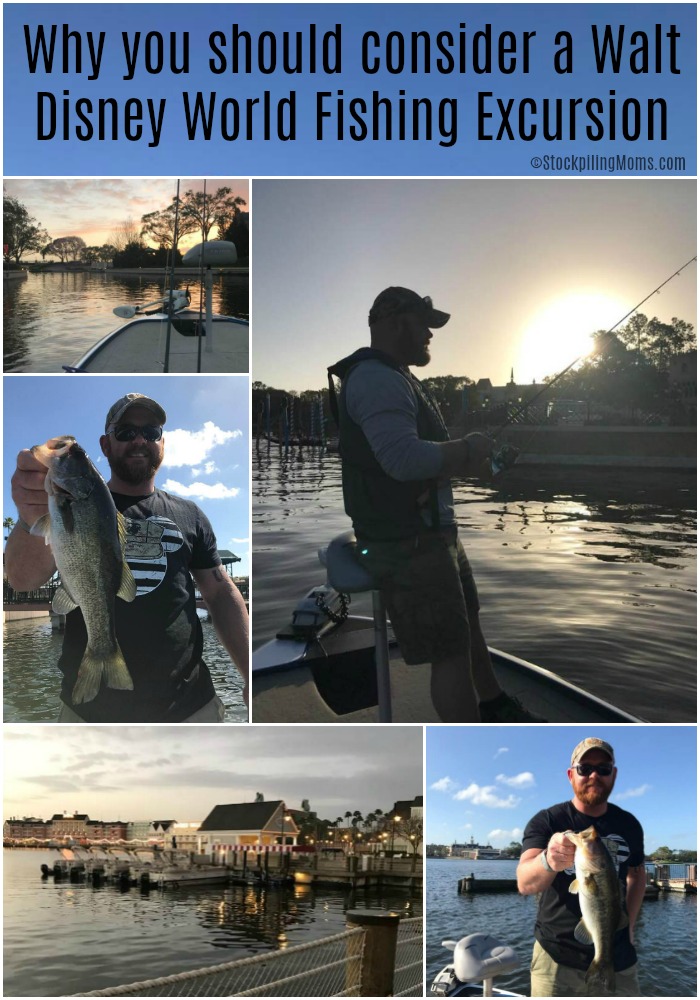 Know Before You Go:
Guests may not bring alcoholic beverages aboard
Don't forget sunglasses, sunscreen, and hats to protect you from sun overexposure.
While life jackets are recommended for adults, all children under 13 will be required to wear a provided life jacket.
To learn more about large mouth bass before your trip —such as their habitats, fishing methods, baits and lures—check out the Fishopedia section on takemefishing.org.
Early Mornings are the best time to fish.
If you are new at fishing practice casting in the backyard before leaving home. This can make you more comfortable on the boat.
You can book a 2 hour or 4 hour excursion but I recommend the 4 hour.
Dockside Fishing is also available. Remember, no matter where you fish at Walt Disney it is Catch and Release.
Don't be scared to take the whole family. Everyone will love it!
Things the Guide will do for you if needed:
He will bait your hook.
He will tie your hook.
He will take your fish off the hook.
He will release your fish.
Disney Related Posts:
Is Disney Animal Kingdom After Hours Event Worth It?
Best Disney Cruise Line Secret
10 Reasons To Love A Disney Vacation
Can you eat gluten free on a Disney Cruise?
10 Reasons Why You Should Take Your Teen on a Disney Cruise
What to Pack for a Cruise Vacation
Disclosure: While at the Disney's Social Media Mom's event we purchased the Fishing Excursion and this review is solely based on his opinion.
Stockpiling Moms can be found in all your favorite places. Hop on over to Instagram and follow the fun. We love posting memes, family fun, travel, and whatever we are feeling that day. Pinterest is also an amazing place to visit Stockpiling Moms. This is where you can pin all your favorite articles from our Food, Travel & Lifestyle Blog.
Shelley is a boy mom, marine wife, and is blessed with an amazing family. She loves sharing recipes, travel reviews and tips that focus on helping busy families make memories.