Updating the Wardrobe on a Dime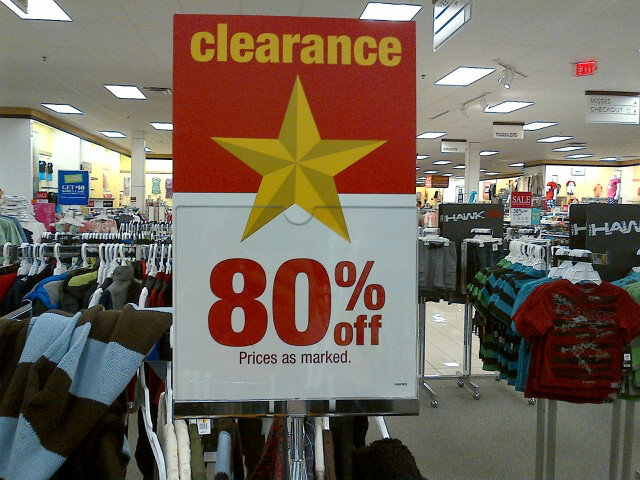 Updating the Wardrobe on a Dime. So, you lost the weight now what? If you are like me, you don't have much in your closet! I just purged my spring/summer clothes that we are all 4 sizes too big to take to the consignment store.
I literally have 0 pairs of shorts, capri pants or dresses! I have 5 t-shirts and 2 pool cover ups to my name. While I am happy and excited to be 35 pounds smaller, I have a major problem with nothing left to wear. Be the frugal Mom that I am that means that I will be doing some major power shopping this year!
Updating the Wardrobe on a Dime:
I will be turning to consignment stores, Kohl's and the clearance racks at the end of the season. Since I am still losing, I don't want to invest in a lot of nice items but just a few things to get me through. By shopping clearance racks and Kohl's with coupons and Kohl's cash I should be able to pick up enough items to get me through. Luckily with items already being stocked it won't be long before I will be able to find sales and match up those sales with coupons.
The one thing I know for sure is that Yoga Pants and t-shirts are GONE from my wardrobe! I am looking for pieces that are stylish and make me feel good. As a mom it is easy to fall into the routine of wearing sweats and t-shirts. However, after losing the weight I find that I want to look good and dress more fashionably. Of course I don't want to pay a fortune in the process.
One thing is for sure, I am ready to donate all of the yoga pants and I am ready to put a little style back into my closet! How about you? Do you have any great tips for finding nice fashionable pieces at a fraction of the cost?
Other Posts You May Enjoy:
Melissa is a football and soccer mom who has been married to her best friend for 24 years. She loves sharing recipes, travel reviews and tips that focus on helping busy families make memories.