Tips For Buying Furniture Online
Tips For Buying Furniture Online. Are you looking at how drab and boring your furniture is? Maybe it's time to buy it online. However, you don't want to deal with the politics of buying something online that you can't see in person.
When you're buying furniture online, you will want the best experience, trust me. So, if you're in the market, make sure you're going to get the best experience using these tips for buying furniture online.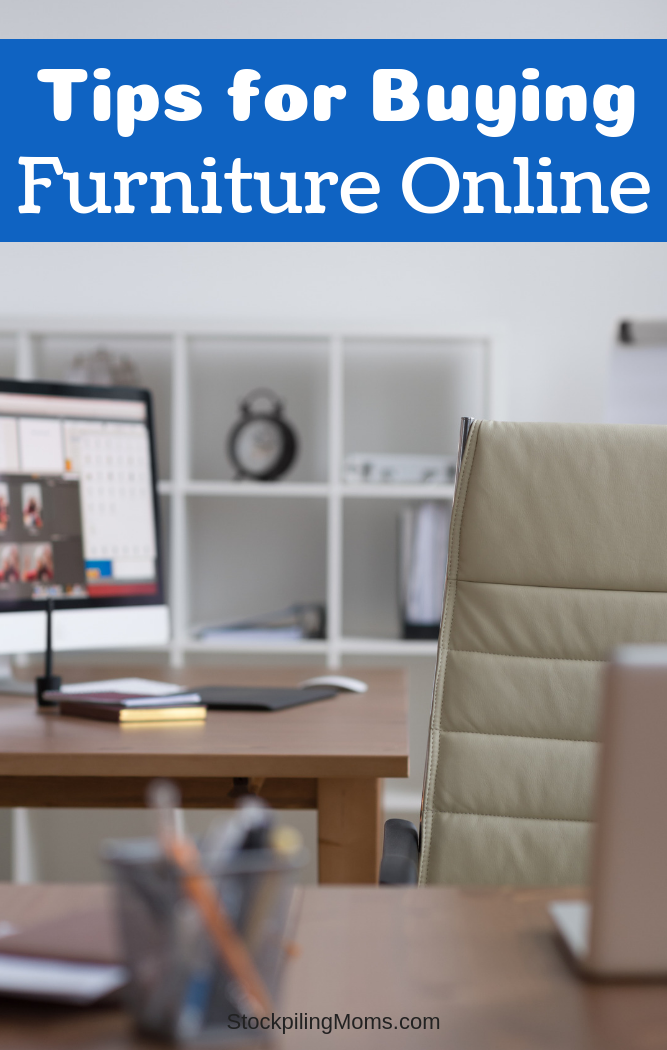 Tips for Buying Furniture Online
Look for reputable companies
When you are buying furniture online, this is something you don't want to buy from just anyone. Instead, you want to spend the time looking at reviews and see what other people's experiences were. Always check out a furniture company's reputation before you buy. Pay attention to who people have had a bad experience with. Bad companies are horrible to work with and you don't want to get caught up in that.
Check for shipping
At the end of the day, you don't want to pay a ton of money for shipping. One thing you can do is check for shipping prices. Free shipping is always best, but you can sometimes get away with an awesome flat rate shipping free. Just a head's up that this is something you'll want to pay attention to when you're buying furniture online.
Pay attention to the estimated delivery
Some companies do not ship furniture right away. Instead, they make you wait 6-10 weeks because they may not even have what you want in stock. Always pay attention to the estimated delivery date before you purchase. No one likes surprises. You will want to know who is delivering your furniture and when. All the details are important when it comes to delivery.
Good customer service is a must
What if you purchase furniture and it's not what you thought it was? Make sure you have amazing customer service from the company you buy from. You don't want to purchase furniture from a place that has horrible customer service, especially when you're buying online. You may have an issue and you want to have that issue taken care of ASAP.
When you are buying furniture online, try to make it something that you are thinking through. Don't make an impromptu furniture purchase online. Read through all the terms and conditions and know what you will be paying. Furniture is a BIG purchase when you follow these tips you can make it a good experience all around for yourself. What tips would you add to this list?
More Tips for Your Home:
How to Furnish Your Home on a Budget
Furniture Items to Never Buy Used
How to Make Your Bedroom an Oasis
10 Easy Homemade Area Rug Ideas
Melissa is a football and soccer mom who has been married to her best friend for 24 years. She loves sharing recipes, travel reviews and tips that focus on helping busy families make memories.