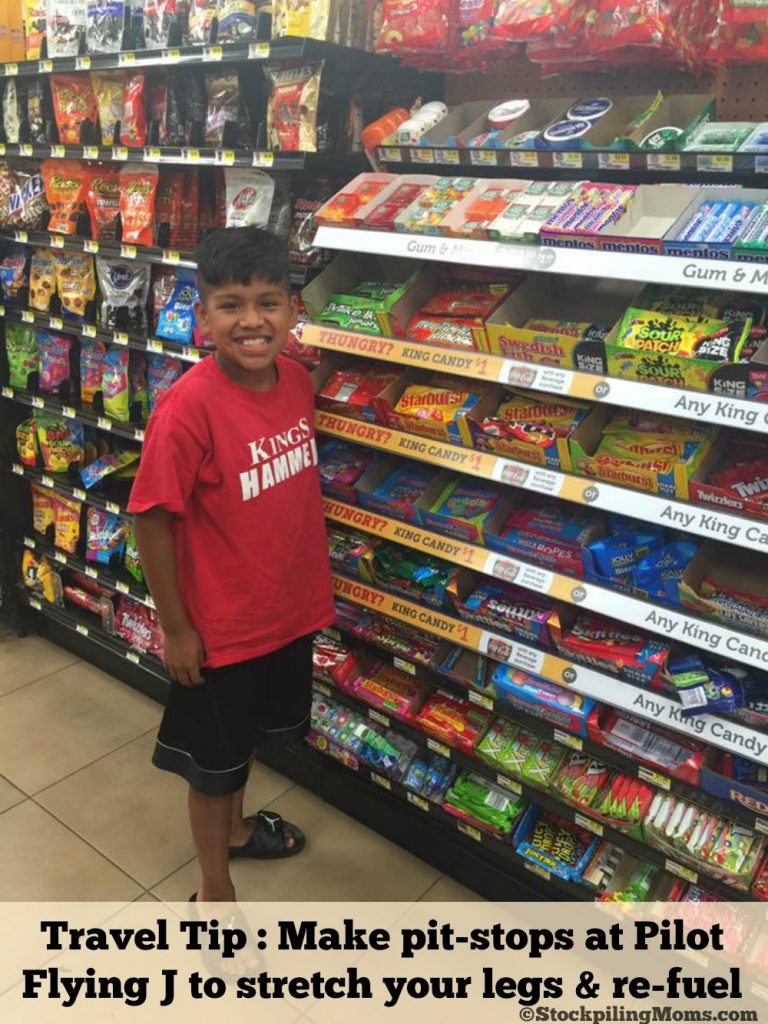 We are sharing Summer Travel Tips with you today. It is officially summer! When I think of summer the first thing, I think of is a fun road trip! This summer we have several small road trips planned. That means family togetherness and time to create memories that will last a lifetime. One of the things about summer travel that I love most is the unplanned funny things and experiences that happen along the way. We created a travel journal when Peyton was born that we have used to record every trip that we have taken together as a family.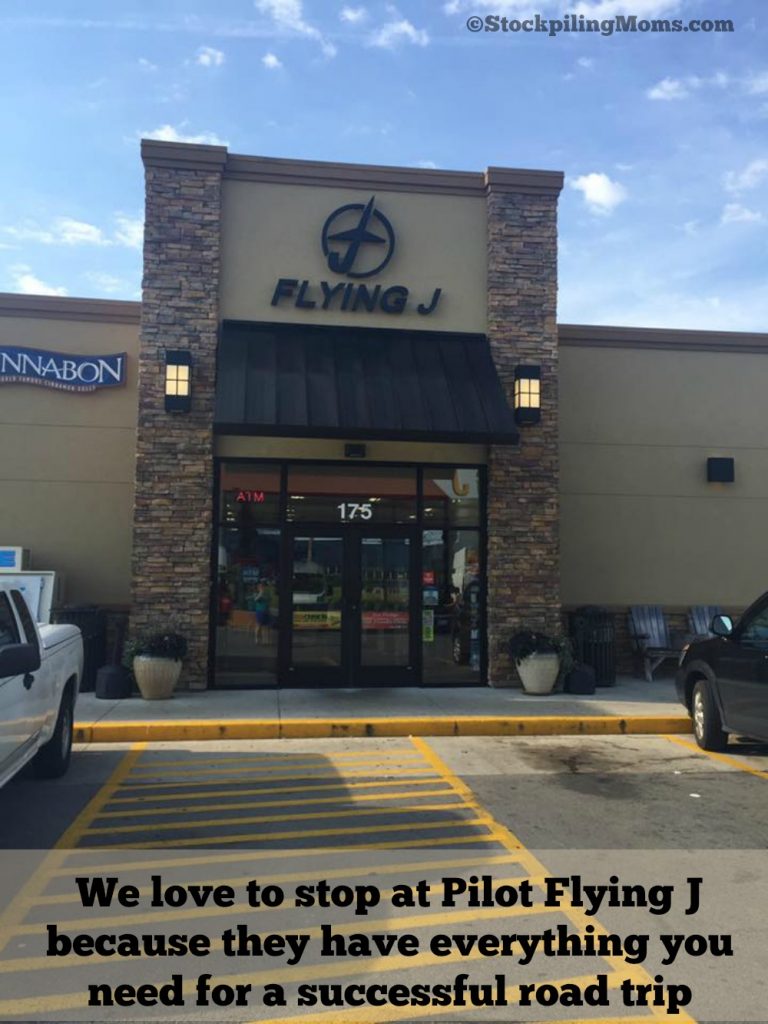 It is simple to do. Just pick up a journal at most any store and start documenting your family's travel. We always date our entry and log in our journey with any funny stories along the way. We include the destination and where we stay with highlights from the trip and who we traveled with. It is also fun to look back and read our journal while we travel. Often times we will say "remember when" and we have the journal to look back on and that always leads us to more laughs as we share our prior travel stories with each other.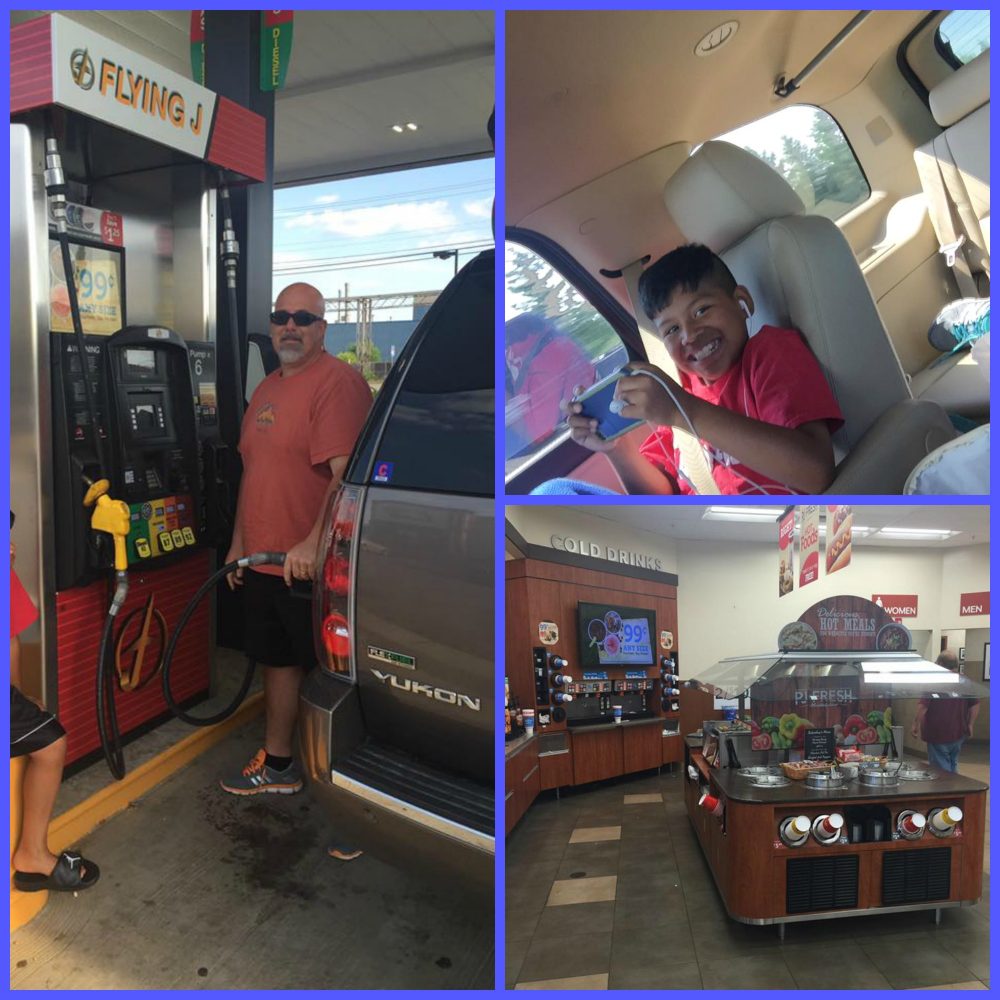 Each summer we take a road trip to visit family, friends and see new sites on our summer bucket travel list. Of course, taking road trip isn't always easy. You need to keep the kids busy as you travel. We have a few tips to help you if you are traveling this summer with kids. Most importantly be sure to build in pit-stops along the way. We always stop at Pilot Flying J.
Summer Travel Tips:
1. Pack a tote for each child. Include 10 items or at least one new item for every hour of your drive. These could include books, coloring books and crayons, etch a sketch, small toys, new video game or a new DVD just to name a few. I often pick up inexpensive items when I find them on sale or from the dollar store.
2. Load your iPod with your child's favorite music. We love to sing together while we drive. It passes the time, and your child will enjoy dancing in their seat to the music. If you don't have an iPod, check out CDs from your local library.
3. Use flashcards with your children. This is a great time to work on colors, shapes, addition, subtraction, Spanish…you can pick these up at your local Dollar Tree or create your own on index cards.
4. Play games while you drive. We love to play "I spy", Slug a Bug and Bruiser Cruiser (PT Cruiser), Finding something that starts from A-Z as we drive.
5. Make pit-stops. Kids and parents need time to get out of the car and stretch their legs. We love to stop at Pilot Flying J because they have everything you need for a successful road trip. My son loves to get an ICEE. I love that they offer fresh fruit, pizza, coffee and they have clean bathrooms! My husband can fill up the vehicle with gas while we stock-up on supplies and use the restrooms.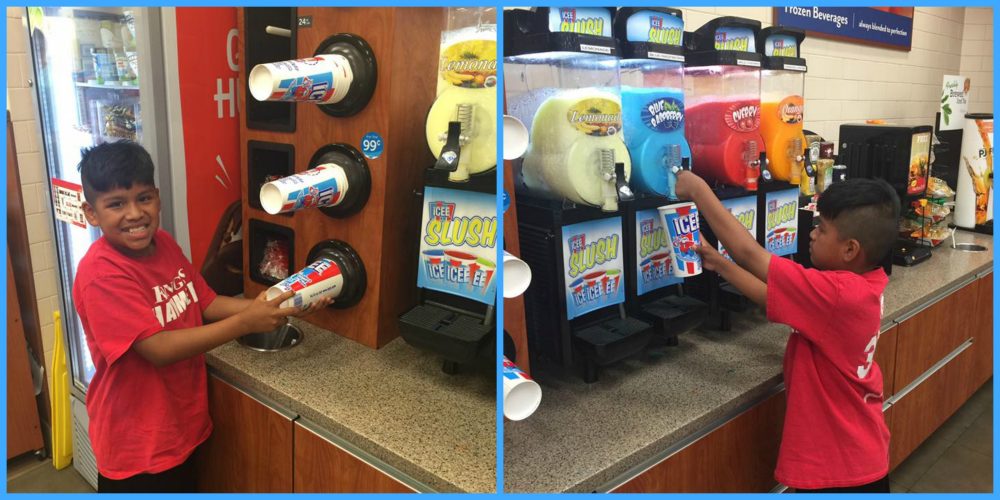 Hopefully these summer travel tips will help you as you plan your travel. It is never too late to start a travel journal. Trust me when I say that documenting your travel experiences will bring hours of entertainment for the whole family.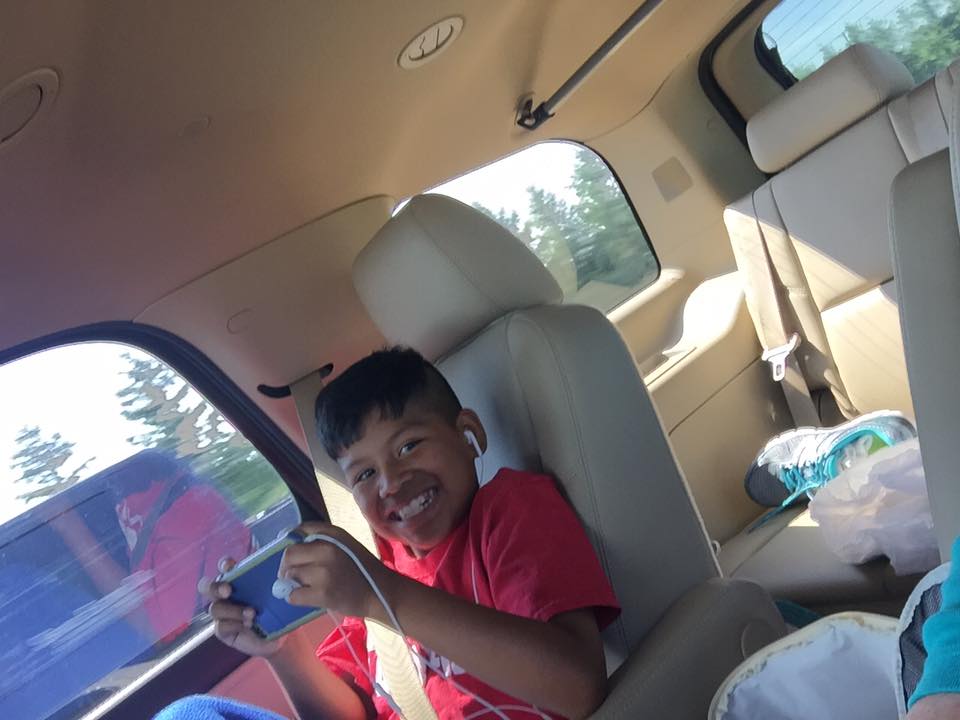 Disclosure: This is a sponsored post on behalf of Pilot Flying J. All opinions are 100% our own.
Melissa is a football and soccer mom who has been married to her best friend for 24 years. She loves sharing recipes, travel reviews and tips that focus on helping busy families make memories.