Save on Simple at Walgreens
Save on Simple at Walgreens with clip to card coupon. If you are like me and have sensitive skin, you know it is not easy to find gentle skincare products. It is tough to find one that works well that doesn't upset my skin. In fact, I am often afraid to try new products because of uncertainty. But recently I discovered Simple at Walgreen's and it has changed my whole beauty routine!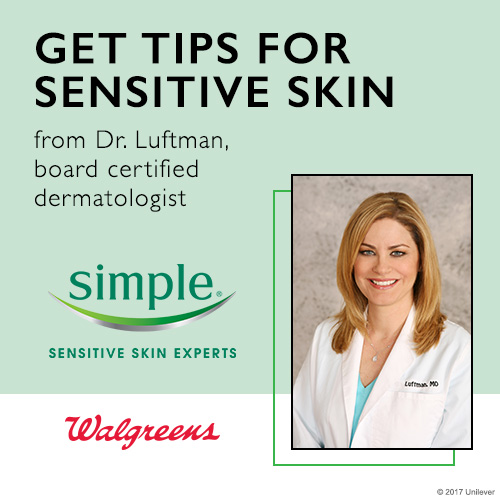 Now every night before I go to bed, I gently cleanse with Simple's facial wipes. They gently remove all my makeup off quickly and easily. Then I turn to the Simple Micellar Water to wash away all the impurities. I complete my bedtime routine by massaging the Replenishing Rich Moisturizer all over my face and neck. It keeps my skin looking hydrated and healthy. And the combination has been so great for my sensitive skin. I love how soft my skin feels as a result.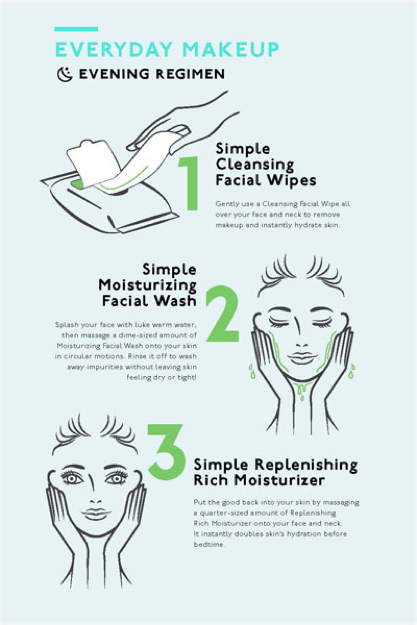 Save on Simple at Walgreens:
Simple Micellar Makeup Remover Wipes. The micelles bubbles in the wipes attract and trap dirt and makeup. They are convenient to use on-the-go on. I like to keep them in my purse. They are effective, for a deep-down clean for your skin. You will love the way your skin feels after you use them because they contain gentle ingredients with multivitamins to keep your skin balanced. They are gentle enough for sensitive skin but tough on dirt.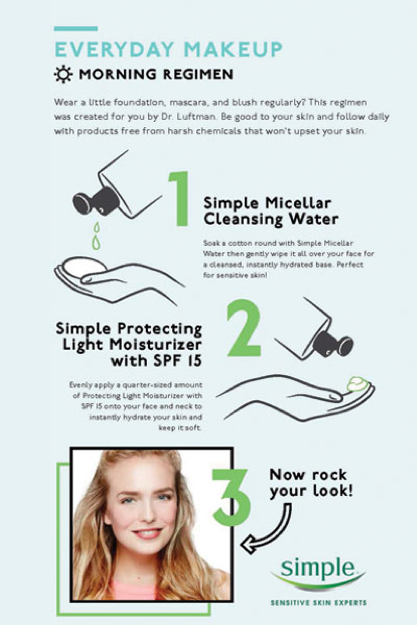 Cleansing Facial Wipes The wipes removes dirt, impurities, excess oil, and makeup without irritation. They are gentle enough for sensitive skin and contains no dyes, alcohol, artificial perfumes, or harsh chemicals. They are enriched with vitamins B5 and E. They have an Aqua-Lock™ technology packaging prevents wipes from drying out. That is a personal favorite for me because I can't tell you how many times that has happened to me.
Micellar Cleansing Water. It instantly boosts skin hydration by 90%. It cleanses makeup, dirt, oil, and impurities while unclogging pores. It is made with triple purified water, hexylene glycol, and infused with vitamins B3 and C. My favorite is that it contains no artificial perfumes, dyes, or harsh chemicals. It is designed for sensitive skin, good for all skin types.
Exfoliating Facial Wipes – This is one of my favorites! The exfoliating facial wipes gently lift dead skin cells to leave your skin revived and revitalized, plus they contain a perfect blend of the purest possible skin loving ingredients with added vitamins. I love how easy this product is to use and it doesn't leave my skin feeling irritated.
Replenishing Rich Moisturizer – The replenishing rich moisturizer leaves your skin replenished and nourished all day long, instantly doubling skin's hydration. Plus, it's a perfect blend of our purest possible skin loving ingredients with an added vitamin.
When you have sensitive skin, trying to find the right products can be a frustrating process of trial and error. Oftentimes you default to what you're used to, even if it's not working well. It's emotional, upsetting and feels like a never-ending battle. However now that I have made the switch to Simple, I no longer feel overwhelmed.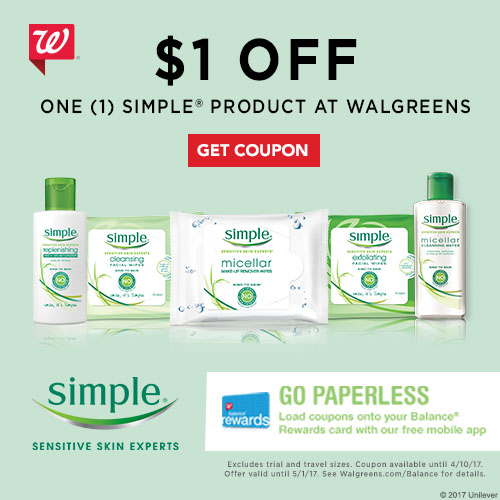 Right now, is a great time to be kind to your skin and stock up on Simple at Walgreens. There is a $1 off clip-to-card coupon on Walgreens.com that you can easily use. Be sure to tune into the Twitter Party on March 15, 2017, for tips and skin care advice for your sensitive skin from board certified dermatologist Dr.Luftman. Just by attending you will have a chance to win an ultimate skin care starter kit! Now that is prize worth tweeting for!
Disclosure: This is a sponsored post on behalf of Mirum agency. All opinions are 100% my own.
Melissa is a football and soccer mom who has been married to her best friend for 24 years. She loves sharing recipes, travel reviews and tips that focus on helping busy families make memories.