Mother's Day Ideas at Whole Foods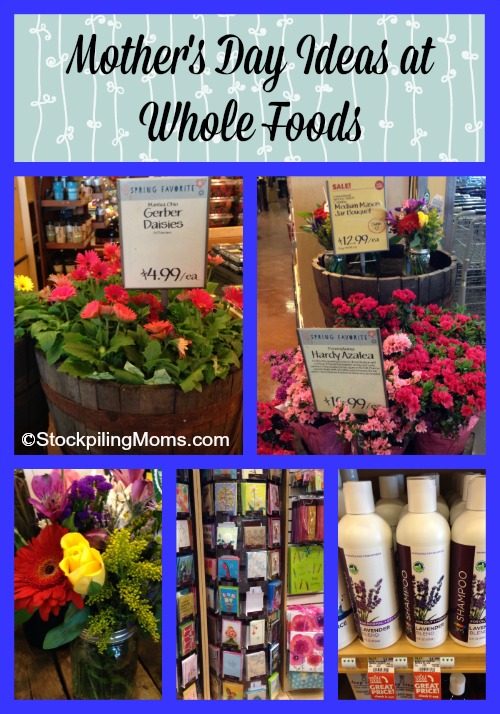 Mother's Day Ideas at Whole Foods. It is nearing my favorite day of the year, yep you know the one. My one and only official day OFF, Mother's Day! I love Mother's Day more than any other day of the year. It is the one day that I take OFF! We work 365 days a year blogging and as Moms and so at my house Mother's Day is a national holiday. I sleep in and my husband handles everything for the day. My husband and son take me to brunch and there are always gifts 🙂
Mother's Day Ideas at Whole Foods:
This year I thought I would do a little Mother's Day shopping research at Whole Foods. As you know I recently shared with you How to Shop at Whole Foods without Spending Your Whole Paycheck. In that post one of the major tips, I shared was purchasing the 365 Brand! It is a great way to save on quality natural and organic products.
365 Everyday Value® – Whole Foods Brand helps you save every day, it's the broadest selection of natural and organic products at the best prices. They are priced low to save you money and this even meat, dairy and health and beauty items! It is a great way to save on Organics.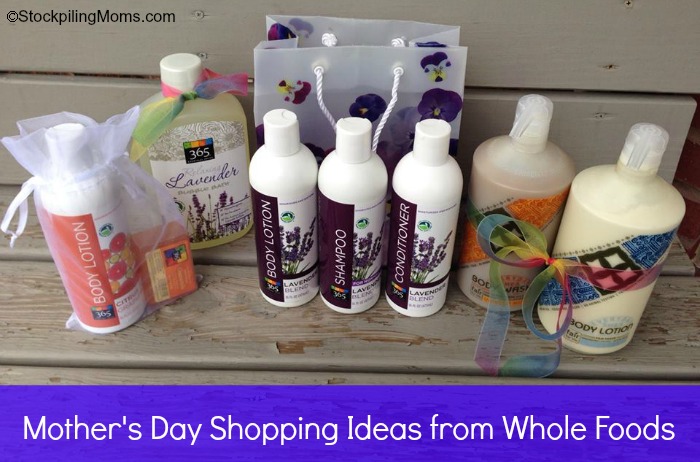 I found the following Bath Items that would really pamper Mom available at reasonable prices! You could easily package them up with a ribbon or in a gift bag and attach a card. You could always go the extra mile and add some gorgeous flowers to go with them! Whole Foods Market is really a one stop shop when it comes to Mother's Day. You could pick up flowers, a card, bath items and even organic chocolates. You can't go wrong with any of the above or any combination!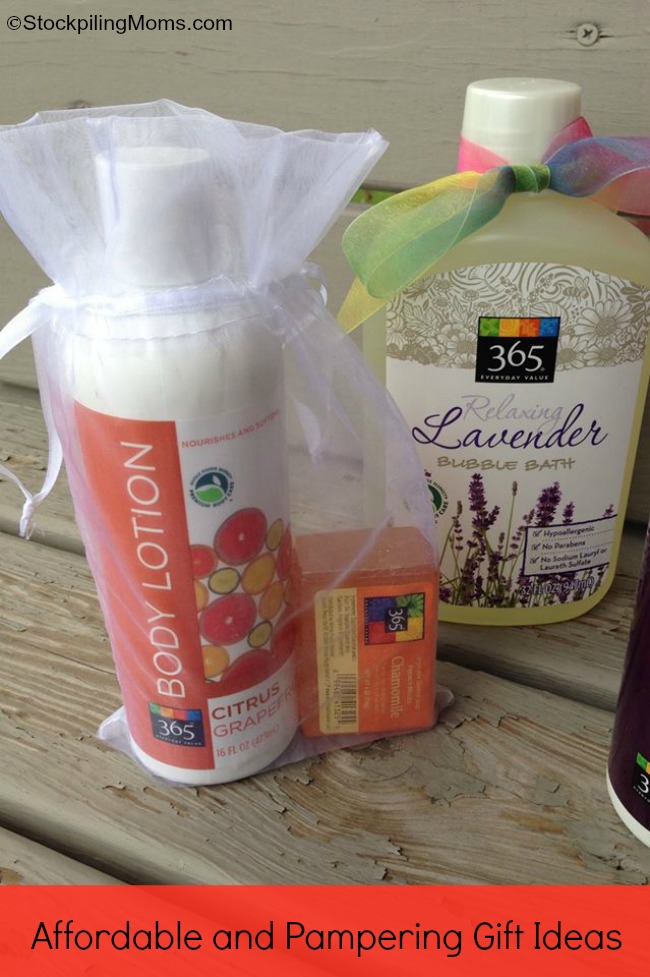 Affordable and Pampering Gift Ideas at Whole Foods:
365 Soap Bar $1.99
365 Shampoo, $2.99
365 Conditioner, $2.99
365 Lotion, $2.99
365 Bubble Bath, $8.99
Alaffia, $9.99
Alaffia, $9.99
Flowers starting at $4.99 and up
Cards starting at $3.99 and up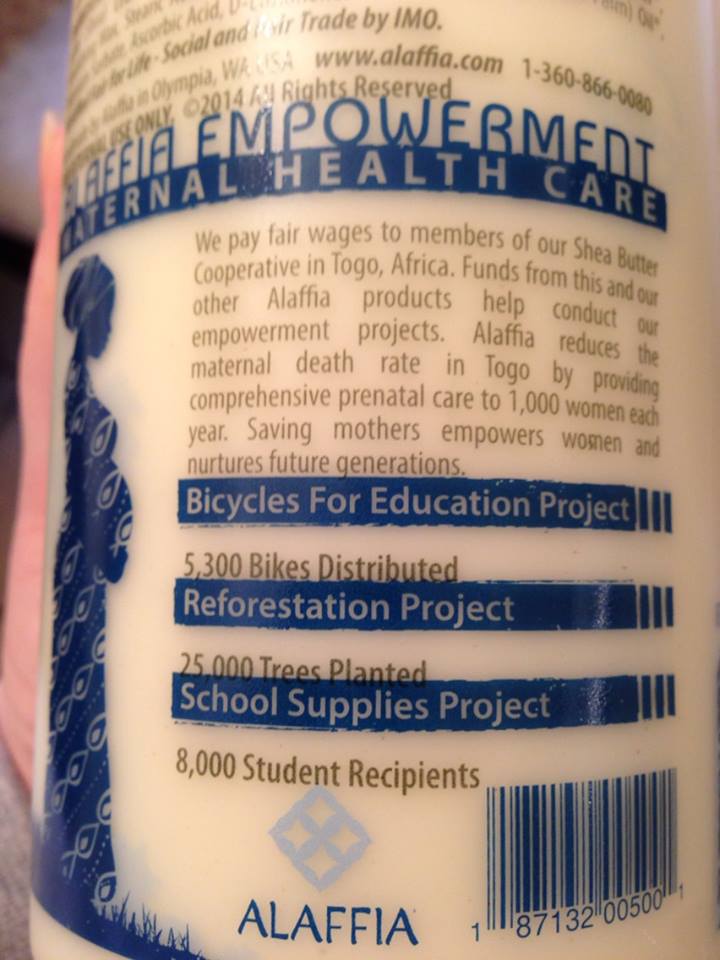 The Alaffia product line is part of the Whole Trade Guarantee Sales. Whole Foods donates 1% of all Whole Trade Guarantee sales to the Whole Planet Foundation, which funds micro-credit loans to women all over the world to help end world poverty. The products are amazing!
Organic Body Care Standards
What I love is that Whole Foods has their own Organic Body Care Standards. For your health and that of the planet Whole Foods Market expanded organic standards to body care. They are using "greener" packaging and they are insisting on even safer ingredients.
It only makes sense that the definition of "organic" should not change substantially between the food and the non-food aisles of stores. Unfortunately, there are no mandatory government standards for the "organic" label claim on body care products.
Whole Foods Market is setting their own high standards. They are working to make organic mean organic in every aisle throughout our stores. This gives me peace of mind when shopping at Whole Foods.
Whole Foods Market Organic Body Care Standards
All personal care products making an "organic" product claim are required to contain at least 95% organic ingredients and be certified to the USDA National Organic Standards.
Products labeled "made with organic X" must be certified to the USDA National Organic Standards and include at least 70% organic ingredients.
Products that make "contains organic X" claims must be at least 70% organic and certified to NSF/ANSI 305, a consensus-based private standard for organic personal care products.
Aside from the three certified claims above, no other use of the word "organic" will be allowed on the packaging.
When you purchase an Organic product in the Health and Beauty section you can rest assured that what you are purchasing meets this high standards set forth by Whole Foods, plus it makes a great gift idea for Mom!
Did you know there were so many amazing Beauty products at Whole Foods and that they set their own Organic Beauty Standards?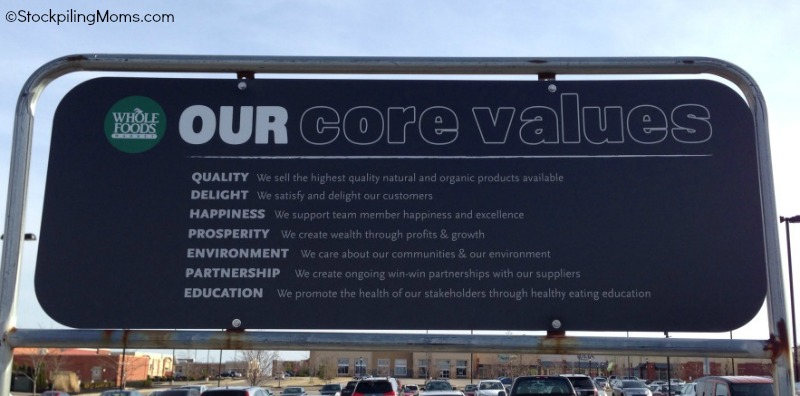 Whole Foods Articles:
10 Most Popular Whole Foods Brands Products

How to Select, Store and Cut a Mango
Farm vs Wild Caught Fish Myth Busters
Disclaimer: The Whole Foods Market Mason, OH location provided us with product used in this post however all opinions are 100% our own.
Melissa is a football and soccer mom who has been married to her best friend for 24 years. She loves sharing recipes, travel reviews and tips that focus on helping busy families make memories.