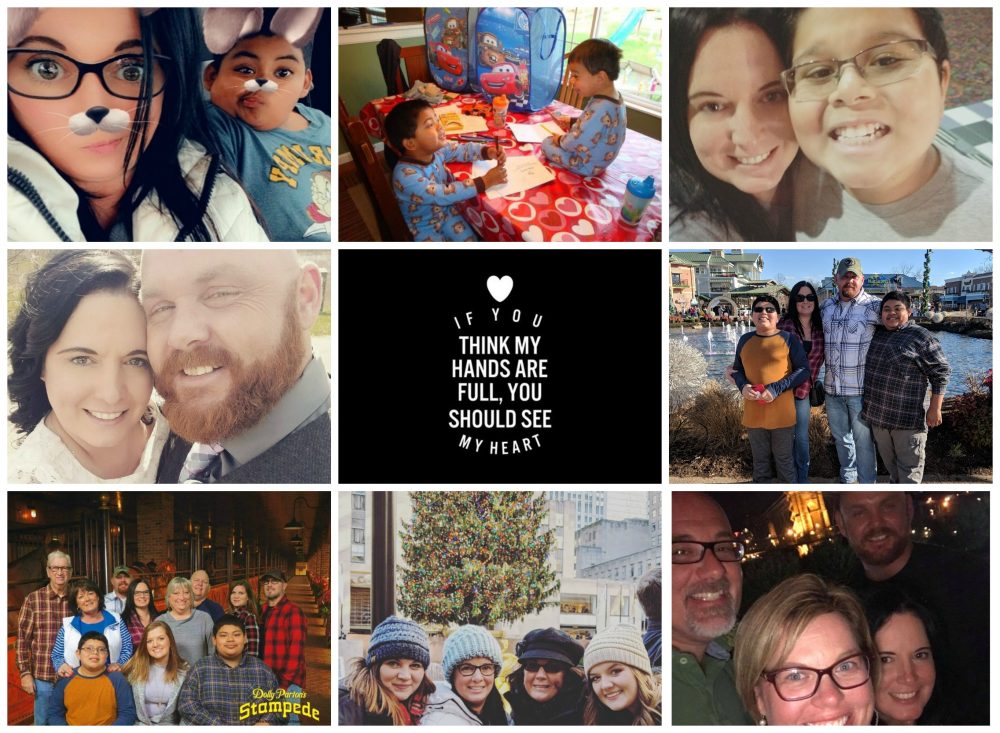 Middle Aged and Lost. I turned 45 last November and I am a little lost. I have found myself googling a little more often. "Hobbies for women in their forties" and "What to do when kids become teenagers?" The last 18 years have been about having kids or raising kids. Maybe it is my fault. I threw my whole life in to my boys and really didn't do a whole lot more. I worked so hard to have children that I was determined to be there every step of their lives. I wanted to be at home when they came in from school. I wanted to make sure they participated in the things they wanted. I thought, I needed to work at home. Now I find myself being middle aged and lost.
Middle Aged and Lost:
In 2006, I brought my first son home from Guatemala, and he was the light of my life. All I ever wanted to do was be a Momma! I wanted to give him everything I could. I had waited so long. I loved my career also and did not want to give that up completely. That was until I had to work on Christmas Day when my family was at home! I thought I have to find something to do at home. I can't be away during all these precious moments. At the first of the year, I quit my job. Looking back, it was the right decision for sure. I was focusing on being a mom.
In 2008, I brought my second son home from Guatemala. I was so happy staying home was working. I had two children, 2 and under, and it was amazing and stressful at the same time. I loved these boys more than I could ever imagine! We did everything together. My family didn't live close, and I had a few close friends. Most of them worked and I only saw them occasionally. So, everything I did in life my kids did with me. There were times when I would go for a pedicure and have two boys sitting quietly waiting on me. It didn't happen often but occasionally. The funniest is when I went to the gynecologist, and they had to sit outside of the door. I always got amazing compliments on my boys, and I still do. I think it is because we were each other's lives. They learned really fast they had to go to the grocery, the doctor, and wherever I went. If they were good, I always treated them to something special.
In 2009, my great friend, Melissa looked at me and said you want to start a blog? I honestly don't think I really knew what one was, but I said sure! This was an adventure I didn't have a clue about. 10 years later, here we are! Melissa is my sister friend, and the blog is still thriving! OH Yeah, I learned what a blog was very quickly! It was another baby to raise!
Now it is 2019 and here I am! I am a little lost, but I would not change one single thing. My kids are older and want to do things with friends, be in their room, play video games, and talk to everyone but me it seems like at times. It is hard since they have been the only things consistent in my daily life for so long. I really don't know what to do and feel very confined to the walls of my home. I have focused so much on my kids over the years I have no idea what I am now.
I do know I am a Mom, a Wife, a Sister, a Daughter, a friend, a taxi cab driver to a tween and teenager, a referee, a homework helper, a laundry doer, a kitchen cleaner, a bill payer, an errand runner, a fur baby mom, a school volunteer, an advocate for my kids that have special needs, the care giver, the nurse, the disciplinarian, a short order cook, an organizer, a vacation planner, and much more. This is what I work around. YES, I said that! I work around my children, their needs, and the needs of my family!
Having a full-time job at home and working a full-time career at home is a challenge. My office is in my house where all the other things tie in. The cold hard truth is, there are times when I miss just taking care of me. There are times when I miss just seeing faces. There are times I miss conversations with co-workers. I love being a wife and a Momma, but they all have their own things, and my thing is waiting to see what they want to do. Somewhere in all this I have lost who I am on my own. I don't know what I like anymore! I am struggling to find things I like to do. I struggle even more with doing things and leaving my family behind. This is when I learned I may not always be a peach, but I am selfless. This is a trait I have learned from my mother and all the women in my family. I put everyone before myself.
A couple of weeks ago I "polled" my Facebook friends, you know Facebook is good for some things! My post was "So I had lunch today, with a childhood friend, and we were discussing what we like to do. For the last 18 years my life it has either been about having kids or raising kids. I don't even know what I like anymore! So, I would like to poll everybody and see what you like to do! What hobbies do you have?"
Hobbies for women in their forties:
Bowling
Canoeing
Pool or water sports
Concerts
Scrap booking
ATV riding
Sing
Play the guitar and piano
Yoga
Crafting
Cooking
Golfing (I am not a golf fan! I think of it as watching grass grow!)
Remodeling
Reading and Writing
Travel (which takes money but I love to do it!)
Cross Stitching
Skiing & ice skating
Garden
Paint
Traveling to National parks
Bird Watching
Movies
Dinner with Friends
Date Nights
Exercise
Girl Trips
Meditation
Group events
Marathons
Visit People you have not seen in a long time
I would NEVER change a thing but I need to jump in and find some things I enjoy! I should never feel guilty for doing things and exploring what I like to do. This year is about doing new things! We never know when our life will change! Today, I want to start making quality time with my family and myself a priority. I have learned it is not as much about quantity as it is quality! I would rather have 2 quarters than 50 pennies!
I challenge everyone to look inside and find the things you like to do! Explore and bring your family and friends along for the ride! You may find everyone enjoys doing the things you do, and this time will be priceless. This spring we are going on a Disney Land and Sea Vacation. We are doing things out of our realm. I look forward to the challenge and the time with my family! I look forward to sharing with you.
Shelley is a boy mom, marine wife, and is blessed with an amazing family. She loves sharing recipes, travel reviews and tips that focus on helping busy families make memories.