Marriage and Money Management – 5 Tips for Newlyweds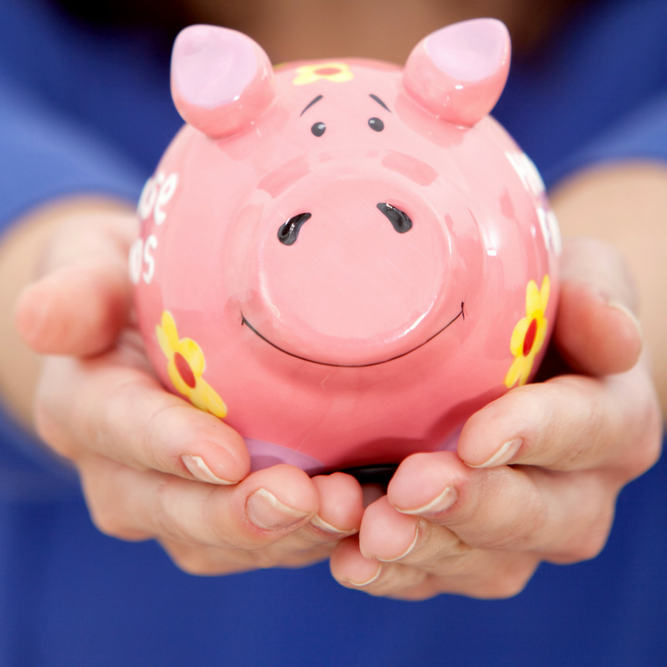 Marriage and Money Management – 5 Tips for Newlyweds. Getting married and managing money can be one of the toughest parts of the process. When two people combine money and how they manage it that can be difficult.
When Tim and I married our Reverend counseled us on money management and we can honestly say that because of it we entered our marriage with a strong start. Marrying a man who works for a large financial institute it was definitely a change for me in how I did my bookkeeping (or lack thereof).
Marriage and Money Management – 5 Tips for Newlyweds:
One piece of advice that he shared with us is to never make a major purchase without running it by your partner. He suggested that we each share with each other what we thought a major purchase would include and agree upon that number. Of course, for me I thought that would be higher than Tim did at the time but all kidding aside it is a key piece of your financial puzzle to be sure that you are not each making large purchases without the other one agreeing too.
The next tip he gave us was to avoid financial secrets. Keep communication open in regard to finances. Do not open a credit card without your partner knowing because eventually that could hurt your credit score. Now, I won't pretend that I don't have a secret "cash" stash that I maintain but that is just fun money that I earn from consigning.
He advised us to discuss all income, assets and debts with each other. Luckily, I entered with no debt and Tim had very little and this is something we have always tried to maintain. Living debt free is an awesome feeling! In addition, decide if you want to combine your income or have a "yours", mine and our arrangement with a joint account for household bills. We chose joint but that is each couple's discretion. Decide if you want to consolidate any of your debts or investments.
It was easy to do, and we eliminated some of our personal credit cards and created a joint card as well. We chose to combine our checking and savings, and each maintain 1 personal credit card however that is up to you.
Another tip is to update all of your paperwork including a name change (if you desire). I personally chose not to change my name and kept my maiden name (so this process was super easy for me). Also, be sure to update your spouse as beneficiary on any accounts.
His final tip is to plan your spending and saving together. Create a family budget and decide how much you are going to spend and save. This is a huge stress for some married coupons and one that we have never dealt with because we know what we are spending and saving each month. We created a vacation line in our budget because traveling is important to us, so we save for that as well.
Stockpiling Moms can be found in all your favorite places. Hop on over to Instagram and follow the fun. We love posting memes, family fun, travel, and whatever we are feeling that day. Pinterest is also an amazing place to visit Stockpiling Moms. This is where you can pin all your favorite articles from our Food, Travel & Lifestyle Blog.
Melissa is a football and soccer mom who has been married to her best friend for 24 years. She loves sharing recipes, travel reviews and tips that focus on helping busy families make memories.