Lenovo 2S All in One Review
Check out my Lenovo 2S All in One Review. I was recently asked to review a great new Intel powered Lenovo computer system powered by Intel. Here is our Lenovo 2S All in One for you to learn a bit more about this new up and coming model and what is has to offer your family. We were excited to receive this computer that functions as both a tablet, laptop and desktop with ease. While we have had all three types of computers in the past, we've never had one that functioned well in all capacities. The Lenovo 2S All in One came with great reviews and we were excited to see for ourselves.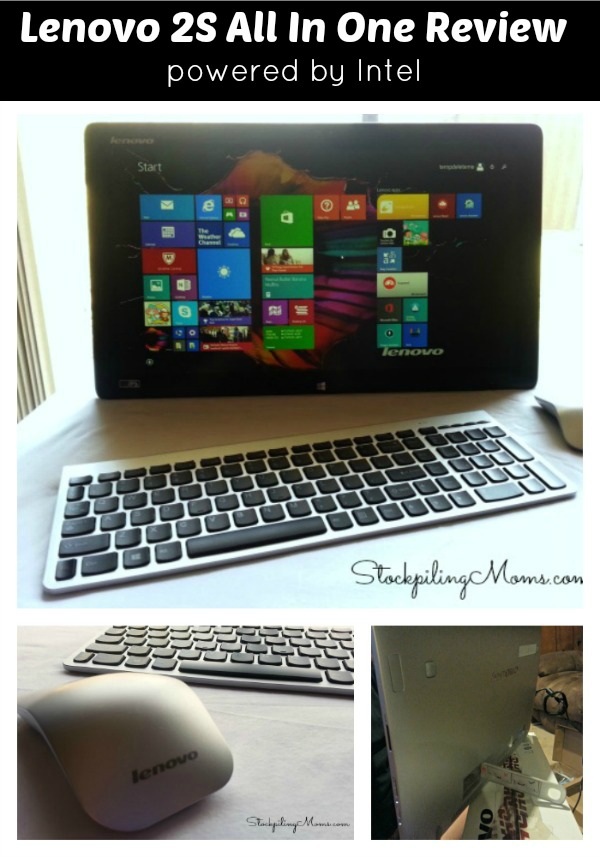 Lenovo 2S All in One Review
Right out of the package, we were amazed at how large but light weight the Lenovo 2S All in One was. It looked and felt like an oversized tablet. The first thing we did was check to see how it would stand up as a desktop. The easy to fold out stand on the back was seamless. Not only did it pop out and fully support the weight of our All in One, but it popped back in easily leaving the slim line without bulk or protruding pieces.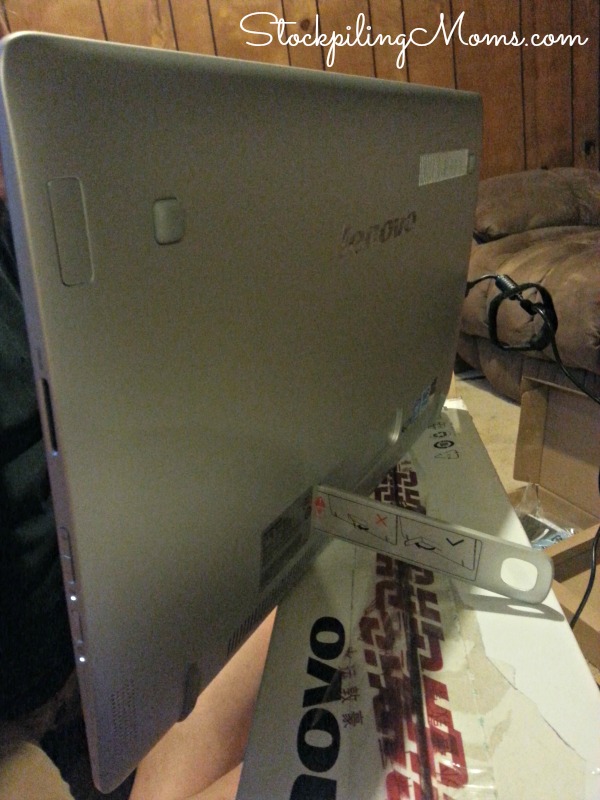 The Lenovo 2S also came with a great wireless keyboard and mouse. The sleek design makes them super easy to work with on a daily basis. When blogging, using a mouse and keyboard that is comfortable is important.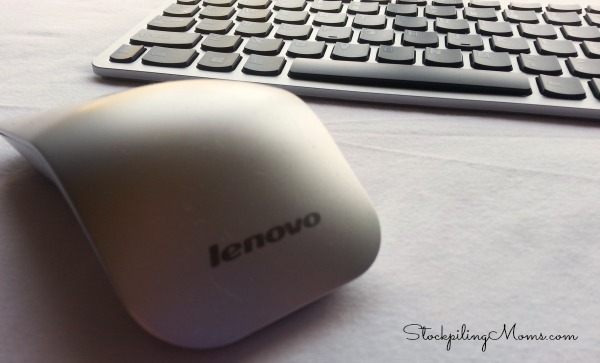 The bright large display makes it easy to navigate from programs to web pages with ease. Of course, as it also has the Windows 8 operating system, it has built in touch screen. Not only can I use my mouse to navigate as I need to, but I can also simply reach up with a touch of the screen to open new pages, programs or applications. The touch screen is sensitive enough to recognize a child swiping, but durable enough to handle game play and other fun applications.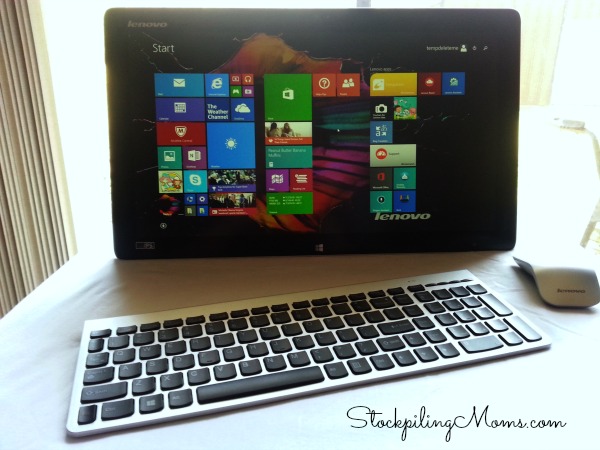 There are built in simple apps and fun activities including a cute card making application you can use to personalize and print your friends a special note. Don't see what you want in the list of apps? Simply download and update as desired. All with the swipe of a finger.
Overall, the Lenovo 2S All in One has proven to be a great tool to go from work to play with ease. Not only can I work on our site adding new posts, doing social media networking and answering emails – I can easily lay it down, open a game and play with my son.
For full details on the Lenovo 2S All in One computer experience and what is offered, make sure to check out and Intel All in Ones.
Disclosure: I am in a partnership with Intel. Through this partnership I gain access to content, product, or other forms of value.
Melissa is a football and soccer mom who has been married to her best friend for 24 years. She loves sharing recipes, travel reviews and tips that focus on helping busy families make memories.