How to Use a Prayer Journal
Do you want to know How to Use a Prayer Journal? You may be at the point in your Christian walk where you are reading God's word on a regular basis along with memorizing scripture, but something still seems to be missing. Far more times than not, many of us don't spend enough time in quiet reflection through prayer as we should because of how busy we've made ourselves.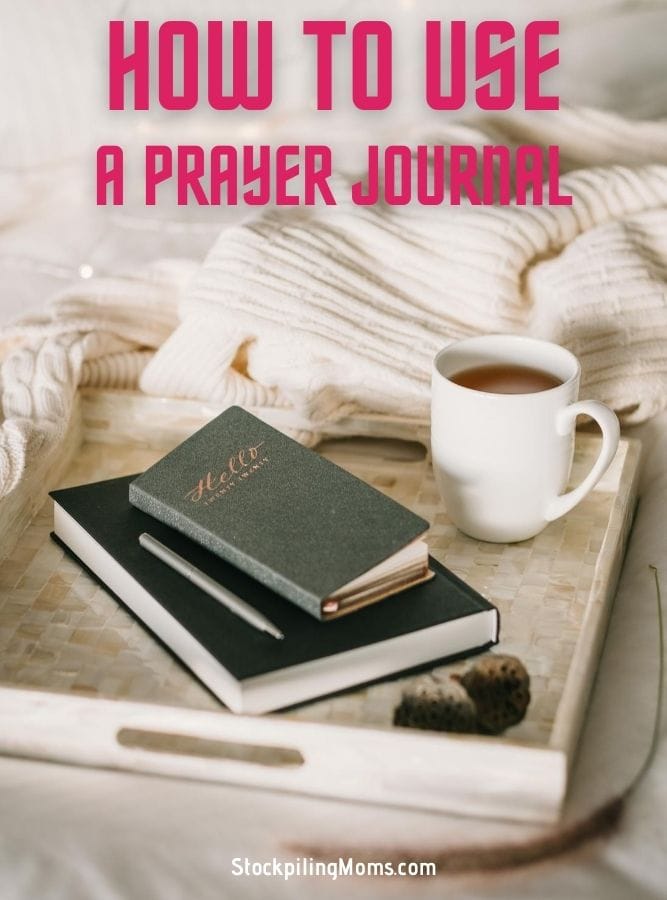 How to Use a Prayer Journal
Prayer is a very powerful thing if we'd just tap into the power source instead of relying on our own strength. A prayer journal will help you see how you've grown in your walk with him and see how God's moved in your life and in the lives of those around you.
No, not all your prayers may be answered the way that you'd like, but you'll find that your desires will align more with what God has in store for you. Here's how to use a prayer journal for a deeper and more meaningful walk with your Lord and Saviour.
Make It a Letter to God
For whatever reason, many Christians find it uncomfortable to sit there and talk with God. Many Christians have found that writing down their prayers in the form of a letter was an easier way of doing that. For those that don't have much of prayer life, a prayer journal forces you to take the time to sit down and reflect on your heart, and also to stop and to listen for his voice.
Write Down Your Requests
Make sure that you include all of your prayer requests in your journal, so you can see God's grace in the prayers that he's answered, along with the ones that were left unanswered. There may even be requests that you've been praying about for a long time, yet small progress has certainly been made.
See Where God Leads You
A prayer journal can help you keep track of what God has done in your life and how you've grown as a believer. If one day you look back, never having a prayer journal, it would be much harder to track the mountains and obstacles that God had overcome and to see just how much you've matured in your walk with him.
It's Okay If It's Messy
So what do I mean by that? I'm not referring to the barely legible scrawl that only you can read, but something different. I'm talking about how it's okay to write down whatever emotions you may be feeling at the time, your worries, and even those doubts. There may even be times that you question if God is near. Don't leave those thoughts and ideas out of your journal. There were times in scripture that David felt alone and forsaken too.
It Encourages You
When life gets hard and it feels like you're always running into road bumps and dead ends, your prayer journal will encourage you and remind you of God's faithfulness when you take the time to look your journal over.
A prayer journal is a tool that every Christian should be using to see where God has led them and how he's continuing to move. Tracking your prayers shouldn't be something that is tedious or something that feels forced because it's the number one way of strengthening your relationship with Christ
More Tips for Your Walk in Faith
Stockpiling Moms can be found in all your favorite places. Hop on over to Instagram and follow the fun. We love posting memes, family fun, travel, and whatever we are feeling that day. Pinterest is also an amazing place to visit Stockpiling Moms. This is where you can pin all your favorite articles from our Food, Travel & Lifestyle Blog.
Melissa is a football and soccer mom who has been married to her best friend for 24 years. She loves sharing recipes, travel reviews and tips that focus on helping busy families make memories.