How to stop weeds from growing
How to stop weeds from growing in your flower beds is as simple as using your newspaper and water. All you need to do is pull the current weeds out from your flower bed and discard them. Next sprinkle a layer of PREEN down on the dirt (this is optional but highly recommended).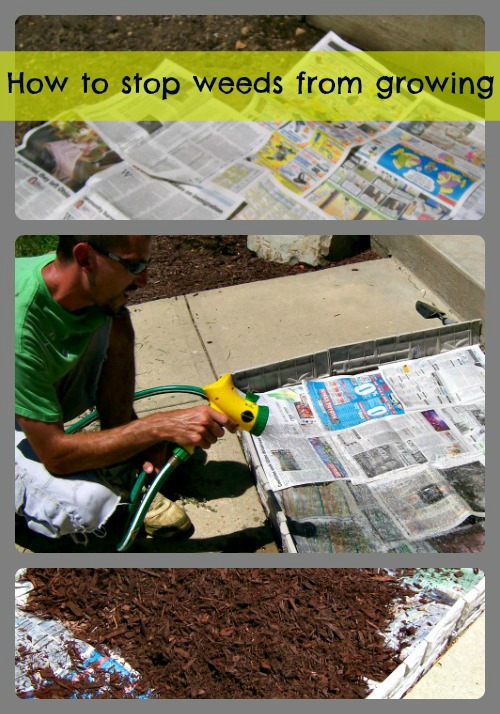 How to stop weeds from growing:
Finally you lay the newspaper down making sure to cover the entire area. You may want to saturate the ground first with water, especially if your ground is dry or it is a windy day. This will keep the newspaper from blowing away. This may seem like a lot of work but taking these simple steps will keep your flower beds weed free for at least a year.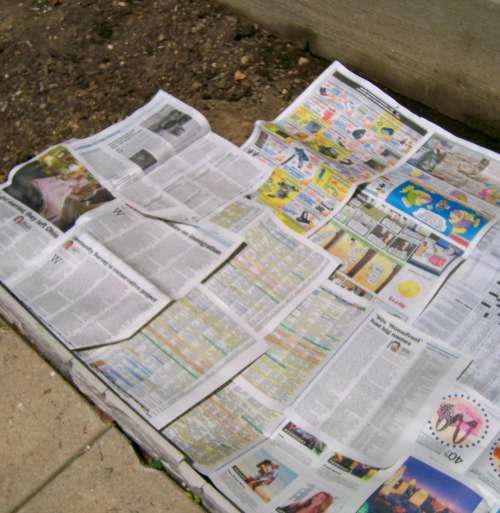 You do not want to lay this on grass but instead on dirt beds. Do not use slick magazines or sales papers. Only use newsprint in your flower beds. Once you have layered the newspaper down on the ground, using a hose wet down the newspaper. Make sure you get the newspaper completely wet. If you have not weeded prior to you may want to use a thicker layer of newspaper. This will help keep the weeds from growing back through. If you use preen that will assist too!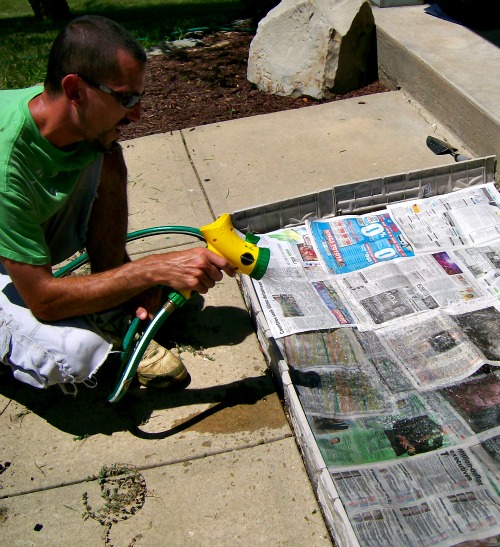 Now you are ready for the final step which is laying down your mulch. I suggest a nice thick layer of much as it will decompose as time passes. At this time you are also ready to plant flowers and bushes if you desire. Simply cut a hole in the newspaper prior to laying it down to allow for space for your roots to be in the ground or you can plant and then layer the newspaper strategically around the plants/trees/bushes. It works really well.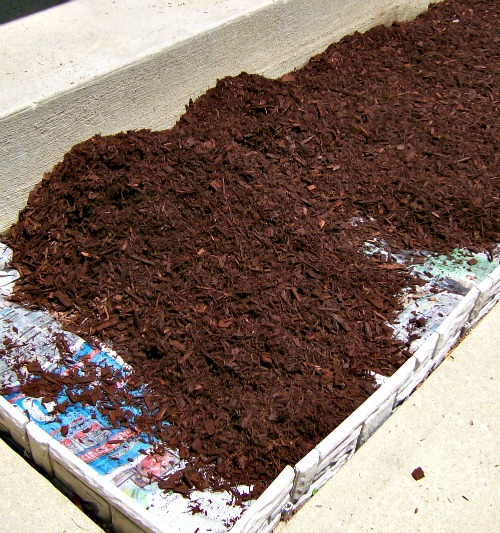 Now your flower beds should be weed free for up to a year! The best thing about using newspaper is it is biodegradable and much cheaper to use than buying weed mats at the hardware store. Plus I find this actually works better. It is a nice way to up cycle newspaper and affordable on your budget too! Simply collect old newspaper from friends and family depending on if you subscribe to the newspaper and give this frugal money saving tip for how to stop weeds from growing a try.
Garden/Yard Tips:
Gardening Tip – Vertical Gardening
Shelley is a boy mom, marine wife, and is blessed with an amazing family. She loves sharing recipes, travel reviews and tips that focus on helping busy families make memories.