How to remove Stains from Baseball Pants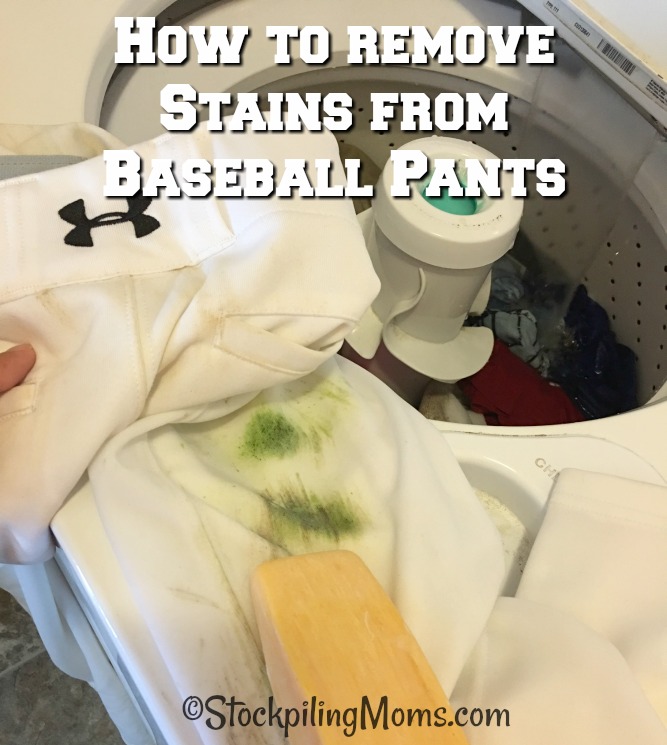 How to remove Stains from Baseball Pants is a great tip for all your baseball moms and dads! Especially if your child has white pants like my son! If you are anything like me, stain removal is nearly a daily chore with my boy's laundry. I am so excited to share with you, my very easy tip on how to remove stains from baseball pants. You will not do it any other way after trying this, I promise!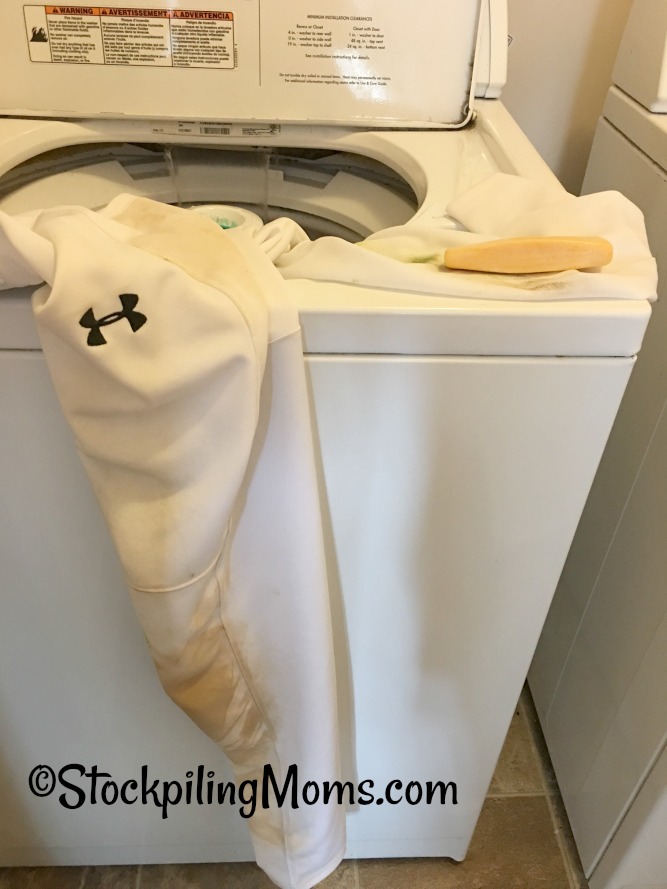 How to remove Stains from Baseball Pants:
Simply wet the pants where the grass or dirt stains are.
Next get a FelsNaptha bar (I get mine at Kroger in the laundry aisle and it's only 99 cents!) and wet it and rub it onto the stain.
Next just wash your treated clothing as you normal would!
Check the pants after going through the wash cycle, if there is still some stain just repeat the above steps before drying. I always line hang the boy's baseball pants, but I know others who put them in the dryer. If the stain is not out completely and it goes through the dryer, it will get set and make it almost impossible to get out.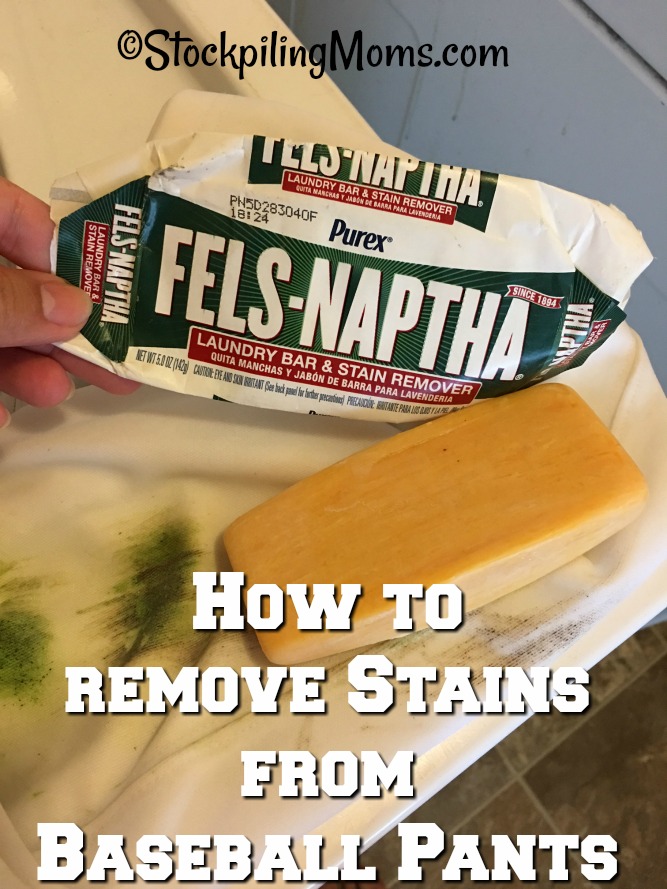 Cleaning Ideas You May Enjoy:
How to clean a toilet with denture cleanser tablets Pinned 1,000 times to Pinterest! This is a great way to clean your toilets and really make them shine.
Lemon Vinegar Cleaner – Pinned 1,100 times to Pinterest! If you like to clean with vinegar but don't love the smell, check out this tip.
How to clean bathroom knobs – This is a great way to bring new life into your bathroom without spending money!
Shelley is a boy mom, marine wife, and is blessed with an amazing family. She loves sharing recipes, travel reviews and tips that focus on helping busy families make memories.