How to create a snack zone in your fridge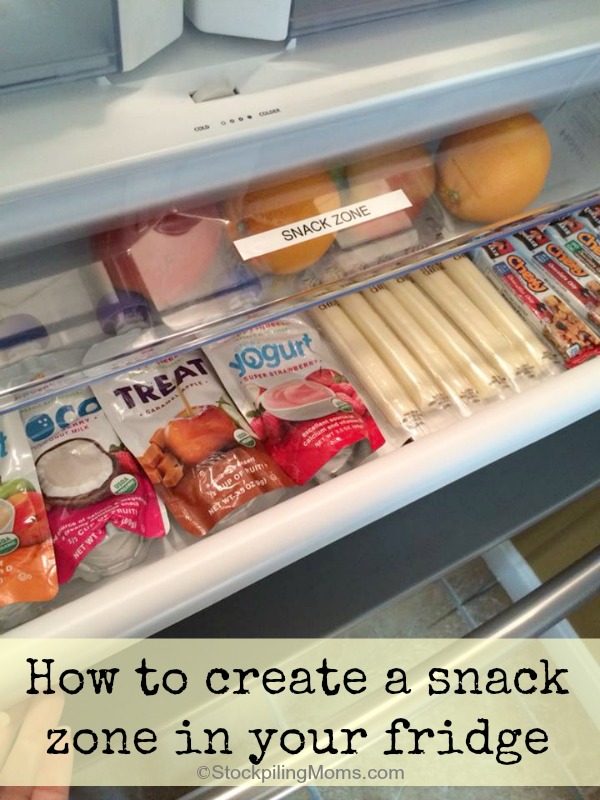 How to create a snack zone in your fridge. As you know I shared with you my review for the Haier French Door Refrigerator. With summer in full swing and Back to School on the horizon I decided to create a snack zone for Peyton in our new Haier Brand Fridge. I thought this would be a great idea. I wanted this zone to be both Mom approved, and Kid approved.
How to create a snack zone in your fridge:
Our new fridge is in the lower level of our house, and it is the go-to fridge when it comes to snacking. My son and his friends love to play outside on our play set, and they get hot and sweaty when they do. They like to come and go in the house for snacks and drinks. I noticed that some of them had used my Stockpile and decided it was time to create a snack zone that was just for them.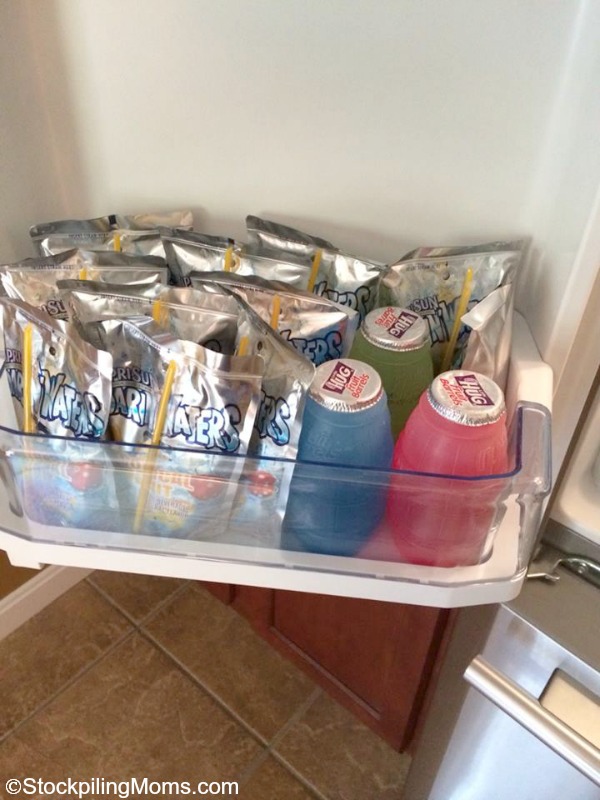 By using the snack drawer and one door shelf it was easy to do. I created a label for the Snack Zone with my label maker and the boys were really excited. They thought it was "super cool" to be able to have their very own area in the new fridge that was "just for them". As a result, I am able to utilize the new refrigerator for my stockpile with no concern that the boys would be eating me out of house and home. Plus, I want to provide with "healthier" alternatives.
I placed lots of healthy choices in the drawer. I included granola bars, cheese sticks, fresh fruit and our new favorite snack Greek Yogurt Pouches. The kids LOVE these pouches and I love how easy they are for them to grab and go when they are playing. I also love that they are organic, gluten free and have no GMOs.
I am in still in love with the spill proof glass shelves. They prevent liquids from leaking from one shelf to the next, helping your fridge stay clean and in case of accident this really comes in handy. Since my son and his friends use this fridge, this really comes in handy. This works out well because I don't have to worry if one of them spills something.
Best of all this fridge has an alarm! If the boys leave the doors open too long or forget to shut the fridge for some reason, there is a beeping alarm that will sound. This is simply PERFECT for my plan of the snack zone! I hope these tips help you and if you are looking for a fridge, I would recommend this one because it is a great value. The shelves and organization are awesome!
As I have mentioned this model is Energy Star qualified too. This means that it conserves natural resources and saves money on electric bills by offering significant energy savings over non-Energy Star models. We got our electric bill after a month of using our new fridge and saw no increase which is great considering we are in the summer months and using our AC every day. We will continue to monitor this too!
I am quite pleased with the Haier French Drawer Refrigerator. It is perfect for my Stockpile and Peyton's Snack Zone.
Disclosure: This is a sponsored post. All opinions are 100% my own.
Melissa is a football and soccer mom who has been married to her best friend for 24 years. She loves sharing recipes, travel reviews and tips that focus on helping busy families make memories.