How do you know which educational apps to buy?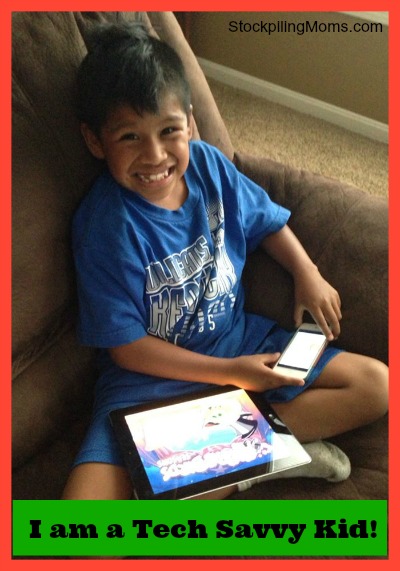 How do you know which educational apps to buy? Is your kid's tech savvy? Mine is! Peyton has a laptop, iPod and iPad of his own! I will never forget when he was 3 years old, he climbed up into my desk chair used the mouse and navigated himself to SeasameStreet.com and then to the games and started playing on his own! I was cooking dinner and literally fell over while watching.
How do you know which educational apps to buy?
Now he uses his technology to play educational games, read and of course to play temple run! Since it is Back-to-School time I am looking for grade appropriate apps to assist him with his schoolwork and learning. He loves to "buy" apps. I had to put a stop to that because as we all know "buying" apps can really add up! I also want his apps to be educational so that he is learning while he plays.
I was contacted by Balefire Labs to use and review their paid subscription. This is a sponsored post however all opinions are 100% my own. I was excited to test this new (to me) service because of how tech savvy Peyton is. If you are like me and your child asks if they can buy an app what you really want to know is – what are they going to learn from this app. Normally within minutes we know if it was a "good purchase" or not but of course that is after the expense.
Did you know there are over 100,000 educational apps available on the market? I love that Balefire Labs helps provide insight in selecting which app is most beneficial to Peyton. The review is not just an "opinion". They review and evaluate the apps using a scientifically validated process! Wow that gives me peace of mind! With Back-to-School time being so hectic this is one thing I can use assistance in to make it easier.
Balefire Labs is a service that provides a full review of education apps! So, you can actually find out before you make that purchase if your children may "like" and what they will actually learn from the app. In my opinion that saves me money!
The paid membership is really affordable and if you have taught Savvy kids like I do then it is a service that in the end will end up saving me money. With a paid subscription you can access over one thousand objective reviews of educational apps. There are hundreds of new reviews added regularly and you can compare and contrast reviewed apps by subject and age level. They do only offer reviews of iOS apps, at this time. I hope this review helps you a little in taking off some of your Back-to-School stress!
Disclosure: This is a sponsored post. I am a member of the Mom It Forward Network and was asked to participate on behalf of Balefire Labs to review their service however all opinions are 100% my own.
Giveaway:
We have a Balefire Labs Giveaway for (3) lucky Stockpiling Moms winners! The giveaway ends on 8/29/13 at 9 pm ET. Each winner will get a free year subscription to Balefire Labs ($35 Value).
To Enter:
Visit Balefire Labs and tell us one thing you learned about this company from visiting the website.
Bonus Entries:
Melissa is a football and soccer mom who has been married to her best friend for 24 years. She loves sharing recipes, travel reviews and tips that focus on helping busy families make memories.