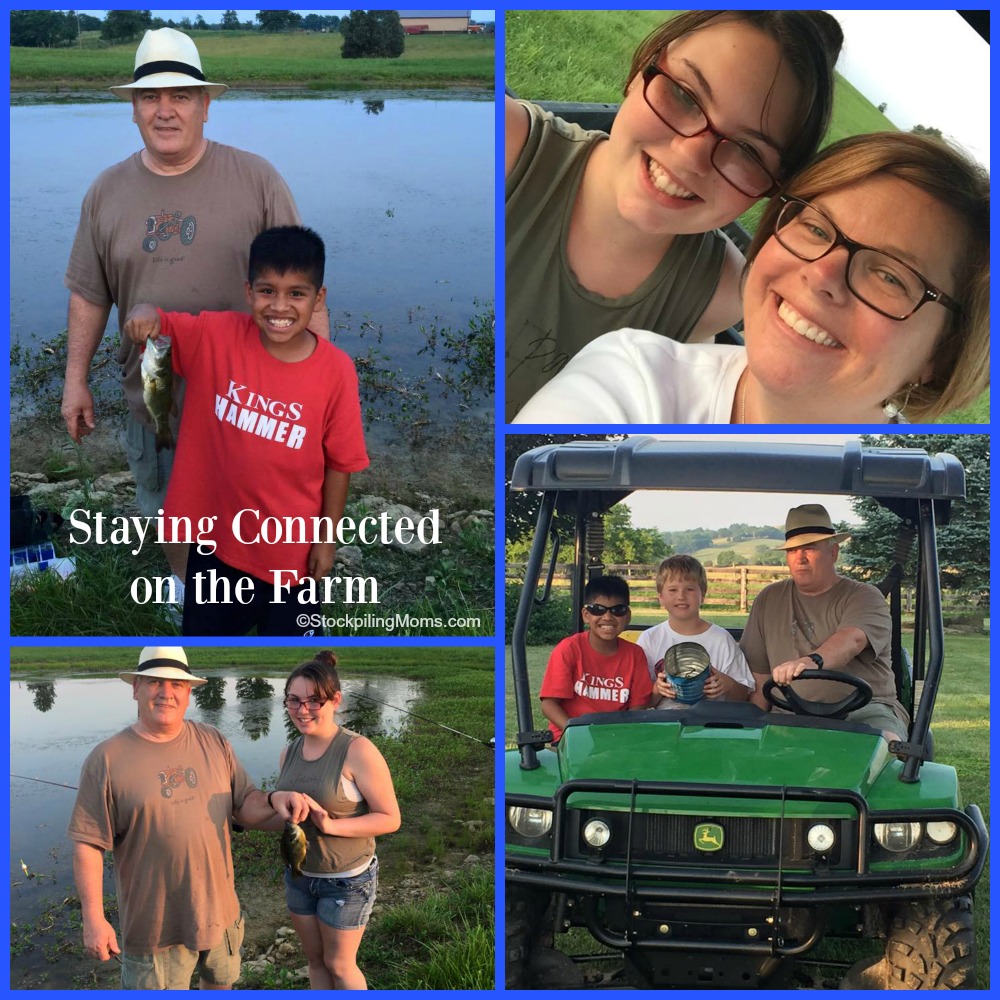 Check out this AT&T Switch & Save Deal. If you are looking for a fabulous way to save on your cell phone bill, we have a great deal for you! I personally made the switch to AT&T myself at the end of 2015 and I am so HAPPY I did! This is a great way to save and I love the service I am get too! My entire family is with AT&T.
In order to save BIG my family of three joined my parents' plan. That way six of us can share the bill and save even more because we bundled together and the more, we added the less we pay per user! We have never been happier with our service plan and reception. We are even able to have service out at our family farm (which is in the middle of nowhere). It is great to go there and relax and unwind but still be able to be reached in case of an emergency.
For a limited time (ending on 3/31/16), AT&T is offering up to $650 in credits to help someone switch their wireless service to AT&T. It's as simple as purchasing a new smartphone on AT&T NextSM, activating eligible voice & data service, porting their current telephone number and trading in the current eligible smartphone. If this sounds hard there are no worries because you can get the help you need at your local AT&T store!
This offer is perfect for businesses with multiple smartphones and especially for large families. It's a great way to save during tax season and while families are preparing to travel for spring break! You don't want to be away from home without your cell phone.
Here's how the Switch Offer works:
1. Purchase a new smartphone on AT&T NextSM, activate a new line of qualified postpaid wireless service with AT&T, and port your number from Verizon, Sprint or T-Mobile.
2. Trade-in your current eligible smartphone (minimum $10 value) online or in our stores and receive either AT&T store credit or an AT&T Promotion Card in the amount of your trade-in value.
3. Submit the final statement from your previous carrier online.
4. Receive an AT&T promotion Visa pre-paid gift card in the amount of the early. termination fee or device balance owed on your final bill minus your trade-in value.
5. Receive total credits of up to $650.
Want to save even more? There is a great BOGO offer! The Switch & Save offer can be combined with AT&T's buy-1, get-1 free offer for AT&T's most popular smartphones when you buy both on AT&T Next2 to provide even more value!
Here is how the BOGO offer works:
1. Available to new and existing customers
2. Must purchase two eligible smartphones from the same manufacturer on AT&T Next, our popular installment plan, as follows:
3. The first phone can be a new line or an upgrade.
4. The second phone must be a new line and purchased on AT&T Next 24.
5. Add both phones to a qualified plan, like Mobile Share Value, for as low as $70 a month for two phones.
6. After 3 bill cycles or less, you will start to receive up to $650 spread out over 30 monthly bill credits
7. Just pay tax on both phones at sale.
1Ltd time offer (PR ends 3/31/16). Each line reqs elig. port-in, trade-in, purchase & svc. Min. $10 trade-in credit/promo card (for AT&T products/svc only) + prepaid card (w/in 90 days) for device balance/early term. Fee amounts less trade-in. Credits valid for 5 mths & not valid for cash. Details at att.com/switch. Fees, charges and restrictions apply.
2Limited time offer (Ends 3/31/16 in Puerto Rico) Select devices. BOGO must be same manufacturer. Requires well qualified credit. Free device requires 30-month 0% APR agreement (up to $21.67 per month). Pay up to $65.01 on free device before credits start. If wireless service on a device is cancelled, that device balance (up to $950) is due. Activation, other fees, monthly, other charges and restrictions apply. Void in CT, RI & Miami-Dade county. See att.com/buyonegiveone for details
Don't miss out on these special offers. They will be gone after March 31st! Visit AT&T Newsroom Switch & Save Deal to learn more!
Disclosure: This is sponsored post on behalf of AT&T. I am an AT&T customer prior to writing this post and all opinions are 100% my own.
Melissa is a football and soccer mom who has been married to her best friend for 24 years. She loves sharing recipes, travel reviews and tips that focus on helping busy families make memories.