Helpful Apps You Will Love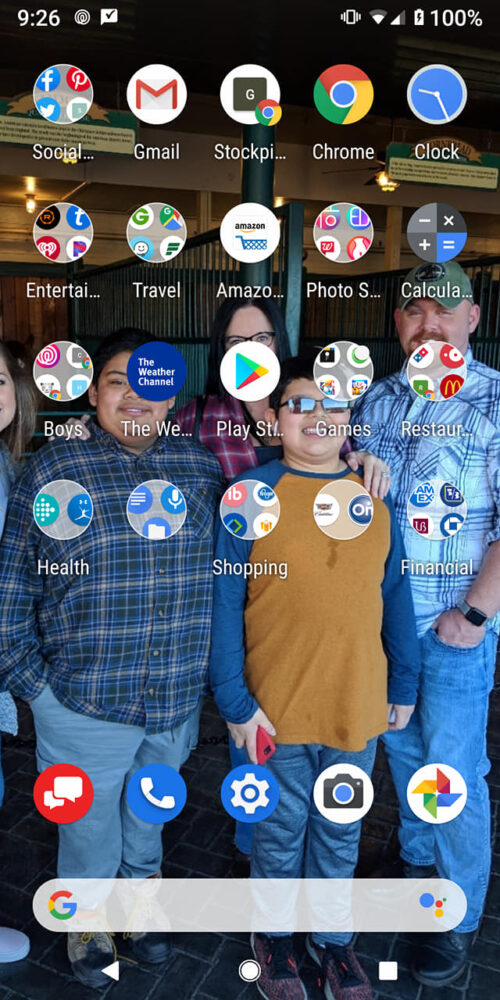 Do you ever wonder "is there an app for that?" We wanted to compile a list of Helpful Apps You Will Love. In today's world there is an app for about everything! I use everything from shopping apps, restaurant apps, travel apps, and the list goes on and on. Like I said, there is an app for everything.
Why People Love To Use Apps:
People usually carry phones, ipads, or some type of electronic device on them at all times.
Convenience on ordering.
More efficient.
Personalization for a better experience.
Apps often offer discounts, coupons, or hot deals!
They encourage engagement.
Push Notifications. I love these. They often remind me of a sale, coupon, or offer.
They usually work faster than websites.
Easier to Navigate.
Can be used from anywhere and some instances can be used offline.
I personally use so many different apps! In order to get a better understanding of apps used by different age groups, I talked to my extended family, my kids, other parents, and several of my friends. This made a perfect topic while we were waiting for Boy Scouts to end. 😊 I also polled my Facebook friends! We came up with a list of favorite apps.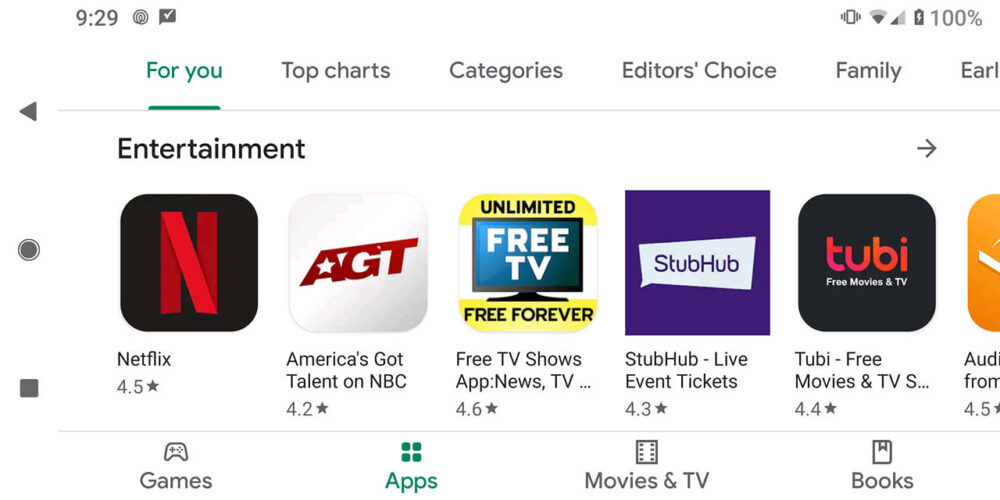 Helpful Apps You Will Love:
Shopping
Ibotta – Ibotta is one of my personal favorites. Before I go to the grocery I add offers from the app. You can add offers from stores all over the country such as Kroger, Sams, Costco, Walmart, and more. Shop and purchase the offers you added to your account. Some reward programs such as Kroger will let you link your card. Shop and Earn. You can also use this app to online shop and earn back money. Cash out minimum is $20.00.
Kroger – There are so many ways to save with the Kroger app. You can download coupons, see sales, and use quick list!
Rakuten – Shop online or in the store and receive cash back. This is a great program we have been using for years. Perfect app to be using during the holidays!
Sams – Download the Sams app and use the Scan & Go option. I LOVE THIS OPTION! There are always people that look at me like I am stealing something. You scan your items as you shop and walk straight to the door, skipping the long lines. The host at the door will scan your bar code and you are off!!
Ebay- Online shopping deals. You can buy and sell on the go!
Amazon – I order so many things off of amazon and it's here in two days or less with Amazon Prime! It can be dangerous! The UPS people know exactly where I live.
Financial
Fifth Third Bank and other Banking Apps – Help pay bills on the go or check balances.
Credit Card Apps – Check balances and make payments.
Paypal – Paypal is a secure way to send and receive money.
Health
My Fitness Pal – This app helps me keep my eating, exercise, and water intake in check. It is a great app to keep me motivated.
Mapmywalk – Tracks Routes, distance, pace, and more using GPS.
Fitbit – Helps stay dedicated and live a more active lifestyle.
My Fitness Pal – Calorie Counter, exercise, and water intake.
Couch to 5K – Prepare to run your 5K! Walk and jog interval training.
Weight Watchers Mobile – Weight Loss Program. Get trackers, recipes, and tips!
Better Me – Simple workouts for weight loss.
Stop Breath and Think – Meditation app
10K – Marathon Training
Epocrates – Medical Reference Guide
Restaurant – I love restaurant apps because of the great deals, coupons, online ordering, and the ability to join online wait lists. Check your favorite restaurants for apps!
Mcdonalds
Panera
Chick fil A
Dominos
Penn Station
Dairy Queen
Open Table – Get a table at your favorite restaurant and earn points. I use this all the time for reservations.
Grub Hub
Uber Eats
Happy Hour Finder
Starbucks
Taco Bell
Dunkin' Donuts
Krispy Creme
Pizza Hut
Games
Words with Friends
Ballz
Solitaire Blast
Solitaire Ocean Adventure
Candy Crush
Wheel of Fortune
WordScapes
Golf Rival
Cooking Craze
Entertainment
Pandora – Streaming music and podcasts
Amazon Music – Find and Play music you love.
Spotify – Discover new music and podcasts.
Youtube – Watch videos, listen to music, movies, and more!
Ticketmaster – Order concert tickets and other show tickets with ease.
Cinemark – Movie reviews, theater locations, tickets, and more.
Regal – Movie reviews, theater locations, tickets, and more.
Groupon – You can always find something discounted to do or a place to go on Groupon.
IHEARTRADIO – Stream music and podcasts.
Guitar Tuna – This is a guitar tuner not a fish! My good friend says it is Highly accurate!
IDMb – Online Database of information related to movies, tv, and much much more!
Tune in radio – Streaming music and podcasts
Sports
TheScore – Sports Scores and more
ESPN
CBS Sports
Yahoo Sports
Bleacher Report
GHIN – Keep track of golf scores and handicaps
Live Scores
NBA
NFL
MLS
MLB
NHL
Nascar Mobile
NCAA Sports
Social Media
Facebook
Youtube
Twitter
Instagram
Snapchat
Facebook Messenger
Pinterest
LinkedIn
Reddit
Flickr
Meetup
Match
TV and Movie Streaming
Netflix
Hulu
Sling TV
Amazon Prime Video
Youtube,
HBO NOW
CBS All Access
fuboTV
Sony Playstation Vue
Redbox TV
Weather
Weather Bug
The Weather Channel
RadarScope – My cousin, who follows weather and is better than a meteorologist, follows RadarScope!
Travel Apps
Delta
Disney
American Airline
Gas Buddy
Waze – Waze is an awesome app. It has always been pretty accurate on traffic, construction, directions, and Speed traps.
Groupon – When I travel I also check Groupon for the places I am traveling to. We have snagged some great deals while traveling. I have even traveled to Vegas on a Groupon!
FlightRadar24 – Live air traffic. Always know were your plane is!
Photo
Walgreens – Store photos and print.
PhotoScan – Scans hard copy pictures to digital and removes the glare
SnapSeed – editing app
Facetune – editing app
Google Photos
News Channels -You can get push notifications about local, national, and international news!
Apple News
Google News
Microsoft News
CNN
New York Times
Buzz Feed
Smart News
FlipBoard
Reddit
Local News Stations
Fox News
Business
MileIQ – Keep Track of Mileage
Fresh books
Quick Books
DocScanner
Educational
abcmouse
bitsboard
Duolingo – Learn Languages for Free
Rosetta Stone
Mindsnacks
NASA app
Quizlet
Family
Google Calendar – We have a family email and we all sync to it. Great for kids and school emails. Everyone sees the same emails, so no excuses!
Family Wall – Another way to keep the family organized. This app has shared calendars, lists, and more.
Life360 – This is my favorite Family locator. It will even detect the speed your teens are driving!
Barnes and Noble
How do you find Helpful Apps You Will Love? The best way to educate yourself is to talk to your friends, co-workers, and your kids! My boys know all about apps and that can also be a bad thing. Always ask your children about new apps and check them out. You can never be to careful! Polling your Facebook friends is another great way to find new apps. When you educate yourself you will always find Helpful Apps You Will Love.
**All Apps in this article have been used by myself or someone I know.
Other Great Articles on StockpilingMoms
TRAVEL APPS THAT MAKE YOUR ROAD TRIP EASIER
WHY SHOULD I STAY ALL INCLUSIVE AT BEACHES TURKS AND CAICOS
Shelley is a boy mom, marine wife, and is blessed with an amazing family. She loves sharing recipes, travel reviews and tips that focus on helping busy families make memories.