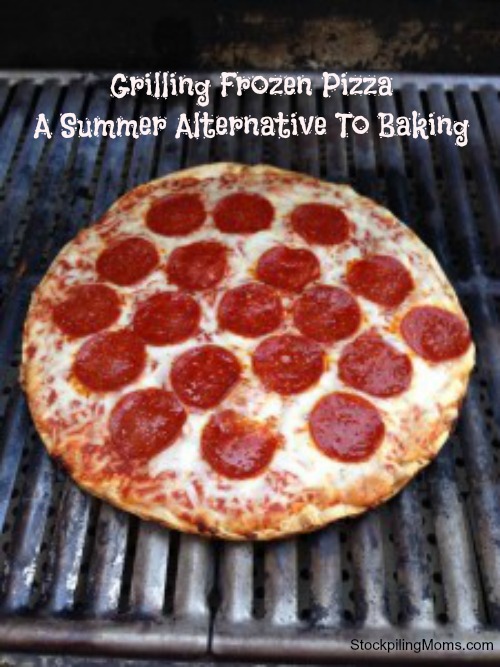 Grilling Frozen Pizza is a – A Summer Alternative to Baking. Summer is here and that means it is grilling season! The first few weeks of summer we are excited to grill every night. As those weeks start to pass, we tend to get tired of the same old, same old. Which will it be, burgers or brats? Sometimes we shake it up and grill chicken or pork and occasionally we grill steaks. However, it is easy to quickly get into a grilling "rut".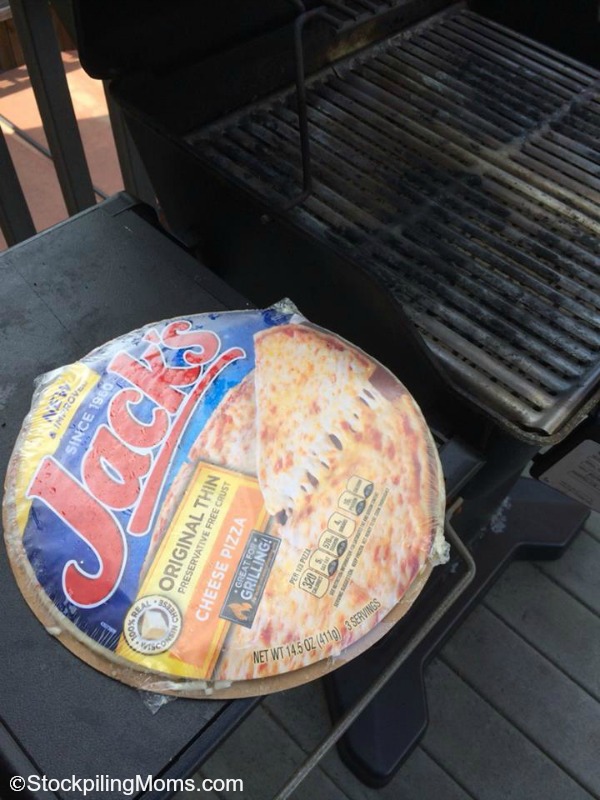 Grilling Frozen Pizza:
JACK'S™ Pizza Burger Boredom Survey revealed that nearly 8 in 10 consumers want more choices when it comes to what lands on the grill – especially foods that are quickly and easily prepared.
My family loves pizza. In fact, my son would eat it 7 days a week if we let him. One thing about the summer is that preparing pizza really heats up your kitchen when you bake it. With my son's "addiction for pizza," I needed to look for another option. Since we love to grill all summer long, we decided to try grilling our pizza instead of baking it to save our home from "heating up".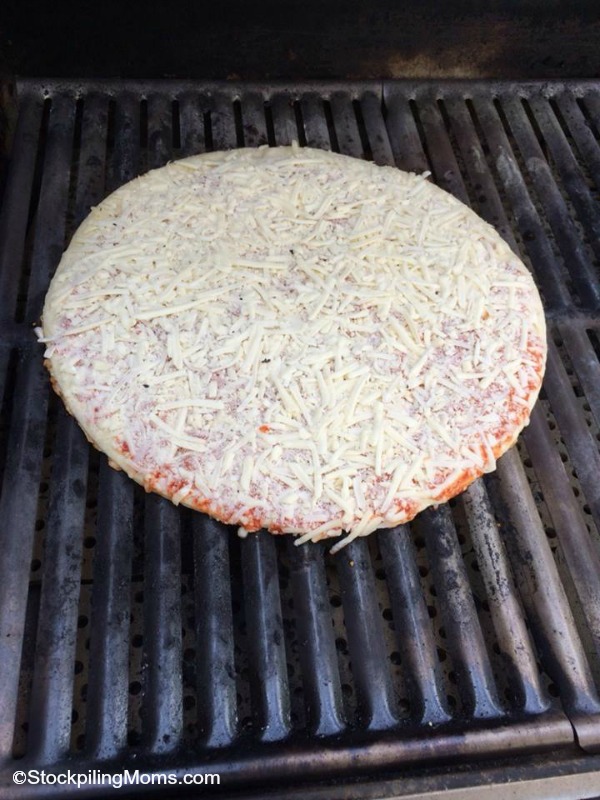 One thing that we love about grilling is how easy it is. We really aren't looking for a from-scratch idea because we are so busy in the summer. When we found out that you can grill frozen pizza that really sparked our interest. We decided to give it try and my family gave it two thumbs up!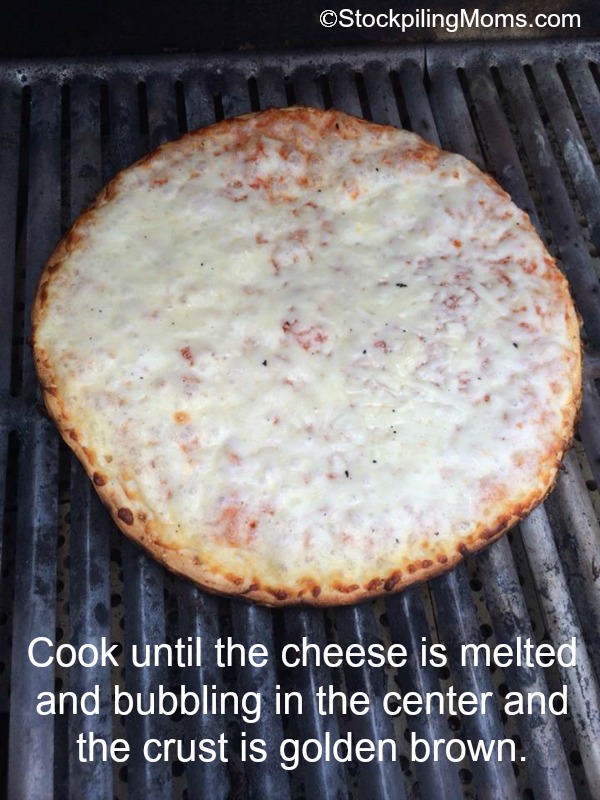 We chose JACK'S Pizza for our first attempt. It was so easy to prepare on our gas grill. You can easily turn a backyard cookout into a pizza party in just three steps.
Heat the grill to 400 degrees with the lid closed.
Place the pizza directly on the center of the grate
Cook for a total of 12 to 15 minutes – rotating half a turn approximately seven minutes into the cook time.
That is IT! Grilling frozen pizza makes cooking a breeze and clean up even better! Plus, we didn't heat up our house and there were no dishes to wash! This was exactly what we needed to break our grilling "rut" and boredom with grilling.
According to a new KRC Research and JACK'S Pizza survey, Americans are stuck in a grilling rut and keep returning to the same mundane menu options. I can totally relate to that!
You will know that your JACK'S Pizza is ready when the cheese is melted and bubbling in the center and the crust is golden brown. You can find specific grilling instructions – including handling and preparation tips and a chance to win great grilling prizes on JacksGrilling.com
JACK'S Pizza is an affordable and great tasting summer mealtime solution. It is available nationwide at your local grocery, drug and convenience stores. Visit nestleusa.com to find a store with your favorite JACK'S™ Pizza. We are huge fans of the cheese, pepperoni, deluxe and meat!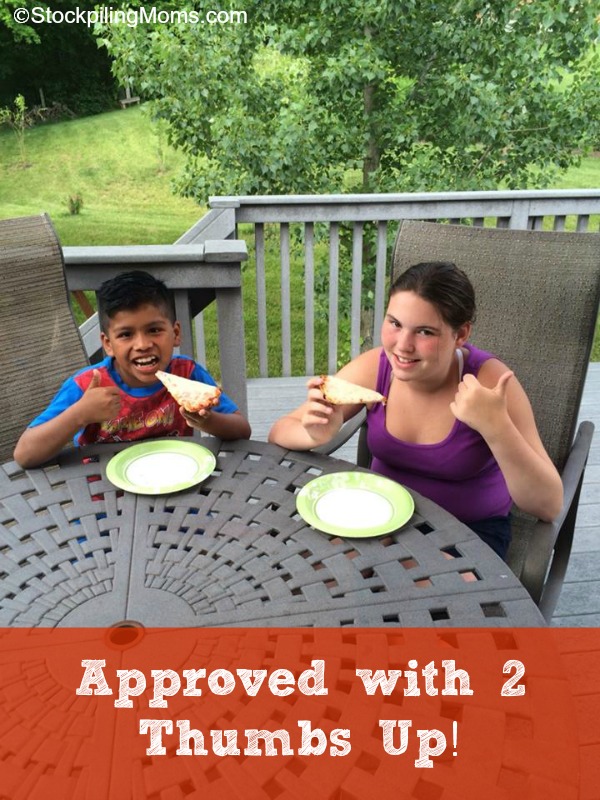 At first my son was concerned his pizza wouldn't be as good as coming out of the oven. You know kids and change… After my husband enjoyed a piece, my son joined in and since he has requested grilled pizza twice more! I think he liked it
 My niece also loved the pizza grilled. Since discovering how easy it is to make, we like to take a frozen pizza to the pool now and toss it on the grill! It is a huge money saver and takes me so little time to prepare and clean up. This is going into our weekly menu plan for sure!
Have you tried grilling a frozen pizza before?
JACK'S Pizza Ultimate Grill Takeover Sweepstakes:
JACK'S Pizza is offering Facebook fans the chance to win a free gas grill each week to enjoy delicious pizza cooked outside this summer in the JACK'S Pizza Ultimate Grill Takeover sweepstakes. From May 19 – August 9, fans are invited to visit JacksGrilling.com to enter for a chance to win in the weekly gas grill giveaway. There is no purchase necessary to enter!
Disclosure: I was compensated by JACK'S Pizza for this post. All opinions expressed within are my own.
Melissa is a football and soccer mom who has been married to her best friend for 24 years. She loves sharing recipes, travel reviews and tips that focus on helping busy families make memories.