Gigi's Cupcakes offers Gluten Free Friday's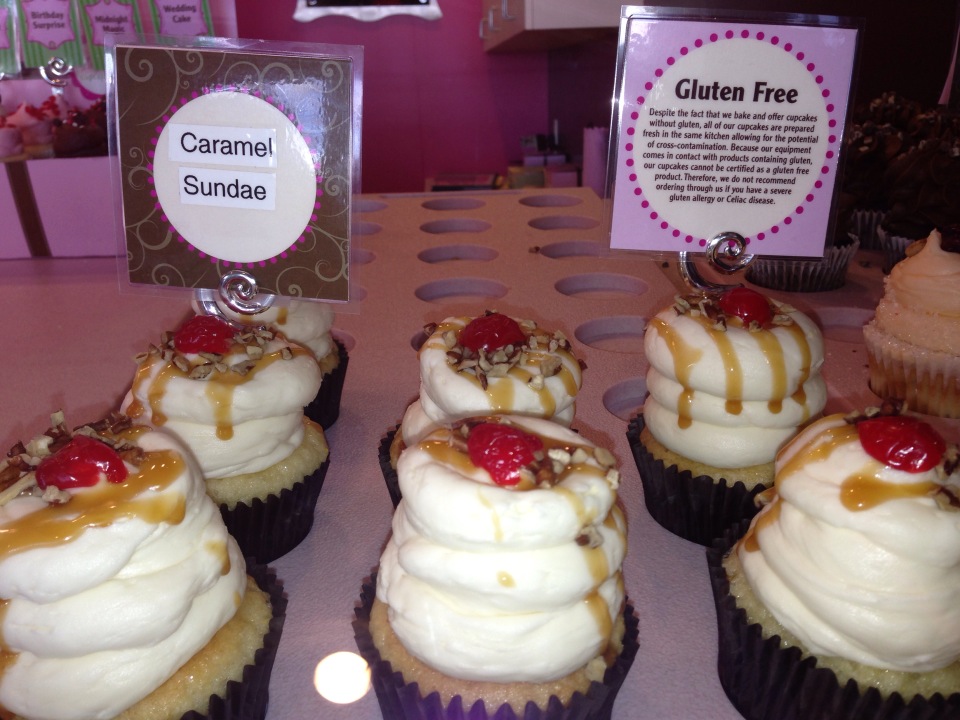 Gigi's Cupcakes offer Gluten-Free cupcakes on their menu! Every Friday is Gluten-Free Fridays and you can also order for special occasions! Each Friday they serve three gluten-free cupcakes including Birthday Surprise, White Hot Chocolate and Wedding Cake. Many of the stores are offering other gluten-free cupcakes regularly, some every day of the week, so check with your favorite Gigi's location for more information.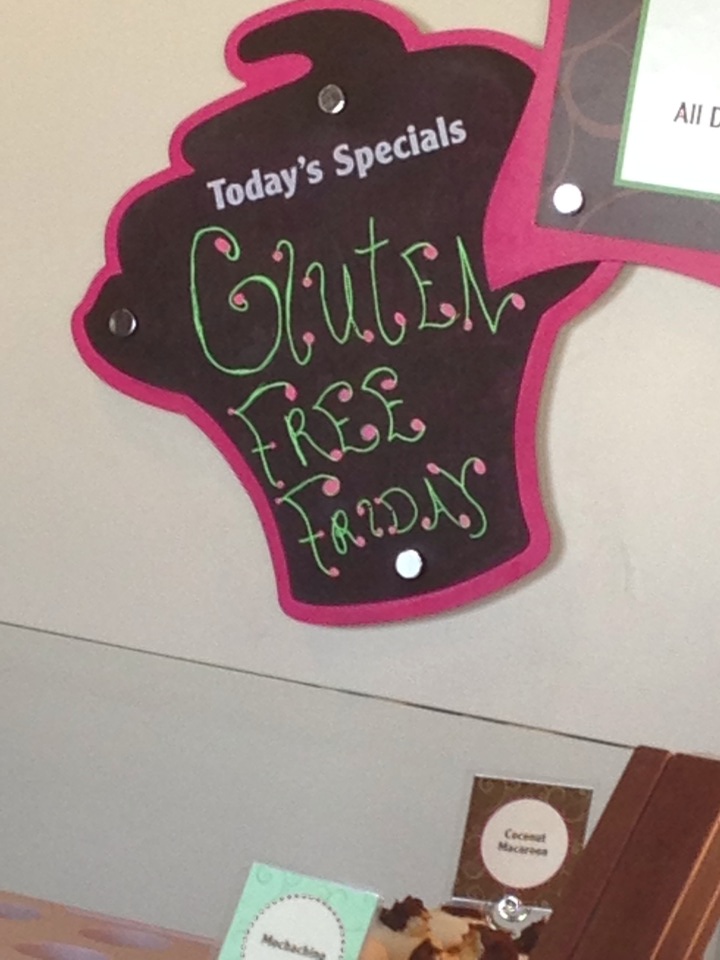 The Florence, KY location offers a Gluten Free Friday Specialty Cupcake. I had the Caramel Sundae which was a caramel cake with caramel filling with butter cream frosting – and it was AMAZING! Be sure to check with your location. The Gluten Free Cupcake was priced the same as the regular cupcakes at $3.25 each. It literally had 3 inches of icing. I could have easily shared it with someone (but I didn't 😉

Now the cupcakes are not certified gluten free and they could have cross contamination because they are made in the same kitchen as the gluten filled cupcakes so be sure you are aware of that. I spent very little time in the store. I literally ran right in and out and ate my cupcake at home to avoid spending time in the store just in case. I didn't have any issue however I did want to share the facts with you.
Be sure to check out our extensive list of Dining Out and Birthday Clubs. Be sure to sign up for the Gigi's Cupcakes Loyalty Rewards Club too.
Here are our Gluten Free Dining Reviews. Hopefully it will help you on your gluten free journey. Visit this extensive list of Gluten Free Restaurant Menus.
Melissa is a football and soccer mom who has been married to her best friend for 24 years. She loves sharing recipes, travel reviews and tips that focus on helping busy families make memories.