Frugal Gift Ideas for Parents and Grandparents
Being frugal is part of our daily life, and there are so many times when birthdays, anniversaries, and special days arrive that an inexpensive gift is needed. These Frugal Gift Ideas for Parents and Grandparents are just what you need on your list of great ideas to always have on hand! They are perfect for Mother's Day, Father's Day, and just birthday parties!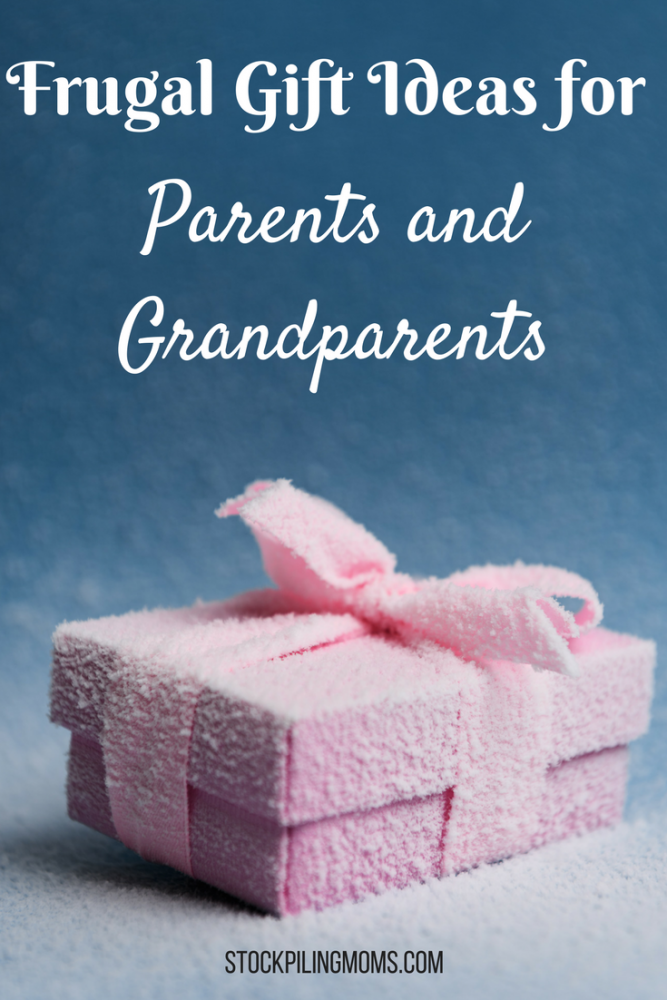 Frugal Gift Ideas for Parents and Grandparents
1. Thumbprint hearts.
Give your child's fingerprint frozen in time. Use red and pink paint and your child's fingerprints to make mini hearts or one large heart on paper. Allow it to dry and date it. This will make a heartfelt gift the recipient will cherish.
2. Footprint Butterflies.
Baby and kid feet sure are cute. Slather some craft paint on them and make an impression on paper. Use tissue paper or craft paper to create wings and turn the print into a butterfly. This makes a sweet gift they can display each spring.
3. A jar of hugs and kisses.
Have children write xo's on pieces of paper. Place them in a decorative jar. This way whenever someone needs a hug or kiss, they can go to the jar. This is a great gift for grandparents who may live in a different state and don't get to see the grandchild often.
4. A photo memory book or another photo gift.
There are so many photo gifts out there to choose from. Consider gifting a photo memory book, a photo bag, shirt, or even calendar. Grandparents can't get enough of photos, so displaying these gifts in such a fun way will be appreciated. This is also great for aunts, uncles, and friends who aren't nearby.
5. A heartfelt letter sharing a favorite memory.
Why not give a gift that costs little to nothing but comes straight from the heart? Write a heartfelt letter sharing a favorite memory? This is a great way for you to put your feelings into your own words and express yourself in a meaningful way. Then, just send it in the mail.
6. Bake their favorite dessert from when they were a child.
A favorite dessert is always a great option! We have tons of easy to make cookie recipes that you can create and package to share with those around you! Our Strawberry Cream Cheese Cookies, Almond Joy Cookies, and Chocolate Chip Sweetened Crumb Cookies are a perfect choice!
7. Tissue paper flowers.
Help children make paper flowers using either craft paper or tissue paper. This is a great way for them to give a bouquet that lasts forever. Tie a ribbon around the bouquet when done and be sure to add a small card. You can even put the bouquet in a thrift store vase or flowerpot for display.
More Frugal Tips:
Frugal Kitchen Tips for Busy Moms
Ways to Save on Cellphone Coverage
52 Week Savings Plan for Debt Resolution
Melissa is a football and soccer mom who has been married to her best friend for 24 years. She loves sharing recipes, travel reviews and tips that focus on helping busy families make memories.