Free Valentine's Day Activities & Gift Ideas
Check out these Free Valentine's Day Activities & Gift Ideas. Valentine's Day is just around the corner, and if you are still feeling the burn from Christmas, you probably are running low on funds. The good news is you can still have a fantastic Valentine's Day even if your bank account is running on fumes, and we are here to tell you how. Look below at these 7 Valentine's Day gifts that don't cost a dime, and see how simple it can be to enjoy this sweet day for less.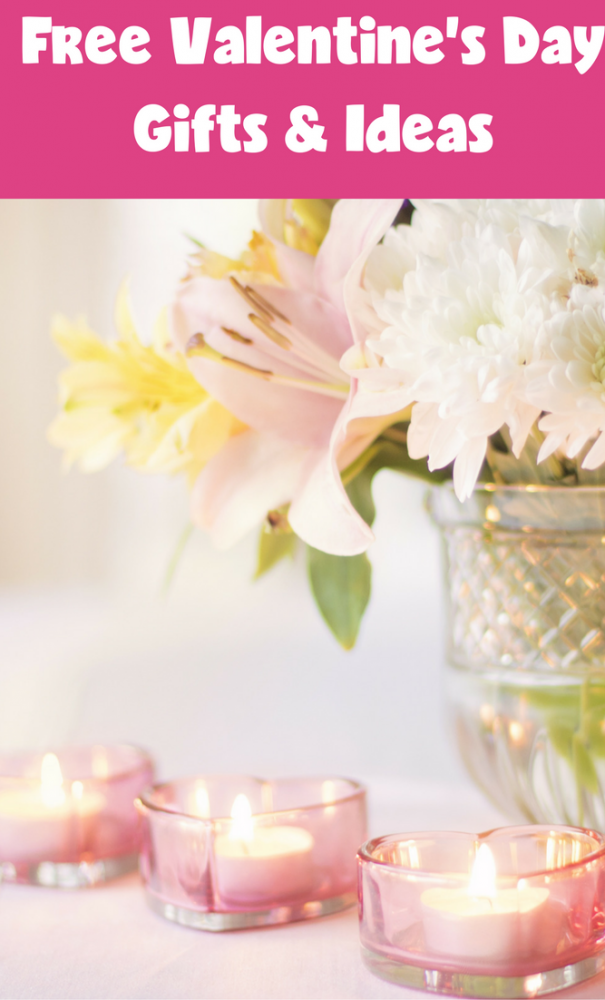 Free Valentine's Day Activities & Gift Ideas
1. Use ingredients you have on hand to make something sweet.
Instead of heading to the bakery, head to your own cabinets. See what you have on hand to make your own brownies, cookies, cake, or muffins. Making your own baked goods using supplies you already have is an easy way to say I love you without spending a dime!
2. A homemade card means everything!
Remember how fun it use to be to make your own cards? This Valentine's Day, gather up your markers and scrap paper and start sketching some hearts. Making a card for a loved one is a simple and inexpensive way to show you care.
3. Pick your own flowers.
Legally, of course! Find a field of wild flowers or even choose blooms in your own yard. If you live in a cooler climate, try separating some of your house plants to create a nice potted plant. This means more than a whole bouquet of blooms!
4. Make a list of reasons.
Give your valentine a list of 20 reasons you love him or her. This handmade gift is one that comes from the heart and means so much. If you are really feeling inspired, why not try for 101 reasons? You can also present your sweetheart with a list of songs that make you think of them, or perhaps a list of the places you have enjoyed dates.
5. Enjoy at home massages.
Are you sore after a long work week? Give each other at home massages. You can find tutorials online via YouTube or even books at your local library. Learn some simple techniques and try them out on each other along with some soft lighting and music!
6. Find free events to enjoy.
Why pay big money for event tickets when you can find entertainment for free? See if there are any free events in your area. You may find concerts, plays, or poetry readings. Local schools typically offer such events, and they make for an excellent FREE date night!
7. Learn to cook together.
Gather up supplies you have on hand and head to YouTube to watch cooking demos. Then start whipping up something yummy! Cooking together can be quite an adventure and using what you have on hand and free tutorials is a great way to go!
Are you ready to have a fun Valentine's Day without the stress of destroying your budget? Consider these 7 Valentine's Day gifts that don't cost a dime and see how they can help you celebrate for less.
More Valentine's Day Ideas:
Valentine's Day Vanilla Pudding Cake Cookies
10 Valentine's Day Dinner Recipes
5 Valentine's Day Cookie Recipes
5 Ways to Make Your Child Feel Special on Valentine's Day
Melissa is a football and soccer mom who has been married to her best friend for 24 years. She loves sharing recipes, travel reviews and tips that focus on helping busy families make memories.