Family Friendly Getaway in Springfield, OH
Check out this Family Friendly Getaway in Springfield, OH. We love traveling, and when the Convention and Visitors Board asked us to visit Springfield, OH, we were thrilled. This little city in the heart of Ohio is a great place to visit this summer! We enjoyed our hosted trip recently and are excited to share our favorite finds while in the area!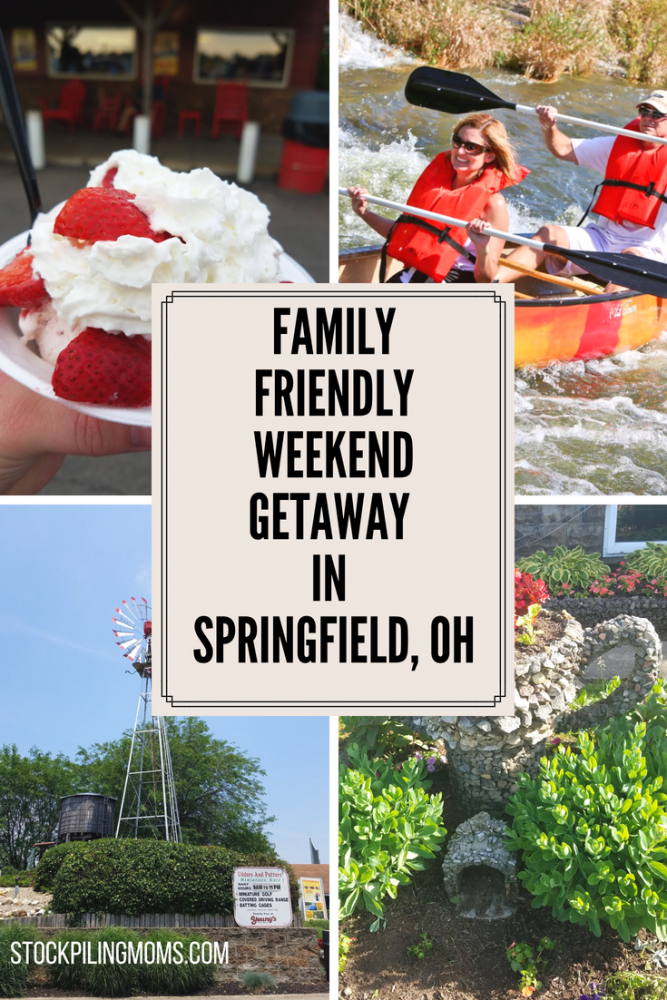 Family Friendly Getaway in Springfield, OH:
We spent a lovely weekend getting to know the Greater Springfield, OH area. This region is in the heart of Ohio, so within a short drive to many larger cities if desired. It makes an ideal place to spend a quiet day with your family. With tons of local history and many kid-friendly activities in the region, you'll love the small-town feel. Don't forget to stop by the Champion City Guide & Supply shop when you get to town for great locally made items, cool t-shirts, and of course the best information and tips for visiting the region.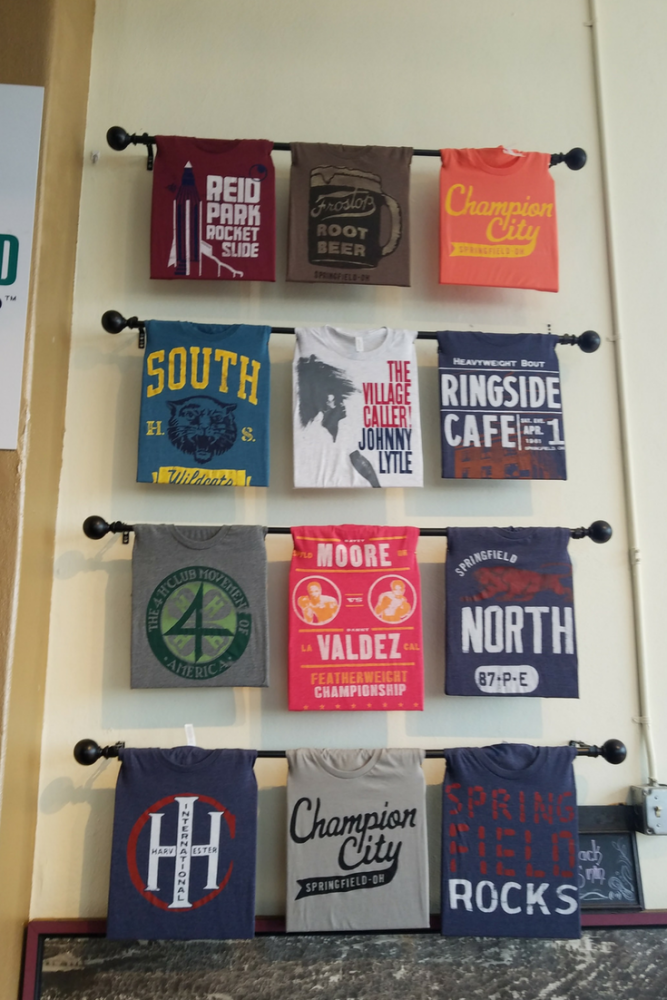 Young's Jersey Dairy:
Young's Jersey Dairy is located just outside the Springfield, OH city limits. This isn't just a dairy farm; it is an experience. They have a full restaurant The Golden Jersey Inn, the Dairy Shop with ice cream and cheese, 2 miniature golf courses, batting cages, a driving range, picnic areas, and even a petting zoo. It is definitely a place to go and spend a day with your family.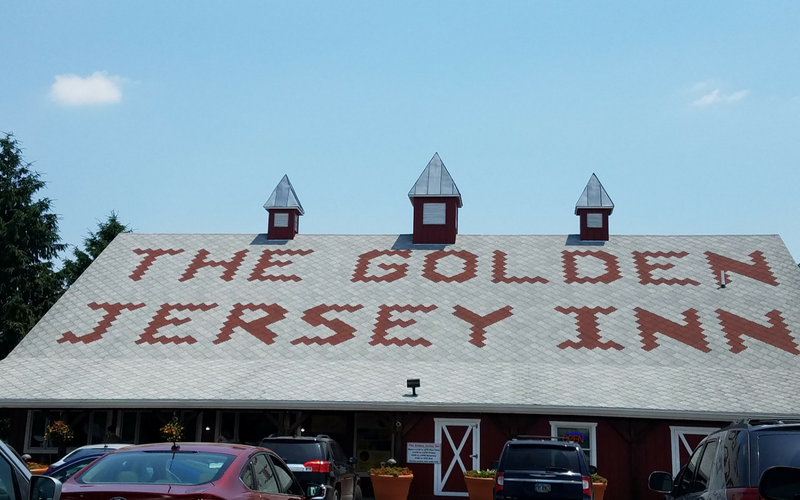 Start out with some outdoor activities. Stop in the afternoon with a nice cold treat in the Dairy Shop, and then end the day with dinner at the fantastic Golden Jersey Inn where you can have your favorite classic home-cooked foods like fried chicken, meatloaf, chicken and dumplings, and of course, their incredible sweet potato bread.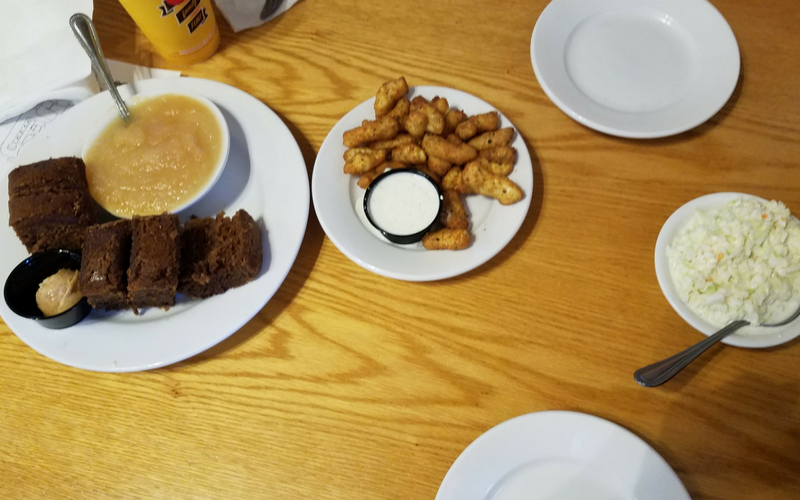 Whitewater Rafting
Springfield, OH is home to some amazing man-made whitewater rapids. Eco Sports Corridor Whitewater Park is a perfect place to stop if your family is interested in a fun wet outdoor adventure. This isn't for the younger kids, but your tween or teen can definitely participate and have fun with this summer trip down rapids.
Hartman Rock Garden
The Hartman Rock Garden is definitely something I wasn't expecting. We didn't do much research before our trip. The idea was to experience this location new and fresh. So, when we followed the GPS to this little house in a secluded neighborhood, we really didn't know what to expect. Following the handmade signs around the backside of the property, we found what can only be described as a surprisingly beautiful roadside attraction.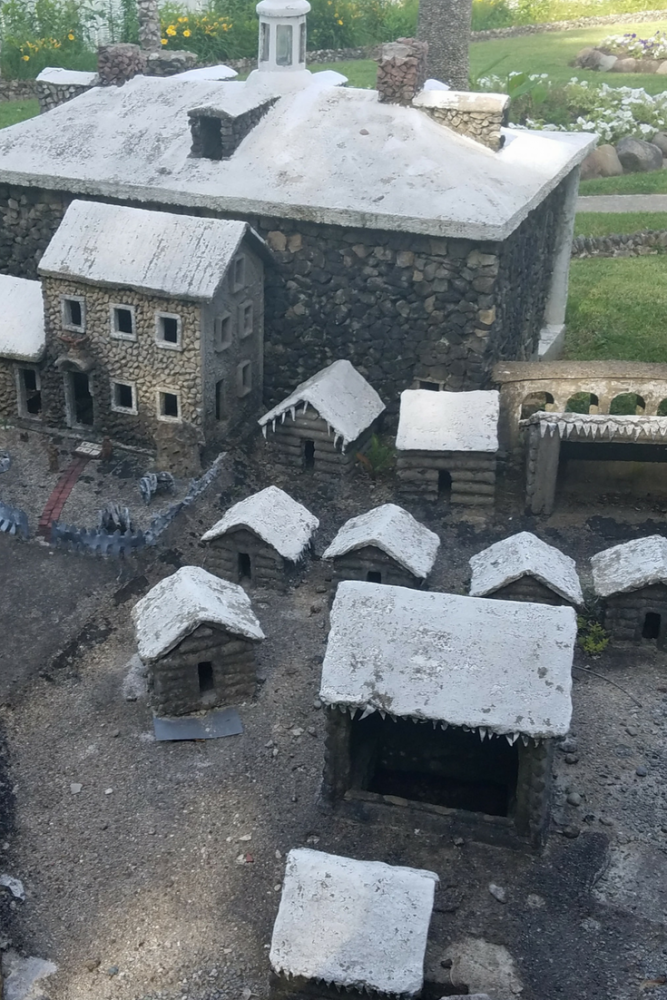 The Hartman Rock Garden started out as a backyard project by a local man who was laid off from his job in the 1940's. It has since turned into a folk-art landmark showcasing amazing miniature rock homes, historical figures, and even religious representations of things like Noah's Ark. The time and effort put into creating the pieces and the handmade figurines are astonishing. This was a hit not just with us as art lovers, but also with our son who found the location to be a really cool concept that he would love to try his hand at making at home.
Ohio Caverns
The Ohio Caverns are a tourist destination about 30 minutes away from Springfield. This beautiful stop features two main tours. The Historic Tour features more about the history of the discovery of the caverns and how things are formed. The Natural Wonders tour allows you a chance to see more of the beautiful rock formations within the Ohio Caverns.
If you are claustrophobic or struggle with walking for long periods, it may be beneficial to call ahead and reserve a special tour that is less intensive. There are a lot of steps on these tours, and some pretty tight passages. So, be aware before heading down into the caverns if those may be issues.
The cost of the tour is very reasonable, and the fact that they have a food truck on site some days along with a wonderful large gift shop makes this a perfect way to spend 2-3 hours on a hot summer day. The caverns remain in the 55 degrees range year-round, so it's ideal for cooling off with your family while learning and having fun!
Markin Farms Zipline Adventure
Located outside the city of Springfield, OH, the Markin Farms Zipline Adventure is another great option in the area that will thrill the kids. Zip lines and outdoors rope courses test their skills while also helping them to overcome fears in a safe way. For the adventurer at heart, this is an ideal place to visit!
Mike and Rosy's Deli
You have to stop for lunch sometime on your trip, and there is a great adventure to be had while you enjoy a top-notch sandwich from Mike and Rosy's Deli. This is a perfect delicatessen to visit with any sports fan. The walls of the dining room are lined with autographed pictures and jerseys from all of your favorite teams and players.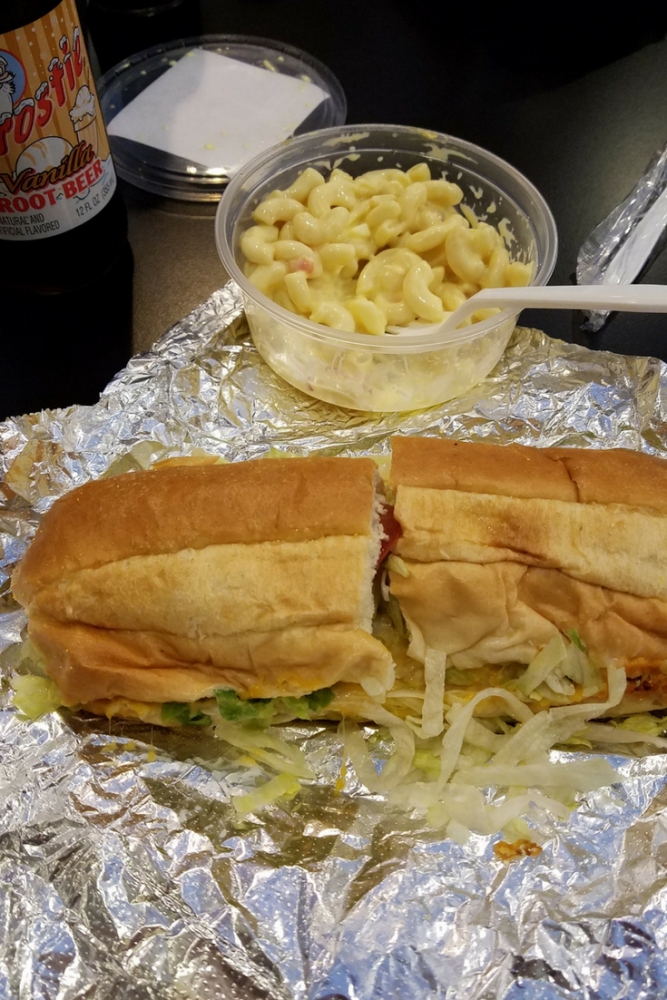 The sandwiches are made to order and offer tons of variety of fresh cut meats and cheeses. Grab some locally made potato chips or a popular Forstie's Root beer to round out your meal. Check their refrigerator case for Amish Macaroni Salad or a slice of homemade cheesecake to finish off your meal.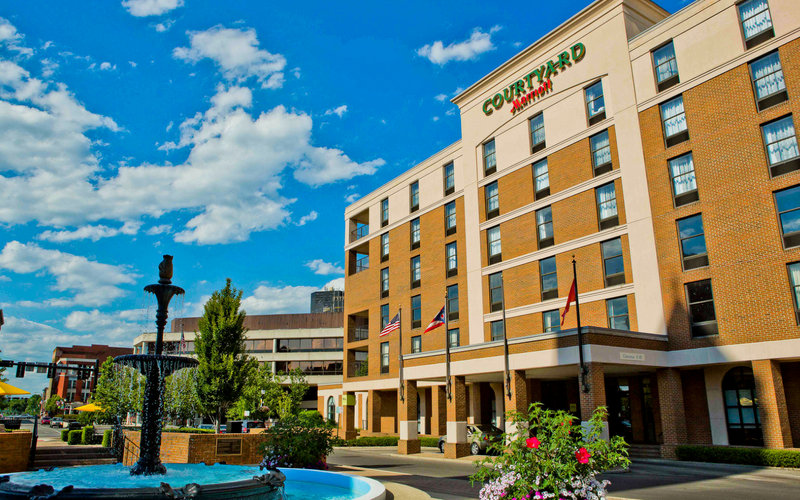 We loved our stay in Springfield, OH, and were impressed with the accommodations in the downtown Courtyard Marriott location. It was ideal for being a central place to stop and rest amidst our adventures around the town. With tons of beautiful scenery, incredible architecture, and of course, the foodie hot spots around the city, it's a perfect place to slip away for a weekend with the kids. We hope you enjoy a Family Friendly Getaway in Springfield, OH
Disclosure: The Convention and Visitors Board of Springfield, OH provided hotel accommodations, meals and activities for our review. All opinions are 100% our own.
Ohio Travel:
Why you should visit Loveland Ohio
70 Things To Do In the Cincinnati Area
Why you should take your teen on a trip every year
Family Fun at Cincinnati Zoo & Botanical Gardens – Cincinnati, OH
Tips for having fun at Kings Island
Stockpiling Moms can be found in all your favorite places. Hop on over to Instagram and follow the fun. We love posting memes, family fun, travel, and whatever we are feeling that day. Pinterest is also an amazing place to visit Stockpiling Moms. This is where you can pin all your favorite articles from our Food, Travel & Lifestyle Blog.
Melissa is a football and soccer mom who has been married to her best friend for 24 years. She loves sharing recipes, travel reviews and tips that focus on helping busy families make memories.