Does Aldi sell organic food?
One of the biggest questions we receive is does Aldi really sell organic food? Aldi has been known for its competitively low prices compared to other grocery chains over the years. Not only is it a great grocery store for the family that's on a budget, but they have also brought the product into their stores that are good for your health.
Aldi has really stepped up their approach to being more health-conscious to its consumers to meet their demands and to better compete with grocery stores like Whole Foods. Check out this information to help you decide if Aldi shopping is for you.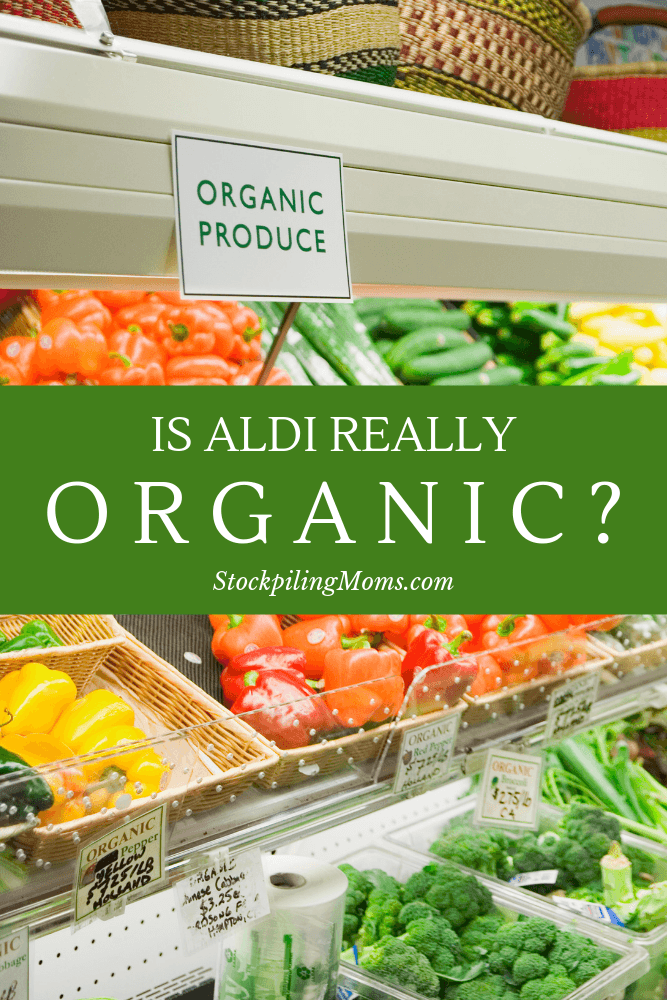 Does Aldi sell organic food?
Over the last couple of years, Aldi has cut out 8 pesticides and chemicals, along with artificial flavoring from its products. Check out the changes Aldi has made to add more organic and healthier foods to its line-up, that are at a great price too.
Organic Brands
Aldi has picked up several brands of organic food lines that are not only cheaper than the organic brands at grocery stores like Walmart and Wholefoods. However, the quality and taste is just as good. I'll even let you in on a little secret. Some of the private labeled products that Aldi sells is actually some of the same product that comes with a popular organic brand label on it. It's true. Here are a few of the main organic brand labels you will come across when you're looking to buy more organic at Aldi.
Simply Nature
Bolthouse Farms
LiveGfree
Fit&Active
Never Any!
Produce
Aldi has expanded its produce section for more locally grown and organic fruits and vegetables. They only used to have some of the basics like organic bananas, but have added some great organic choices like watermelon, sliced mango, kombucha, strawberry kefir, and guacamole.
Grocery Items
Aldi has added dozens of organic snacks, canned goods, baking goods, cereal, and much more to give more options for eating healthier. Check out this list of Organic Grocery Items at Aldi.
Meat
Aldi meat department has the brand "Never Any", which includes no growth hormones in its meat. They have ground beef, bacon, and sausage links that are healthier for you.
Dairy/Frozen
While the organic section in Aldi's dairy/frozen cases might not be large like the grocery goods, it does carry some of the essentials. With organic milk, vanilla milk, yogurt, frozen fruit, veggies, frozen treats, you can find a decent variety of snack and meal options.
Aldi is a great grocery store if you're on a tight budget and now offers great locally grown and organic foods as well. Did you already know that Aldi has taken off in this new direction? If you buy mostly organic, will you consider shopping at Aldi to save more money on great quality in their organics?
More Aldi Tips
7 Aldi Brands You Should Skip Buying
7 Keto-Friendly Foods You Can Find at Aldi
Melissa is a football and soccer mom who has been married to her best friend for 24 years. She loves sharing recipes, travel reviews and tips that focus on helping busy families make memories.