Do you have sensitive teeth?
Do you have sensitive teeth? Did you know that nearly 60 percent of Americans suffer from sensitive teeth and that only 4 in 10 of those people are satisfied with their current sensitivity solution. It is crazy but both Shelley and I fall into that category! If you are in the same boat as us you may be looking for a solution to help with your pain.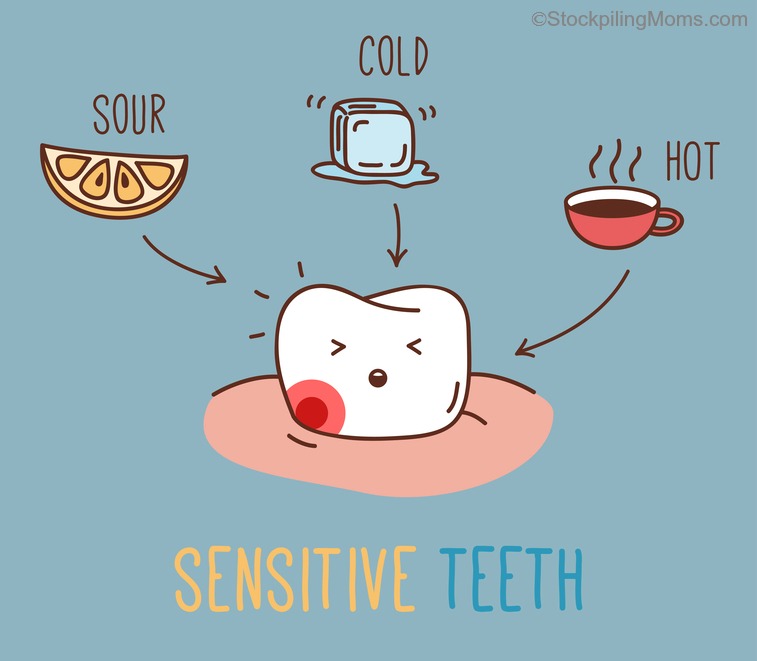 I recently was contacted by Crest and introduced to an all new product to help with tooth sensitivity. It is called Crest Sensi-Stop strips. I honestly did no research but jumped at the chance to try them because I have such sensitivity. I really suffer in the summer because I am really sensitive to citrus fruits. In the summer I have a hard time because I want fresh squeezed lemonade but it is a major trigger for me. Not only that but oranges, orange juice and grapefruit are a major trigger. After I am triggered hot and cold really bother me too! It is like a spiral of avoidance for me and when I enjoy then I am in a cycle of pain and discomfort.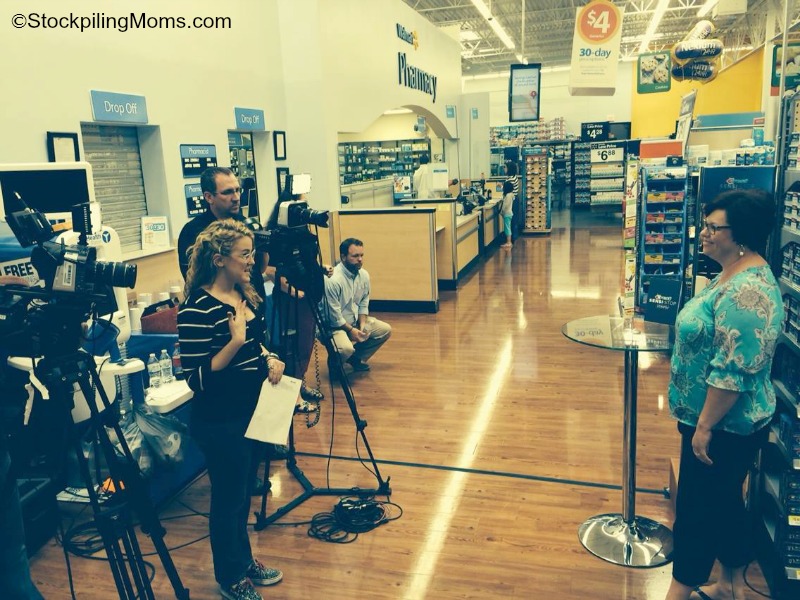 I had the opportunity to try Crest Sensi-Stop Strips hands on. It is a really easy to use product and best of all the benefit of using the product is that it lasts up to a month! I have tried other products before and this product worked faster than anything I have tried. It is applied similar to a Crest White Strip except it goes over your gum line and it only takes 10 minutes to use. Best of all you can apply to the teeth that are sensitive for you!
This product is Crest's biggest innovation ever in sensitivity relief. Crest Sensi-Stop Strips are small, flexible,
transparent strips that are applied directly to sensitive areas to alleviate pain and discomfort associated with sensitive teeth. Unlike toothpastes that take several weeks to reduce sensitivity and are required to be used two times per day, Crest Sensi-Stop Strips provide targeted, immediate relief after only one usage. I honestly would have NEVER believed it if I hadn't tried the product myself.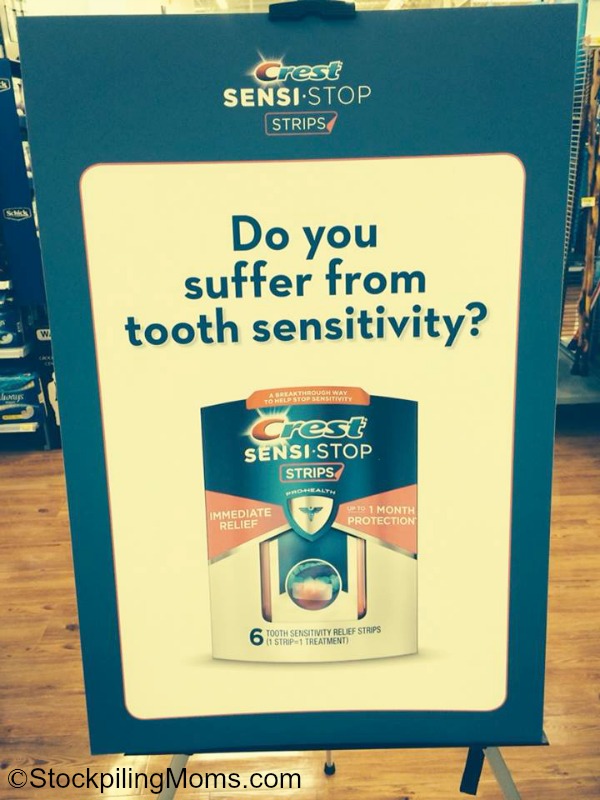 Crest Sensi-Stop Strips use the same ingredient as some professional treatments to seal dentinal tubules. Dentinal tubules are small passage ways that lead directly to nerve endings, and they can become exposed due to factors such as gum recession. Though I don't have any gum recession my teeth became really sensitive after my braces were removed. My dentist said that the best tip is avoiding triggers and using products made for sensitive teeth.
If you are like me living with sensitive teeth can impact quality of life by interrupting meals with friends and family, making it hard to maintain focus, and getting in the way of proper oral hygiene. Crest Sensi-Stop Strips can help improve your life. What I found after using just one treatment is that I was able to eat citrus fruit without pain! That is almost a miracle in my book. Each package contains six strips and lasts up to a month. I think it is a good investment and worth trying if you have teeth sensitivity.
Crest Sensi-Stop Strips will be available at retailers nationwide beginning September 2014. To learn more about Crest Sensi-Stop Strips and to pre-order, go to crest.com.
Disclosure: This is a sponsored post however all opinions are 100% my own.
Melissa is a football and soccer mom who has been married to her best friend for 24 years. She loves sharing recipes, travel reviews and tips that focus on helping busy families make memories.