Do you have a Yeast Overgrowth?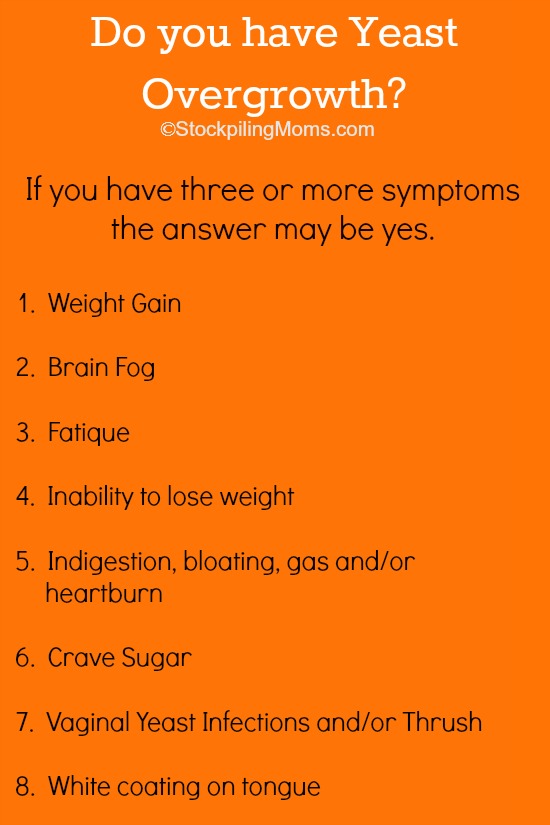 Do you have a Yeast Overgrowth? As you know I have suffered with a Yeast Overgrowth. I wanted to share with you some of the warning signs in case you might be suffering or know someone who is. I find it ironic that those who have Celiac Disease often suffer with a Yeast Overgrowth or Candida. It makes sense now to me why I might have it!
Do you have a Yeast Overgrowth?
Candida is a fungus, a form of yeast that lives in your mouth and intestines in small amounts. Its job is to aid with digestion and nutrient absorption. It is a part of your body's normal microflora the microorganisms that live in a delicate balance in your mouth, throat, gut, vagina in women, and on your skin.
Ideally, your good bacteria, bad bacteria, and Candida (among other forms of yeast, viruses, and even mites) that make up your gut microbiome exist in a balanced state. In fact, I like to think of your microbiome as a rainforest, with many different species living together in harmony. When one species gets out of balance in your rainforest, everything gets out of control. When this balance is tipped between Candida and other microorganisms, Candida overgrowth occurs. Candidiasis, or yeast overgrowth, is very common and causes Candida overgrowth symptoms such as bloating, constipation, rashes, fungal infections, fatigue, brain fog, and mood swings.
Candida Yeast Overgrowth Detox Posts:
Paleo Recipes:
Sauteed Mushrooms, Squash and Zucchini
Disclaimer: I am not a health care professional, and I am not providing medical advice. Always consult with a medical professional before you change your diet or implement a weight loss strategy.
Stockpiling Moms can be found in all your favorite places. Hop on over to Instagram and follow the fun. We love posting memes, family fun, travel, and whatever we are feeling that day. Pinterest is also an amazing place to visit Stockpiling Moms. This is where you can pin all your favorite articles from our Food, Travel & Lifestyle Blog.
Melissa is a football and soccer mom who has been married to her best friend for 24 years. She loves sharing recipes, travel reviews and tips that focus on helping busy families make memories.