Renew Life Ultimate Flora Probiotic Review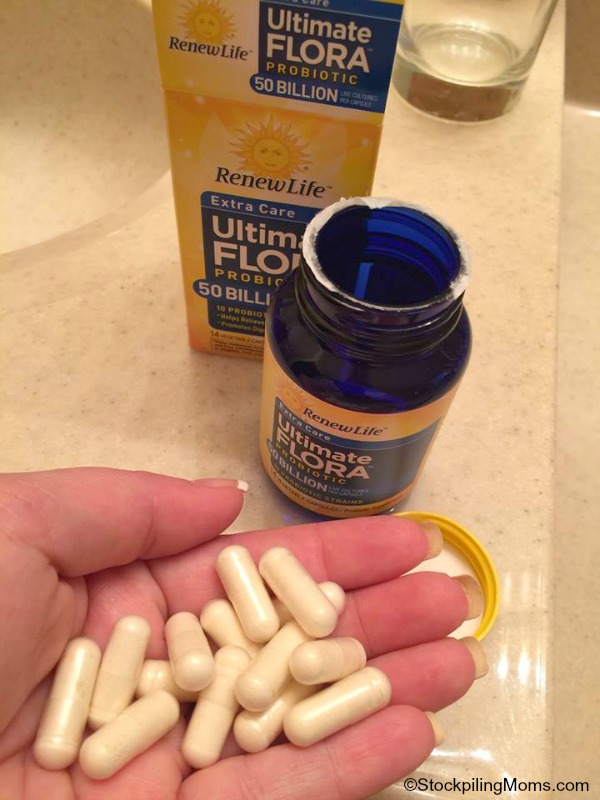 Renew Life Ultimate Flora Probiotic Review. I have been using Ultimate Flora Probiotic daily for four years. I love this brand. When they reached out asked me to take the Ultimate Flora Probiotics Challenge, I thought this is GREAT timing! I ran out of my Renew Life probiotic several weeks earlier and had started using another brand that I picked up at the grocery store. I didn't find the other brand effective and so I was interested to see if the Renew Life Ultimate Flora Probiotic would get me back on track.
Renew Life Ultimate Flora Probiotic Review:
Ultimate Flora Probiotics are celebrating 10 years of empowering better digestive health. A decade ago, Rewew Life took digestive wellness to a whole new level with the introduction of Ultimate Flora Probiotics. The strains used in Ultimate Flora Probiotic formulas are specifically selected for their digestive benefits including the relief of occasional issues like constipation, gas, and bloating, restoring intestinal flora balance, and supporting overall digestive and immune health. *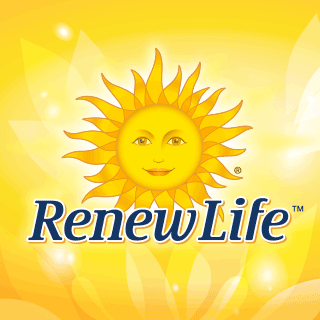 I have personally found that the daily use of probiotic has helped me with my digestive health. As you know I have Celiac Disease. I have suffered with all of the above digestive issues as a result and by taking Renew Life daily I have found that I am able to see the benefit. I take my probiotic each evening. This is how my Dr. directs me to take them. This allows the probiotic to work in the night and I generally see the benefit first thing in the morning. After running out of my Renew Life brand I purchased a store brand and after only a few days I saw that this brand was not as effective. I also didn't see the benefits that I normally saw from the Renew Life.
I decided to take the 10-day challenge to experience the Ultimate Flora difference for myself. Within two days I saw results. At the end of the 10 days, I found that I felt lighter, happier and more energized. I have actually had several people ask me if I have lost weight. I decided to get on the scale, and I had lost 2 lbs. I don't know if a coincidence was or not, but I feel better and I guess I look better too.
Renew Life Ultimate Flora is free of GMOs, wheat, gluten, soy, dairy, eggs, shellfish, tree nuts and artificial ingredients. Ultimate Flora Extra Care Probiotic is a once-daily, high-potency formula with 50 billion cultures of 10 scientifically studied strains to promote digestive and immune health and help relieve occasional digestive discomfort. The Ultimate Flora Extra Care Probiotics provides powerful digestive support to restore your body's good, natural flora. *
Did you know that you have roughly 10x more bacteria cells than human cells in your body? And that many of these bacteria live in our guts and are not only critical to our digestive and immune health, but also have a big impact on our overall health? Unfortunately, when your bacterial balance gets out of whack, you can feel tired, weighed down, bloated and constipated.
Also, when you purchase Renew Life Probiotics online you can save 10% and get FREE shipping!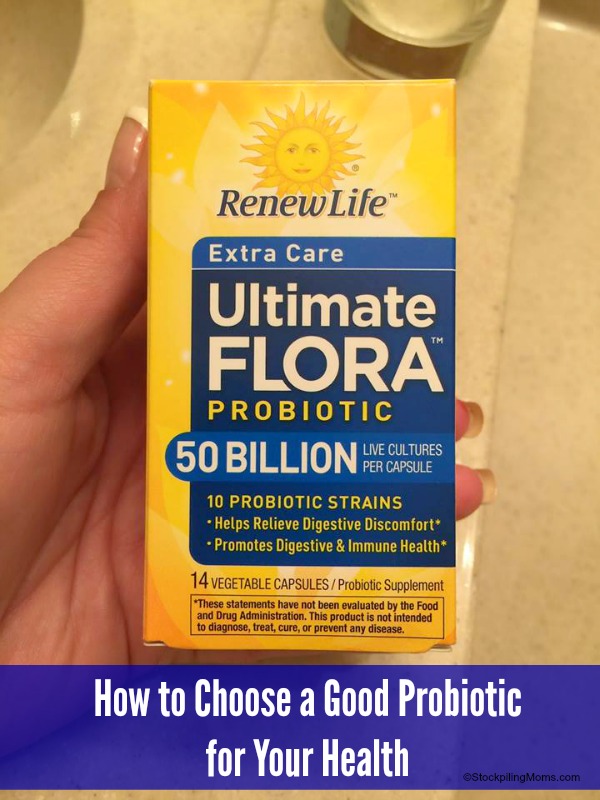 How to Choose A Good Probiotic for Your Health
*These statements have not been evaluated by the Food and Drug Administration. These products are not intended to diagnose, treat, cure, or prevent any disease.
Disclosure: I was provided a supply of Renew Life Probiotics to review and this is sponsored post however all opinions are 100% my own. I have used Renew Life brand for over 4 years and I love the personal benefits.
Melissa is a football and soccer mom who has been married to her best friend for 24 years. She loves sharing recipes, travel reviews and tips that focus on helping busy families make memories.