How To Make a Canvas Picture Holder
I love this DIY Canvas Picture Holder. I also adore projects that only take a few supplies! Create several of these adorable picture holders that allow you to easily change out the photos. Combine different patterns to create a stunning conversation piece in an room in your home. They would also make a great gift idea too!
How To Make a Canvas Picture Holder:
Supplies:
Canvas (I had a crafting fail with a previous project and am reusing this canvas!)
Fabric or contact paper (I found this great chevron print contact paper at TJ Maxx!)
Adhesive – hot glue or fabric glue
Scrap booking photo corners
Optional: Embellishments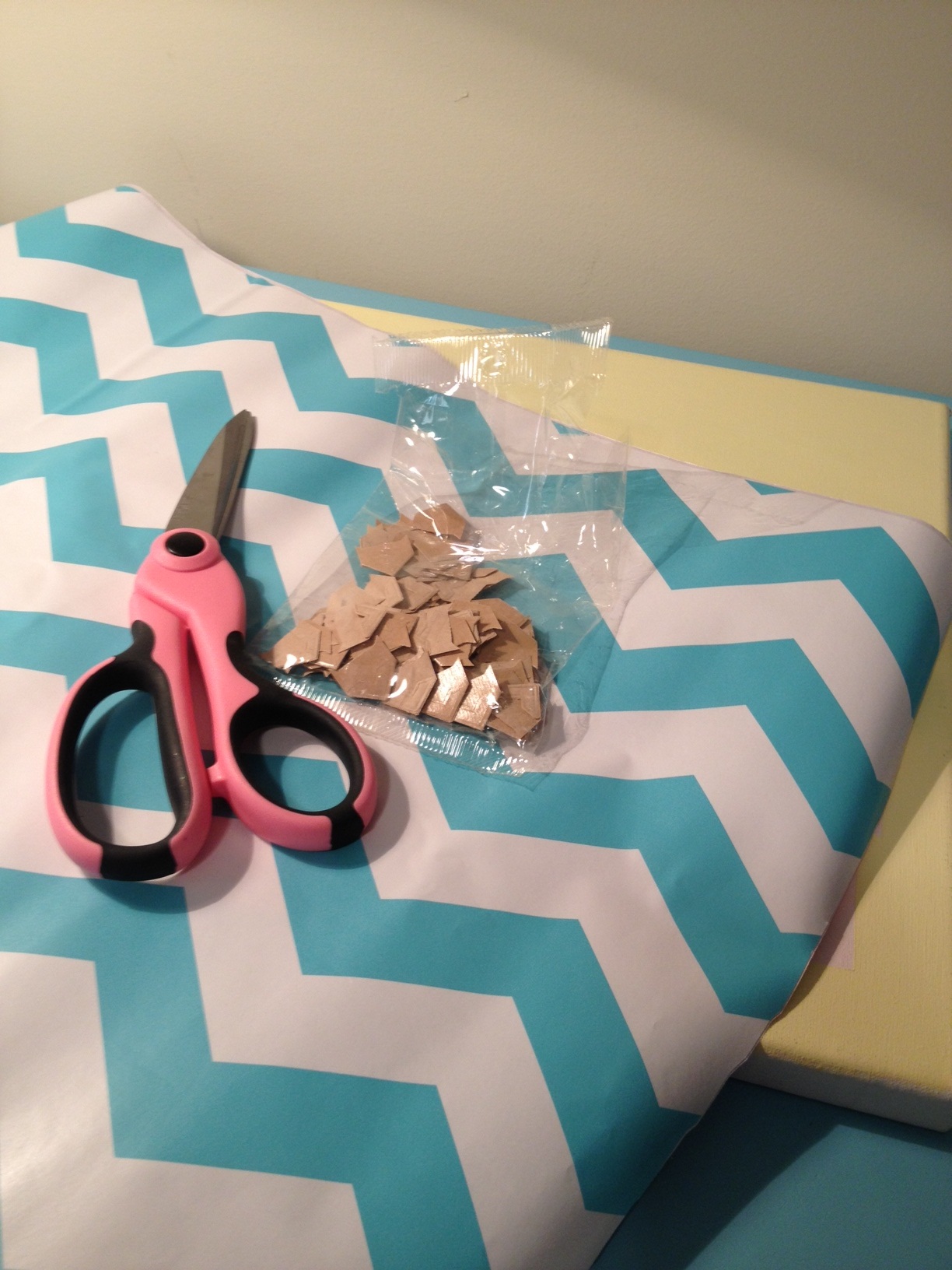 Step 1: Cut a piece of your fabric or contact paper large enough to cover your canvas and cover the edges.
Step 2: Carefully apply the contact paper to the canvas working from the center out, smoothing air bubbles out as you go.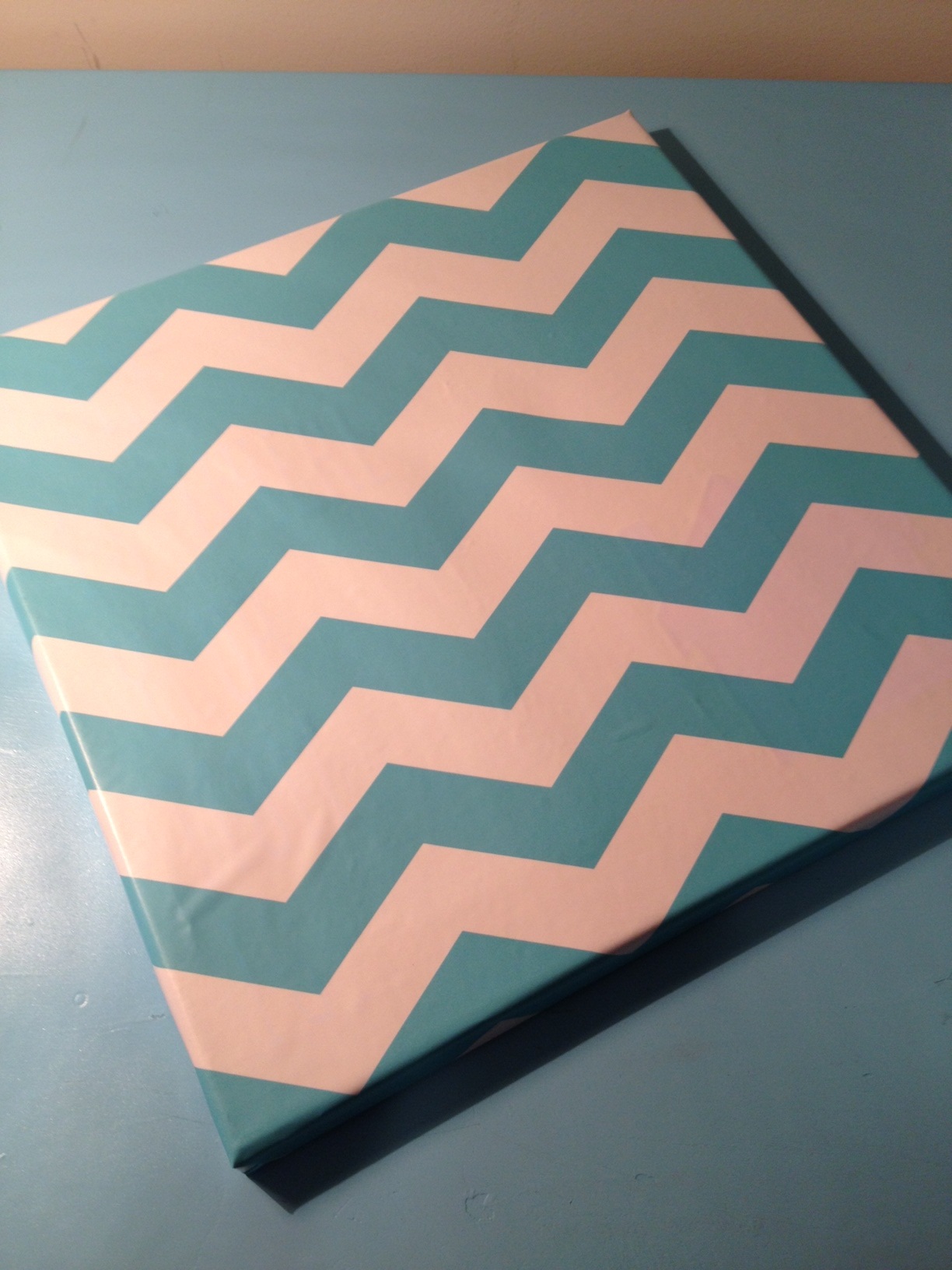 Step 3: Like you are wrapping a present, wrap the edges of your contact paper or fabric and use adhesive if you are using fabric.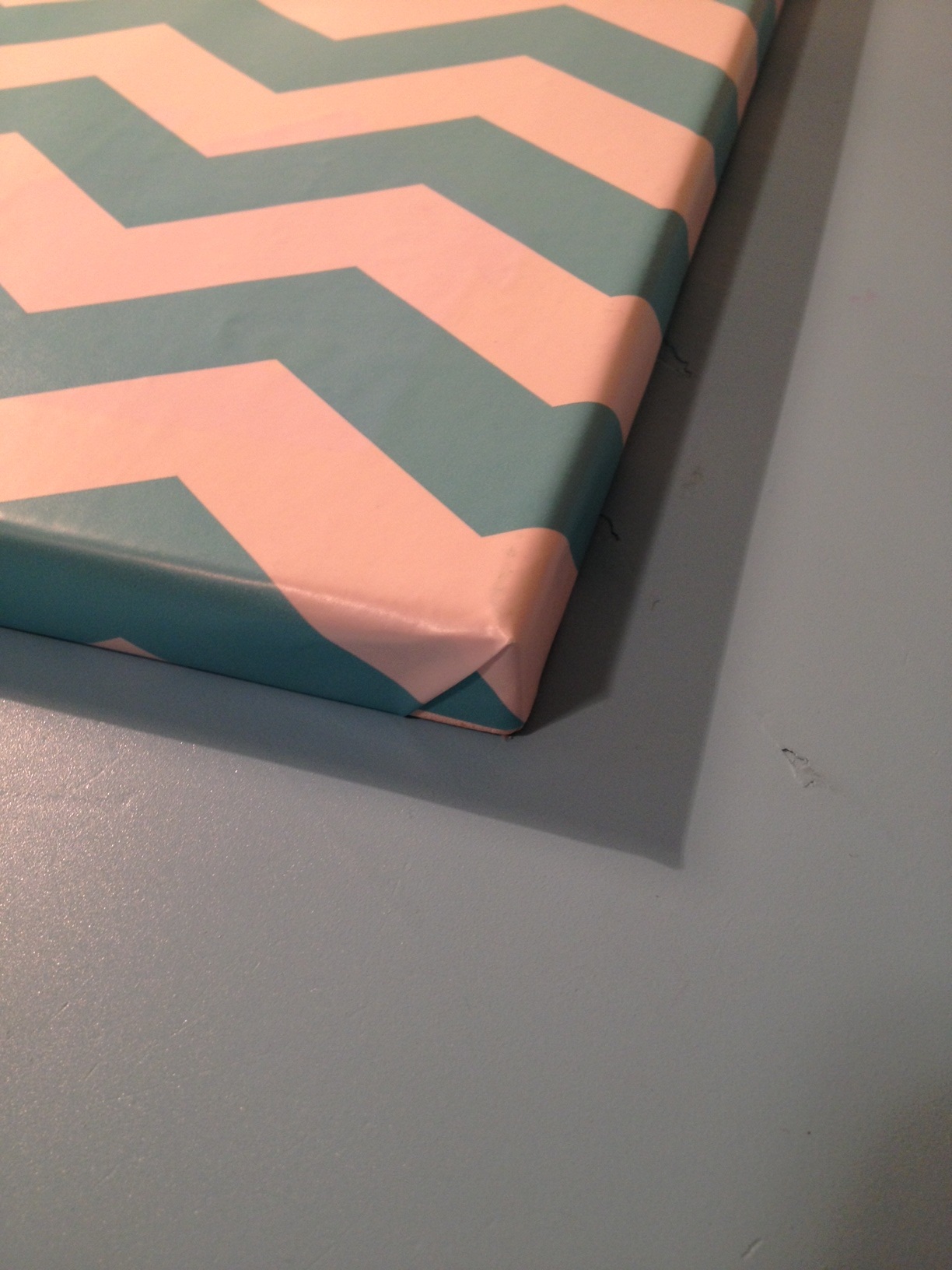 Step 4: Slip your photo inside 4 photo corners and place on canvas where you would like your picture.
Step 5: Apply adhesive to the photo corners and insert picture
Step 6: (Optional) – Add some embellishments to your frame to make it a living scrap booking work of art on your wall!
If you enjoyed this post you may like these DIY Projects: