Bub's Burgers and Ice Cream Dining Review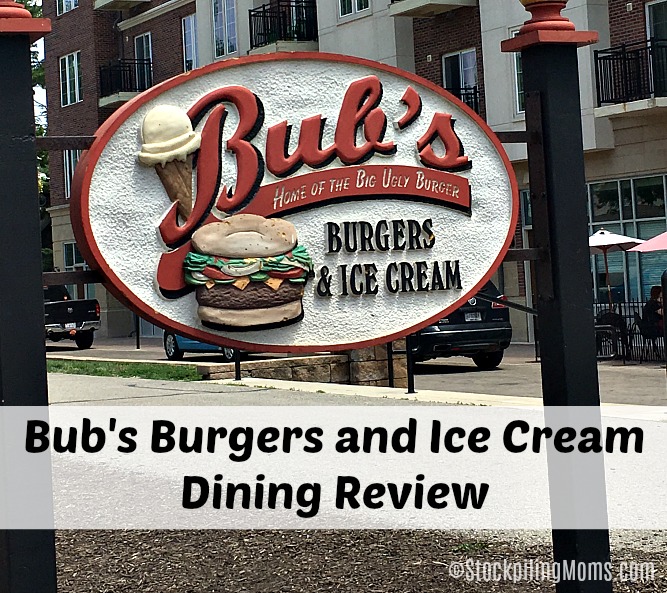 Bub's Burgers and Ice Cream Dining Review. Bub's Burgers and Ice Cream restaurant is located in Carmel, Indiana. It is a small famous restaurant known for their burgers and milk shakes. I have always wanted to visit and try it out. Well over the summer my family took a trip to Indianapolis to visit the Children's Museum. We decided to make it a weekend getaway for our boys to celebrate our middle son turning 13! He was so excited and we actually all were. It was nice to get away for a weekend. We stayed at The Drury Inn, and it did not disappoint at all. But my favorite part was eating at Bub's Burgers.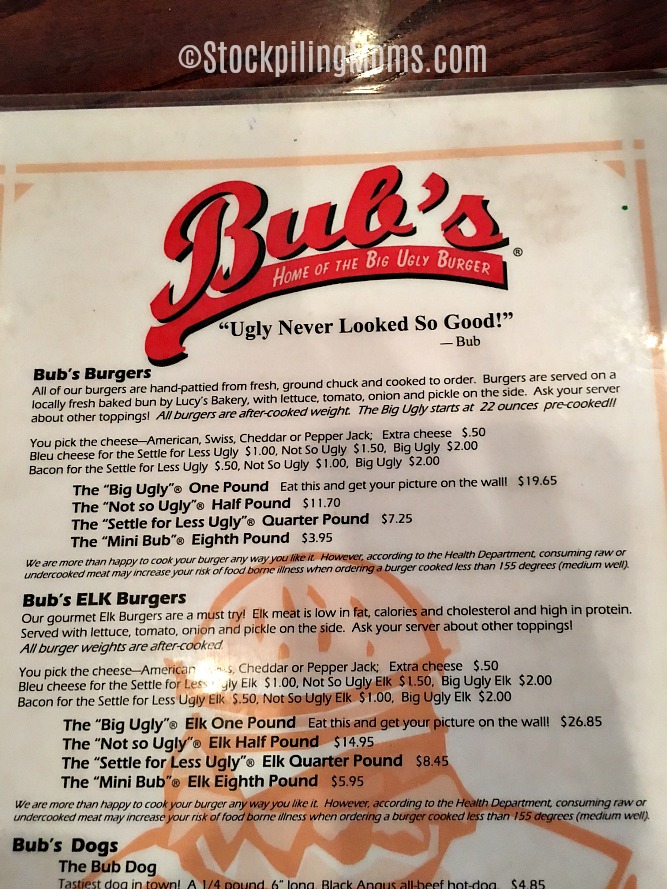 Bub's Burgers and Ice Cream Dining Review:
We were there at lunchtime, and we did have a small wait as we wanted to eat inside. They had a large crowd for lunch so I can only imagine how busy they get at dinner time. The food for lunch was delicious. Everything we had and tried was so good. There were no leftovers at our table, and we enjoyed everything. The boys loved it and they want to go again whenever we are in the area. Which we really could take a day trip there because we are only about 2 hours away.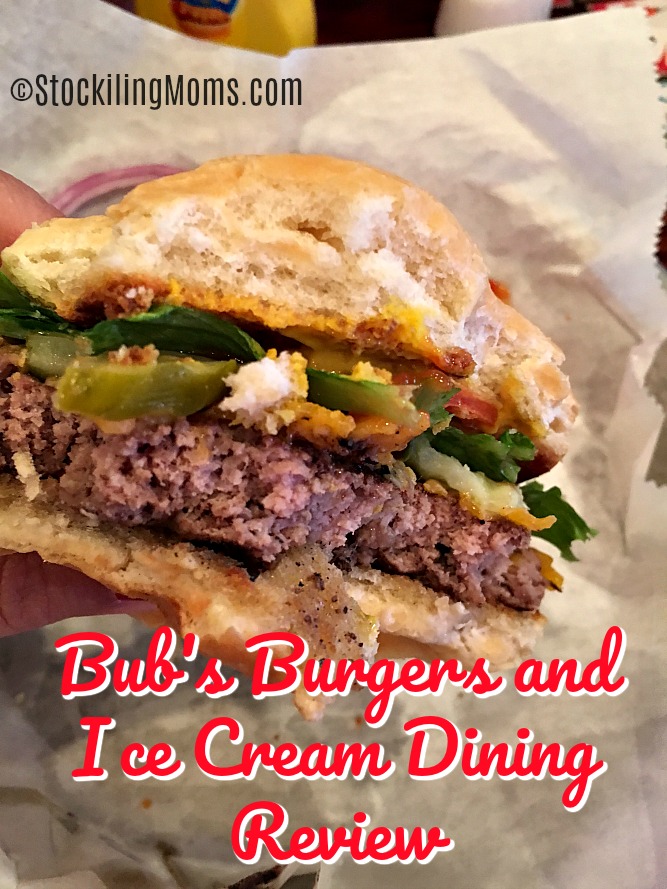 My kids loved that on every table there was a game box. We had so much fun playing while we waited on our food. I loved that the game was easy enough for my seven-year-old to play. We actually were really in to the game when our food came out.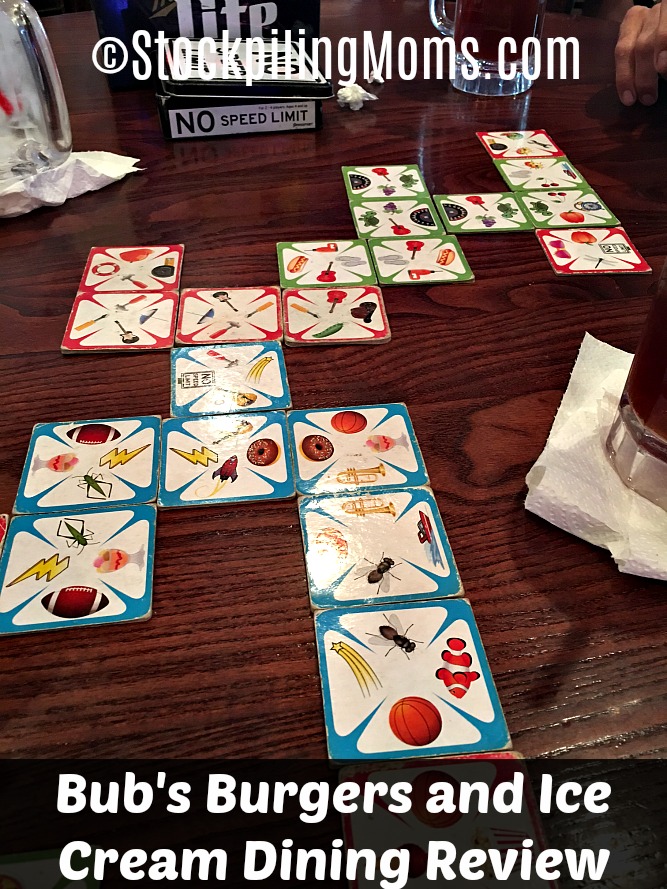 Bub's Burgers and Ice Cream is known for their Elk Burgers. My hubby tried one and he loved it! He said he has never had a burger taste as good as it. I had ordered sweet potato waffle fries to share with my husband. I also got the marshmallow cream sauce on the side to dip them in. Boy, am I glad I got it because it was delicious! Probably my favorite thing there and I will definitely order it again the next time we go.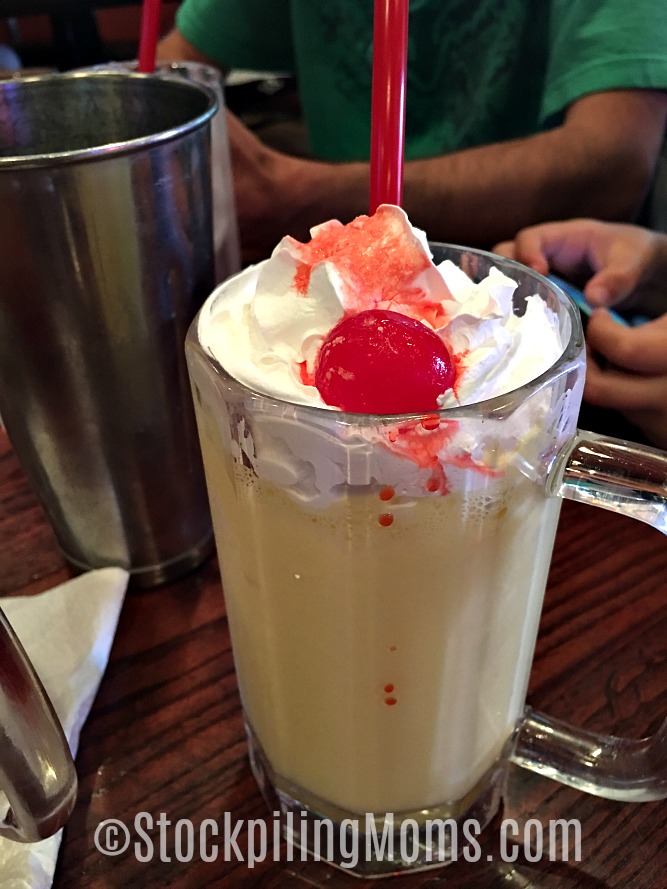 My boys bother ordered milk shakes with their meal, and they were so good, according to them. You can tell they are handmade and they bring them out in a frosted glass mug, but they also bring the container they make it in because it can not all fit into the glass. The kids loved that!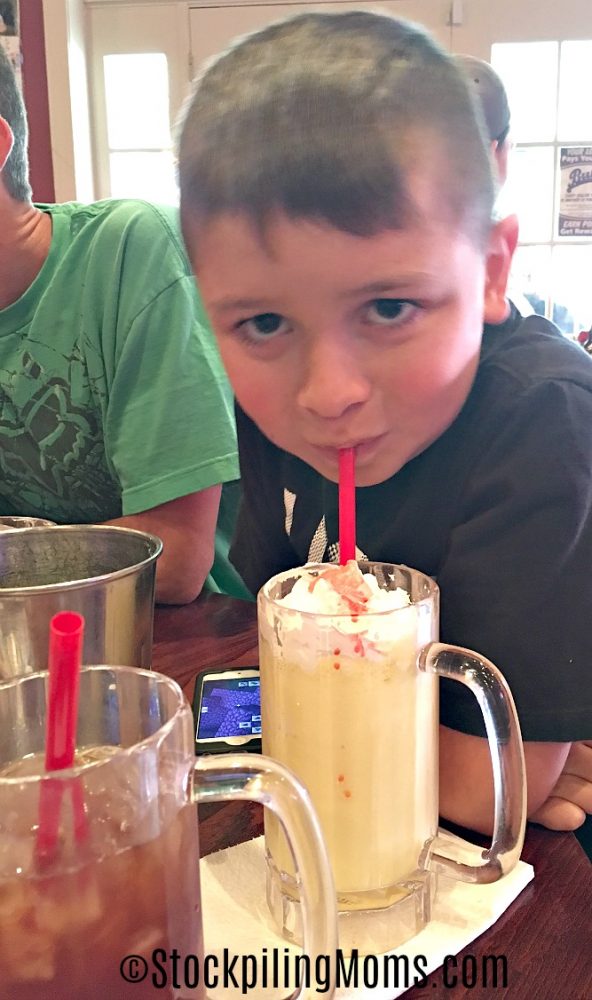 If you are ever in the area of Carmel, Indiana or close to Indianapolis be sure to drive over and give Bub's Burgers and Ice Cream a try. you will not be disappointed!
Disclosure: I was not compensated in any form for this review. My family personally paid for this dining experience and all expenses for the weekend trip. This dining review is my family's personal opinion.
More Dining Posts You May Enjoy:
T-REX Restaurant at Disney Springs
How to make Healthful choices when dining out
Shelley is a boy mom, marine wife, and is blessed with an amazing family. She loves sharing recipes, travel reviews and tips that focus on helping busy families make memories.