Best Uplifting YouTube Channels for Moms
Check out these uplifting YouTube Channels for Moms. There are truly some days that you just need a little help. When I say you need help, I mean that you just need a little uplifting message. When I'm having a bad day, I just head to YouTube and I think of all of my favorite mom channels. Of course, it's not just any channel I head to. I want the best uplifting YouTube Channels for Moms.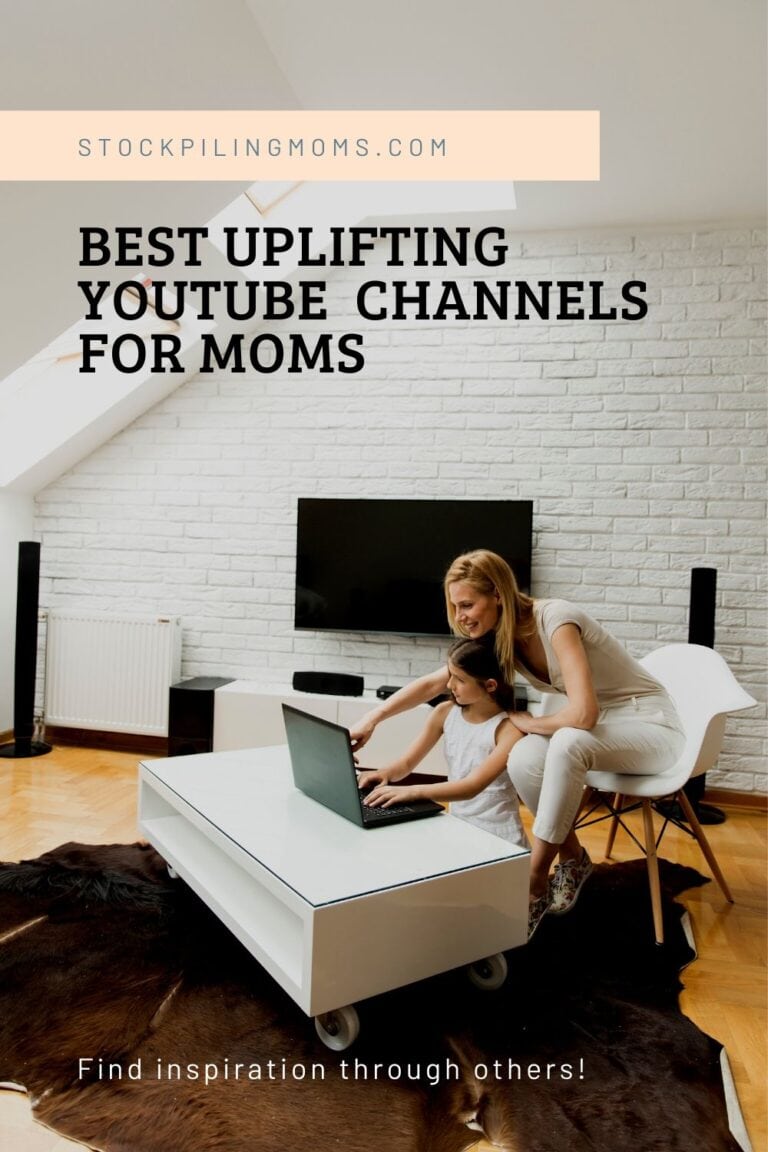 It's amazing how as a mom, your day can go from good or bad. Anything can happen in such a short period of time, sometimes you just need something to make you laugh or to make you feel better. Now, let's get on to sharing some of these YouTube channels for moms.
Best Uplifting YouTube Channels for Moms
There have been many days where I wasn't sure where I'd get my strength from. I started watching different channels on YouTube and realized this is a really good way to feel uplifted. When you surround yourself with positivity it's actually easier to be a more positive person.
John Krasinksi Some Good News
When you want to feel uplifted and happy, then you need to head to John Krasinkski's Some Good News. Sometimes you get so tired of the world's problems that you just need to have some good news. Well, John has some good news for you!
"Some Good News is a 2020 web series created and hosted by actor and filmmaker John Krasinski." If you're looking for some uplifting news, make sure you check it out!
Sometimes you just need to hear some good news and John will help you with that. He does all the hard work, so all you have to do is watch. For once, you can have some good news and laugh.
Our Tribe of Many
When you are tired of the bad news surrounding your life, then it's time to check out Our Tribe of Many. This is a YouTube channel that has so much uplifting power. It's about "an interracial and international family of eleven and here you will find videos on a wide variety of topics." You will love heading to their channel every day to see what fun they have posted for the world to check out.
They bring a focus that is all about Christ leading their lives but also shares the real moments. It isn't all unicorns and rainbows, but there is always a bright side to their stories, and the love they share as a family is always encouraging. Plus, they share tons of great recipes and frugal savings tips.
Jamerrill Stewart Large Family Table
Jamerrill Stewart has such a fun-loving attitude and she's awesome to watch. She's been a wife for 15 years and a mom of 8 for many years. If you want to feel encouraged for a while, then don't be shy about checking out her channel. You'll enjoy Janerrill Stewart's Large Family Table and her wholesome content.
She currently is sharing a lot of helpful tips around homesteading topics for those who are trying to be more resourceful due to the COVID-19 pandemic but going back through the last few years, you'll find tons of content. Homeschooling, how to work from home, tons of freezer meal challenges, and just life in a large family. Jamerril always has a positive attitude and looks to Jesus for strength.
The next time you're looking for an uplifting YouTube Channel for Moms, I hope you'll check some of these out. It's always exciting to find someone else to follow and get advice from. Here is what I look for in my YouTube channels.
Positive language

Funny demeanor

Something to teach the world

Shares about her life
As you can see, there are several reasons to watch these channels. Spend some watching these and feel your soul getting lighter.
More Encouragement for Moms
Melissa is a football and soccer mom who has been married to her best friend for 24 years. She loves sharing recipes, travel reviews and tips that focus on helping busy families make memories.