Beauty Tips From A Makeup Artist
Beauty Tips from A Makeup Artist. For the first time in my adult life, I decided to meet with a makeup artist. As you know I recently completed the Adore Your Wardrobe course online and completed my 3rd round of Whole 30.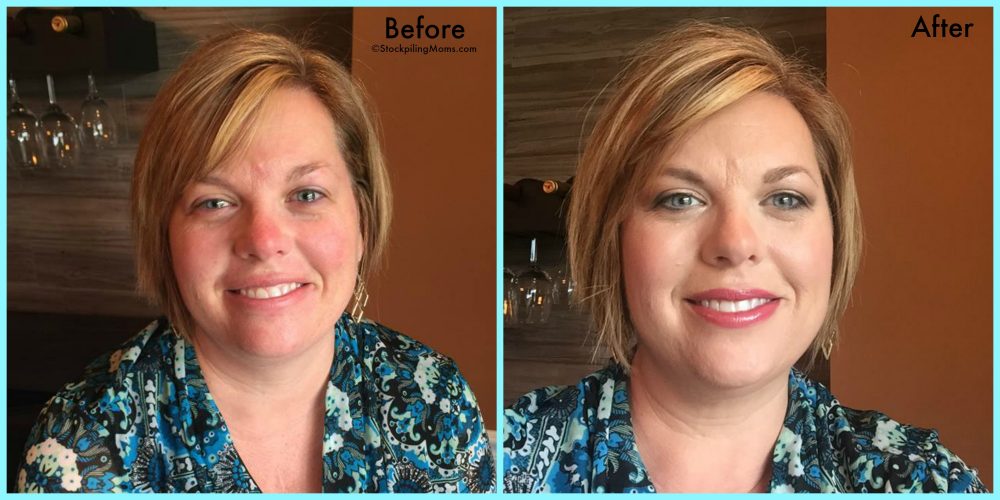 As the cherry on top, I saw that my friend Heather met with Kelly Heid and I reached out to her on instagram and thought I would love to do that too! I am so glad that I did. I learned step by step how to apply my make up from a pro. Best of all she gave me tips to help make my make up application process easy and look even better! These tips are just what I needed as I am feeling better about myself than I have in years.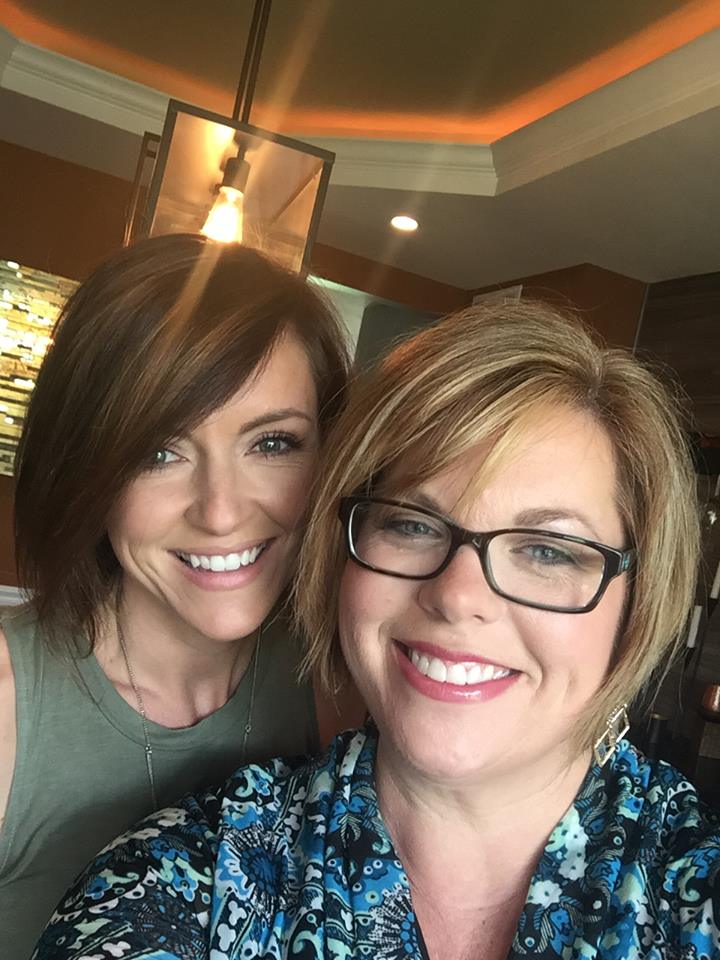 First of all, if you have never scheduled a one on one appointment with a make up artist I highly encourage you too. What I liked is that Kelly is not selling a particular brand of make up so she is 100% unbiased and not pushing a "sale" of a product on you. If you are local (in the Cincinnati area), I highly encourage you to set up an appointment with Kelly. She does make up for brides and wedding parties in addition to one on one appointments for clients.
She asked me to bring all of my own make up so that she could evaluate it and give me tips for applying. I was a little nervous but as soon as I arrived, I realized that was no reason to be. Kelly was professional and easy to talk to. She was a little surprised I think of all the product that I own. I really have had no professional training on how to apply the products so even though I own a lot I really wasn't sure I was using them correctly.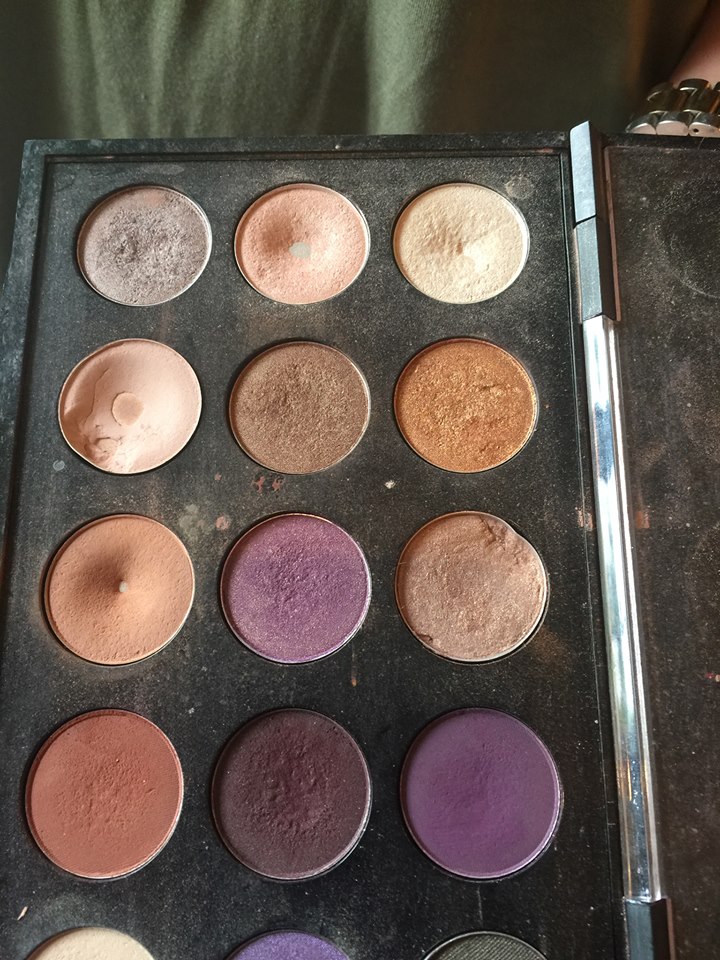 Kelly gave me some amazing beauty tips that I am going to share with you!
Beauty Tips from A Makeup Artist:
1. First of all she suggests that you match your foundation to your neck. Do not match to your arm. She also gave me the tip to pull powder down your neck so that you don't have a make up line. LOVE that!
2. When it comes to selecting a bronzer (which she loves using by the way) she suggests that you go three shades darker than your pressed powder. Do NOT use a shimmer if you are "older" because it highlights wrinkles. She also said do not apply a bronzer all over your face. It should be used to highlight and contour. She said to create a "C" or "3" starting at the top of your forehead pulling under the cheek and jaw line. She also said that you can contour down your nose and, on your cheek, and jawbone. This is a great way to make your face look a little slimmer.
3. When it comes to your eyes start with a blender shade (matte with no shimmer). She says that shimmer on the lids also make your eyes look wrinkled if you are older. She used a matte on my lid and then she swept a shimmer above the brow bone. The biggest change for me is that she suggested I use warm gold tones on my eyes. I have always used cool tones in the past. She said that the warmer golden tones would contrast my blue eyes, while the purple shades are too similar in shade to make them actually pop. I have to agree with her – she was RIGHT!
4. She suggested using brown for my bottom eyeliner and only to go 3/4 on the bottom with a tight liner in my top eyelashes going all the way across on the top. She suggested using black for the top.
5. She is a huge fan of the eyelash curler and told me that was an item I needed to add immediately. Simply place eyelashes in the curler and pump 10 times. Then apply your mascara.
6. She also suggested I purchase a blender brush for my eye shadow as it can help soften my look by using. She also suggested that I could add a darker brown in a v – and then use a blender brush when I want to showcase my eyes or I am going out in the evening or to a special event. I really like the look (see the picture below).
7. One thing that really made me take notice is that her suggestion was that I use a lighter shade on my lips both in the liner and the lipstick. She loves Jordana – Rocking Rose that you can purchase inexpensively at the Walgreen's Beauty Counter. This has been a big change for me but one that I have really liked after I got used to it. She said if you go bold on your eyes you want a softer lip and vice versa.
8. She also suggests using a dab of olive oil with q tip to remove any makeup mistakes. That is a great tip for mascara and eyeliner mistakes.
9. When it comes to concealer, she gave me two tips. #1 use concealer as a base for your eye shadow on your eye lids and #2 use under the eye but in a downward motion (lines or a v).
10. With blush she suggests that less is more. She says to apply on the cheek bone. Place 2 fingers by the nose and apply from the cheek bone back. Less is more and you can always go back and add more. She suggested that I switch from pink to peach because of the red undertone in my skin. She also said that peach goes well with fair skin and blue eyes.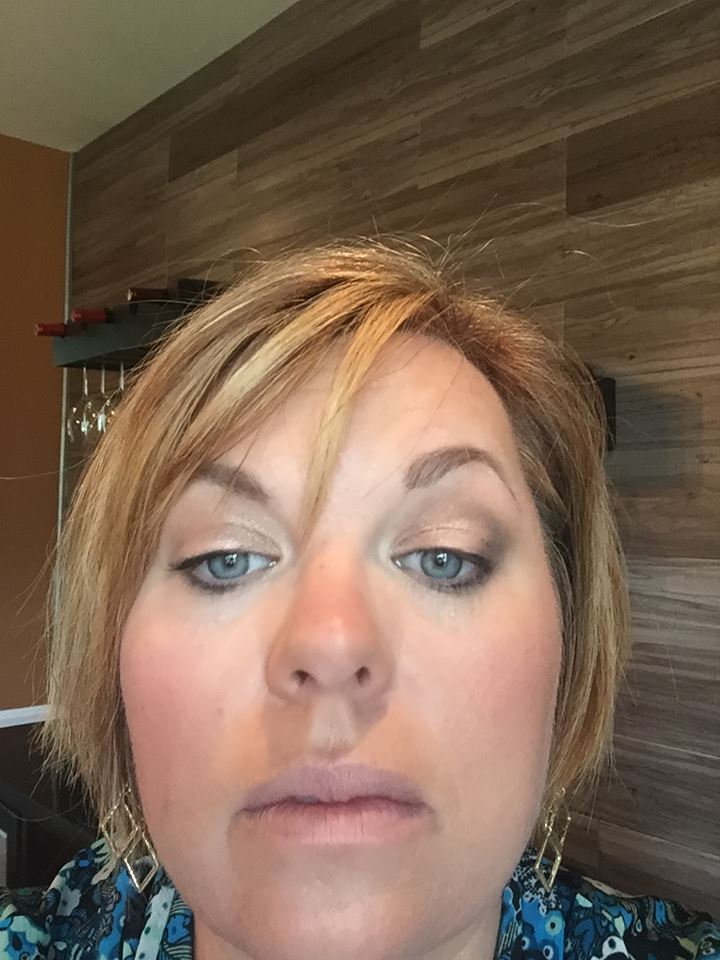 She does a fantastic job and made me look and feel beautiful. I can honestly say it was one day I that I dreaded washing my face at the end of the day. However her tips have made a big difference in my overall look and I would highly encourage every single woman to make an appointment with a professional make up artist ASAP and if you live in the Cincinnati area be sure to reach out to Make Up by Kelly Heid.
Beauty Tips:
Tips To Help Your Beauty Routine Bloom
5 Tips to Protect Blonde Hair In The Summer
How to remove blackheads naturally
Disclosure: I was provided a full makeover by Kelly at no charge however all opinions are 100% my own.
Melissa is a football and soccer mom who has been married to her best friend for 24 years. She loves sharing recipes, travel reviews and tips that focus on helping busy families make memories.