5 Tips For Listing Your Home For Sale
This week, we listed our home for sale, and since doing so we wanted to share with you 5 Tips for Listing Your Home for Sale! These suggestions will be ideal for you to make sure your home listing is perfect for attracting just the right buyer. Of course, part of this may fall on the duties of your real estate agent, and if so, you want to make sure you stay on top of them to do a good job for you.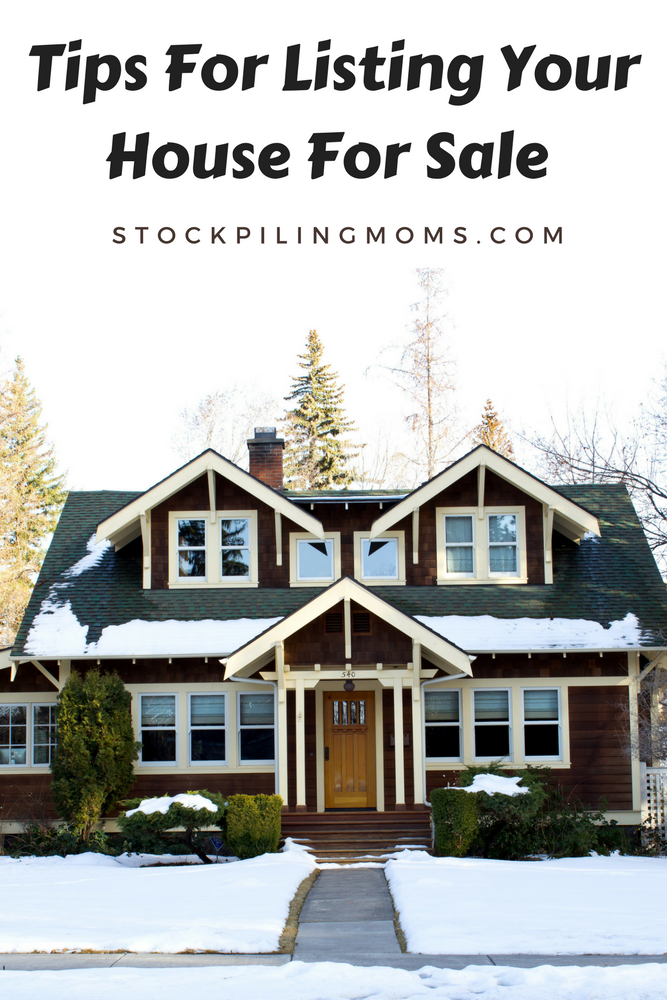 5 Tips for Listing Your Home for Sale
Take clear pictures. Quality images can really sell the home. You want to make sure you are taking not just clear pictures, but also doing so in good lighting and from various angles. More pictures are always better when you are working on a home listing. Get every room possible, and if able the attic, basement, and garage. You'll also want some good images of the outdoors and area around your home so your potential buyers can get a feel for the property.
Give a thorough description of the home. Including the basics is vital. How many bedrooms, bathrooms, and square footage is expected, but go the extra mile. Include information on things like built in bookcases, wet bar, entertainment center or gaming rooms, office space, large dining areas, or even a breakfast nook. The more detailed you are the better. If your home isn't in pristine condition, don't lie in your listing, be honest. Let the potential buyer know if the property needs a new roof or has water damage. Preferably, you would fix these issues prior to listing, but if not, be honest in your listing.
Research the market for best listing prices. Do your research ahead of time to make sure you are listing your home at the best possible price to sell. Check out the value of homes in the local neighborhood as well as the city and county you are listing in. This can help you determine if your listing price is too high or too low for the area.
Include local school information. While most real estate listing programs include this information generically, going the extra mile is always appreciated by potential buyers. Include local private schools, distances to schools, or just a listing of the area public schools within your listing.
Share your listing everywhere. To sell your home, your real estate agent will be listing your home on many venues, but you can help by also sharing that listing everywhere. If you have social media accounts, share that link and encourage your friends to share as well. You never know where a potential buyer might notice your listing and make a date to view your home.
These tips are going to make the process of selling your home easier to manage. Check out our other tips for selling and moving below!
More Home Buying or Selling Tips:
10 Places You Need To Call When You Move
Melissa is a football and soccer mom who has been married to her best friend for 24 years. She loves sharing recipes, travel reviews and tips that focus on helping busy families make memories.