20 Easy Keto Diet Lunch Recipes
Meal planning is not easy and that doesn't change because you are on the Keto Diet. You want to be sure that you are enjoying low carb/high fat lunch recipes when you are planning your meals. By using this list of 20 Easy Keto Diet lunch recipes you will find that your meal prep becomes easier! There is no reason to sacrifice flavor.
These delicious Keto Diet Lunch recipes are sure to keep you satisfied. In fact right now is a great time to get started on the Keto Diet because of all of the yummy veggies that available at the grocery and farmers market. If you are new the Keto Diet check out our Beginner Keto Meal Plan. It is a great time saver!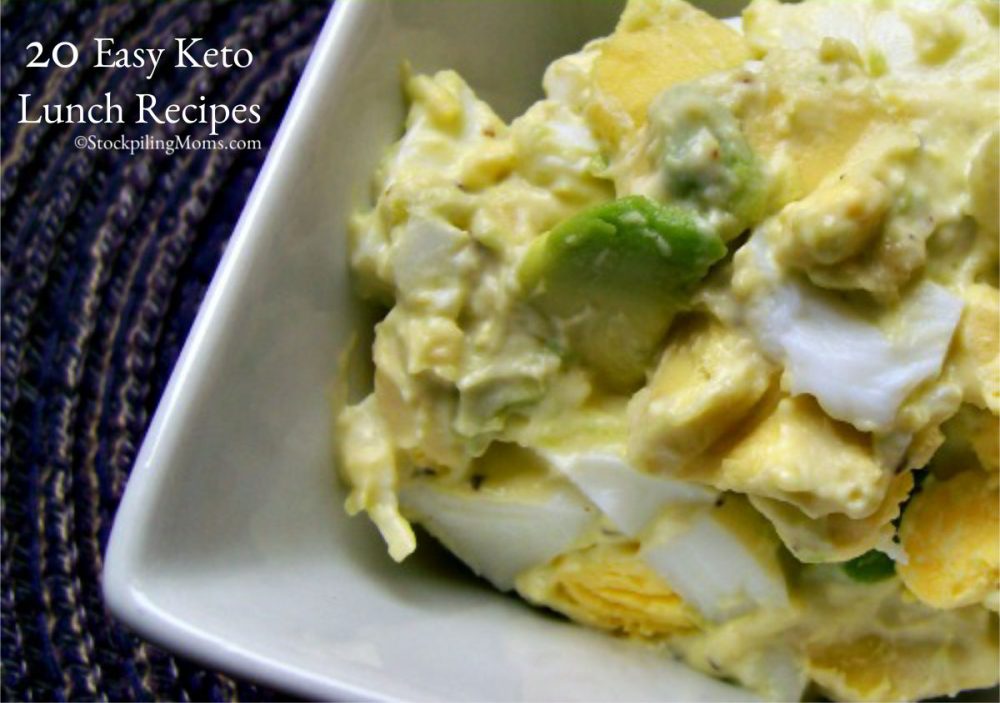 B y prepping these delicious Keto Diet lunches in advance it is a great way for me to make sure that I stay on track. You can even double a few of these an make enough for dinner for the family and for lunches too!
20 Easy Keto Diet Lunch Recipes
Philly Cheese Steak Sloppy Joes – keto
Philly Cheese Steaks Skillet Recipe – keto
Bacon Ranch Stuffed Burger – keto
Classic Egg Salad Recipe – keto
Skillet Chicken Fajitas – keto
Keto Avocado Tuna Salad Recipe
Keto Turkey and Salami Cheese Pepper Sandwich
Having these delicious Keto Diet lunch recipes on hand will be a game changer in terms of your success on the Keto Diet. You want to be sure that you stock your pantry and refrigerator full of healthy options that are low carb and high fat. One of my favorite Keto Diet Lunch recipes is the Avocado Egg Salad (which is pictured above). It is a recipe that I can prep in advance and enjoy when I am busy during the day and don't have time to stop and prepare lunch. It also keeps me satisfied and I am not temped to go out to eat.
JUST GETTING STARTED ON THE KETO DIET?
What Can You Eat on the Keto Diet?
Ultimate Keto Diet For Beginners
Melissa is a football and soccer mom who has been married to her best friend for 24 years. She loves sharing recipes, travel reviews and tips that focus on helping busy families make memories.