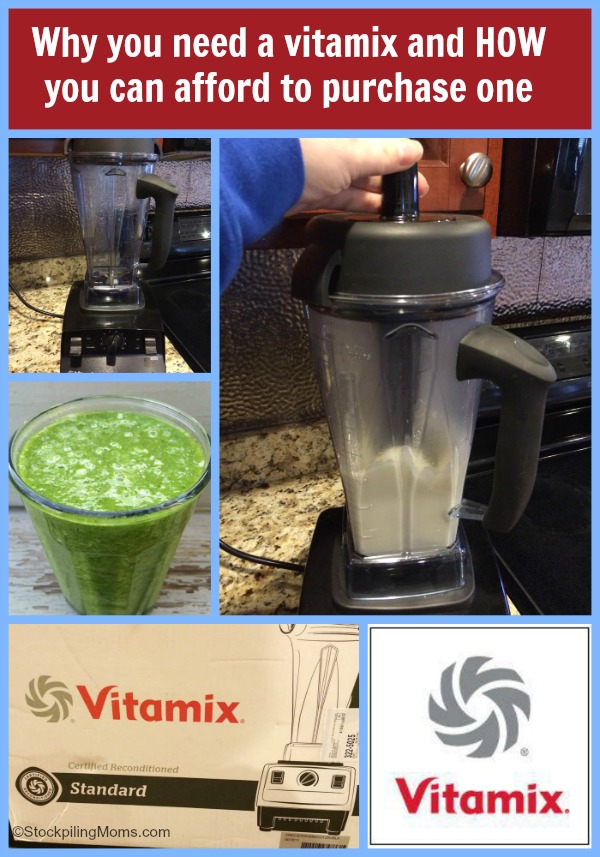 Why you need a Vitamix and how you can afford to purchase one. I have been dreaming of owning a Vitamix since 2011. My friend Christa told me about her super amazing new kitchen appliance, and I instantly became GREEN with envy (literally). She was telling me about how she could make delicious green smoothies, soups, sauces, nut butters and more. I am a bargain shopper and there was NO WAY I was going to pay so much for a small kitchen appliance. So instead, I purchased "another brand" for half the price and settled. Really, I thought I am not missing out on anything but boy was I WRONG.
Why you need a Vitamix:
Right before Christmas Vitamix sent us an email and offered to send us each a Vitamix to try for ourselves and review. I remember reading the email and thinking but I already have the "other brand". Then I heard my friend Christa screaming in my ear – "Get the Vitamix" and so I did. I was super excited to compare and see if the Vitamix was really worth the hype I keep hearing from blogger friends, online and from my friend Christa.
So, if you are thinking What in the world is a Vitamix? (Like I was 4 years ago) then this guest post written by Christa is for you.
When Christa wrote – "The Vitamix isn't a blender, it's a new way of life. If you are trying to get rid of processed foods in your life The Vitamix makes it much easier. I found myself making my own spaghetti sauce with my own garden vegetables taking no more than a minute to blend it up. I can chop up my chicken for my chicken soup straight in the Vitamix.
I can make HOT soup in less that 4 minutes using all natural ingredients which I pour right out of the container and ready to eat. One of our favorites is making fruit ice cream with nothing but frozen strawberries, sugar, and milk. I've also mixed-up quiches, pies and cakes just in my Vitamix. This is all with the wet container". I thought to myself what the heck?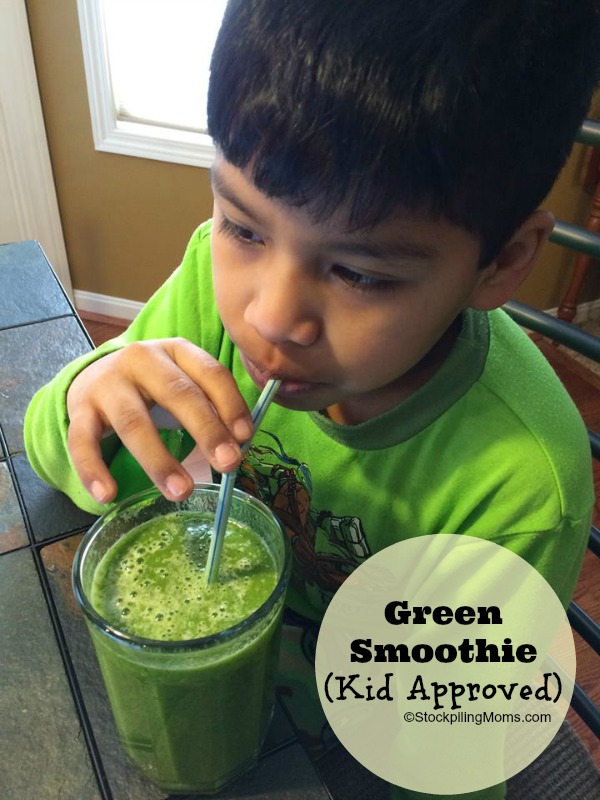 This was NO JOKE! I have been using the Vitamix for the last two months and I can honestly say that it has changed my life. I know that sounds really funny to write but it is true. I am IN LOVE with the ability to make fruit or green smoothies for breakfast or snacks. They have the smoothest consistency ever and it has been a true game changer in terms of my son. He now drinks green smoothies with no hesitation. He loves them! Not only that I love them more (and I didn't think that was possible). The other brand does an OK job but can't compare to the Vitamix.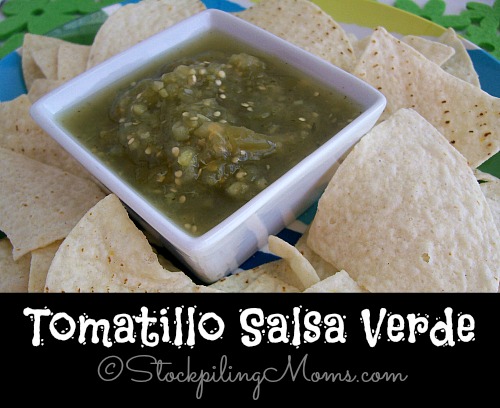 I am a huge fan of the show Chopped and now I am able to make vegetable purees, soups and sauces directly in my Vitamix and it takes literally minutes to prepare! Best of all just like Christa said you serve it directly from your container so that is saving me time and money because there are less dishes to wash.
What I didn't know four years ago is that there was a way for me to be able to afford a Vitamix without killing my budget. I didn't know that you can purchase a Vitamix Certified Reconditioned Series. This is what Vitamix sent to us and what we have been using for the past two months. Vitamix WANTS everyone to be able to afford their amazing machines!
Vitamix Certified Reconditioned Series:
With an enduring commitment to quality and durability, the Vitamix Certified Reconditioned Series offers first-class blending performance. We carefully examine each machine against our high quality standards, streamline their packaging components, and make them available to you at an unbeatable price.
Five-Year Warranty
Vitamix is proud to stand behind the unmatched durability of its machines with exceptional warranty coverage, including all parts, performance and labor for five full years. If any part of your machine needs to be repaired or replaced during that time, we will take care of it at no charge, including two-way shipping. A 3-year Extended Warranty is also available for Certified Reconditioned machines.
No Risk Guarantee
We are so certain that you will see the value and benefits of using your Vitamix machine each day, that we are happy to offer a risk-free, 30-day, in-home trial—the same guarantee that comes with new Vitamix models. If you are not completely satisfied and don't find Vitamix to meet your expectations, simply return it within 30 days for a full refund—we will even pay for return shipping. Vitamix stands behind its products and our commitment to your satisfaction is our top priority. If you wish to return a product within the 30-day trial period, contact Customer Service for a return authorization number.

The Vitamix Certified Reconditioned Series delivers premium Vitamix engineering at an affordable price, along with a lifetime of superior customer support.
Vitamix Performance. Just like a brand new model, Vitamix Certified Reconditioned machines simplify meal preparation with natural, whole-food ingredients, making a variety of smoothies, hot soups, frozen desserts, even pizza dough. All Certified Reconditioned machines have been built and reconditioned by hand in the U.S.A.
Maximum Value
In an effort to extend the greatest savings to you, Vitamix has streamlined its Certified Reconditioned product offering, grouping machines with like functionalities together, regardless of their original product names. This is why the name on reconditioned blenders' faceplates will vary. Vitamix guarantees the same quality and durability for every machine, regardless of its original name or product series.
Lifelong Relationship
When you purchase any Vitamix product, new or reconditioned, we look forward to walking with you throughout your culinary journey. We offer free, unlimited customer support for the entire life of your machine. With first-class service representatives, a corporate chef creating hundreds of delicious recipes, and thousands of Vitamix enthusiasts on our social networks, we have a fantastic team of people who are committed to helping you enjoy your Vitamix machine for years to come.
Retail Location
Visit the Vitamix Factory Store in Solon, Ohio for hands-on experience with Certified Reconditioned machines. The title "Vitamix Certified Reconditioned Machine" must be earned. Only a select few machines will pass the rigorous inspection detailed below. A significant scratch on the blender base, an unusual sound from the motor, or a date stamp more than two years old will automatically disqualify a machine, requiring it to be recycled. Once a machine has been reconditioned, two additional quality control inspections are performed before it's shipped to you. And when you join the Vitamix family, you'll get more than a blender. You'll enjoy access to free, unlimited customer support, recipes from our culinary team, and a community of Vitamix enthusiasts on our social networks.
Standards for the Vitamix Certified Reconditioned Machine
Blender Base
Blender base exterior is free of significant scratches and chips on all four sides
Four rubber feet are present and in-tact
Six-foot power cord is inspected and secured properly with clips
Switches are clean and operational
Faceplate label is present and free of scratches
Rubber centering pad is in-tact and free of significant scratches or wear
Motor and Control Panel
Variable Speed Dial is functional and responsive (when applicable)
High/Low speeds are functional (when applicable)
Pulse is functional (when applicable)
Pre-Programmed settings are functional (when applicable)
On/Off is functional
Start/Stop is functional (when applicable)
Blade
Blade is less than one year old, free of rust, dull edges, and any signs of damage, or is replaced with a new part
Blade assembly rotates easily with slight, even resistance
Blade is sanitized in high-temperature dishwasher and placed in new container shell
New container shows proper coupling and blade balance when placed on blender base
New Components
Every Certified Reconditioned Machine comes with a brand new cookbook package, container shell, two-part lid, and tamper
Any component above that does not pass inspection is replaced with a brand new part. If a part cannot be replaced, the entire unit is recycled.
I honestly would have no idea that my Vitamix wasn't brand new if the box didn't say Vitamix Certified Reconditioned Series on it. Before writing this article and sharing our opinions with you I really wanted to give my Vitamix a two-month test drive. I wanted to be sure that I loved it and would really recommend that you spend the amount of money that even the Vitamix Certified Reconditioned Series costs and at the end of the day without hesitation it is worth it.
I honestly think that it is the single most important piece of kitchen equipment in my kitchen, and I can't believe I waited 41 years to own it! If you are trying to eat healthy, make your own food at home, love green smoothies or have a desire to make your own baby food then you must consider purchasing a Vitamix. I love the money back guarantee, the warranty and the dedication that the brand has to make a quality product affordable for everyone with the reconditioned series.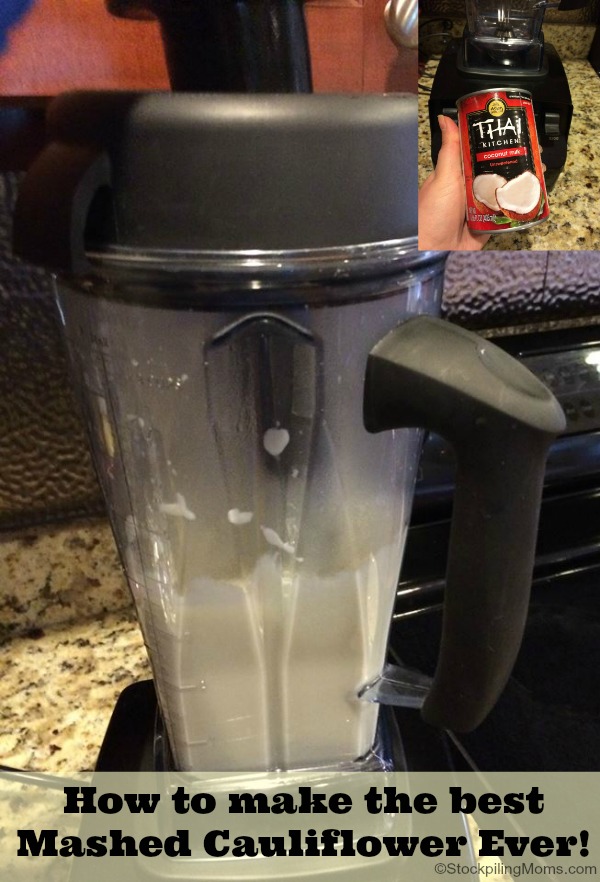 Recipes You Can Make Easily In A Vitamix:
Stockpiling Moms can be found in all your favorite places. Hop on over to Instagram and follow the fun. We love posting memes, family fun, travel, and whatever we are feeling that day. Pinterest is also an amazing place to visit Stockpiling Moms. This is where you can pin all your favorite articles from our Food, Travel & Lifestyle Blog.
Disclaimer: This is a sponsored post however all opinions are 100% our own. I am in love with the Vitamix and I am thankful for the opportunity to review and share this brand with you.
Melissa is a football and soccer mom who has been married to her best friend for 24 years. She loves sharing recipes, travel reviews and tips that focus on helping busy families make memories.