Ultimate List of Mix Recipes
Today I am sharing my Ultimate List of Mix Recipes. Being gluten-free means I have to make a lot of things from scratch. Included in this list are mixes for seasonings. It is shocking how many have ingredients that are bad for those with Celiac disease or gluten sensitivity. So, I have made a lot of homemade mixes for things you would normally buy in stores.
This list also includes some of my favorite soup and baking mixes. Not all of these are gluten-free, but you can easily adjust if needed!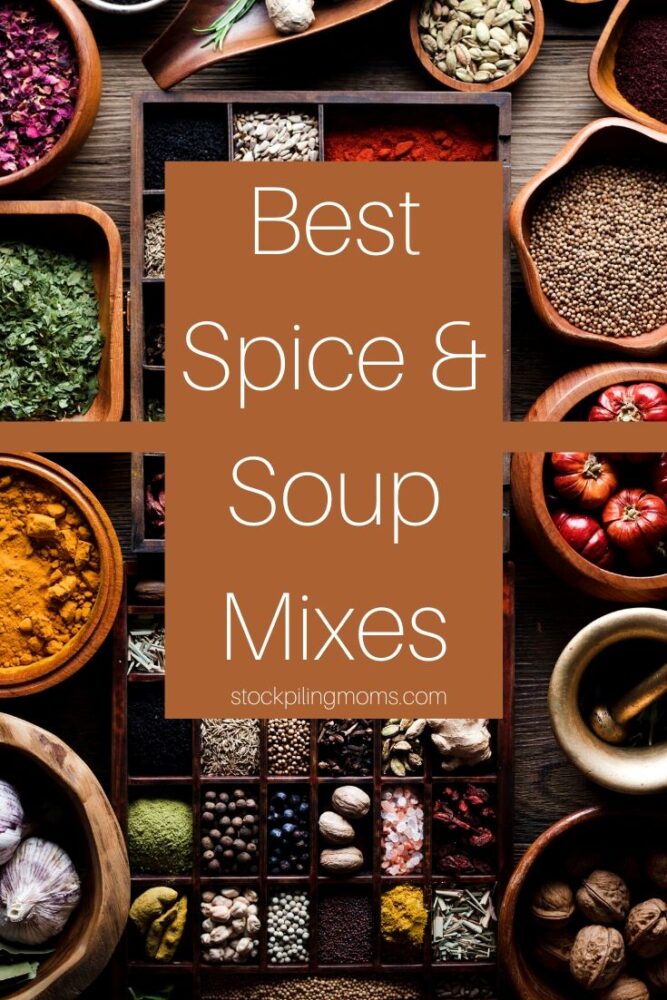 Ultimate List of DIY Cooking Mixes
If you don't have the right spice mix on hand for dinner, don't worry! The list of great spices below will help fill in the gaps of almost any mix you need. Easy to make blends make it easy to keep just what you need on hand all the time, and never worry about it going to waste.
Seasoning Blends
Why make spice blends when they are so easy to find in the store? Often we only have a few recipes that use a particular blend, and while we enjoy it, the jar is pricey for being used only a few times a year. Instead, using spices and herbs we keep on hand for many recipes is a great way to make our own, and no waste or added expense.
Soup Mix Recipes
Soup mixes are typically made for gifting, but I also like to keep a few jars of these in my own pantry for fast and easy "dump and go" meals. Sometimes, you just need soup, and these mixes make it easy to whip up from scratch soup without a ton of work.
Baked Goods Mixes
We all love the convenience of mixes from the baking aisle at the grocery store, but sometimes, it's nice to just make something from scratch. These recipes are for a few of the basic items you might normally pick up already prepared. It's also handy to have these on hand if you run out of the already made options.
Have fun making your own great mixes! Use different choices from this list to build your own pantry, or to gift to friends and family.
Melissa is a football and soccer mom who has been married to her best friend for 24 years. She loves sharing recipes, travel reviews and tips that focus on helping busy families make memories.