Things to Do in Red River Gorge KY
Are you looking for Things to do in Red River Gorge KY? We just recently visited and we have some great ideas to share with you.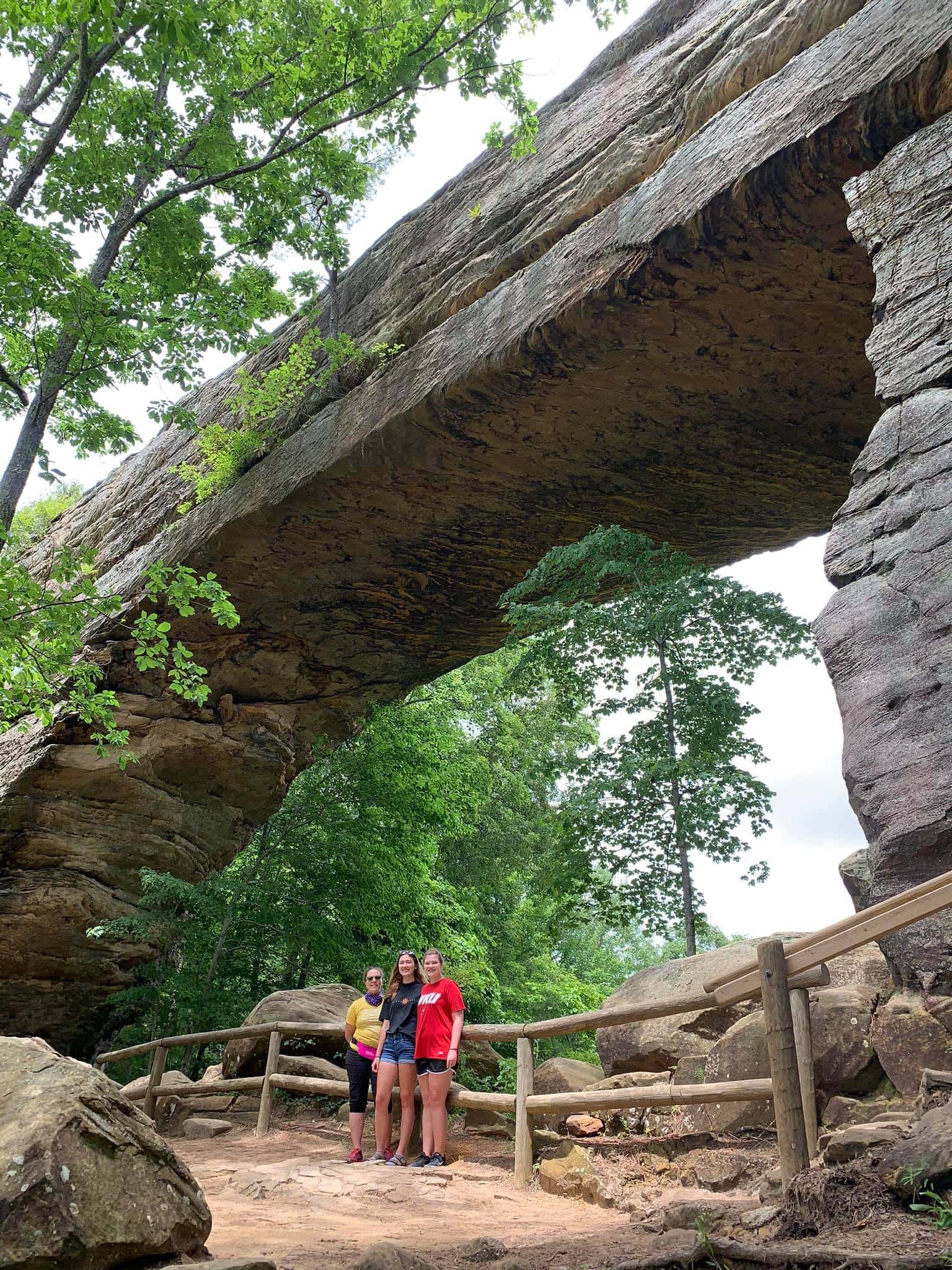 Trust me on this one. Red River Gorge spans over 5 counties. If you go for one day that is not going to be long enough. We stayed at the Cliffview Retreat and loved it. Our only regret was that 2 nights wasn't enough either. There is a lot of ground to cover. This is the highlight reel of what we think the BEST is to do in Red River Gorge.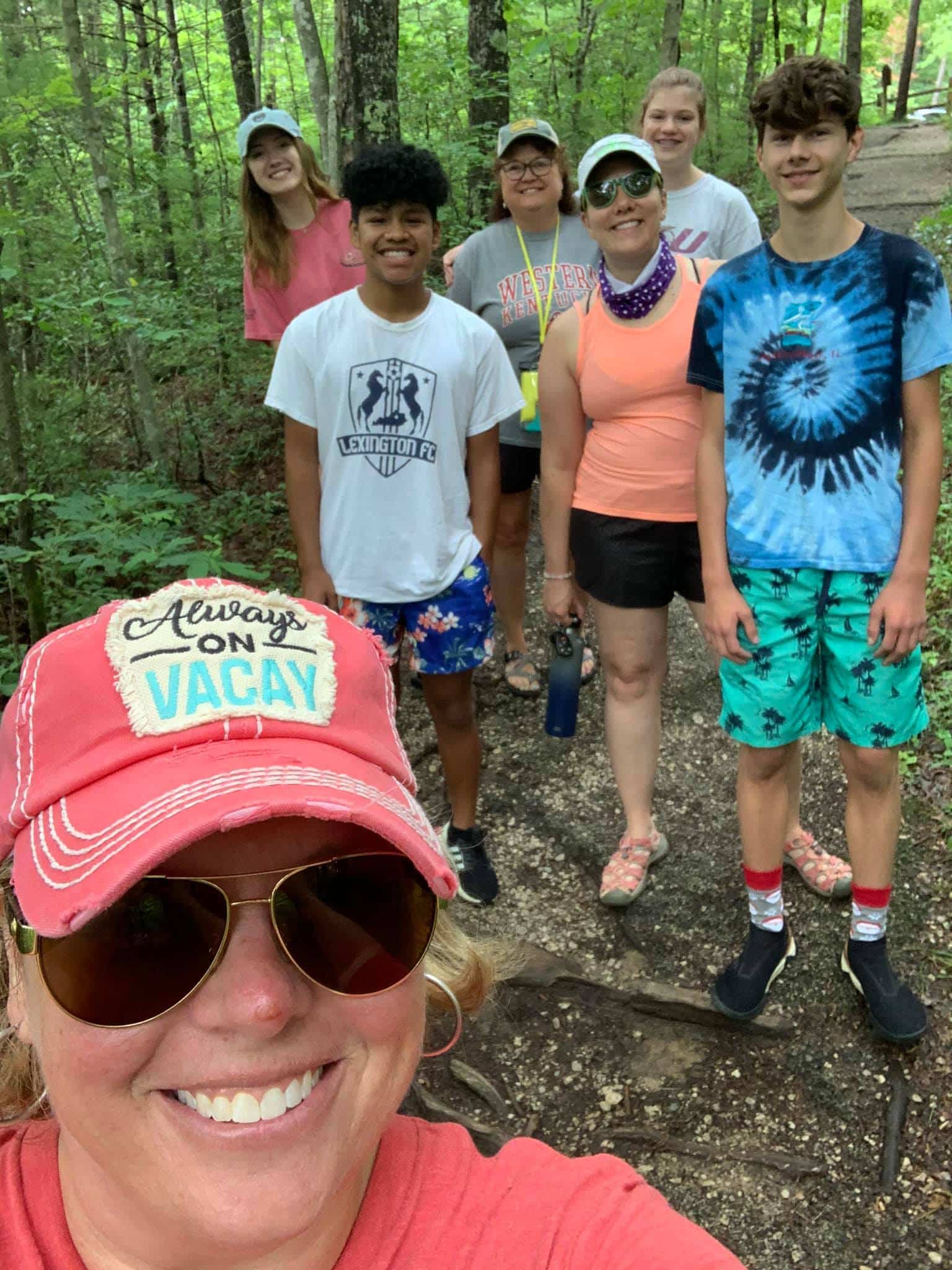 With more than 100 natural sandstone arches found in the 40,000 acres at the Red River Gorge you will find beauty everywhere you look. There are over 70 miles of trails to hike. It is a great day trip from Lexington, Louisville or Cincinnati.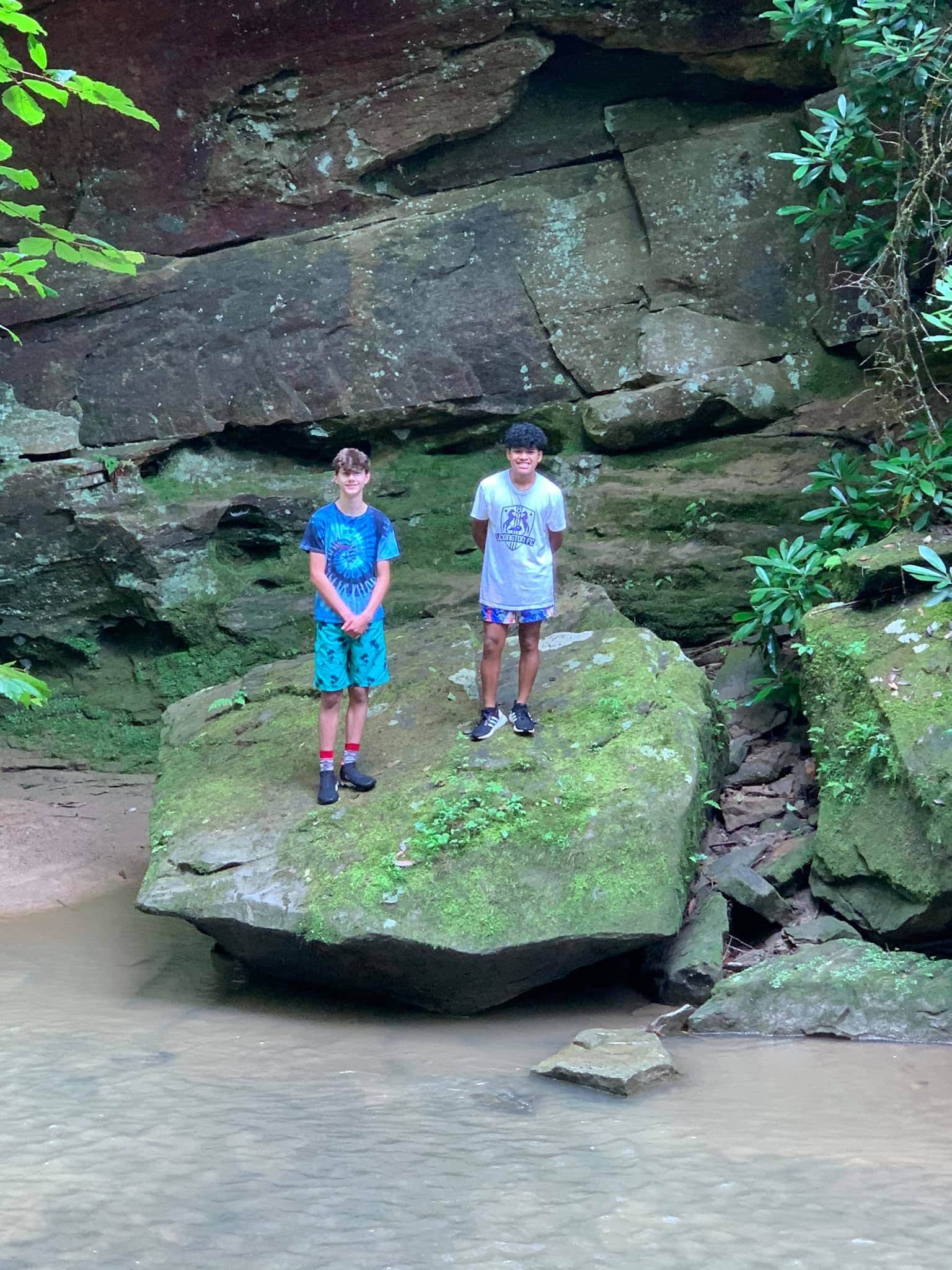 Things To Do in Red River Gorge:
There is so much to see and do. Here are our favorites! We hope you enjoy this list. It is a great place to start planning for your next trip.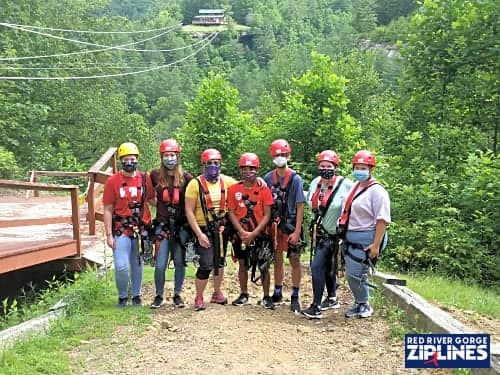 Red River Gorge Zipline Tours – Seriously so much fun! This is adventure the whole family will love. Enjoy ziplining on a 5 line course that takes you on a 3 line canopy tour through the trees. Ziplining reaches heights of 350 feet and lengths of 1,000 and 2,000 feet as your soar up to 55 MPH over the Cowan Fork Gorge. The views are breathtaking and it is a true adventure. You must do this while you are in town.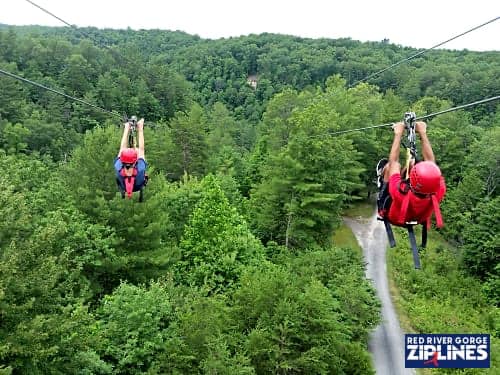 Nada Tunnel – This is a must see. Also known as The Gateway to The Red River Gorge is a must-see when taking a vacation in Red River Gorge. A 900 ft. tunnel located along Rt. 77. Built in the early 1900's, this one lane tunnel once provided railroad transport of timber from the Gorge. It is breathtaking!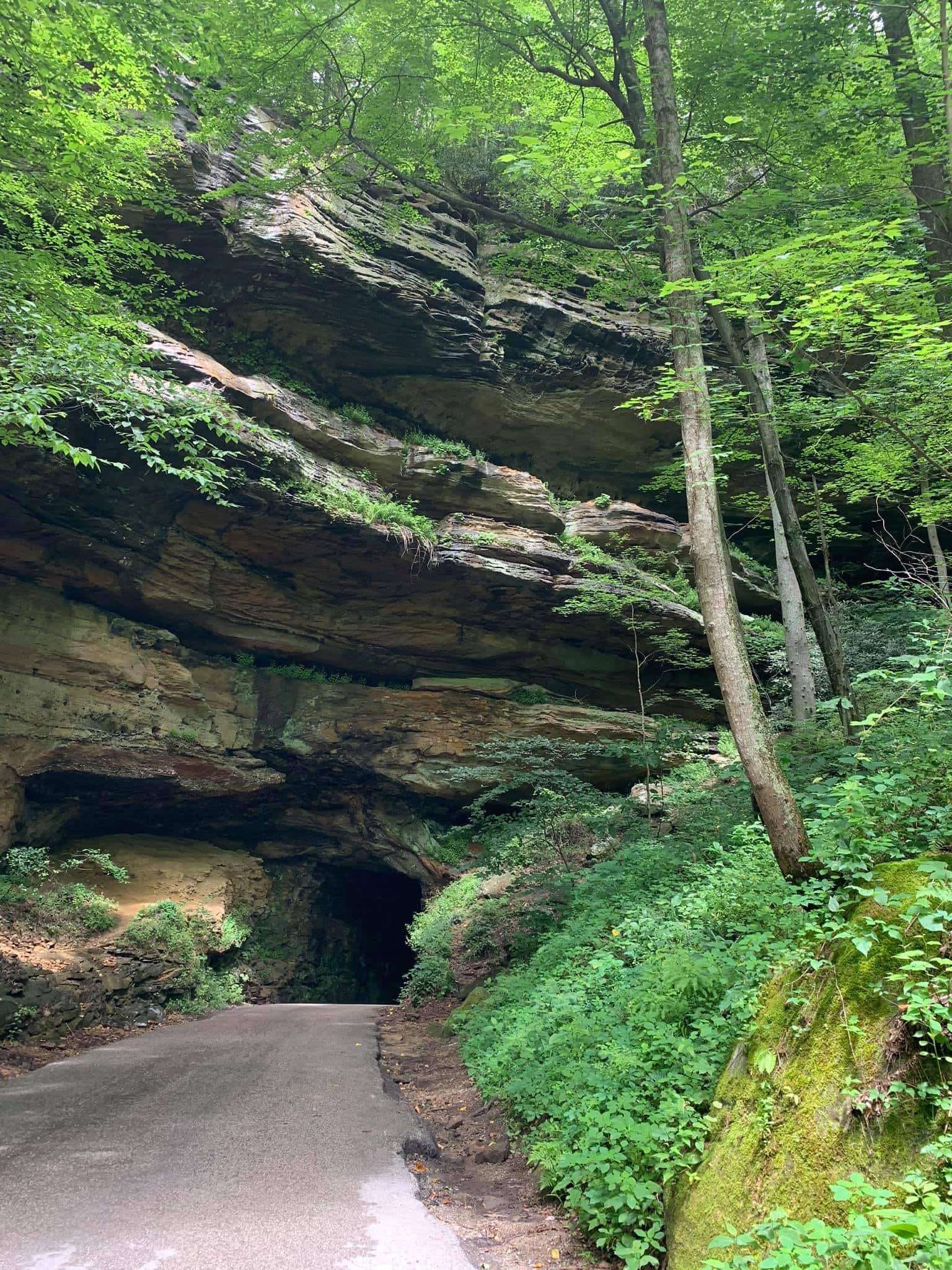 Creation Falls – Hike to a beautiful waterfall via the Rock Bridge Trail to see these falls. It is a 1.3 mile hike roundtrip. It is a loop trail and I would suggest taking plenty of water with you. I am not an experienced hiker and I was able to complete it without any problem. Creation falls is worth the hike. It is simply breathtaking and it is located at the 1/2 way point. This trail was maintained well. This is considered a moderate hiking trail.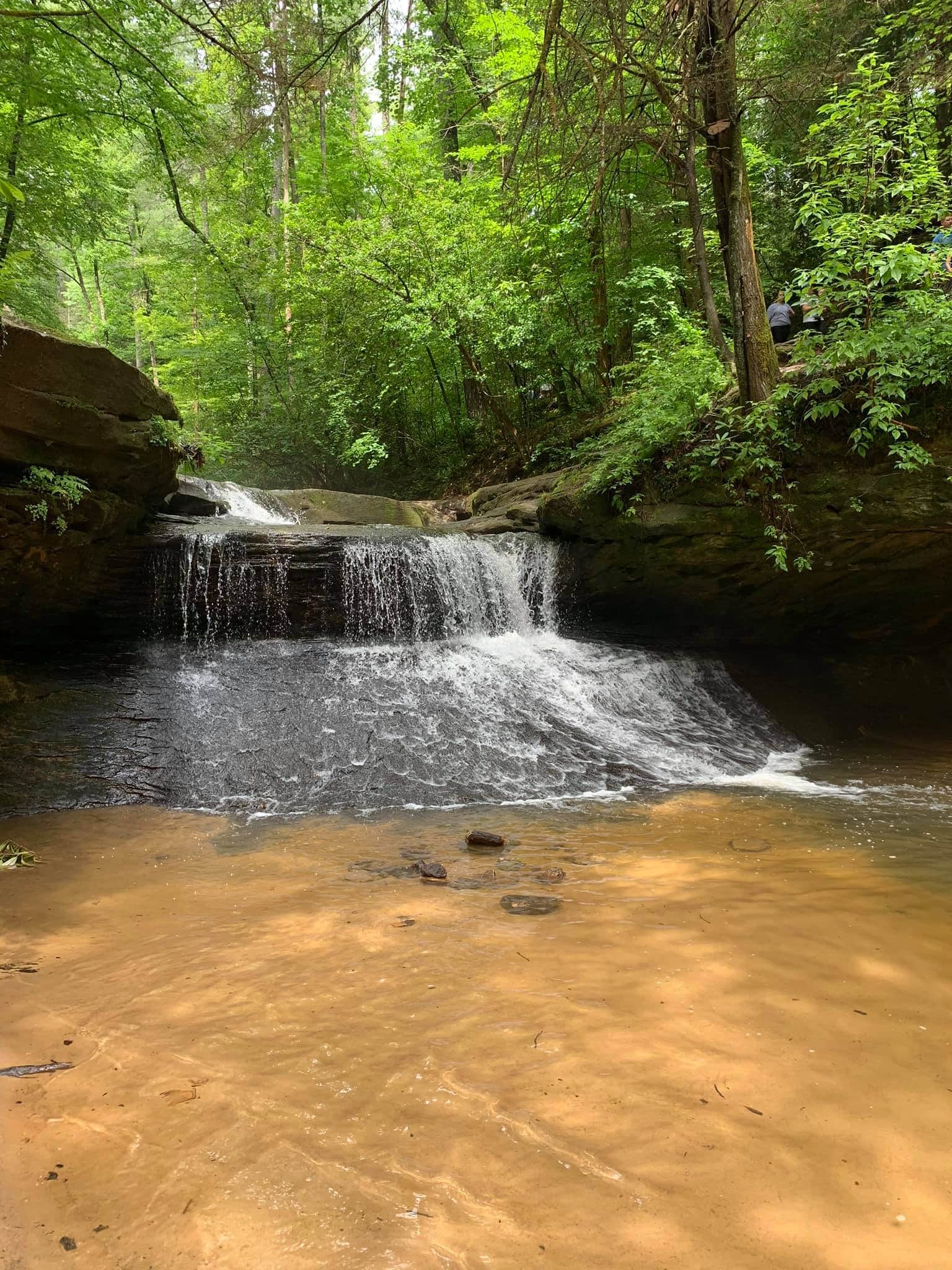 Miguel's Pizza – Did you really go to Red River Gorge if you didn't go to Miguel's? I think not. Miguel's Pizza has long been the hub of rock climbing culture in the Red River Gorge. If you're craving pizza, this is your best destination. Also, don't worry if it looks packed. There is plenty of covered outdoor seating. It is a great place to relax and unwind after a hike.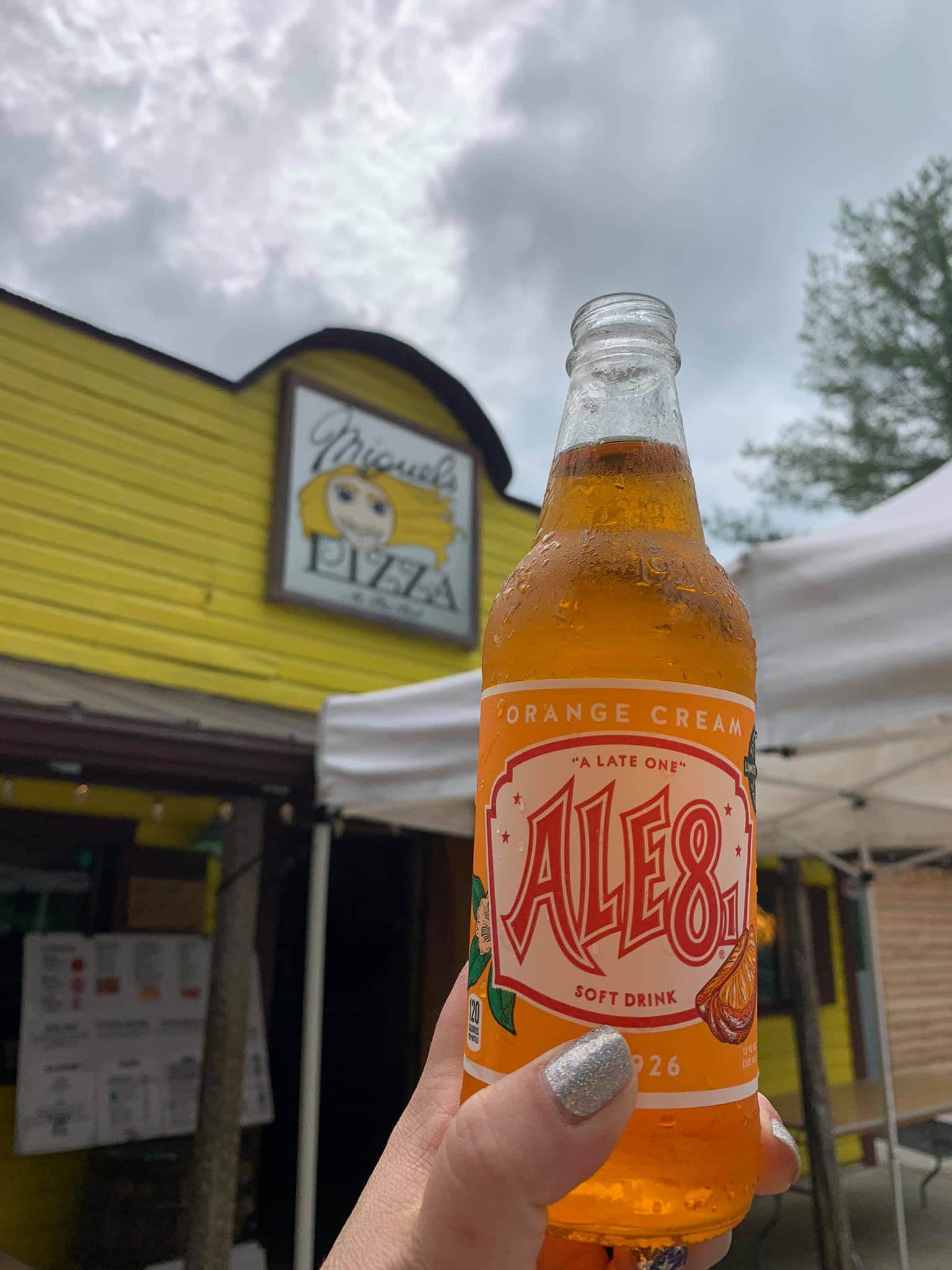 The Gorge Underground – This is a unique and fun adventure that you just can't get anywhere else. It is one of the coolest activities I have ever done. No matter how hot it is outside, the Gorge Underground is a cool 55 degrees. This makes it a great idea for a hot summer day. Enjoy kayaking in a professionally guided tour year round rain or shine. All of your equipment is provided. You can choose between a kayak or cave-boat tour in this 100 year old flooded mine.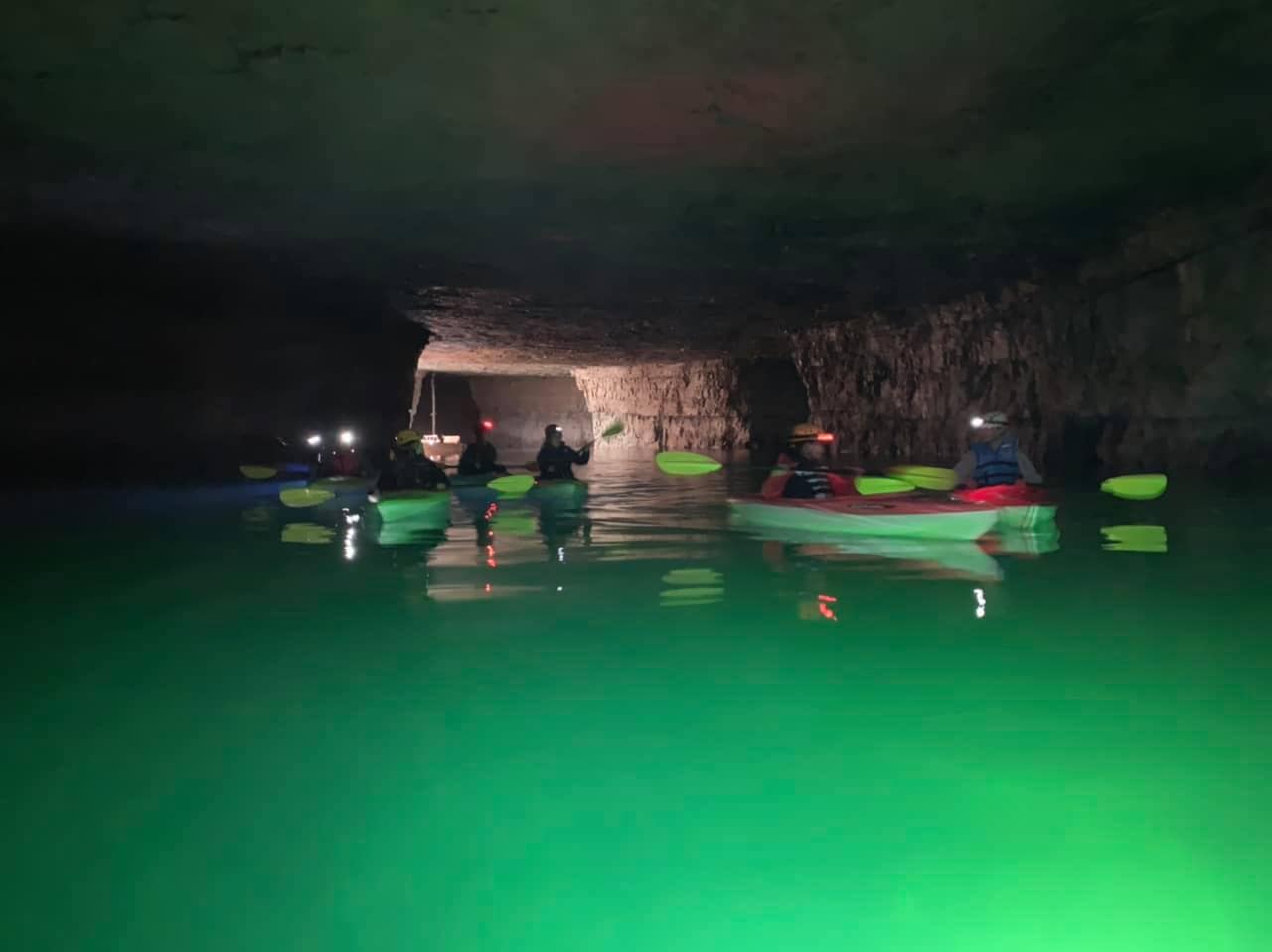 The Skylift – Located at Natural Bridge State Resort Park this is a fun way to see the Natural Bridge. If hiking isn't for you are you are short on time taking the Sky lift is a great alternative to see natures beauty.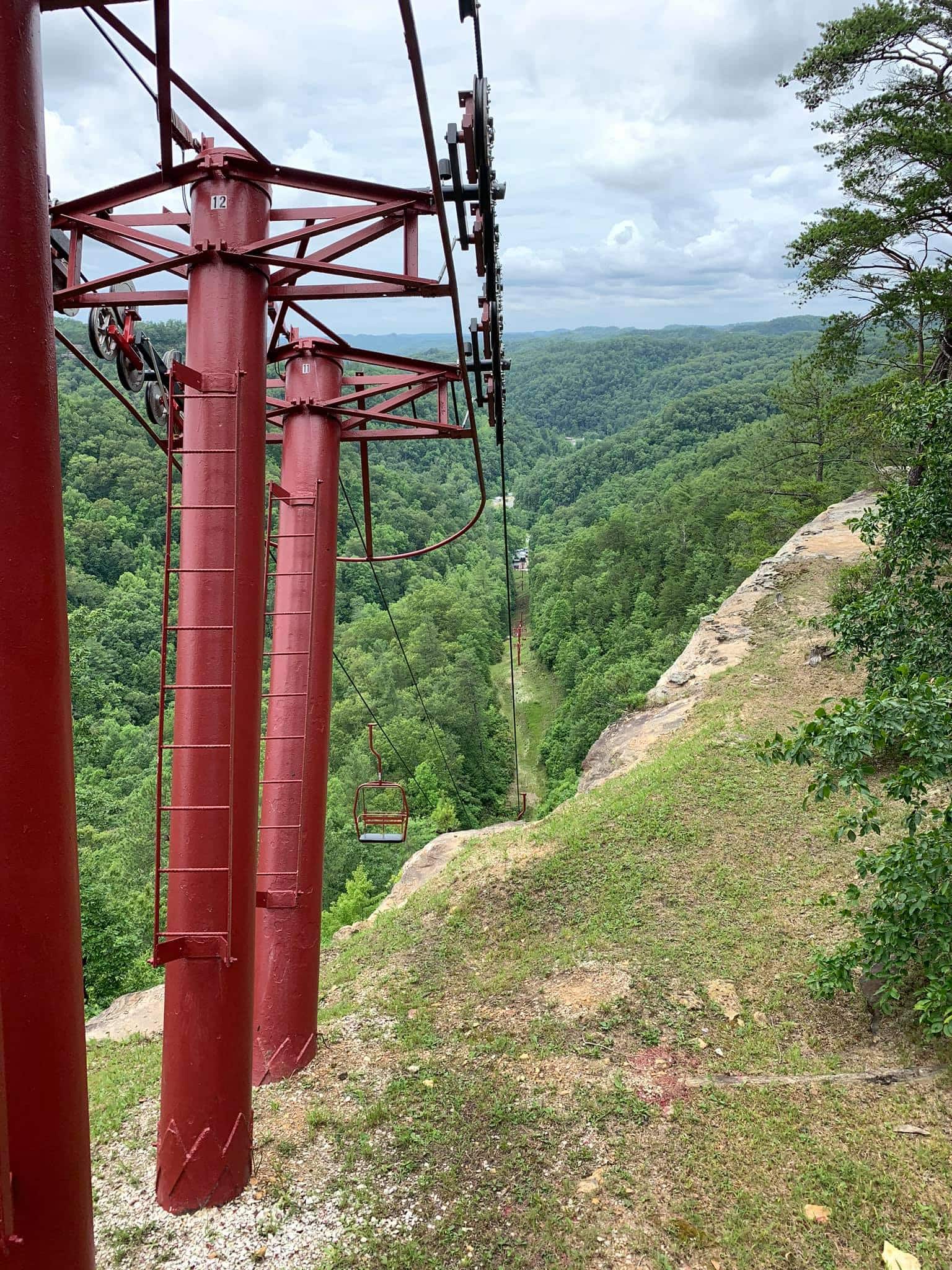 Located in the Daniel Boone Natural Forest and Red River Gorge the sky lift takes you on a 1/2 mile journey through spectacular mountain scenery. Once you at the top you can walk over 900 tons of sandstone molded by nature into a 30-foot wide skywalk.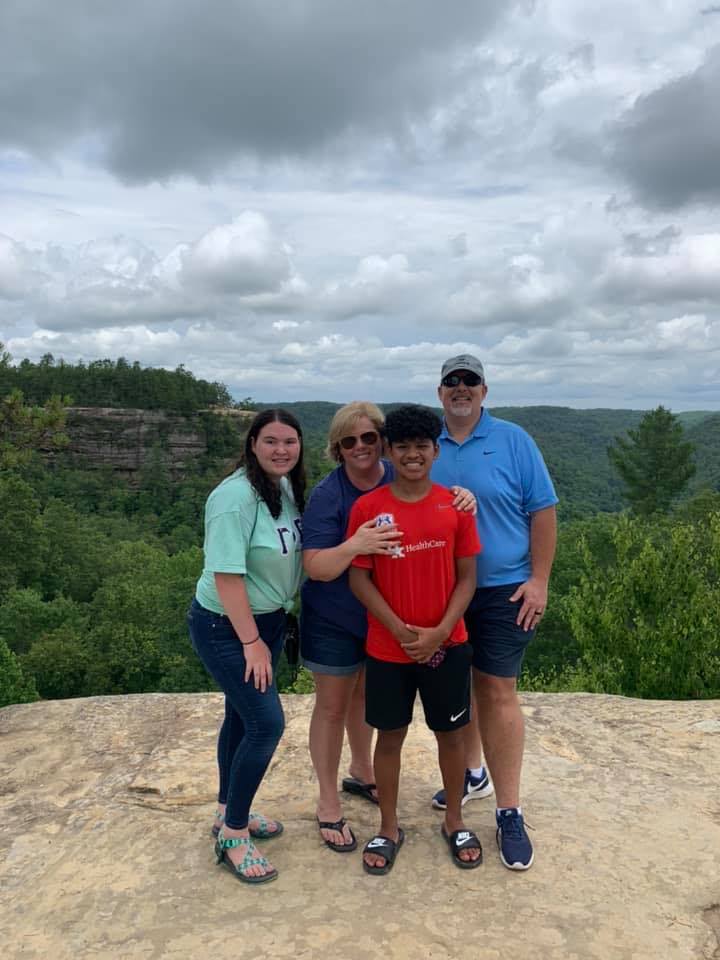 La Cabana Mexican Cuisine – Authentic Mexican food that provided a great atmosphere and fun environment for dining out. The tacos and fajitas were amazing.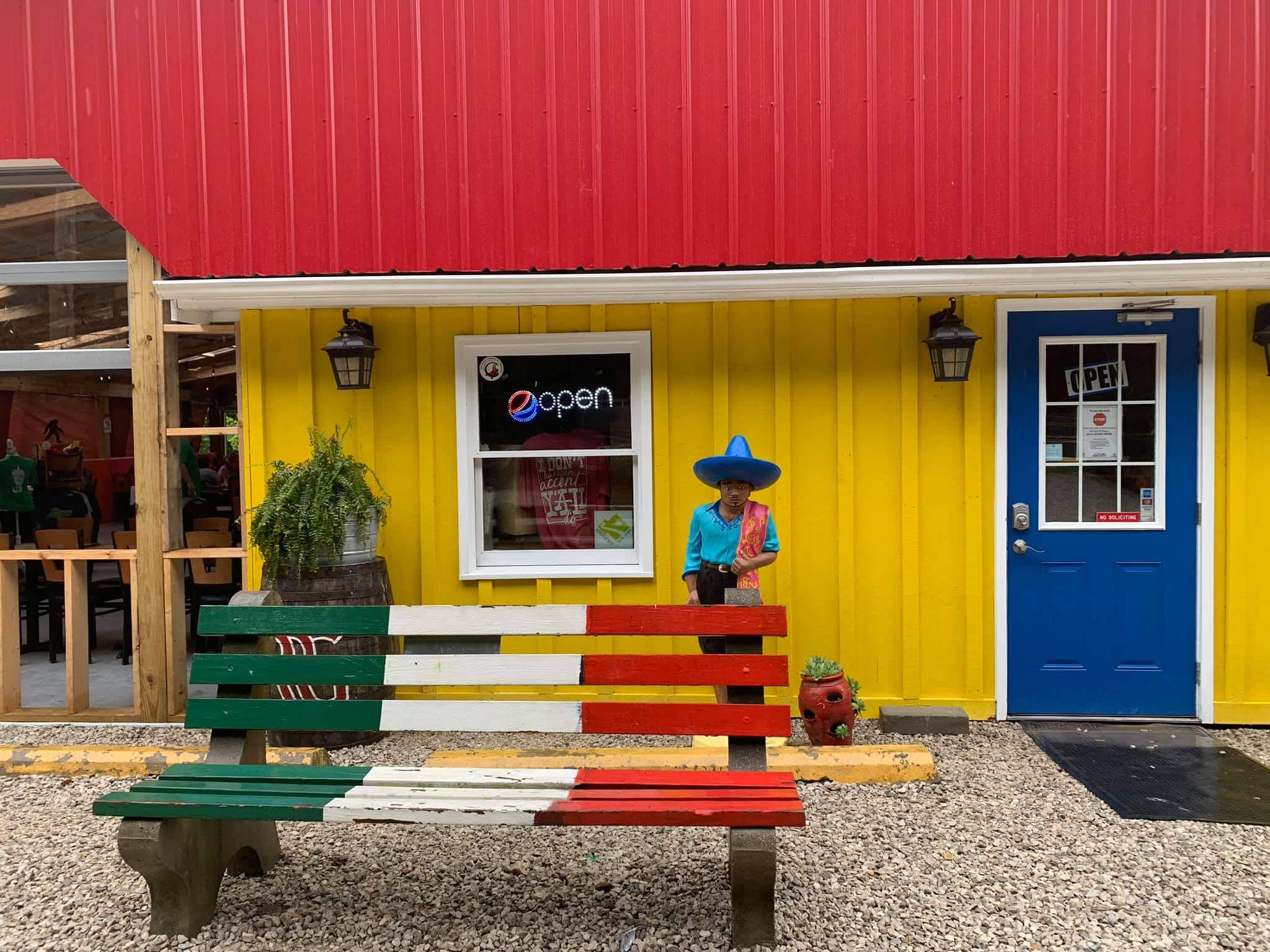 Sky Bridge Red River Gorge – An easy trail that is perfect for beginners. You will enjoy all that the gorge has to offer in this trail. Take in the gorgeous natural setting with this trail that is good for the entire family.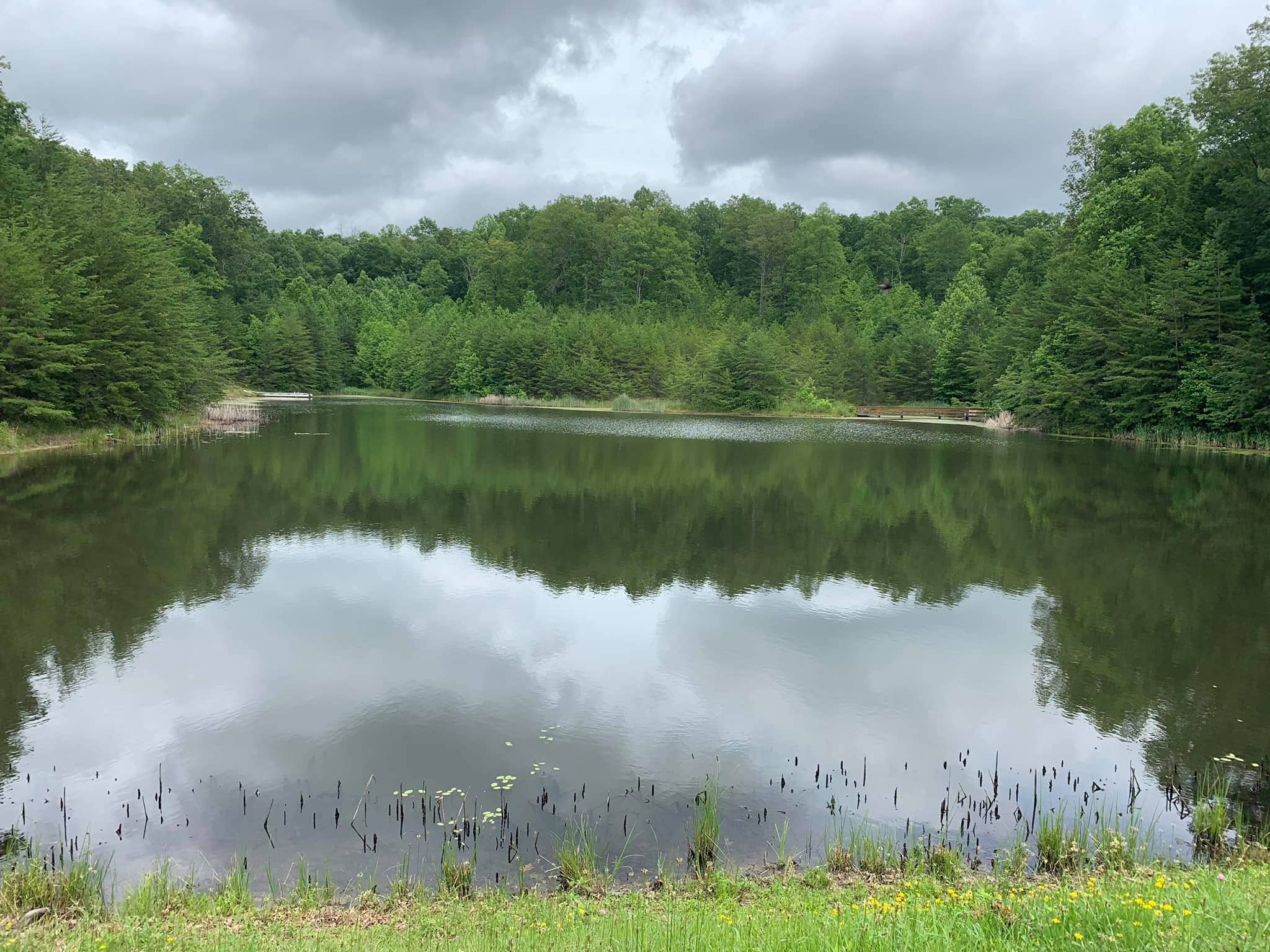 Fishing – When you stay at Cliffview Resort you have access to a stocked lake right on their property. They will even provide the fishing poles. Just bring the bait. You can catch bass, bluegill, and catfish in their man-made lake. Also available at Mill Creek Lake in Natural Bridge State Park and Red River when you have a Kentucky fishing license.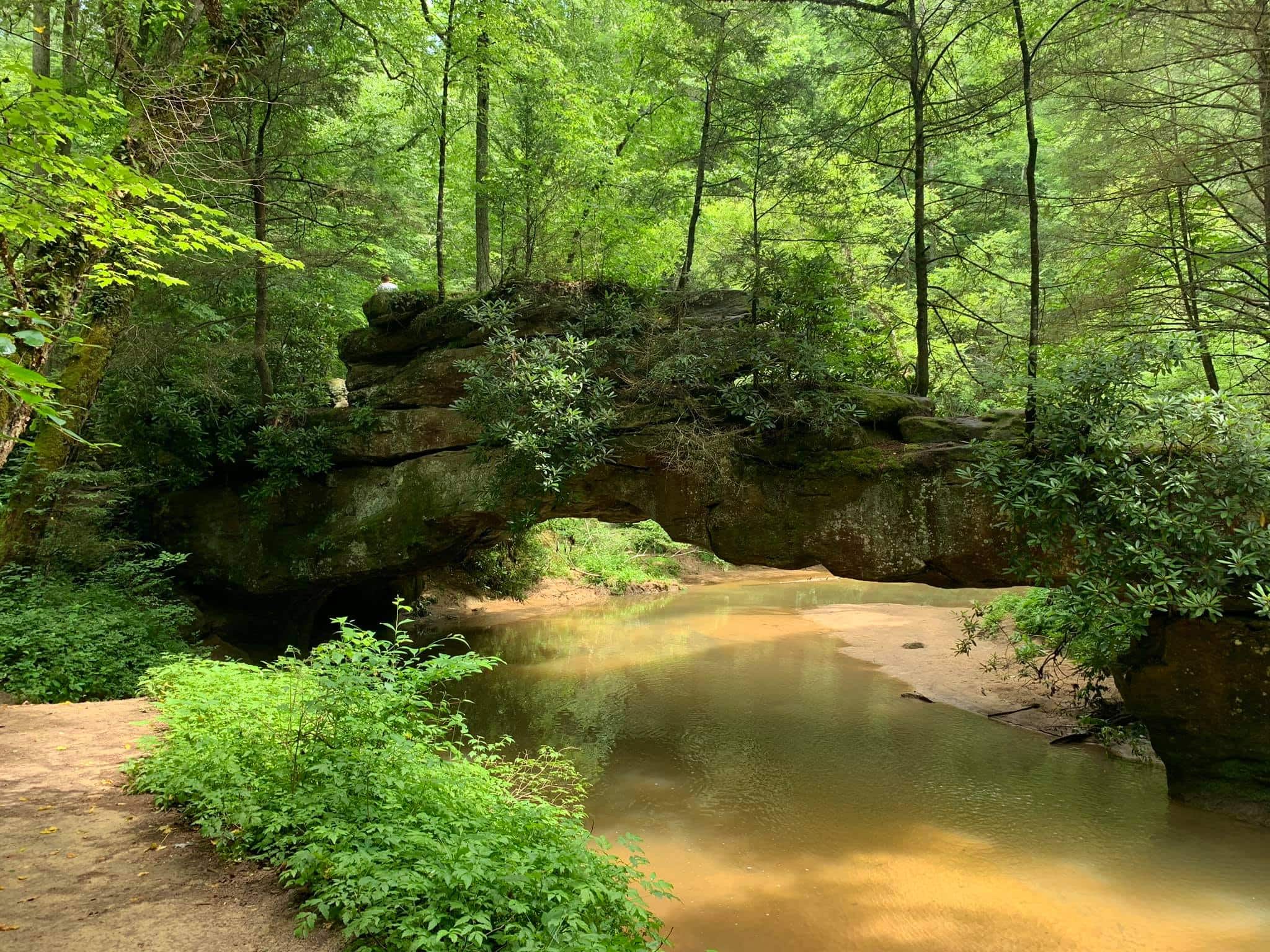 The Red River Gorge Region is located in Eastern Kentucky, south of I-64 and east of I-75, largely within the Daniel Boone National Forest. The Red River Gorge Geological Area can be accessed by taking the Slade exit 33, the Scenic Byway at exit 22, or the Pine Ridge exit 40 off the Bert T. Combs Mountain Parkway.
Related Posts:
How we have stayed happily married for twenty years
Why You Should Take A Road Trip to Berea, KY
KENTUCKY TRAVEL ARTICLES:
Things to Do in Red River Gorge KY
Why You Should Take A Road Trip to Berea, KY
Best Places to See Christmas Lights in Kentucky
35 Things To Do In The Lexington, KY Area With Your Kids
Big Bone Lick State Park – Family Fun in Union, KY
Disclosure: Red River Ziplines provided our experience. All opinions are 100% our own.
Melissa is a football and soccer mom who has been married to her best friend for 24 years. She loves sharing recipes, travel reviews and tips that focus on helping busy families make memories.