Stockpiling Tailgating Supplies & Tailgating Tips
Stockpiling Tailgating Supplies & Tailgating Tips. Do you tailgate? We do! Here are some tailgating tips for you. A great way to save money tailgating is by Stockpiling or Stocking Up when you find items on Sale.
We go to (at least) one Tennessee VOLS football game every year. I know if we lived closer, we would go to ALL of them. I have to say that every year I do not see my husband more excited about anything in the world than UT football.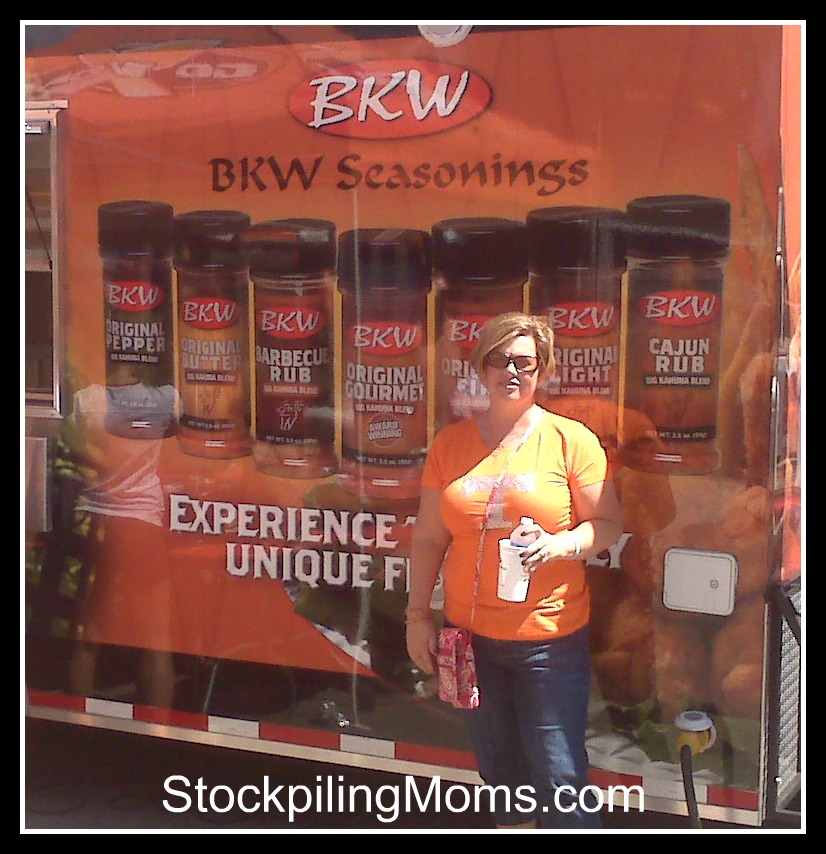 He definitely bleeds orange (even when times are tough – he is a true fanatic). I can also tell you that this is something that he gets honestly because watching the game with my Mother-in-Law quickly told me where my hubby got the love for not only the game but for the VOLS. Even though the past several seasons, including the past couple rough ones, he is a true fan and will never waver.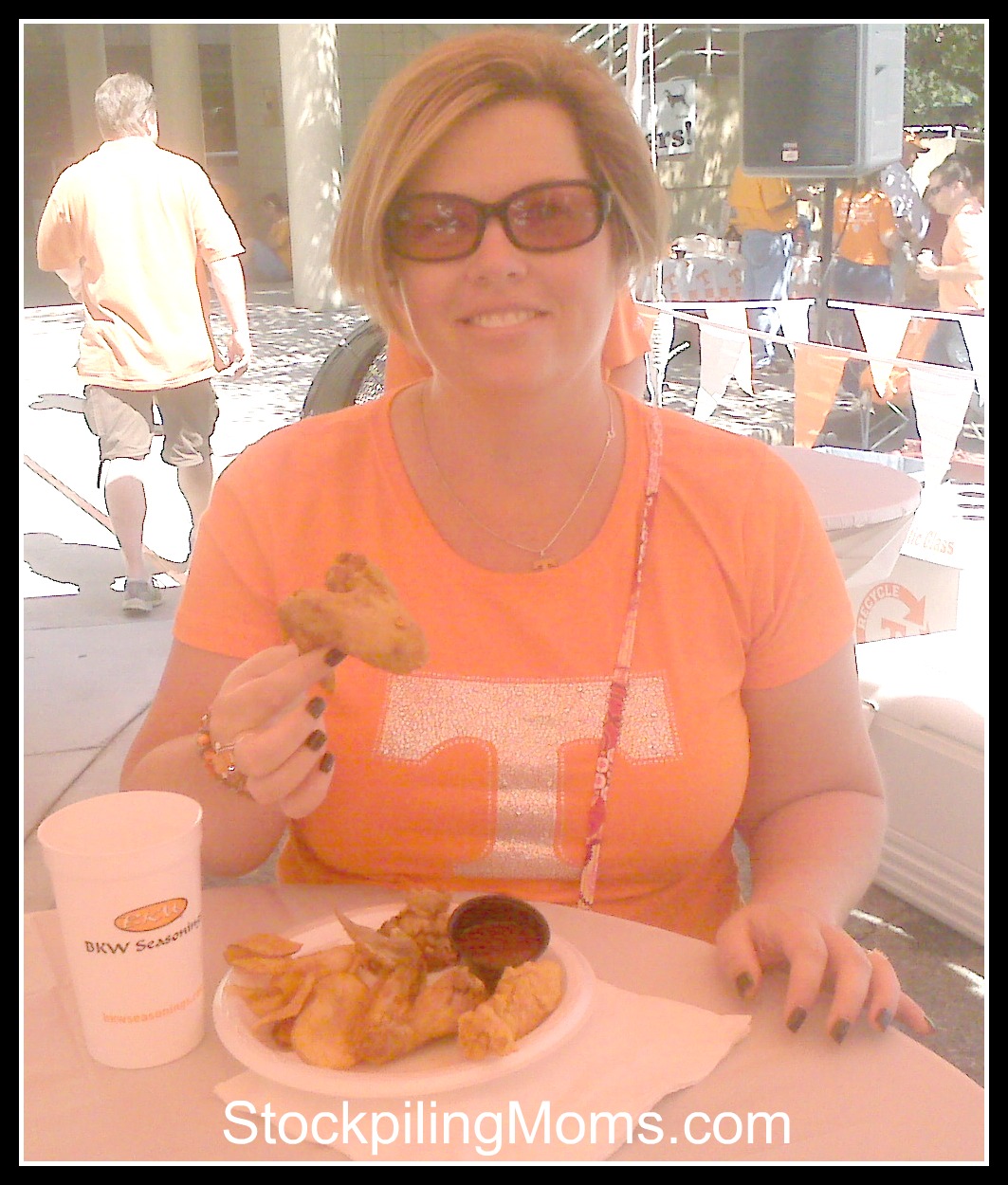 Stockpiling Tailgating Supplies & Tailgating Tips
Each year I try to find a variety of dishes to make for him while he watches his beloved UT VOLS play. One of his favorite dishes is Buffalo Chicken Dip. He also loves Open Faced Nachos, and Peanut Butter Balls. However, my personal favorite is Mom's Chili. Regardless of what you are serving it is always a good time to invite friends and family over to enjoy the game together, enjoy good food and cheer on the team of your choice. Another favorite is this Peanut Butter Chocolate Chip Cheese ball Recipe.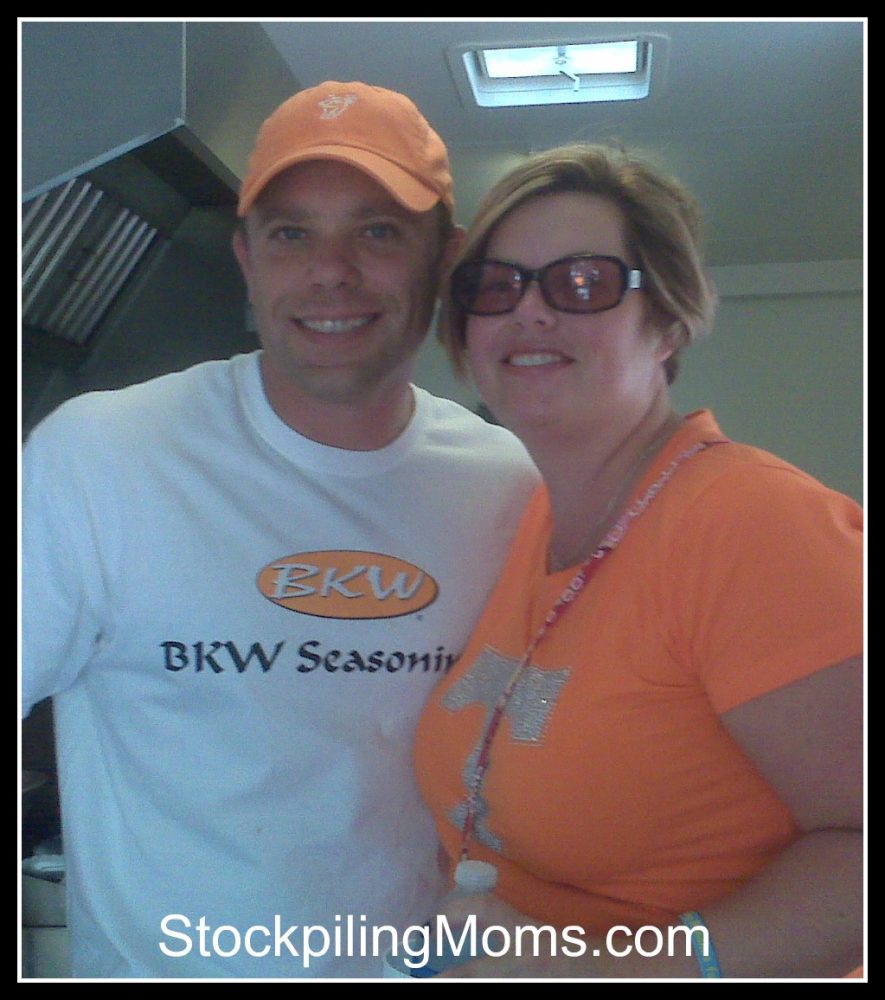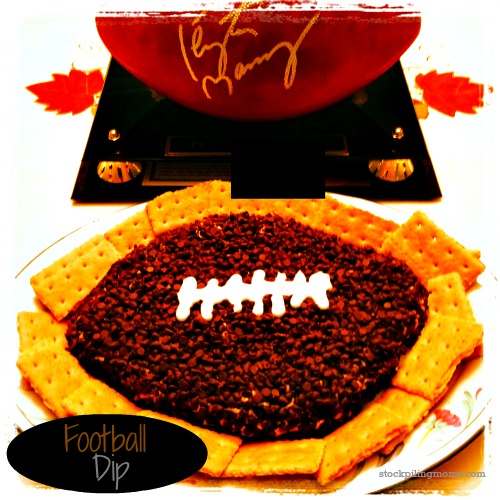 I have to say that having a GOOD tailgate party is a lot of work. My cousins tailgate to every home UK game and last year when they played UT they graciously invited us to attend (even though we were wearing the enemies colors :-). My cousin's have a THEMED tailgate party for every game. The party we attended was New Orleans themed. They served jambalaya, gumbo and my cousin's famous Brookies for dessert. They have a great time but the two key pieces of advice that my cousin shared with me is Location and Organization.
If he doesn't arrive early and get the spot he wants then his guests don't know where to find him and it is not as enjoyable for him because he likes to be in a certain location. The second tip is organization. He has it down to a science when it comes to how he sets up his food, drinks, chairs, and all of the supplies he needs for a great party!
It is easy to put your stockpiling into work for Tailgating too. Stockpile or Stock Up the items that you need to last you for the season. Paper goods and ingredients that you prepare weekly. Also, at the end of the summer season is a great time to purchase chairs or other items that you may need for a fraction of the cost.
If you are tailgating in TN for a game check out BKW Seasonings. I have to say that they do it right! Not only do they have a great tailgate it is also FREE so you can't get any better than that for frugal tailgating!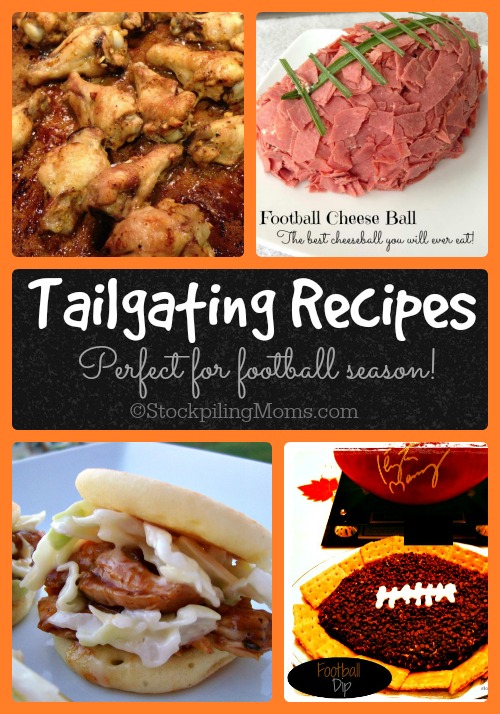 Stockpiling Posts:
How to use the freezer to stockpile
Melissa is a football and soccer mom who has been married to her best friend for 24 years. She loves sharing recipes, travel reviews and tips that focus on helping busy families make memories.