Pumpkin Pie with Streusel Made Easy
There is nothing better during Thanksgiving than a big slice of pumpkin pie. Want to know a little secret? I don't bake my own pies from scratch. Check out my secret. Pumpkin Pie with Streusel Made Easy.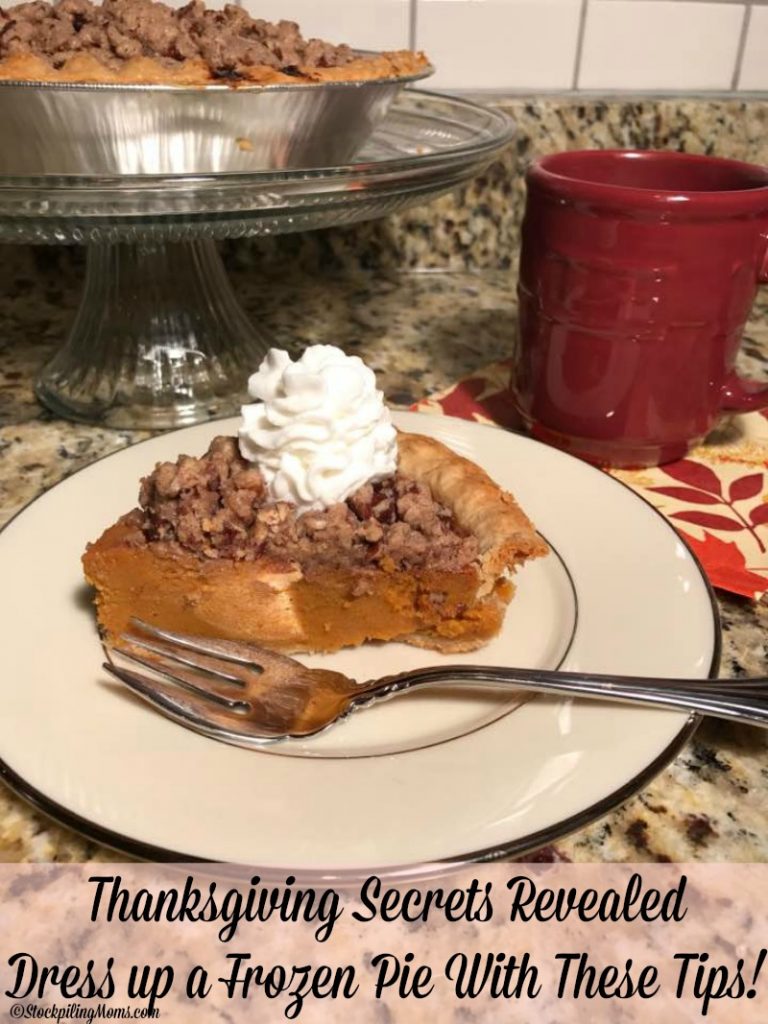 I have in the past and I actually get more compliments when I use Marie Callender's frozen pies. My neighbor Carol told me her secret several years ago. She said she no longer bakes her own pies and uses Marie instead. I asked her for her recipe at one of her famous dinners and she whispered, "It is not homemade, Marie made it" and from that day forward I have used only the same.

With all of the cooking that has to be done on Thanksgiving the last thing I have time for is to bake homemade desserts. My family doesn't have to sacrifice on great flavor and I can save myself hours of work. Instead of spending that time cooking desserts I can spend time with my family instead. Isn't that what Thanksgiving is all about. It is not about one person spending hours in the kitchen. It is a about giving Thanks. I am giving thanks to Marie! 🙂

I want to share a little tip with you. You can add a few special touches to your frozen Marie Callender's pies and no one will be wise that you didn't spend hours preparing them yourself. We are sharing several tips here that allows you to give the taste of homemade. With Marie Callender's Pies, Reddi-wip and Swiss Miss that you pick up at Walmart, you can create festive desserts that look and taste homemade without all the time and effort. You can simply add special touches and your guests will think you spent hours in the kitchen, while you actually spend more time with your family instead.

One of my favorite ways to dress up a Marie Callender's Pumpkin Pie is to add this Streusel Topping and Reddi-Wip of course. My son loves to drink Swiss Miss with his pie on Thanksgiving. I hope you enjoy these ideas for extra "taste of homemade" inspiration.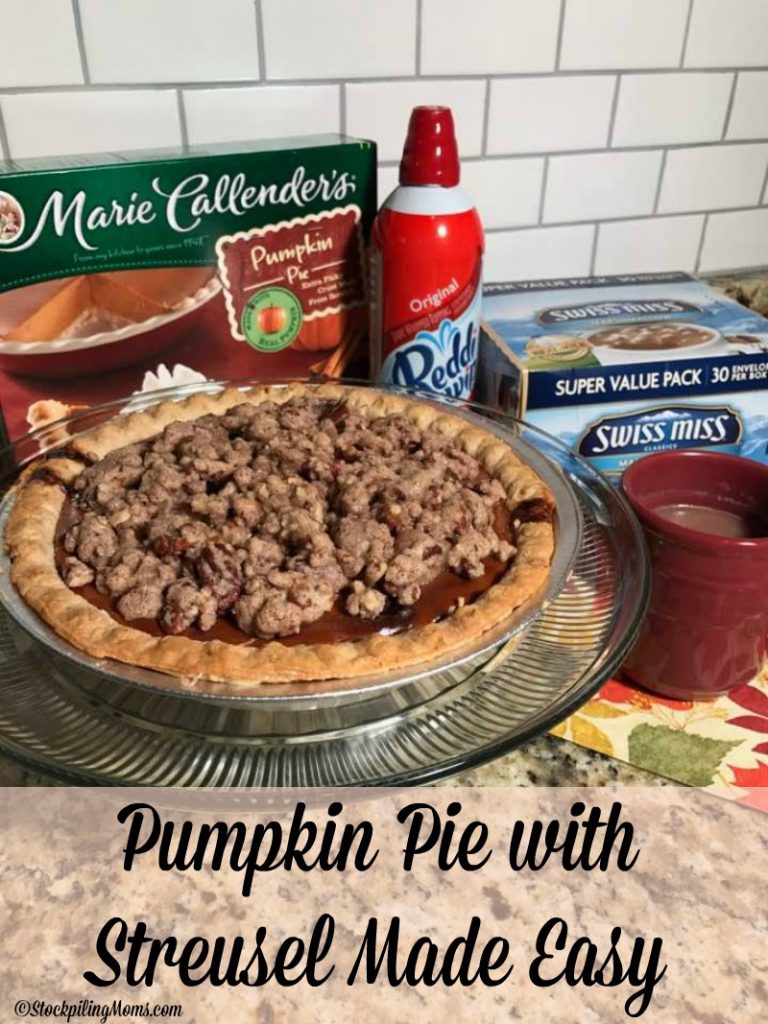 Streusel Topping Recipe:
1/2 cup all-purpose flour
2 Tbsp granulated sugar
2 Tbsp packed light-brown sugar
1 tsp ground cinnamon
4 Tbsp unsalted butter, cold and diced into 1/2-inch cubes
1/3 cup chopped pecans
In a mixing bowl whisk together flour, granulated sugar, brown sugar and cinnamon. Add cold butter and using a fork or pastry blender, cut butter into mixture until it resembles small crumbs. Stir in pecans. Bake pie according to directions and add the last 15 minutes. Top with Reddi-Wip.
I hope these Thanksgiving Tips help you enjoy the Thanksgiving Season! Be sure to visit Walmart.com for more tips! It is the season to visit your local Walmart to stock up on Marie Callender's Pies, Reddi-Wip and Swiss Miss.
Disclosure: This is a sponsored post by Mirum. All opinions are my own.
Melissa is a football and soccer mom who has been married to her best friend for 24 years. She loves sharing recipes, travel reviews and tips that focus on helping busy families make memories.