How to Clean a Toilet with Coke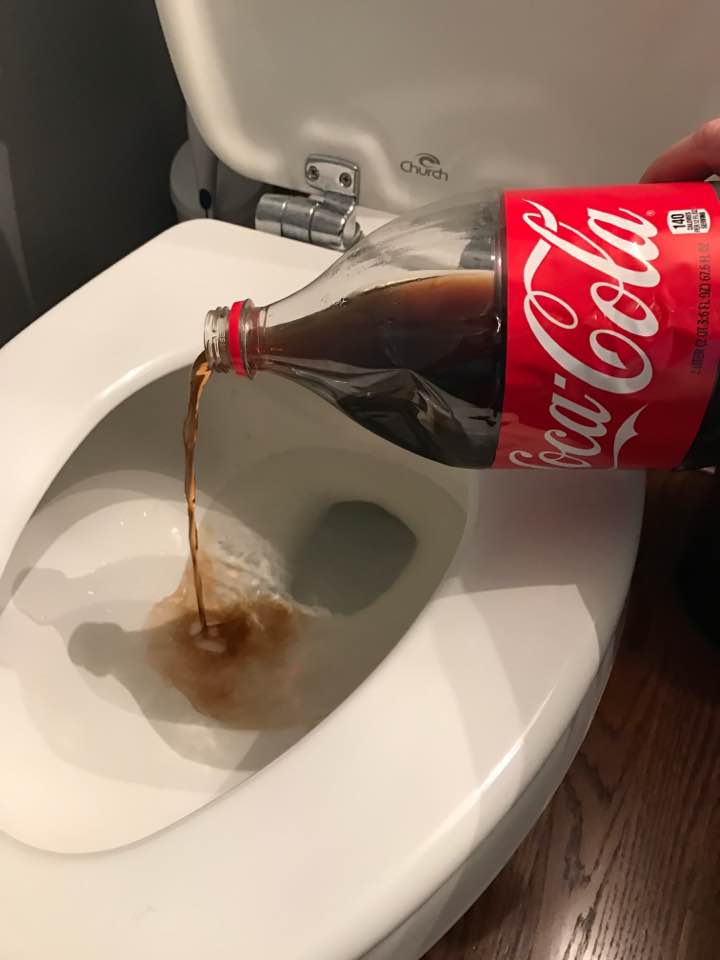 Did you know you can clean a toilet with Coke? I am trying to convince my husband that he needs to give up all soft drinks. He drinks too many and I am really pushing him to give them up. So when I found this online I decided to share it with you (and send it to him too). Did you know you can clean a toilet with coke? I tried it and YES it works. Pretty scary huh? Just think about what soft drinks are doing to your body if it can clean a toilet?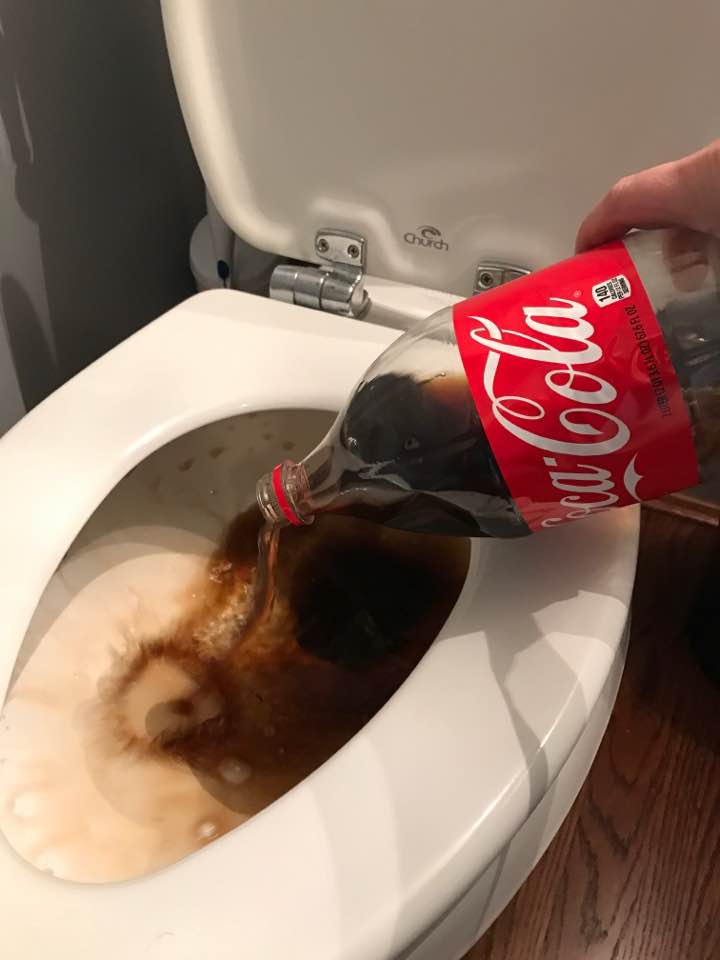 Simply pour 2-3 cups of coke into your toilet and let it soak. It will remove toilet bowl lines and other built on debris too! You can also clean the toilet with denture tablets! I love being able to clean the toilet with items that I have around the house instead of purchasing expensive toilet bowl cleaner. I even tried this trick with flat coke and it worked! Best of all if you are out of toilet bowl cleaner and expecting company you can give this alternative a try.
How to Clean a Toilet with Coke
1. Pour a can or bottle of Coke into the bowl. Pour it around the rim so it flows over the stains around the inside of the bowl.
2. Let it sit for an hour.
3. Clean with a toilet bowl brush if necessary.
4. Flush
It is that simple! I let my toilet sit for an hour to test it and then for less time and it worked either way! I did not have hard stains though. I did wipe with a toilet brush and then flush but I did not have to scrub the toilet bowl like I normally would have too. This is a great alternative when I find myself with leftover coke after a party!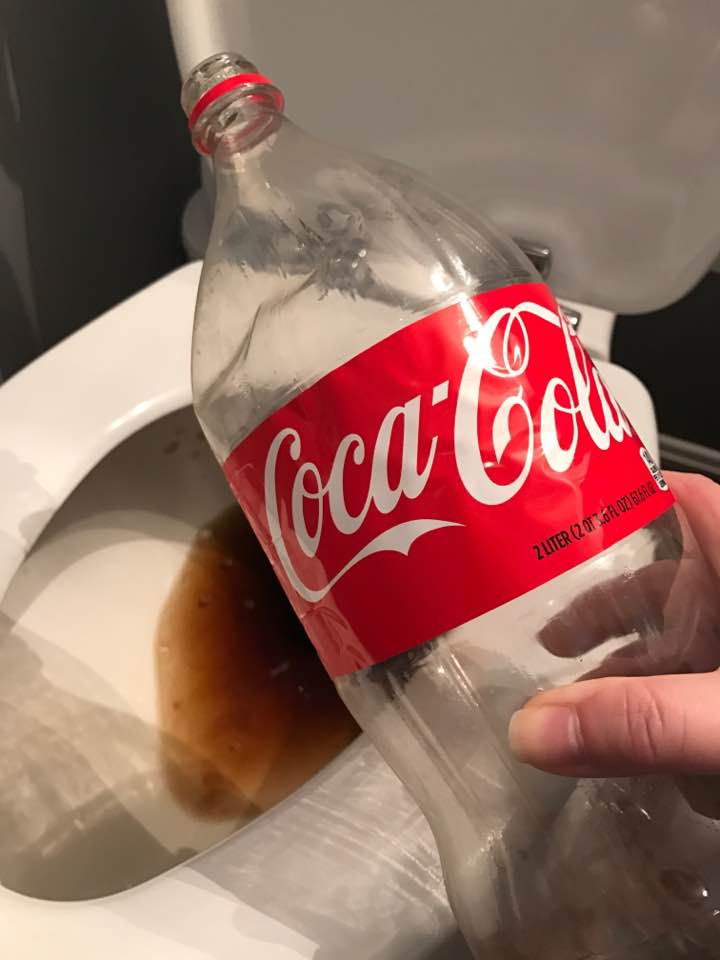 I love to use this trick in between scrubbing weekly with this Homemade Toilet Bowl Cleaner. All of these alternatives are great money saving measures. I hope you find this tip useful!
HOUSEHOLD TIPS:
Natural Cleaning Way to Get Rid of the Boy Smell
How to Remove Urine from a Mattress
How to clean your plants with banana peels
How to Clean Your Top Loading Washing Machine
DIY Static Free Ball for Dryer
Melissa is a football and soccer mom who has been married to her best friend for 24 years. She loves sharing recipes, travel reviews and tips that focus on helping busy families make memories.