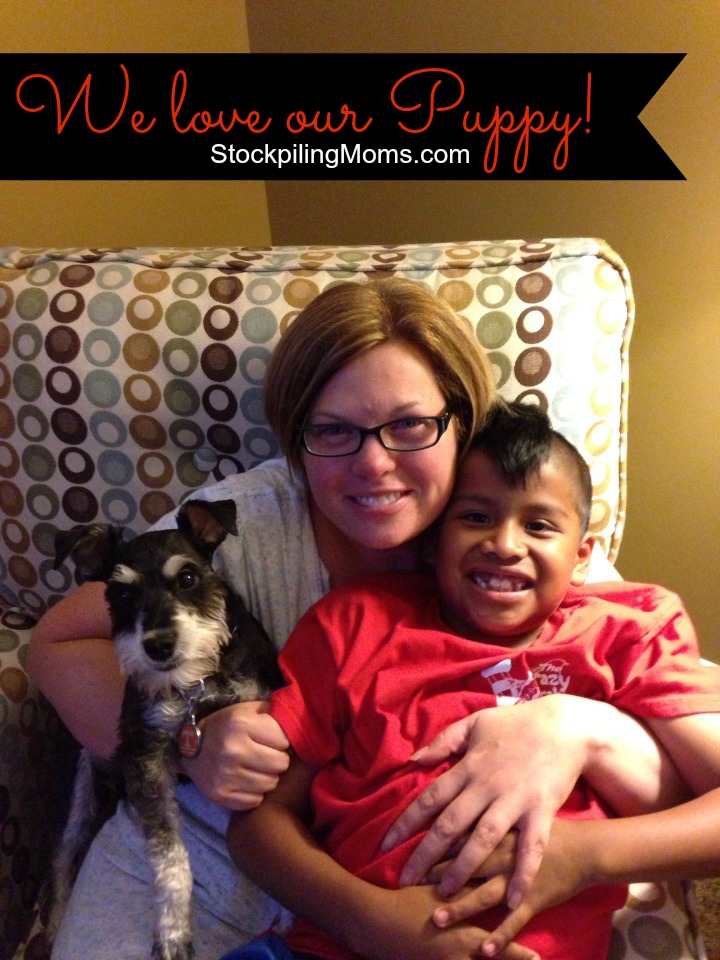 Check out our PetArmor Review. IT is no secret. We love our puppy. Rocky is a true joy to our lives and taking care of him is very important to me. I recently received the PetArmor product to use and review on Rocky, this is a sponsored post however all opinions are 100% my own. Before using PetArmor I took it to my Vet and asked her if she thought it was ok. She said yes! I did some research on the benefits of using the product too.
PetArmor Review:
Many pet owners think that summer is the main time to be concerned with bloodsuckers like ticks, fleas and mosquitoes. What you may not realize is that these bugs are still hanging around well into the cooler fall season. For example, my son plays fall soccer, and we have to treat him with repellant all fall and the same goes for our puppy!
Some species of ticks, such as the American Dog Tick and the Deer Tick, are more active during the transition into fall. Fleas also survive happily in a nice warm home. I had no idea that the adult stage deer tick actually begins its feeding activity about the time of first frost (or early October throughout its range), and it will latch onto any larger host (cat to human) any day that the temperature is near or above freezing. Adult female deer ticks can transmit Lyme Disease.
Another tick that carries Lyme disease is the Blacklegged tick. The adult stages of this tick begin to become active as the season changes from summer to fall. I asked my vet about the PetArmour product and the importance of repelling against ticks in the fall and she said it was extremely important especially on pets that have a longer coat and go on walks near wooded areas. We live on a wooded lot and Rocky has a traditional Schnauzer cut so that is all I needed to hear to give the PetAmour product a try.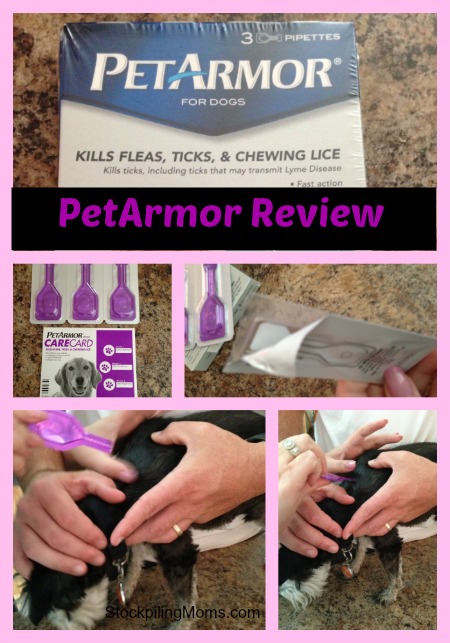 Not only does it protect Rocky, but it protects my entire family. Fleas and Ticks are dangerous to both pets and humans. Ticks carry deadly diseases such as Lyme Disease and Rocky Mountain spotted fever. I want to be sure to protect Peyton against these diseases and by protecting Rocky I am also protecting Peyton.
We took Rocky to my parent's farm and applied the PetArmor product before we did. It was easy to apply and dried within about 20 minutes. You do want to be careful to allow it to dry and not to touch the area before it does. I had to tell Peyton to avoid Rocky while it did. I was sure to wash my hands well before I touched anyone after applying.
What appealed most to me about PetArmour is that it is a tick and flea prevention. It kills the four major types of ticks including those that carry Lyme disease. PetArmor also contains the same number 1 vet-recommended active ingredient Fipronil found in Frontline brand products and provides the same protection against adult fleas and ticks but is available for significantly less. I love that too! Anytime I can save money but continue to provide the same prevention for Rocky (and Peyton) that makes me happy!
For more information about products that can protect your pet from fleas and ticks this fall visit petarmor.com.
Disclosure: We are being compensated by PetArmor for our participation in this campaign however all opinions are 100% our own. We are members of the Mom It Forward Blogger Network.
Melissa is a football and soccer mom who has been married to her best friend for 24 years. She loves sharing recipes, travel reviews and tips that focus on helping busy families make memories.