If you are eating low carb this recipe is going to seriously blow your mind! I was at the salon last month and I mentioned to one of the stylists who eats Paleo that I had tried to make Paleo Cauliflower Mash several times and it was NOT comparable at all to mashed potatoes and that is when she told her tip for success in making the most amazing, mashed cauliflower ever. In the past I had used chicken broth and she said NO, try canned coconut milk.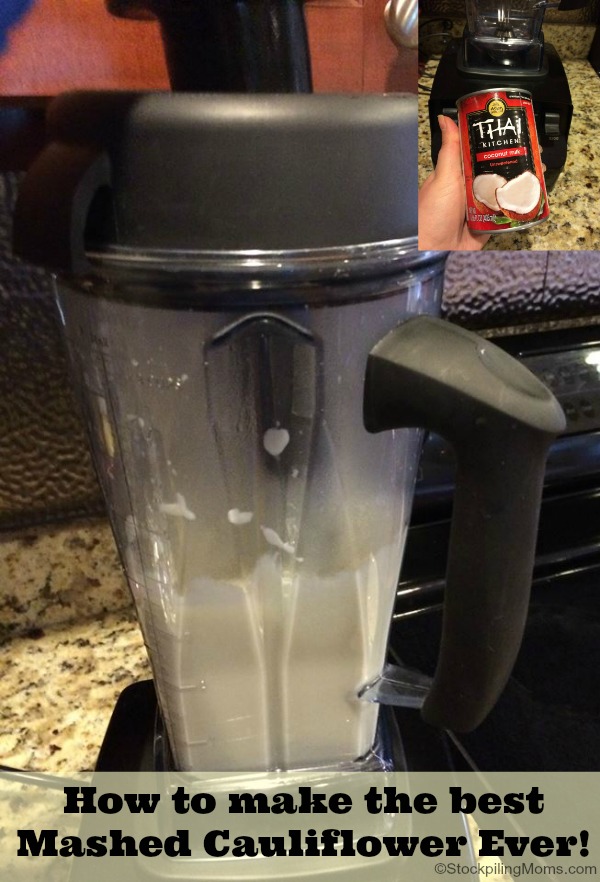 Now if you are eating strictly low carb, you can make your cauliflower mash with heavy cream and real butter, and I am sure it will be very good just following the same directions BUT if you want a dairy free or Paleo version you are going to be in LOVE with this recipe. It is also low carb and Whole 30 complaint too! Best of all it is so creamy compared to how I made it before. Not only that it is so good for you! This is a clean and healthy side dish that the whole family will love. Yes, even my husband likes it!
The cauliflower mash is packed with vitamins and minerals, and it doesn't affect your insulin levels like eating a white potato. It is a great alternative for diabetics.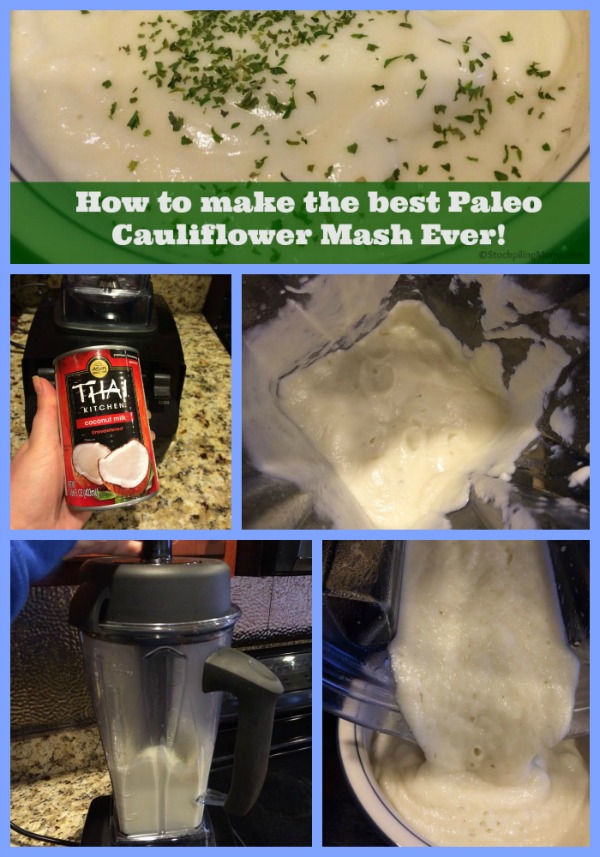 So, I bought cauliflower and gave it a try. Oh, my goodness! She was right! This recipe did not even bare to compare with the ones I have tried before. I really have to give thanks to my new Vitamix blender though because making this recipe was a literally breeze and the consistency was amazing. If you don't have a Vitamix you can use a traditional blender, but I can't guarantee how creamy it will be because I have only prepared this recipe in the Vitamix.
People kept telling me that mashed cauliflower tasted just like mashed potatoes but none of the recipes that I had tried even came close. NOW those changes. I have prepared this recipe several times since the first and I will prepare it a dozen more this month, I am sure. I am going to start trying other veggies next to replace the cauliflower too.
All you need for this recipe is a head of cauliflower, canned coconut milk and a few herbs! That is, it! I used a vitamix and it made it as easy as 1-2.3.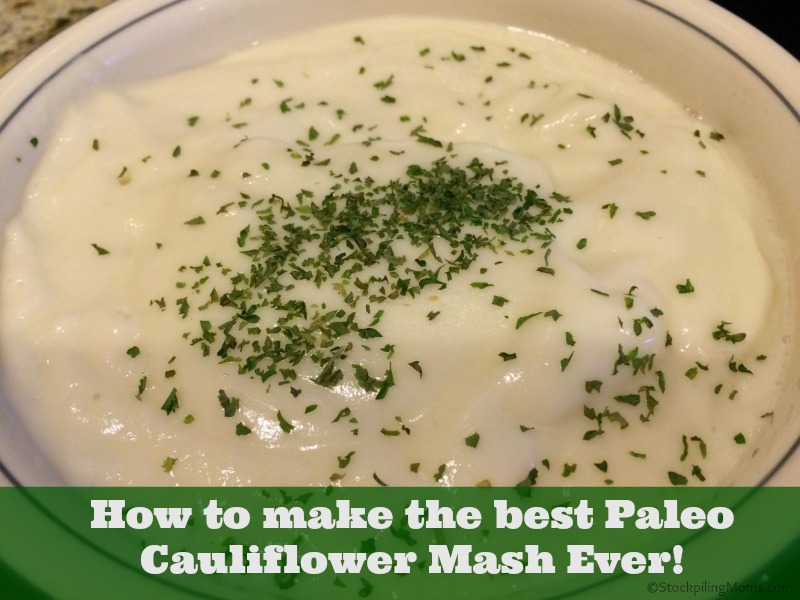 Paleo Cauliflower Mash
If you are eating low carb this recipe is going to seriously blow your mind!
Print Recipe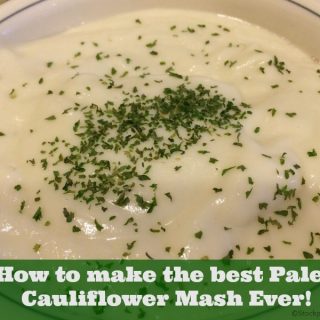 Ingredients
1

head

fresh cauliflower

1

can

Coconut Milk

1/4

tsp

Fresh Herbs

optional

1/4

tsp

Salt and Pepper

optional

1

clove

Roasted Garlic

optional
Instructions
Steam your cauliflower florets or 20 minutes. I use an electric steamer or you can steam in the microwave. You don't want to boil because you don't want the excess water.

If you are going to make garlic cauliflower mash then roast your garlic in the oven at 400 degrees at the same time or you can use McCormick Garlic and Herbs (salt free) when you add the herbs.

Add your steamed cauliflower to the Vitamix.

Add 1 heaping TBSP of coconut milk to the cauliflower.

Add any herbs (roasted garlic, parsley, thyme, rosemary, chives, or the McCormick Garlic and Herbs).

Blend until smooth.

Season with salt and pepper and garnish with herbs if desired.

You are going to be in LOVE!
Paleo Recipes:
Paleo Veggie Filled Fish Rolls
Paleo Grilled Pumpkin Chicken Breasts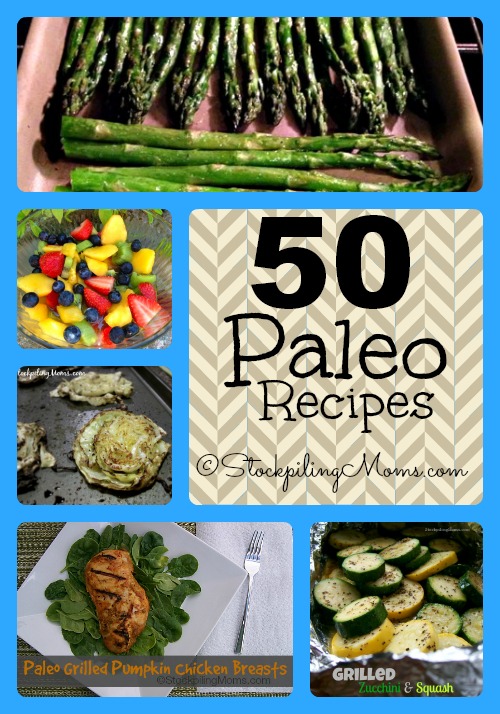 Disclosure: Vitamix gave me this product to review however all opinions are 100% my own.
Melissa is a football and soccer mom who has been married to her best friend for 24 years. She loves sharing recipes, travel reviews and tips that focus on helping busy families make memories.