Domino's Gluten Free Pizza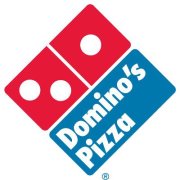 Domino's Gluten Free Pizza. Early this week I posted that Domino's announced they have added a "Gluten Free" Pizza to their menu. As I stated in that post it is really important to education yourself and read the fine print. If you have Celiac Disease or a severe gluten intolerance you need to educate yourself before ordering.
Domino's Gluten Free Pizza:
It is not 100% Gluten Free because of the possibility of cross contamination. They have included a disclaimer like many restaurants do however this is a little different in my opinion.
Disclaimer:
Domino's Pizza made with a Gluten Free Crust is prepared in a common kitchen with the risk of gluten exposure. The National Foundation for Celiac Awareness supports the availability of Domino's Gluten Free Crust but cannot recommend the pizza for customers with celiac disease. Customers with gluten sensitivities should exercise judgment in consuming this pizza.
Explaining the Disclaimer:
Gluten is present in Domino's® Hand Tossed Dough. After stretching the dough, small gluten particles could remain on the pizza maker's hands, which then touch the cheese and toppings and could transfer to these ingredients. Due to the handcrafted nature of Domino's® products and because stores do not have a separate gluten free area in the kitchen, a possibility for gluten exposure can occur. As such, pizza made with Domino's® Gluten Free Crust is not recommended for customers with Celiac disease. However, because the risk for exposure is low, this pizza made with Domino's® Gluten Free Crust is an option for individuals with mild gluten sensitivities.
I was specifically asked by a reader to share my opinion on if I will be ordering the Domino's Gluten Free pizza and the answer is NO, I won't. I won't risk the cross contamination because I have Celiac Disease. I personally feel that if Domino's was sincere in their efforts, they would take the precautions necessary to provide a quality and safe Gluten Free pizza for ALL who need it. It is not a good plan to provide something for those only with a mild gluten sensitivity. This is not a diet for me – this is a lifestyle and therefore "choosing" to not eat gluten is not something I take lightly.
In my opinion Domino's should reconsider what they are offering and consumers who have Gluten Sensitivity or Celiac Disease should be extremely careful. There are other chains who are taking the necessary precautions like LaRosa's and Chuck E Cheese. I commend those chains for taking this seriously before launching a gluten free pizza line.
Again, this is my opinion, I am not telling you not to eat at Domino's, I just want you to make an educated decision and have the facts.
Here are our Gluten Free Dining Reviews. Hopefully it will help you on your gluten free journey. Visit this extensive list of Gluten Free Restaurant Menus.
Here is a list of Gluten Free Recipes that are full of taste and made with simple ingredients! If you are new to eating Gluten Free be sure to try our delicious recipes below. You will not be disappointed! You don't have to settle for tasteless food that resembles cardboard. If you have Celiac Disease or you are avoiding gluten, be sure to check it out. There is a wide variety from appetizers to main to dessert and more!
Gluten Free Recipes:
Gluten Free Rice Krispie Treats
Gluten Free Date Snowball Cookies
Stockpiling Moms can be found in all your favorite places. Hop on over to Instagram and follow the fun. We love posting memes, family fun, travel, and whatever we are feeling that day. Pinterest is also an amazing place to visit Stockpiling Moms. This is where you can pin all your favorite articles from our Food, Travel & Lifestyle Blog.
Melissa is a football and soccer mom who has been married to her best friend for 24 years. She loves sharing recipes, travel reviews and tips that focus on helping busy families make memories.