Lake Rudolph is the Best Family Campground and RV Resort
Disclosure: Lake Rudolph provided 2 nights for our review. All opinions are 100% our own.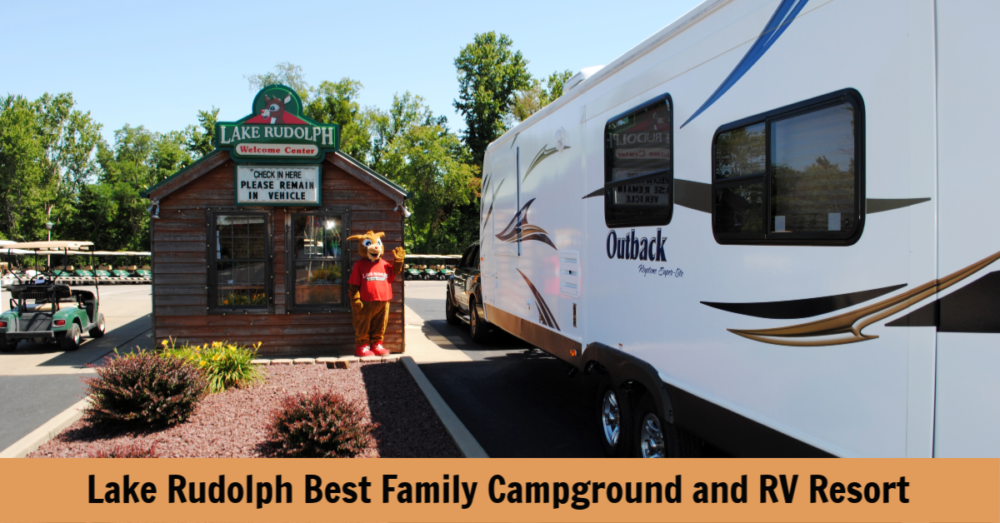 We had the opportunity to visit Lake Rudolph the Best Family Campground and RV Resort. When I say best, I am not exaggerating! I have never seen a place I could spend weeks in and never be bored. The outdoors is my favorite place to be and Lake Rudolph has some of the most beautiful sites around. This campground and RV resort has something for everyone, and it is nestled in a small town called Santa Claus, Indiana.
Lake Rudolph is the Best Family Campground and RV Resort:
Lake Rudolph is one of our favorite places to visit and it accommodates so many different styles of camping. It doesn't matter if you are a Resort camper, a RV camper, or roughing it in a tent, they will have something for you. Lake Rudolph features 534 sites including hundreds of vacation rentals, full hook-up RV sites and tent sites nestled in a wooded setting.
Did you know you could enjoy the RV experience and not own an RV? You can rent a RV, cabin, or cottage, which brings this experience to a whole new level. The resort also offers 205 full-hookup RV sites, some with paved pad and patio, and 40 tent sites with water and electric. There is such a variety you can make any family member happy!
This year we stayed in the Christmas Cabin. I will say it is by far our favorite! There is plenty of room for your family and an amazing deck for hanging out or enjoying a cookout. We had 2 adults and 5 children this trip and we had plenty of room for everyone. This cabin has a master bedroom with a King bed, large loft with a queen mattress and 4 twin-size mattresses, 3 flat screen TVs, electric fireplace, gas grill, fire ring, picnic table, two lounge chairs and a very large covered deck.
This cabin also has a full kitchen with all kitchen dishes and utensils. We find having the kitchen is very convenient for helping to cook a meal or on rainy days. It is very important to read the "what to bring" on your rental.
What to Bring for staying in the Cabin:
Towels for the Bathroom & Kitchen
A top sheet or blanket if you prefer. Pillows, pillowcases and fitted sheets are provided.
DVDs to play in the DVD player (We do not bring DVDs because we try to be electronic free, but it is available)
Food
Coffee Filters
Lawn Chairs
Trash Bags
Charcoal (The Christmas Cabin does have a gas grill)
Whether it be a family reunion, camping trip, group function, summer vacation, or just some down time for the family Lake Rudolph is the place to be. There are so many family fun activities to participate on grounds and they are just a hop, skip, and jump from Holiday World. The last couple years of visiting we have had lots of great memories. The kids love to explore the grounds!
The other campers and the staff are so friendly and easy to talk to. I have noticed that everyone watches out for the kids, even if they aren't theirs. All parents know it is nice to have all the eyes you can on your children. Everyone says I never meet a stranger and I have met some amazing people at Lake Rudolph. I understand now days you must be careful, but I still love to engage with fellow campers. I have always felt safe, but I always take precautions wherever I am. Lake Rudolph is amazing at watching over their grounds and providing a safe place for your family to visit. You will make forever memories at Lake Rudolph, GUARANTEED!

Lake Rudolph Amenities
Santa's Splash Down Waterpark ($4.95/per person/per day. Guests need to be 44″ or taller to ride all water slides and must have a wristband. Rates subject to change.)
Dasher Splasher splash pad (Free admission)
Blitzen Bay and Baby Blitzen (Pool 3,700 Square Feet of family fun. Admission is free to both!)
18-hole Mini Golf Course
Fishing Lake (You do not need a license. You can catch & release or cook up for your family! Lake is 7 acres and stocked with Catfish, Bluegill, & Bass. They do not rent or lend out fishing rods or poles)
Paddle boats, Kayaks, rowboat rentals
2 Playgrounds (our kids loved the playground)
Gem Mining Sluice
Horseshoe Pits
Basketball Courts
Camp Store (if you forgot anything you can stop by the store and never have to leave the grounds!)
Outdoor Pavilion
Air-conditioned Bath Houses
2 Game Rooms
Laundromats
Planned Activities (They have an amazing lineup daily that includes arts and crafts, movies, story time, and more)
220 Golf Cart Rentals (You must have a valid driver's license to drive. No personal golf carts allowed. You can call and reserve in advance)
Free Wi-Fi
Blitzen Kitchen (soft serve ice cream, shakes, snacks, soft drinks, and pizza)
Discount Tickets to Holiday World & Spashin' Safari
Free Holiday World Shuttle (Parking is free at Holiday World, but this is an amazing service. Shuttles run approximately every 30 minutes)
160 acres of fun
Beach Volleyball Court
Nature Trails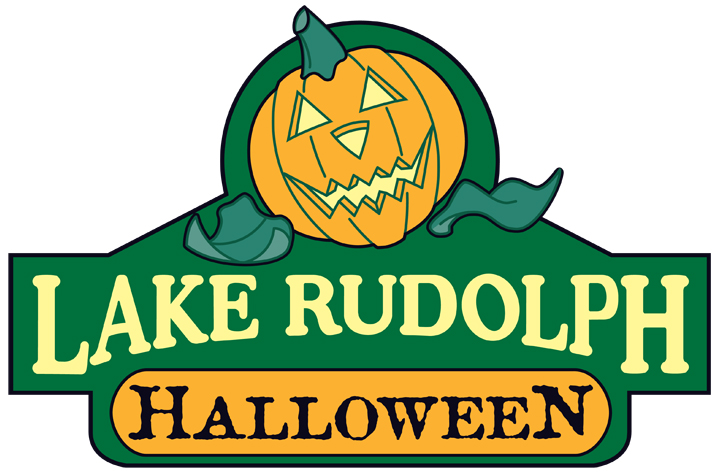 If you are looking for that last camping trip of the season Halloween is the time to visit! Lake Rudolph Campground & RV Resort is open for seven weekends of Halloween Family Fun! Halloween is one of my favorite times of the year and I can't wait to visit. We have heard all the stories about how amazing it is at Lake Rudolph. I must get in on this Halloween action. I am hoping to visit this year. Halloween activities are only for those staying at Lake Rudolph Campground & RV Resort and their guests. Hop on over and book your trip today because they fill up fast.
Halloween Activities
Bonfire Ghost Stories
Trick-or-Treating
Costume and Site Decorating Contests
Rudy's Kid's Carnival
Frightful Film Classics
Haunted Hayrides
Ghostly Golf Car Glow Parade
Halloween Dance and sound/light show
Halloween activities for everyone
2019 Halloween Weekends 2020 Halloween Weekends:
September 13 & 14 September 18 & 19
September 25 & 26 September 20 & 21
October 2 & 3 September 27 & 28
October 9 & 10 October 4 & 5
October 16 & 17 October 11 & 12
October 23 & 24 October 18 & 19
October 30 & 31 October 25 & 26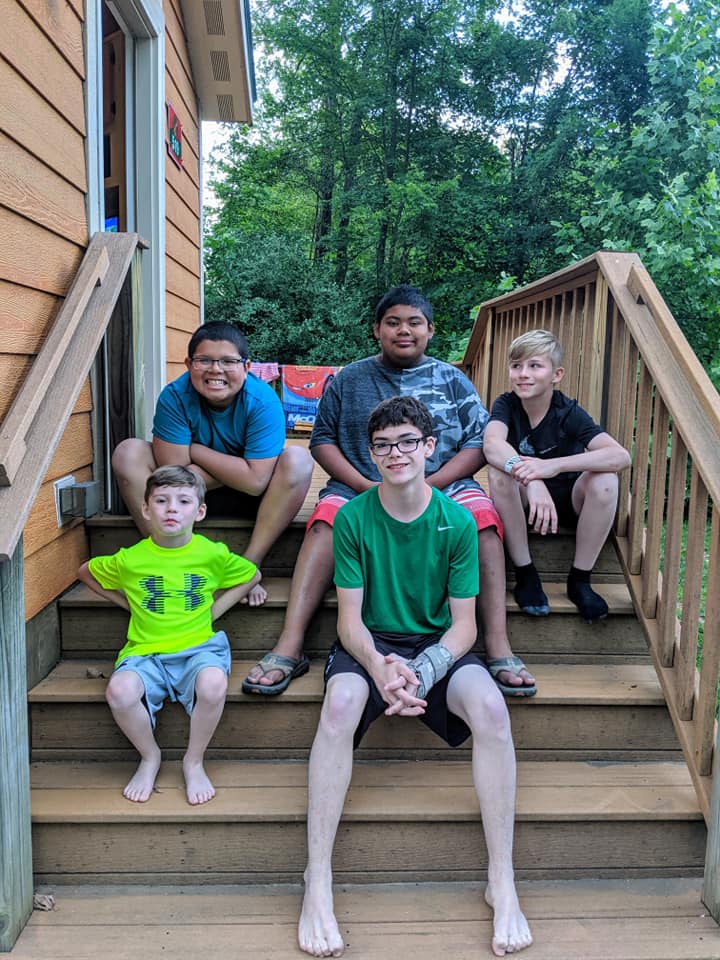 Lake Rudolph should be on your camping bucket list! This year we have traveled a lot and have visited some amazing places. When I asked my boys where they wanted to go for a summer getaway, they chose Lake Rudolph and Holiday World.
It is such a wonderful family experience and a getaway you will never regret taking. When you book your trip please let them know Shelley@StockpilingMoms sent you. After your visit please reach out and tell me about your experiences. I love to hear when people love it as much as we do.
Disclosure: Lake Rudolph provided 2 nights for our review. All opinions are 100% our own.
Check out other articles written on this area:
Holiday World & Splashin' Safari is the Best Quick Trip from CVG
10 Reasons To Visit Holiday World
Lake Rudolph Campground & RV Resort
Horseback Riding at Santa's Stables
Shelley is a boy mom, marine wife, and is blessed with an amazing family. She loves sharing recipes, travel reviews and tips that focus on helping busy families make memories.